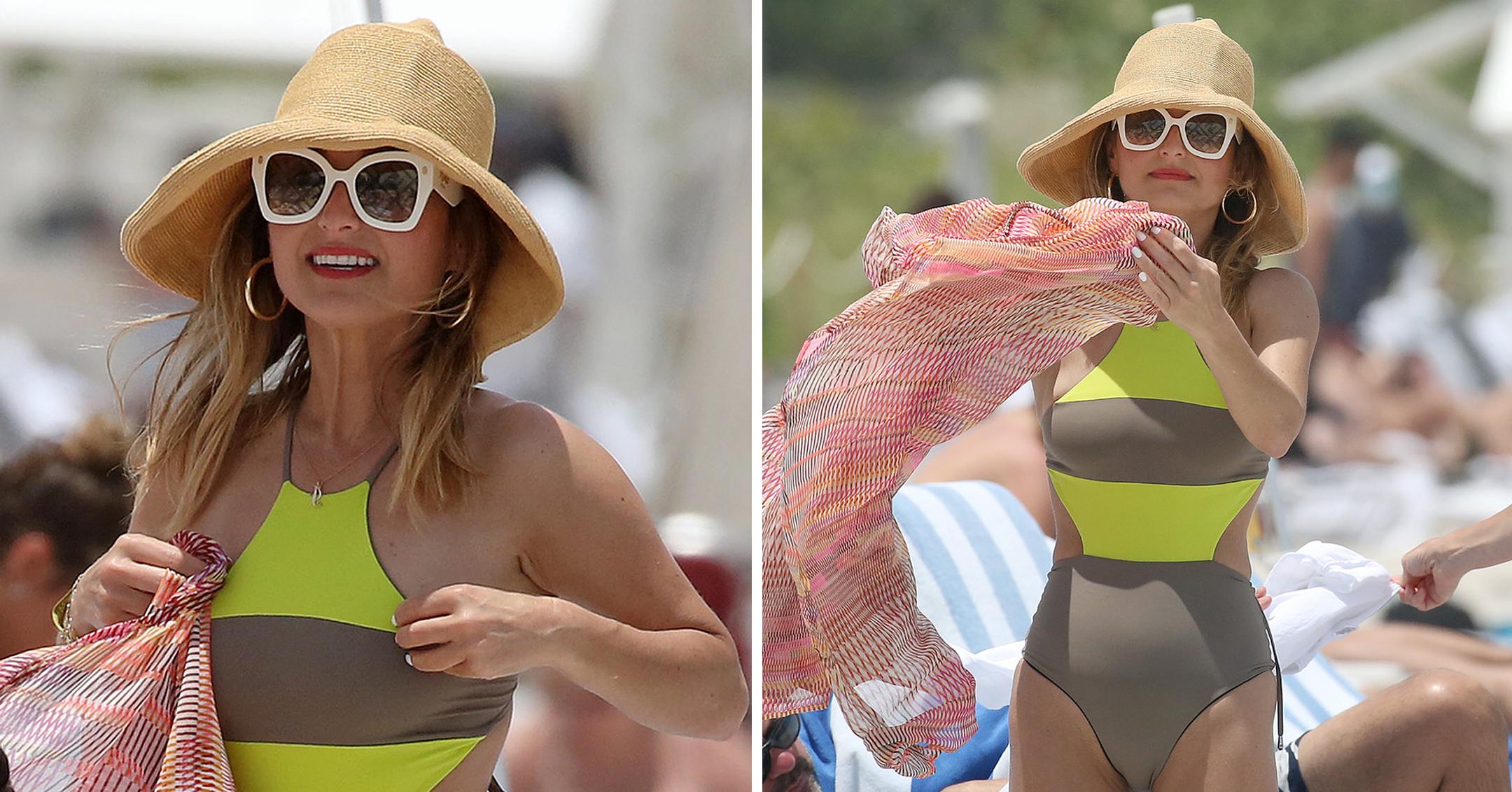 Sizzlin' Hot! Chef Giada De Laurentiis Wears A Cutout One-Piece Swimsuit To The Beach — Pics
Though Giada De Laurentiis spends all of her time in the kitchen, you'd never know it by looking at her beach bod! On May 20, the celebrity chef and her boyfriend, Shane Farley, were spotted catching rays in Miami, Fla.
Keep scrolling to see the Food Network star's cute suit and cover-up!
Article continues below advertisement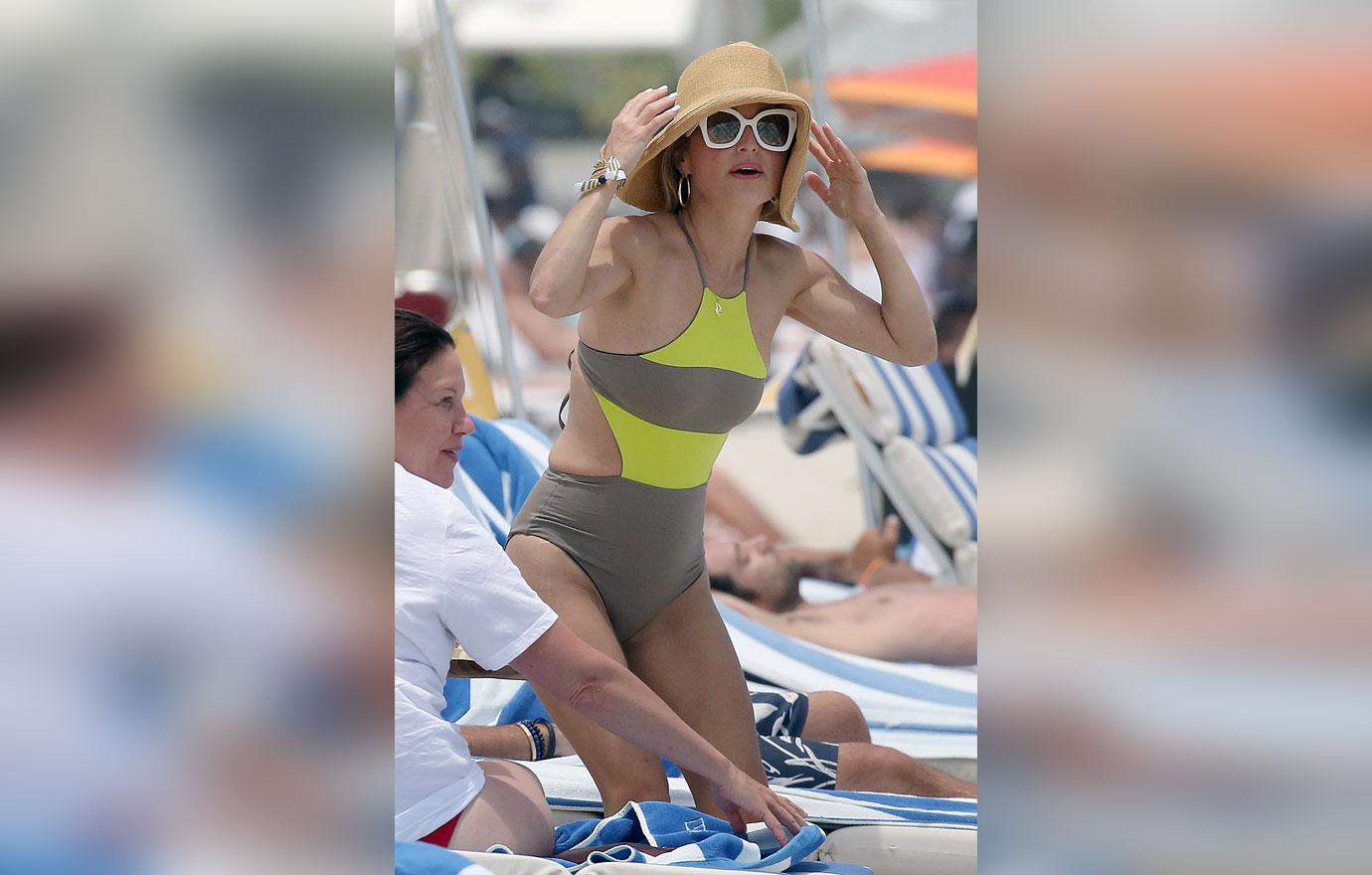 The blonde babe wore a taupe and neon yellow one-piece that featured cutouts at the waist. She added a few accessories to her look like a floppy hat, white sunglasses and a pair of gold hoop earrings.
DeLaurentiis was in town for the annual South Beach Food & Wine Festival. "Miami... I've missed you!!" she captioned an Instagram when she touched down in the city.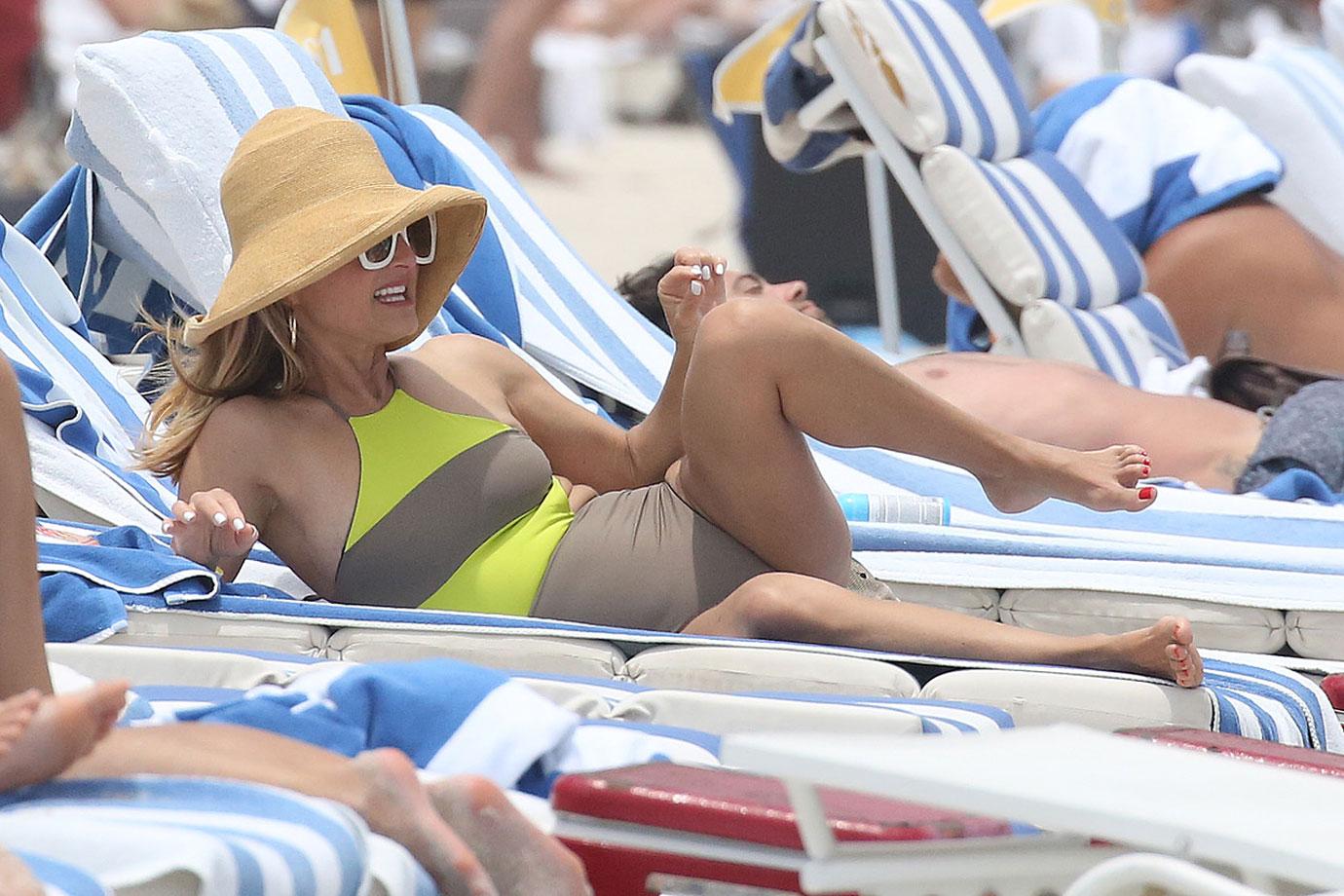 The Italy native revealed last month that originally, she had no desire to cook Italian fare.
"I wanted to do French food. I went to Paris and I wanted to be an unbelievable pastry chef who could create sculptures out of sugar work, which is what I did a lot of in Paris." she told Mile Street Radio. "I just didn't feel like tossing pasta. I was like no, that's below me. What the heck? So that took a lot of time for me to sort of deal with my own demons."
Article continues below advertisement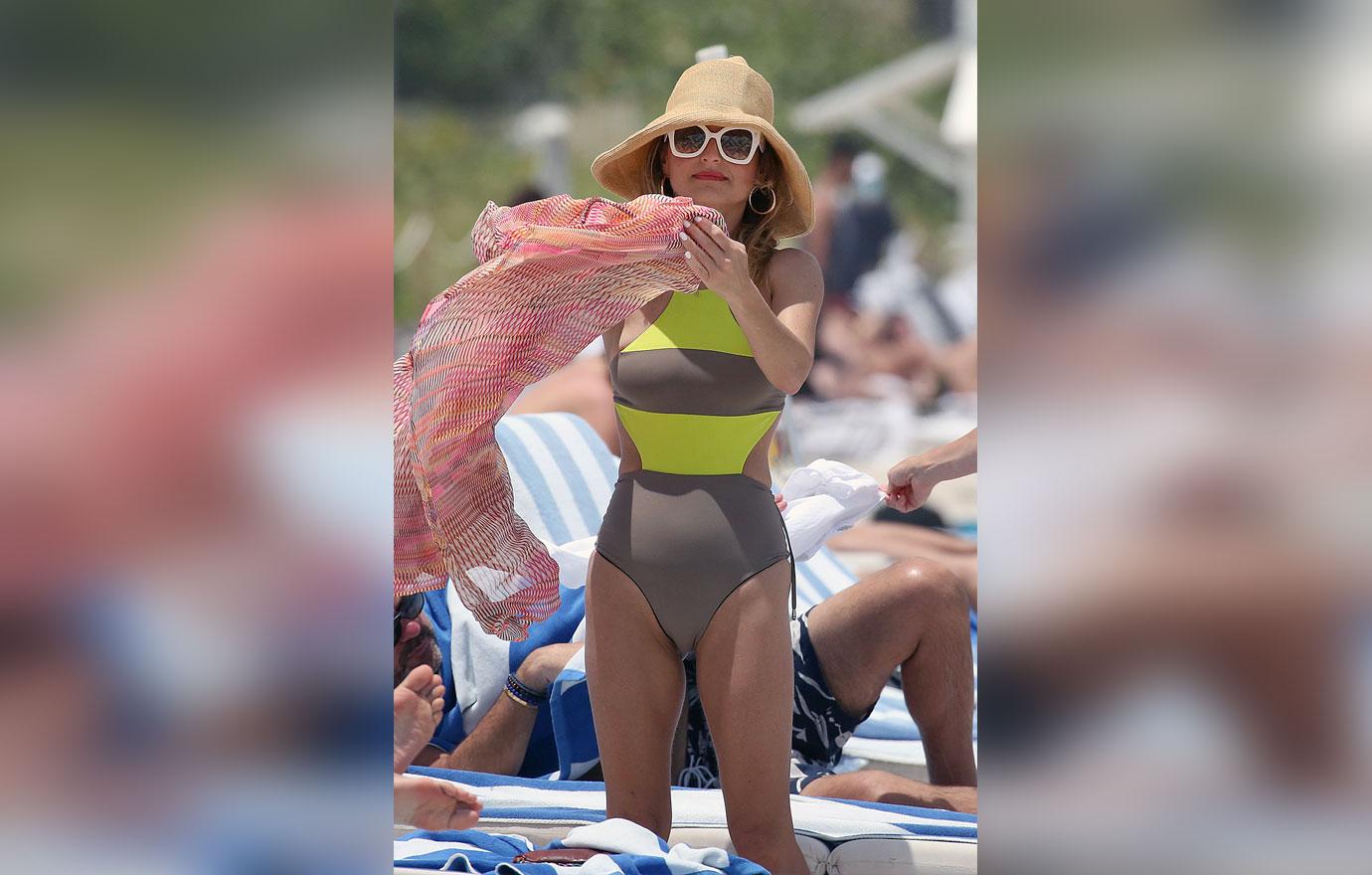 The author began dating Farley in 2015.
"Giada is one of the most positive people I have ever met," the producer told PEOPLE. "She is warm and absolutely beautiful — what you see on the outside is there on the inside as well."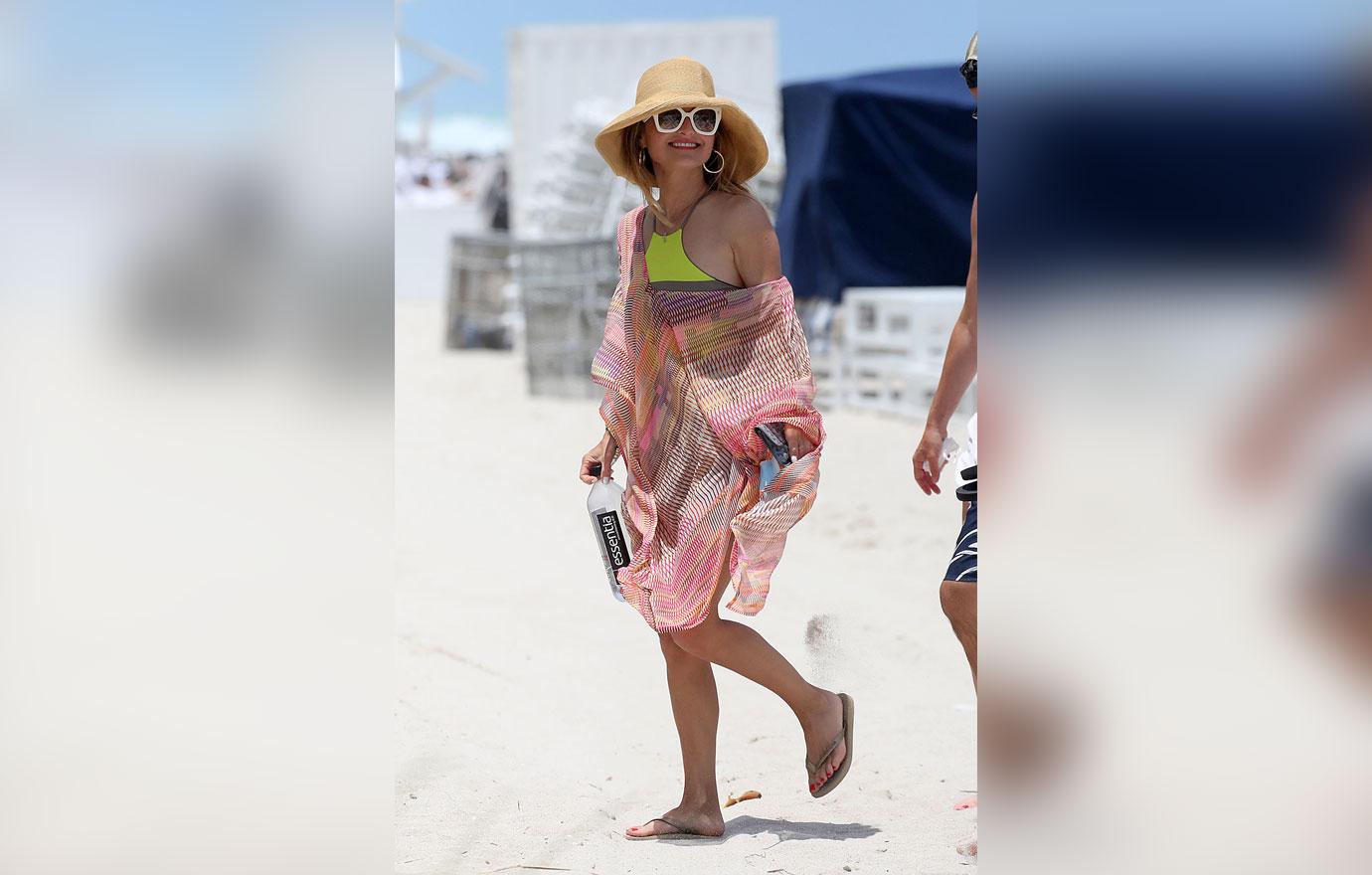 After working on her tan, De Laurentiis threw on a sheer and flowy cover-up in addition to a pair of beige flip flops.
In terms of her future career, she admitted she would love to "buy a vineyard in the South of Italy, turn it into some kind of bed and breakfast and spend half the year there."
"I'm trying to get back my Italian passport now in the hopes that someday I can do that," she added. "That would be the ideal way of living my life. I don't know that that will ever happen. But I will try."