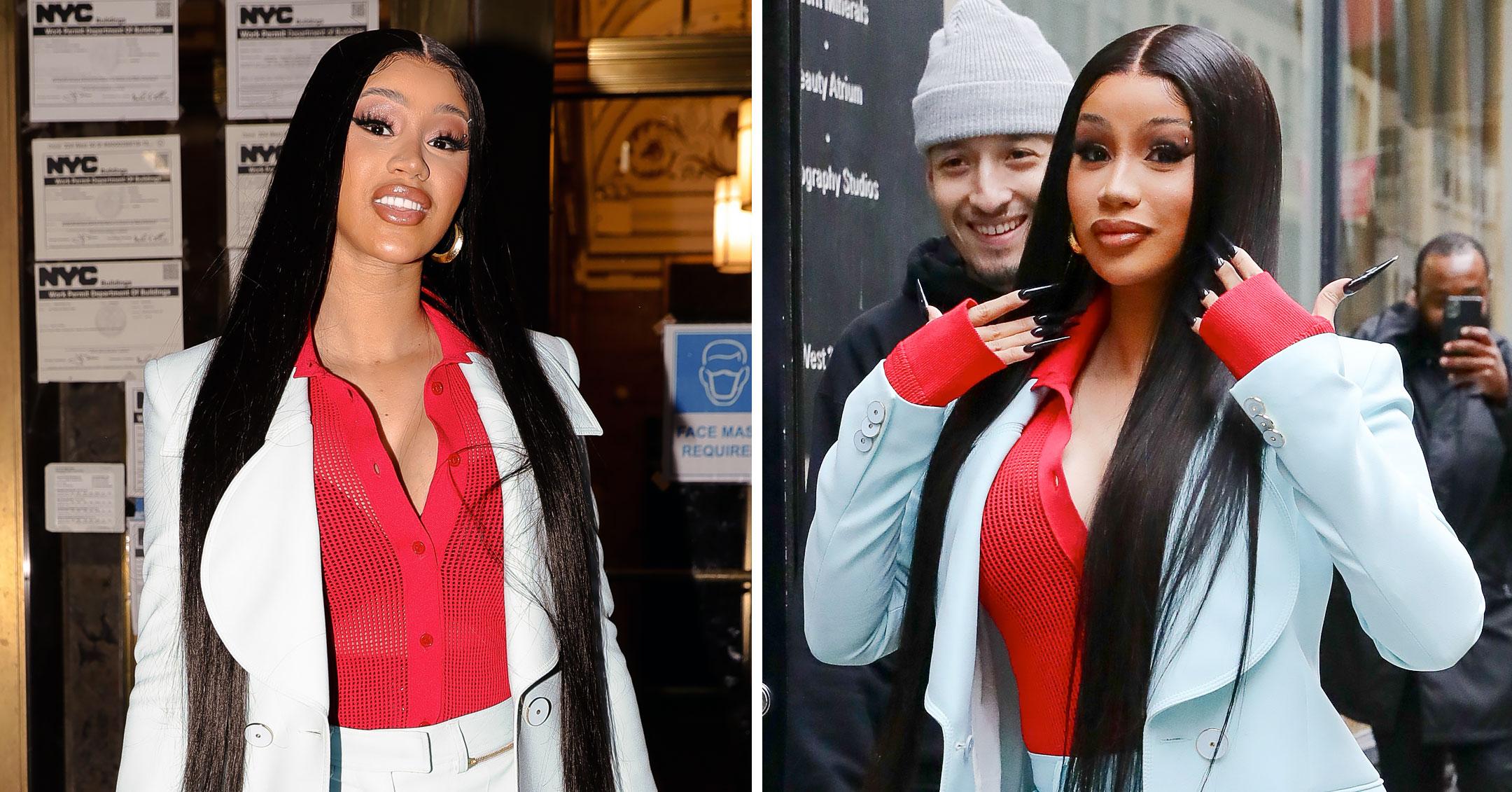 Getting Down To Business! Cardi B Dons A Tailored Suit While Out & About In NYC — Pics
Always on point! Cardi B looked polished and put together when she donned a tailored suit while out and about in New York City on November 2.
Article continues below advertisement
The singer wore a red long-sleeve shirt, a white jacket and matching pants during her outing.
Scroll through the gallery below to see more photos!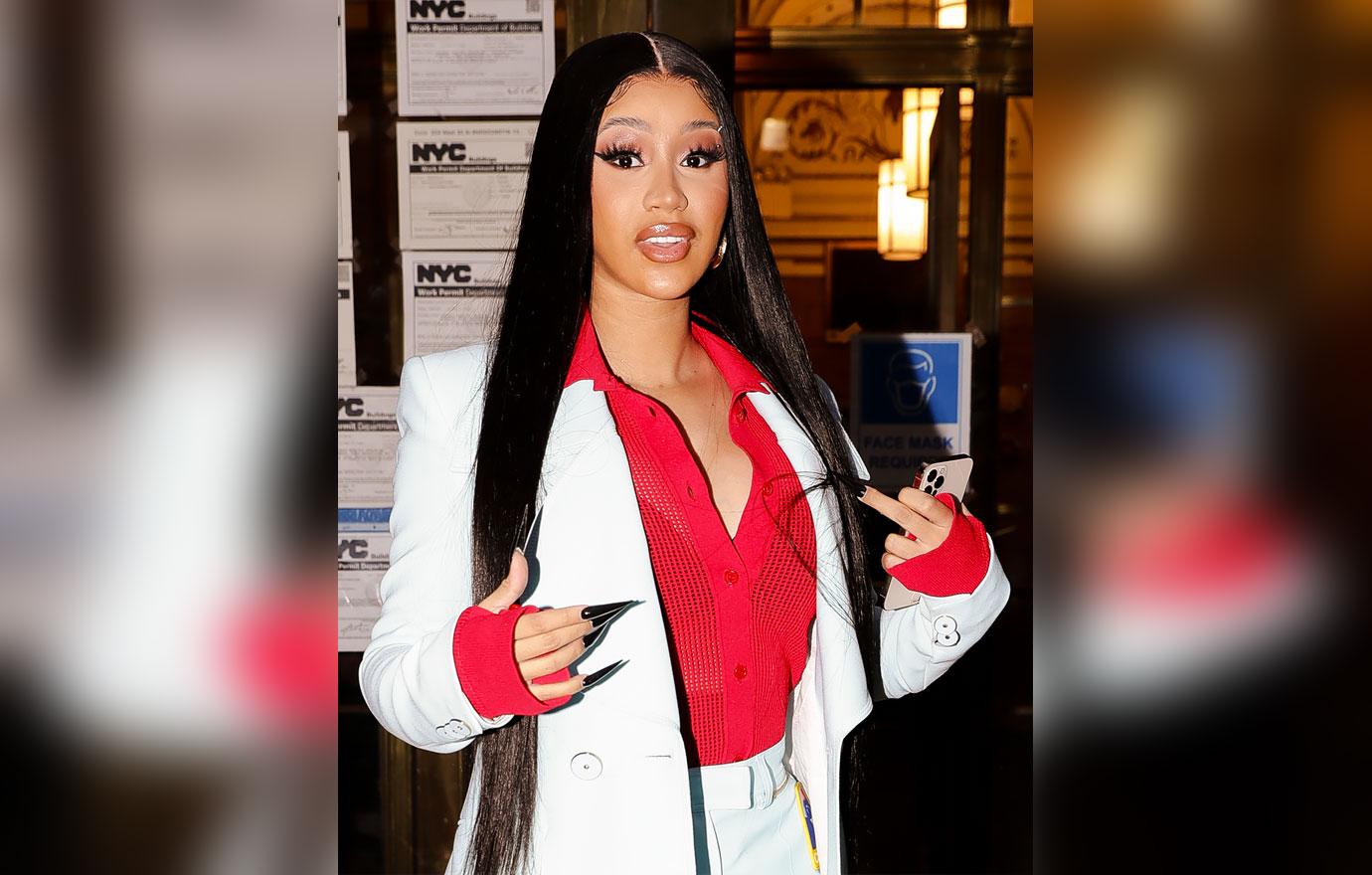 The brunette beauty showed off her outfit, which is perfect for running errands or a night out on the town.
Article continues below advertisement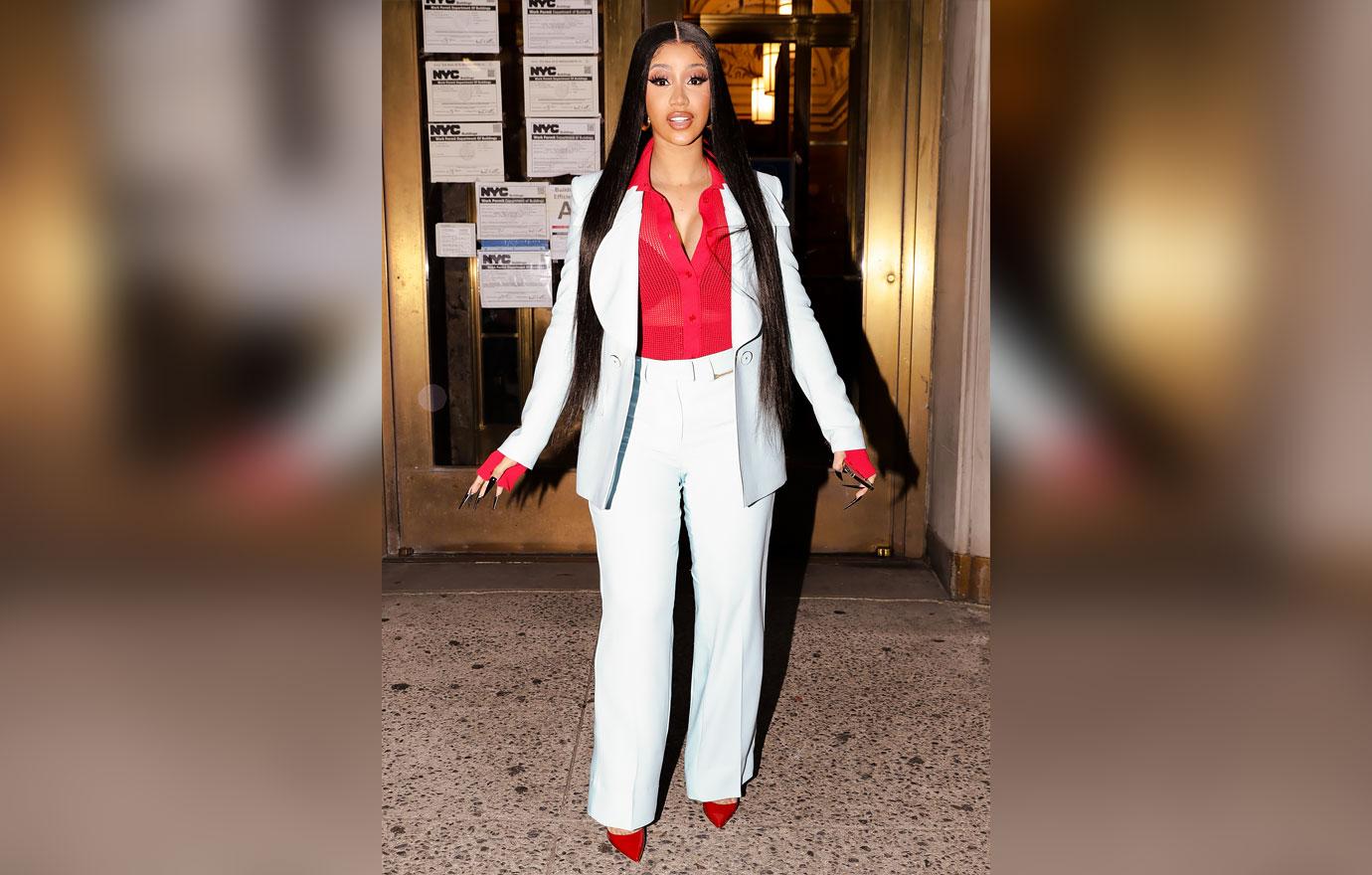 Cardi recently revealed that she is officially living in the Big Apple.
"One thing for sure I needed a home in my home city of NY! I'm soo proud of myself. I work so hard for my children to be comfortable everywhere they are regardless of work," she said. "Now having a home in NY, I can have get togethers with my family all the time!! I have accomplished so many things yet I still feel far from all the goals I want to accomplish. This is one dream I can cross off…..Let me know if ya'll want a mini tour!"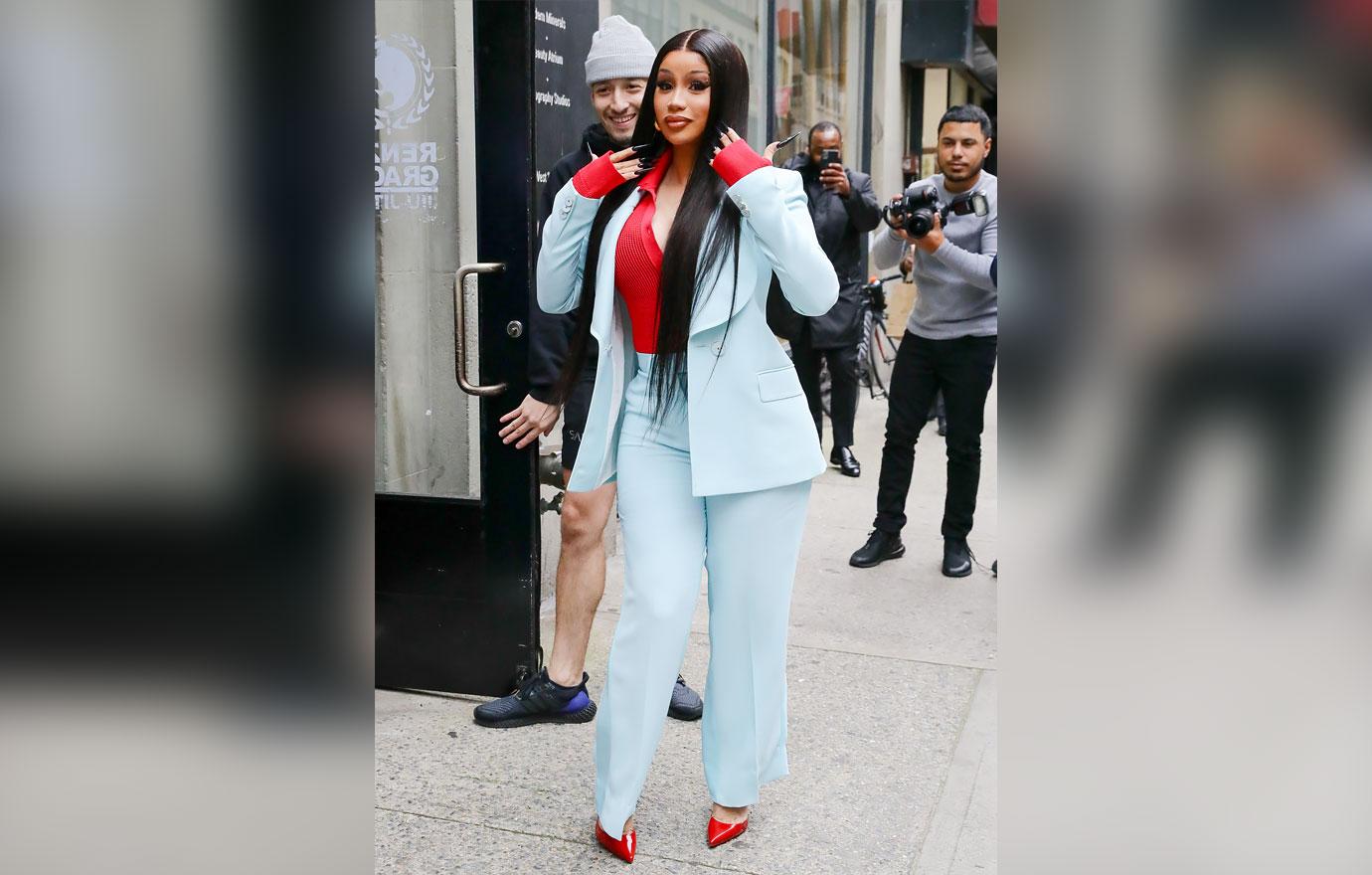 "My love. For a hot minute now I've been telling Set that I really want to invest in short term home rental properties in the DR and other Caribbean countries (since people vacation all year around in those locations), but I felt like he didn't agree with me and would rather put money into other investments," the Grammy winner, who is married to Offset, gushed of their new property.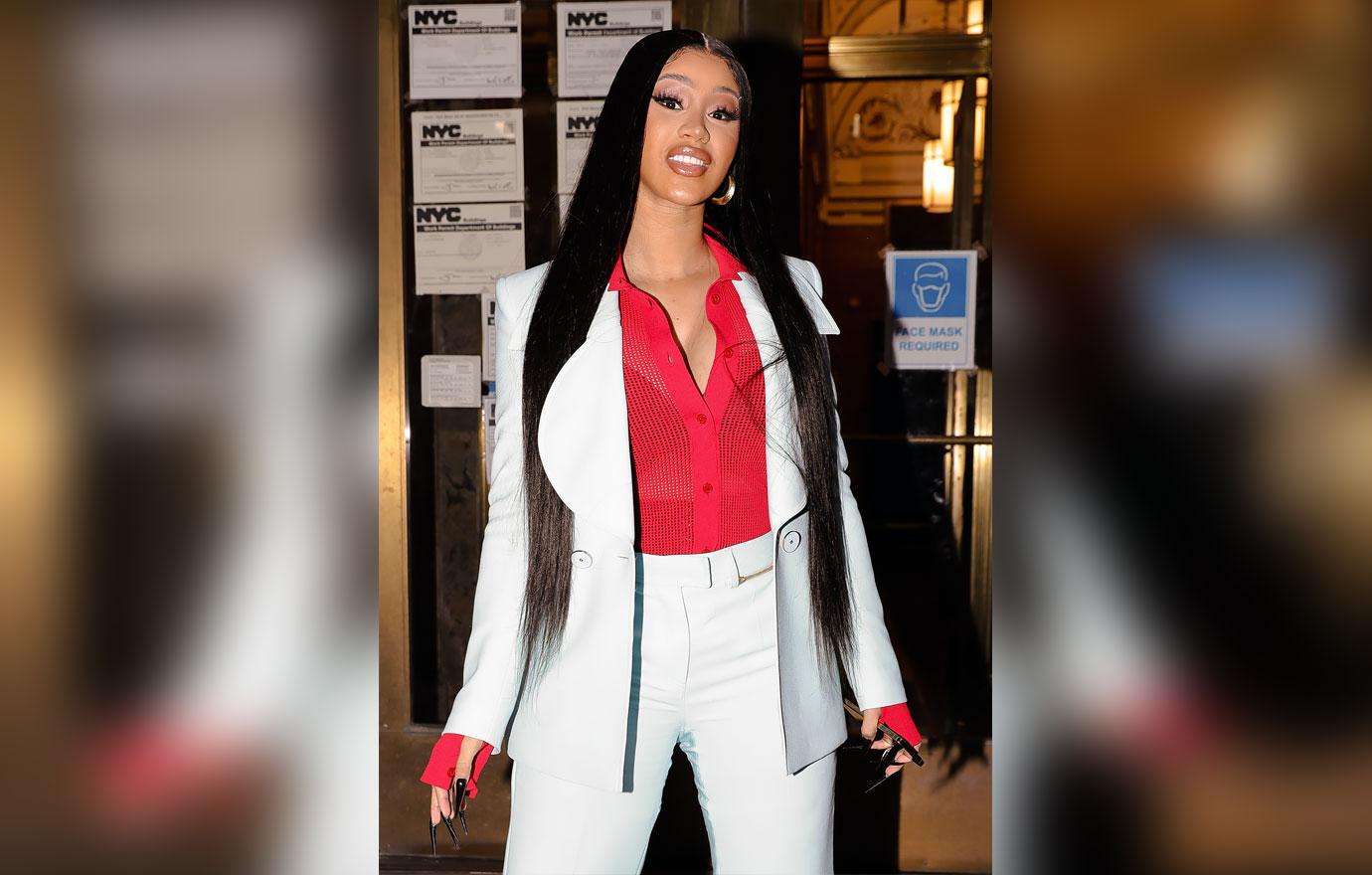 The musical artist continued, "Well, I was wrong. I just can't believe this! This was sooo amazing to me. For one, I'm so happy that you were actually really listening to me and not just smiling and nodding your head so I could stop talkin to you about it. Two, you don't think my investment ideas are wack and three, I love that you asked my dad to work with you on this. You and my dad (and the [baby]) are the most important men in my life and it makes me so happy that you guys are close and have your own bond and relationship. I ♥️♥️ you so much and I can't wait for this hangover to go away so I can show you my full appreciation."