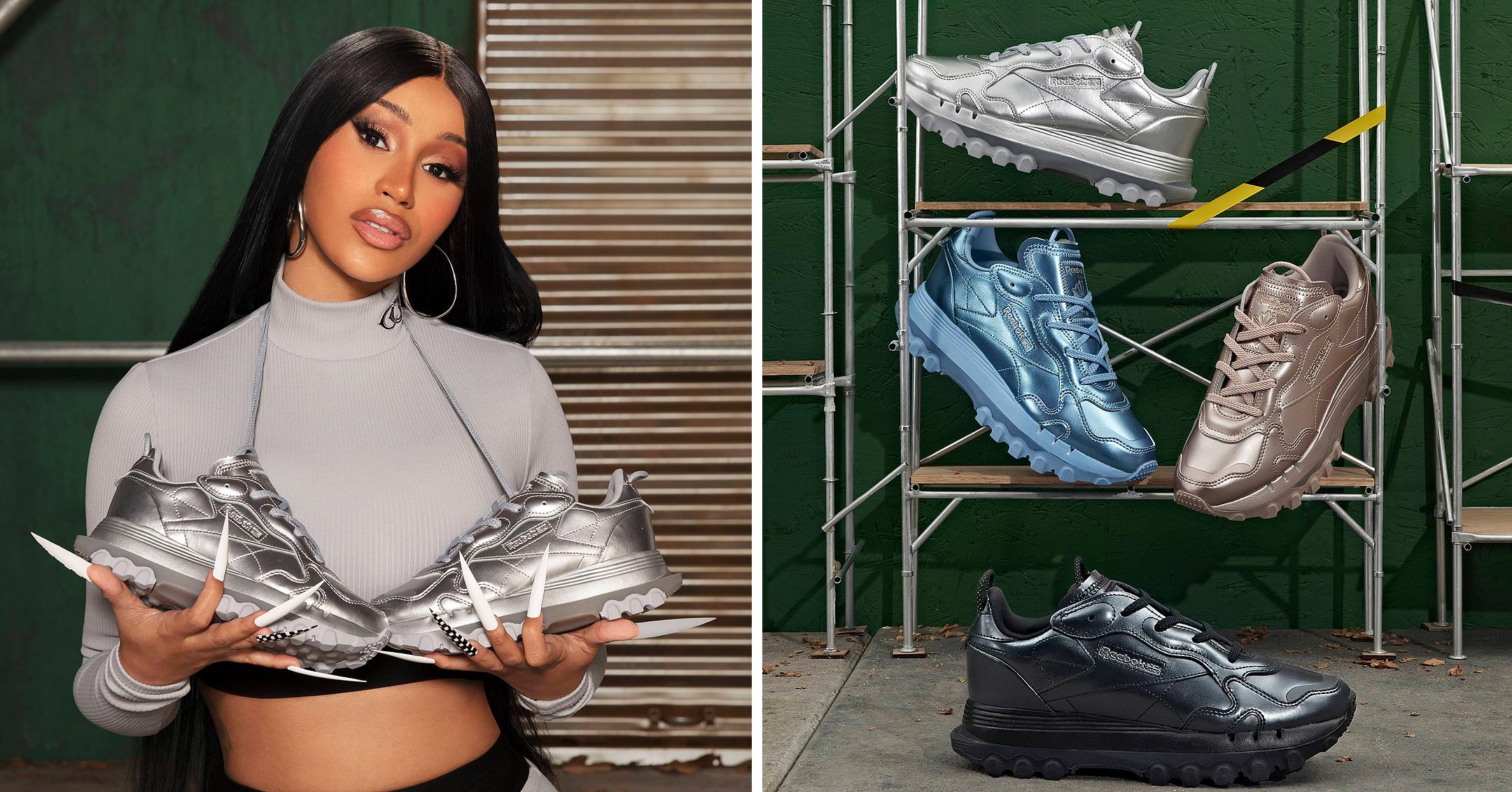 Cardi B Models Athleisure Wear & Metallic Sneakers From Her New Rebook Collection: See Photos Of The Sporty But Stylish Pieces!
Break out your credit card: Cardi B and Reebok have dropped another collection!
Following up from the "Let Me Be... In My World" capsule this summer, they've launched a new collaboration titled, "Let Me Be…In My World Nighttime."
Article continues below advertisement
The attire is inspired by the "Money" rapper's hometown of NYC at night, so the pieces — which includes sneakers, tights and more — come in shiny, metallic hues to mimic Manhattan's scenic skyline.
Check out the star modeling the designs below!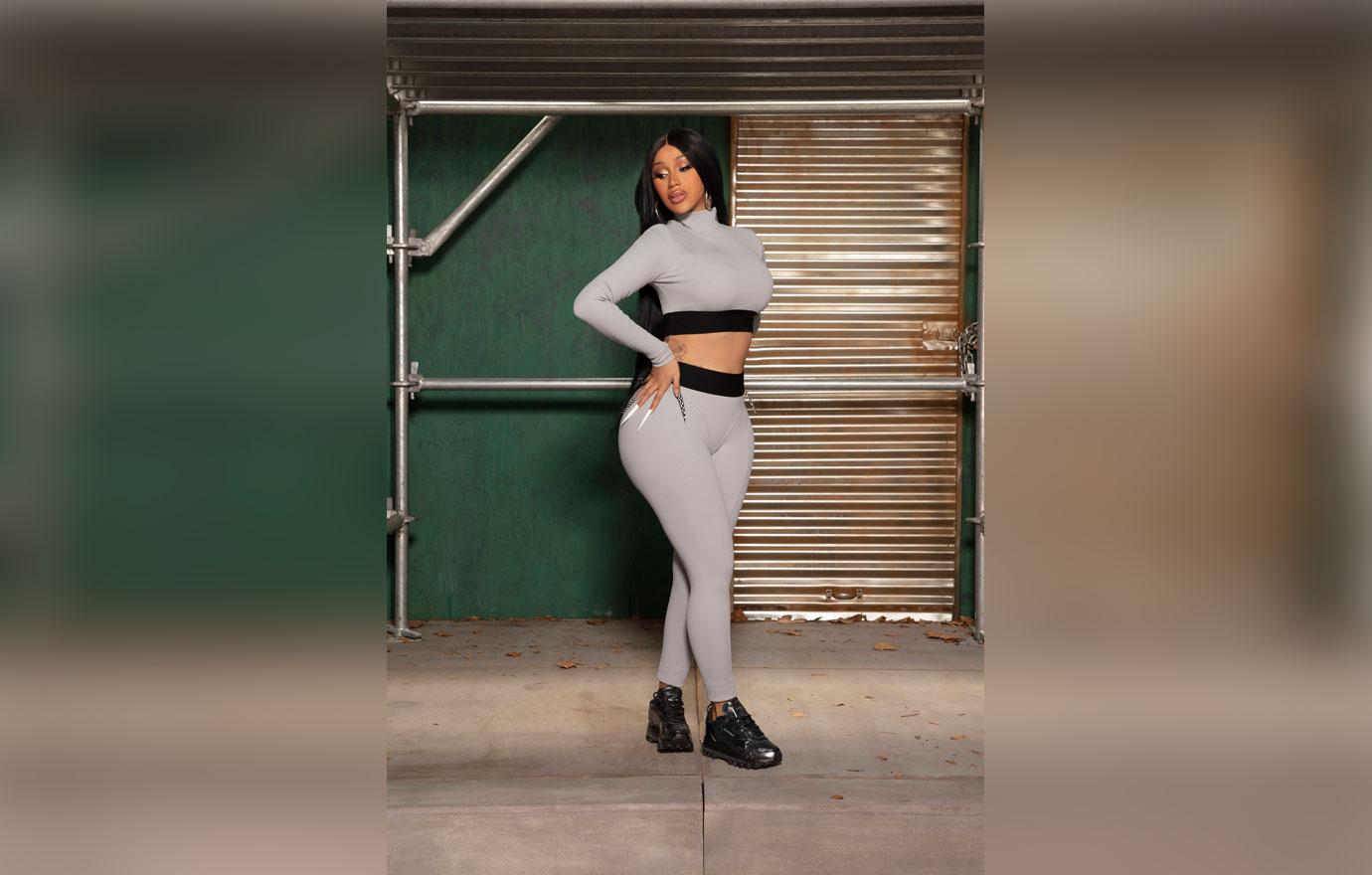 The mom-of-two modeled a gray crop top and matching leggings, in addition to a set of shiny sneaks.
While some of the pieces are tight-fitting like the above, there are also oversized cargo pants and a plush fleece bathrobe that comes in gray and white.
Article continues below advertisement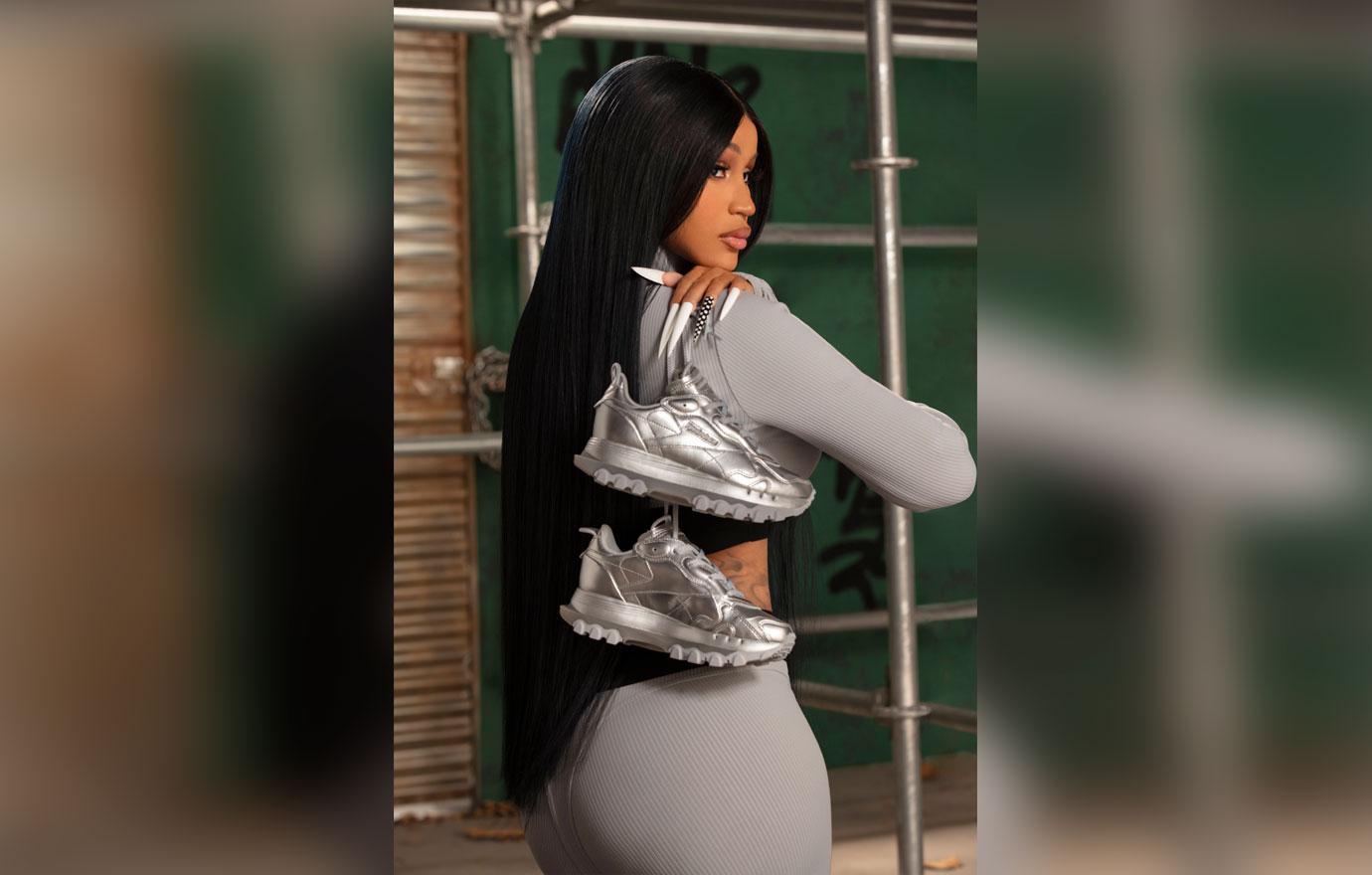 "Nighttime in my hometown of New York is such a beautiful, magical experience, and I'm happy to see this magic come to life with my latest Reebok collection," the Grammy winner shared. "These pieces are easy to wear from the street to the club while still letting you feel comfortable, confident and unique. I promise you'll be feeling like the best version of yourself when you have these pieces on!"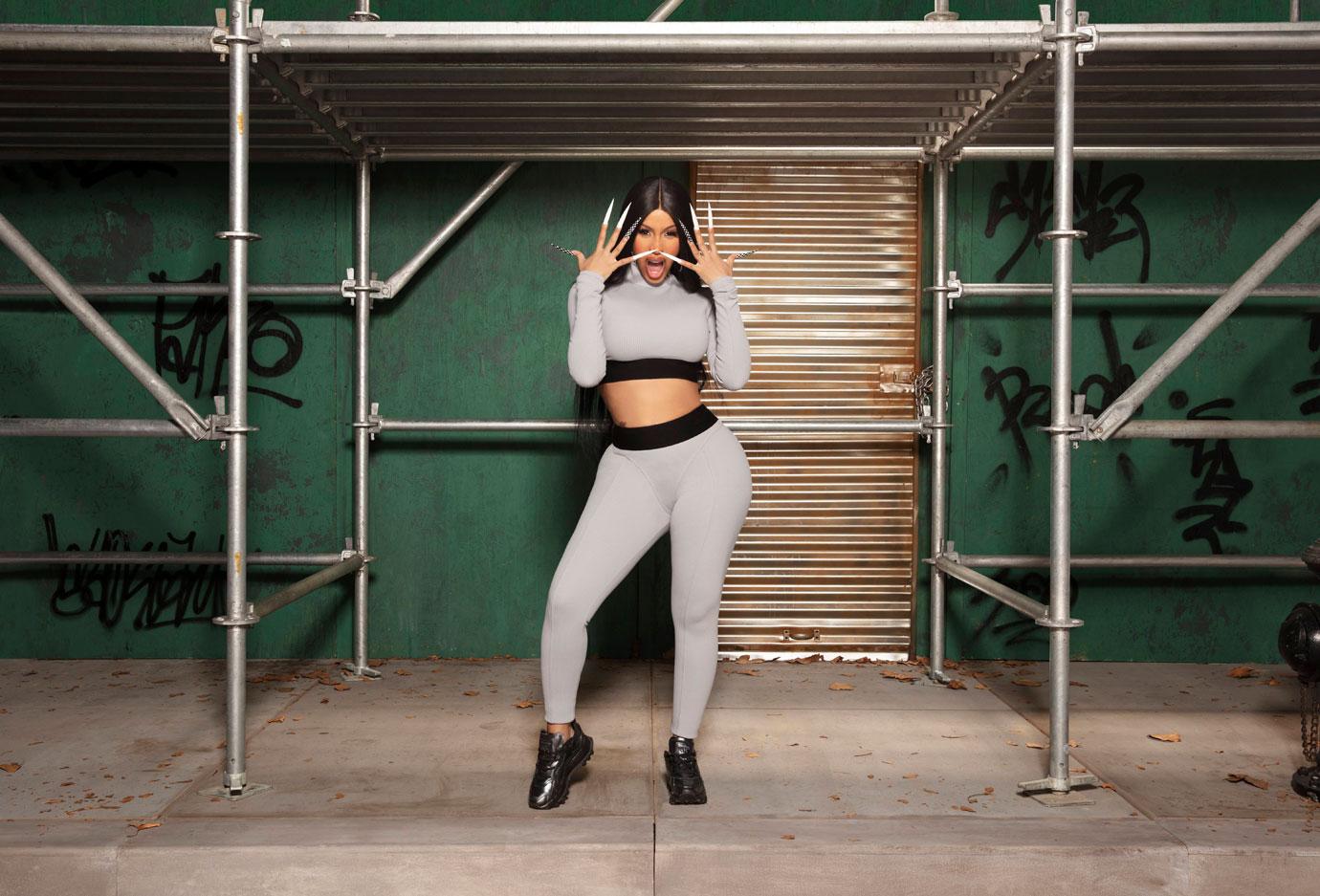 No outfit would be complete for Cardi without her signature long nails.
Reebok and the star worked in close collaboration to come up with each of the limited-edition designs.
Article continues below advertisement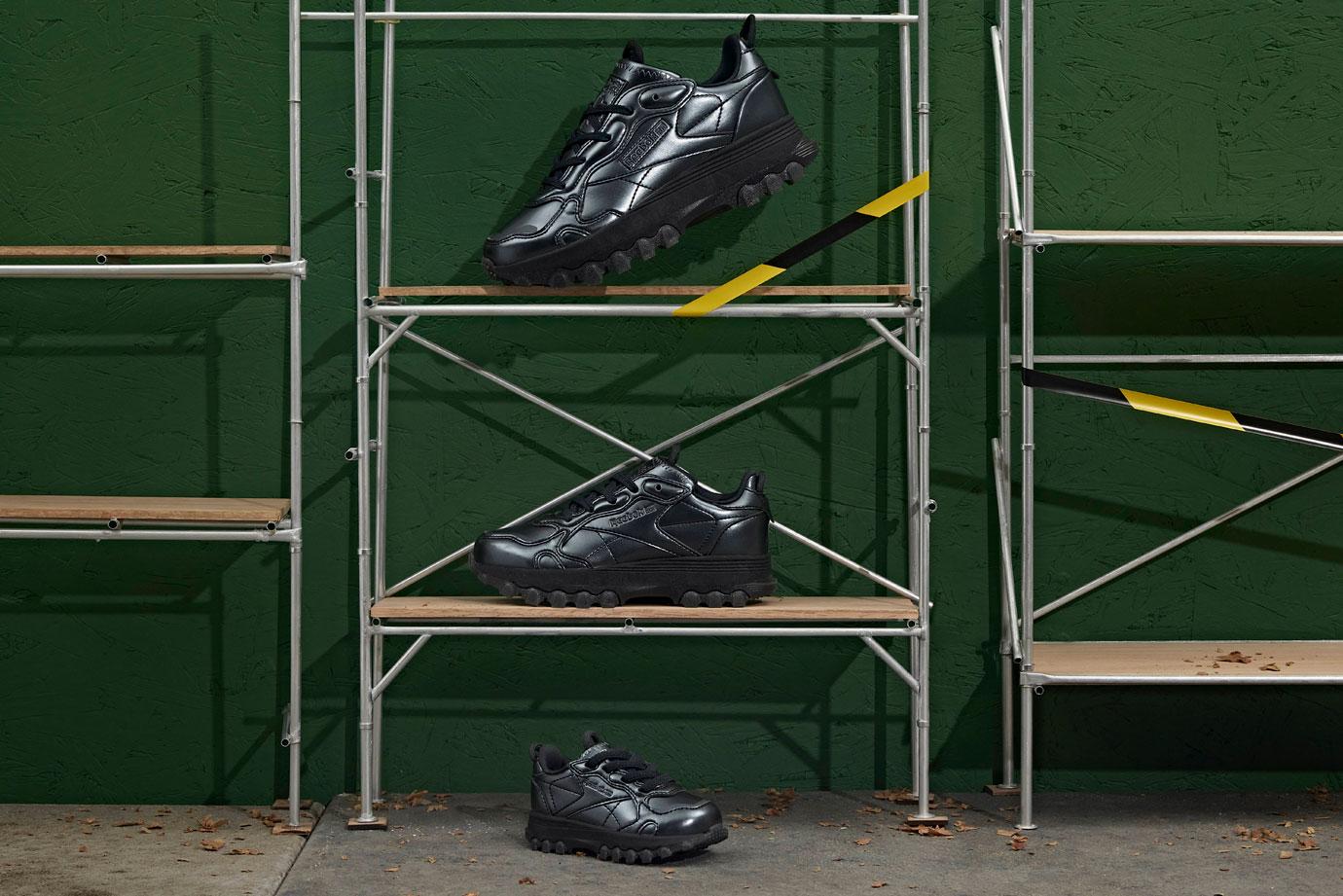 The most coveted item has to be the Cardi B Classic Leather sneaker, which "represents the global superstar's years of hustling and working towards the level of success and fame she has today," the brand noted.
The on-trend chunky style is available in the following color combos: core black/vector, red/champagne, champagne/gold, pewter/black, black/silver and fluid blue.
Article continues below advertisement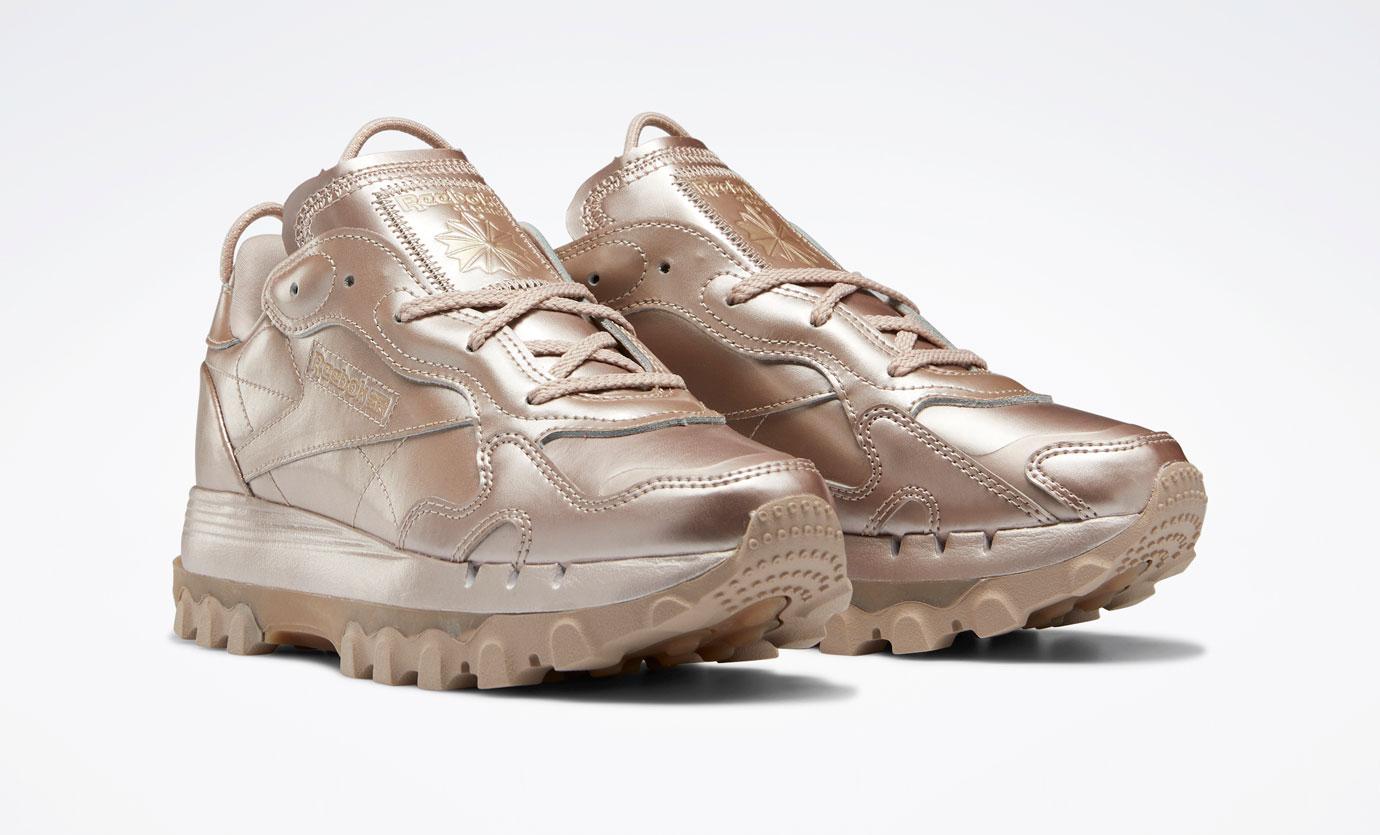 Going for the gold! The sneakers come in sizes for toddlers and girls as well.
They all feature a lug sole, a leather upper and matching laces.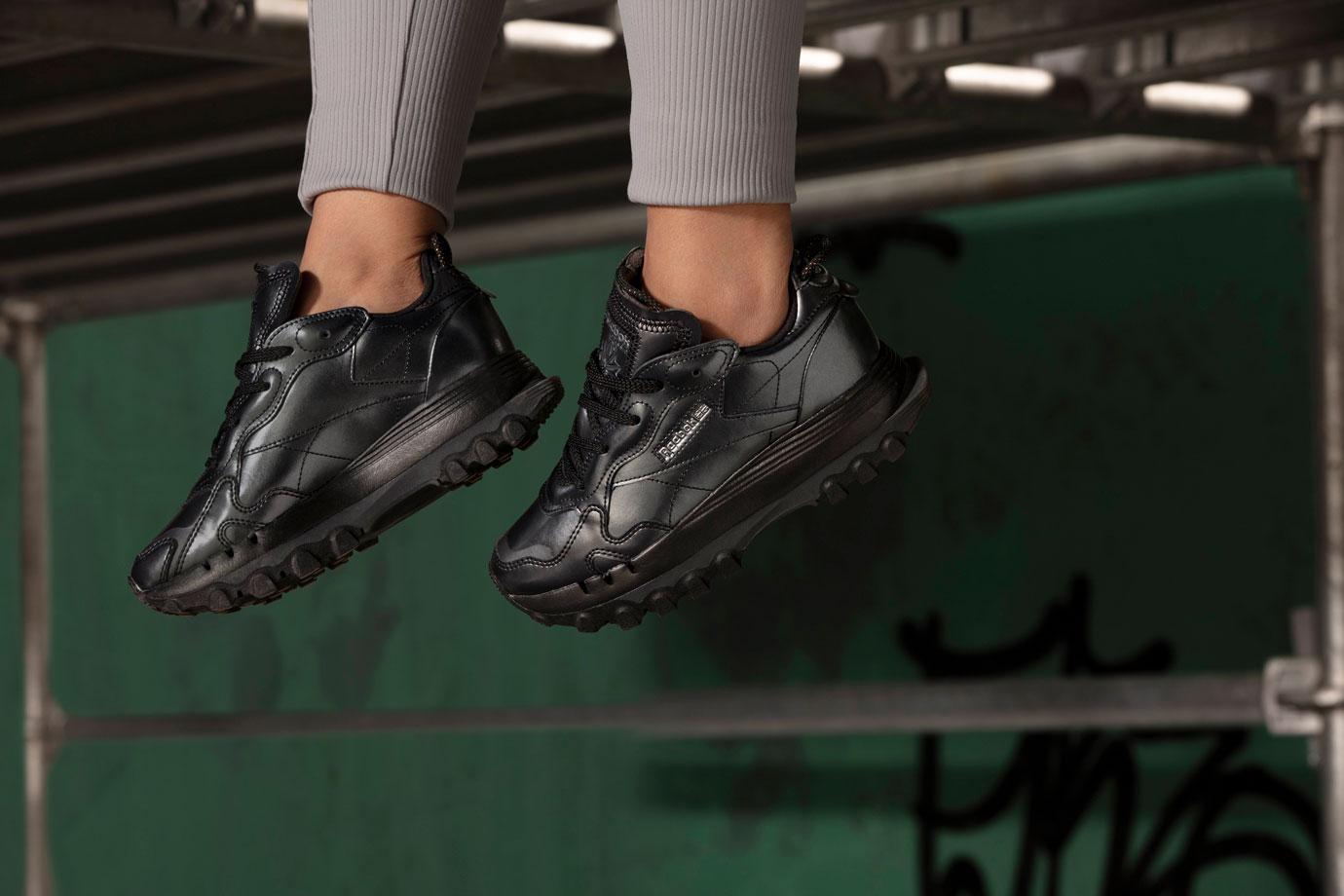 The clothing items come in sizes from 2XS to 4X, and the full collection will be released at 10 a.m. EST on December 29 — so act fast!
To shop the collection, head to Reebok's website.