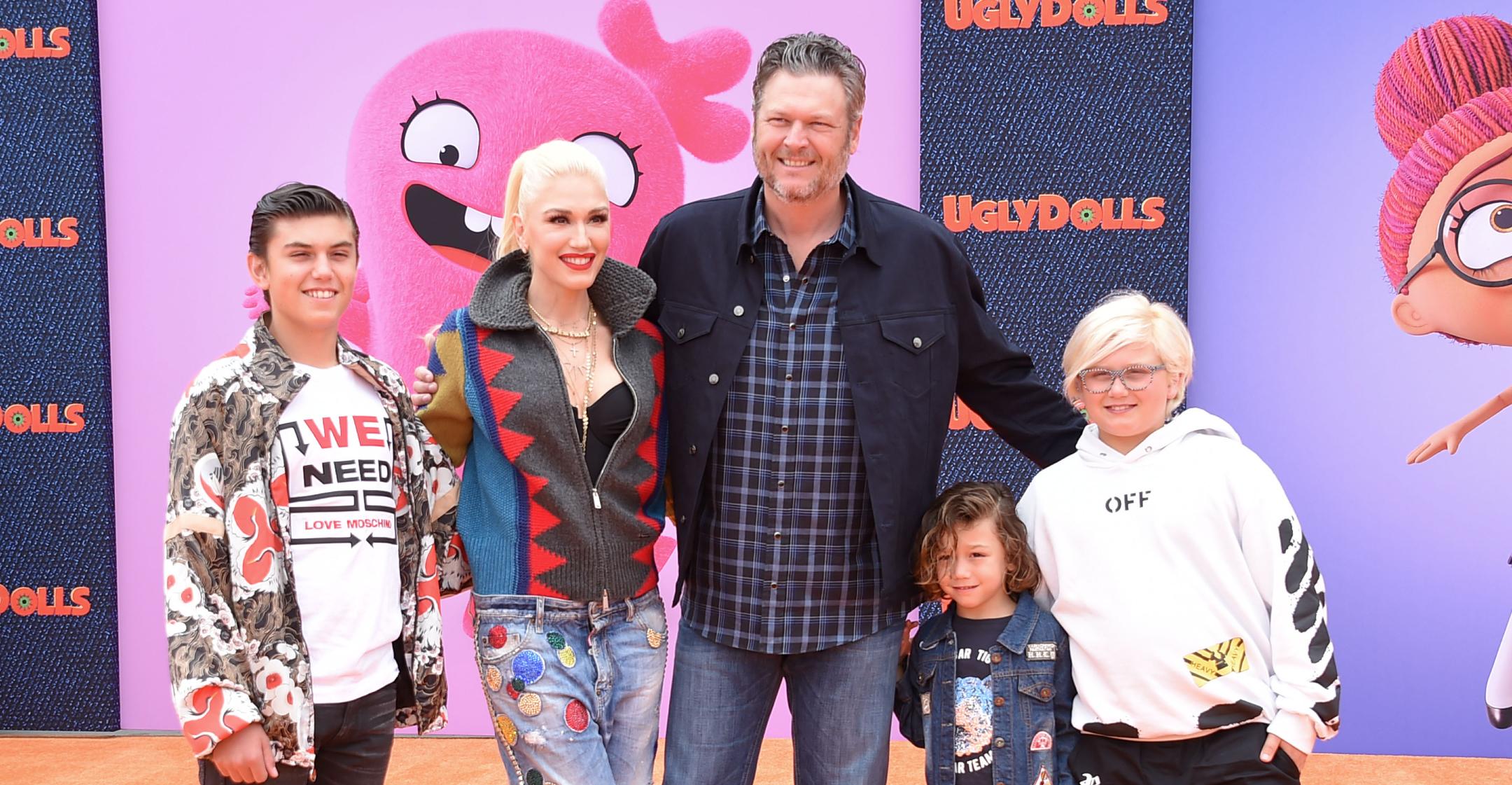 World's Best Stepdad! Blake Shelton Declares He's 'Fallen In Love' With Gwen Stefani's 3 Sons
Blake Shelton and Gwen Stefani have formed a modern happy family! After years of touring and partying, the country singer has slowed down his career — a purposeful move he made so he could spend more time with his wife and her three sons.
"What I've been looking forward to doing for the last four or five years ... is eyeing that timeline, that part of my career, where I just need to start stripping some things away," he explained in a recent interview. "You gotta get some life in there, and marrying Gwen, I've married into a family. She's got three boys ... and all of a sudden you go, there's other stuff."
Article continues below advertisement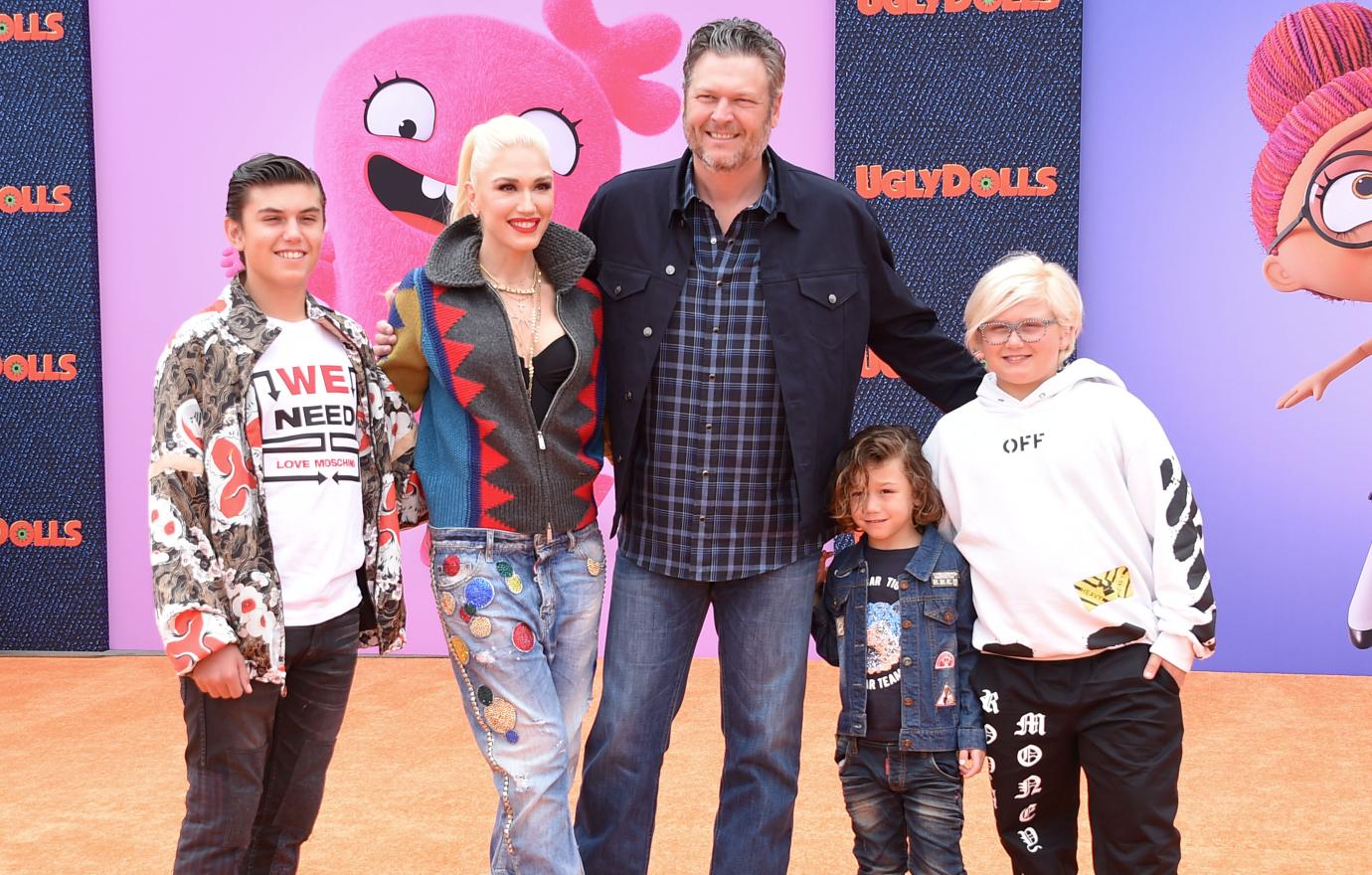 The "Hollaback Girl" crooner is a mom to Kingston, 15, Zuma, 13, and Apollo, 8, with ex Gavin Rossdale, and though coparenting can be tricky, Shelton insisted that the situation didn't scare him off when they first began dating since he grew up in a blended family himself.
"'You got three boys? Awesome! My dad did it. My dad raised me. I could do this,'" the "Happy Anywhere" singer recalled thinking at the time. "I didn't know what I was signing up for, but I was all about signing up for it. And every day I've fallen in love with the boys as much as I do with Gwen."
Article continues below advertisement
Shelton has a had ball introducing the tykes to farm life and his massive Oklahoma ranch. He recounted how the kids had no experience with activities like fishing, but these days, there's nothing they'd rather do.
"When it comes to burning things and starting fires and throwing hatchets, you better get out of the way!" joked the stepdad-of-three.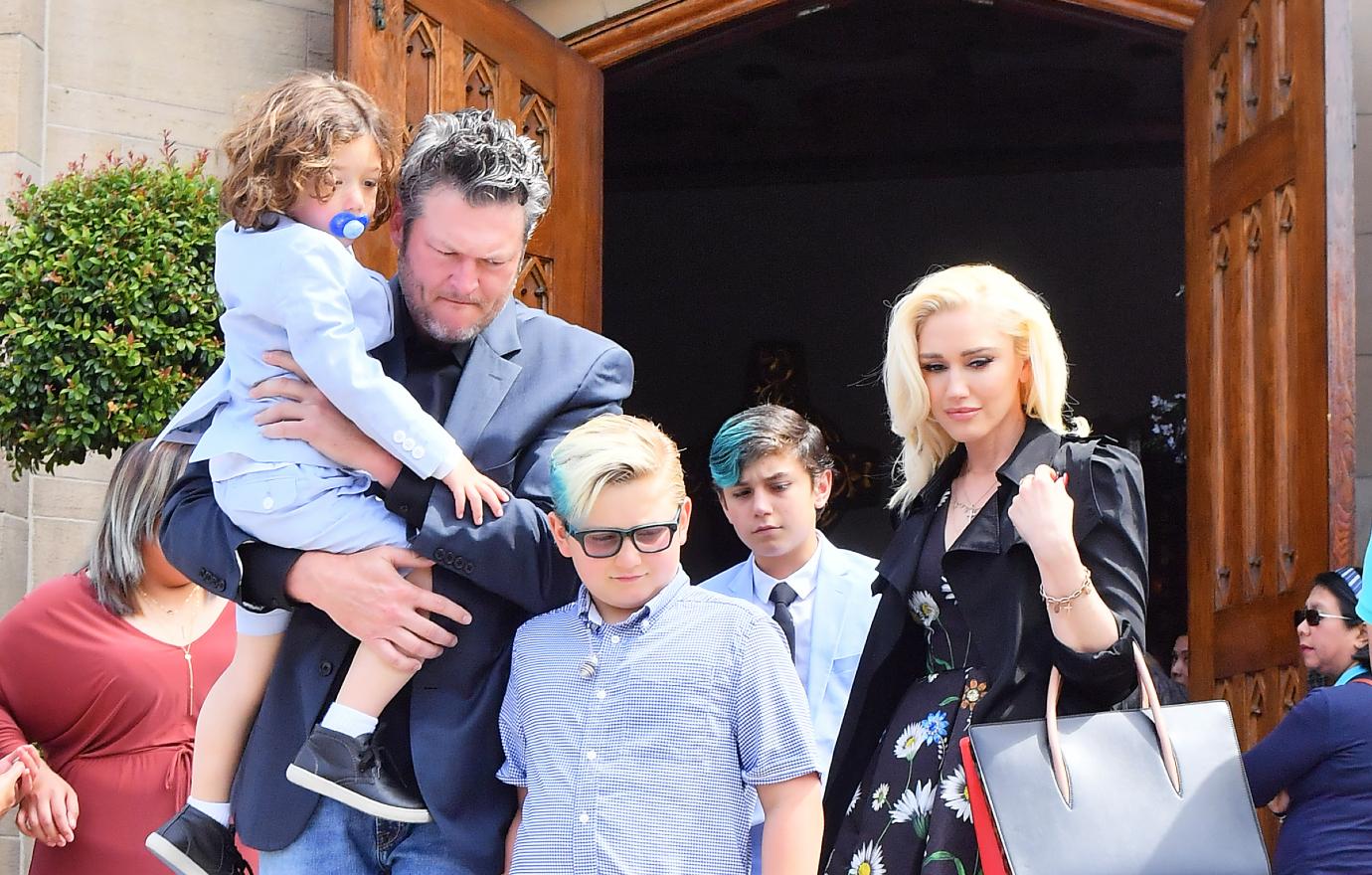 The Grammy nominee noted that parenting isn't always just fun and games, but he's been able to find the right balance.
"I take it very, very serious. But I also have a blast with it. I'm not gonna lie. I don't take it so serious that I'm not enjoying this time because I really am," he insisted. "Especially, you know, now that we're five years into this thing, I can't imagine my life without these kids now."