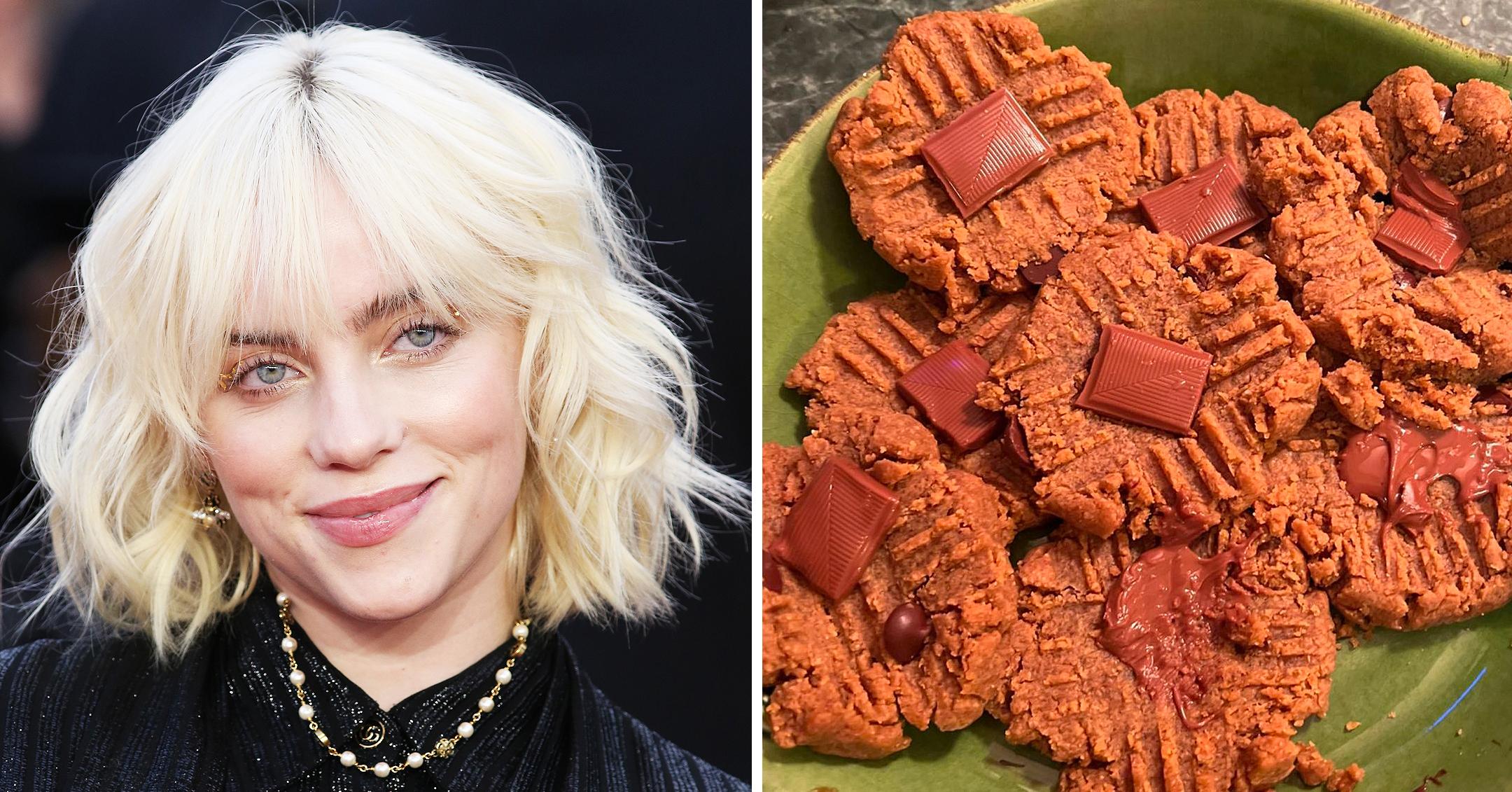 Billie Eilish's Vegan & Gluten-Free Peanut Butter Cookies Will Have You Feeling Happier Than Ever — Here's The Recipe
Looking for a healthier take on easy-to-make peanut butter cookies?
Just in time for the holiday season, Billie Eilish shared a recipe for her "favorite" peanut butter confections, and though they're vegan and gluten-free, you'd truly never know by tasting them.
Article continues below advertisement
The plant-based treats include the Grammy winner's secret ingredient: Costco's Kirkland Signature Organic Peanut Butter, which she called her "favorite peanut butter in the world," noting she uses it for "everything."
"They're 1,000 times better than they look," she promised fans as she showed the finish product, which are all topped with a square of chocolate from the vegan chocolate bar she just launched.
The Happier Than Ever bar, which can be bought on her website, contains 37 percent cocoa and is made with ingredients like rice milk powder, raw cane sugar and bourbon vanilla extract.
Article continues below advertisement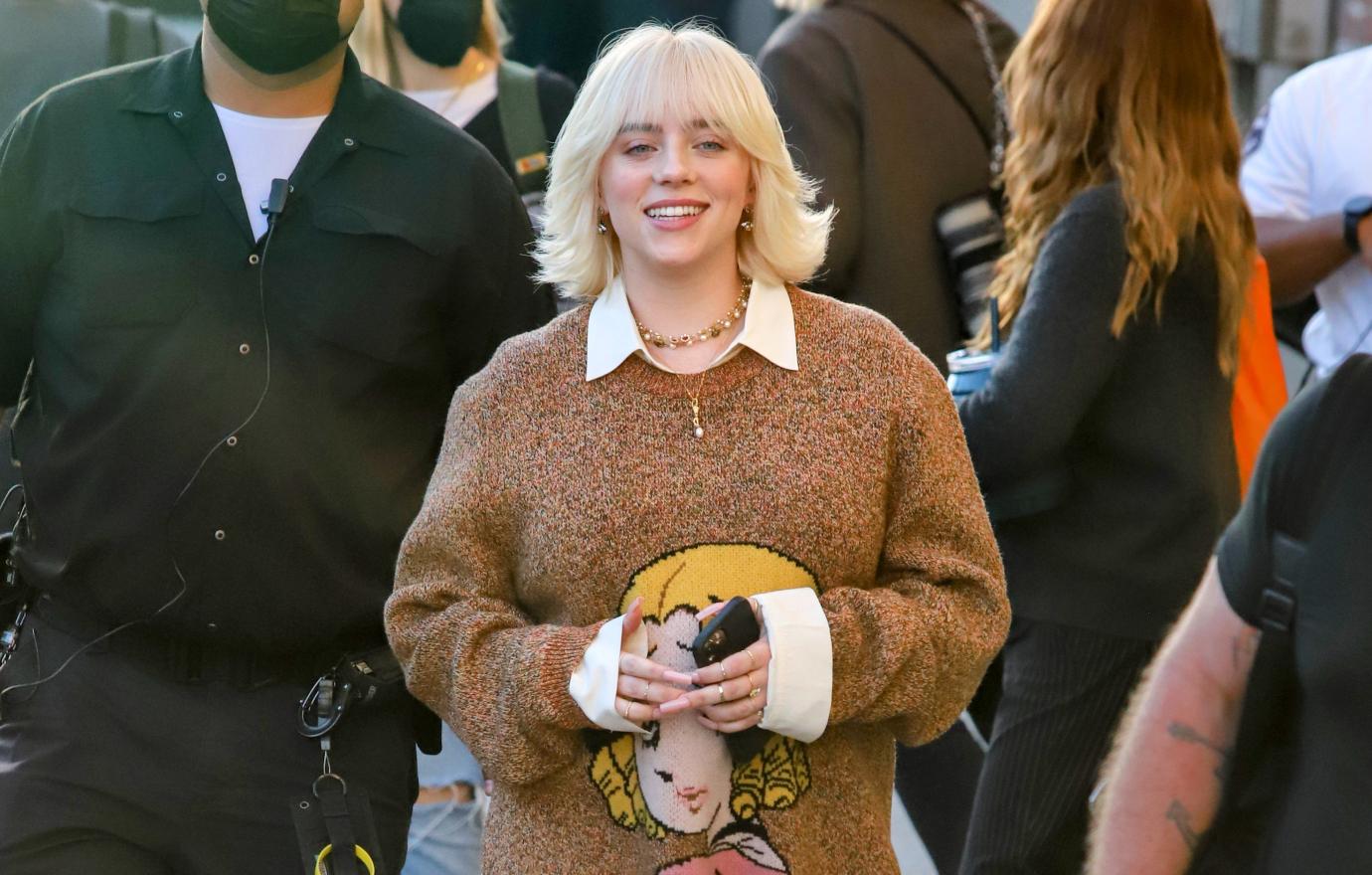 It was the "Ocean Eyes" crooner's idea to craft the candy: she became a vegan when she was 12, and though milk chocolate was her "favorite thing on earth," she was never able to "find a good vegan milk chocolate" and "never really loved dark chocolate," so she decided to make a treat of her own.
Scroll down for Eilish's vegan cookie recipe.
Article continues below advertisement
Ingredients:
1 cup light brown sugar
1 cup peanut butter
2 teaspoons pure vanilla extract
1 cup oat flour (you can buy this pre-made or just use plain rolled oats and grind them up into a powder)
1 teaspoon baking soda
⅛ teaspoon salt
¼ cup non-dairy milk
chocolate chips (as much or as little as you prefer!)
Directions:
1. Preheat the oven to 350 F.
2. In a medium or large bowl, combine the brown sugar and peanut butter and mix for about one minute.
3. After mixture is combined, add 2 teaspoons of vanilla extract and mix for 30 seconds.
Article continues below advertisement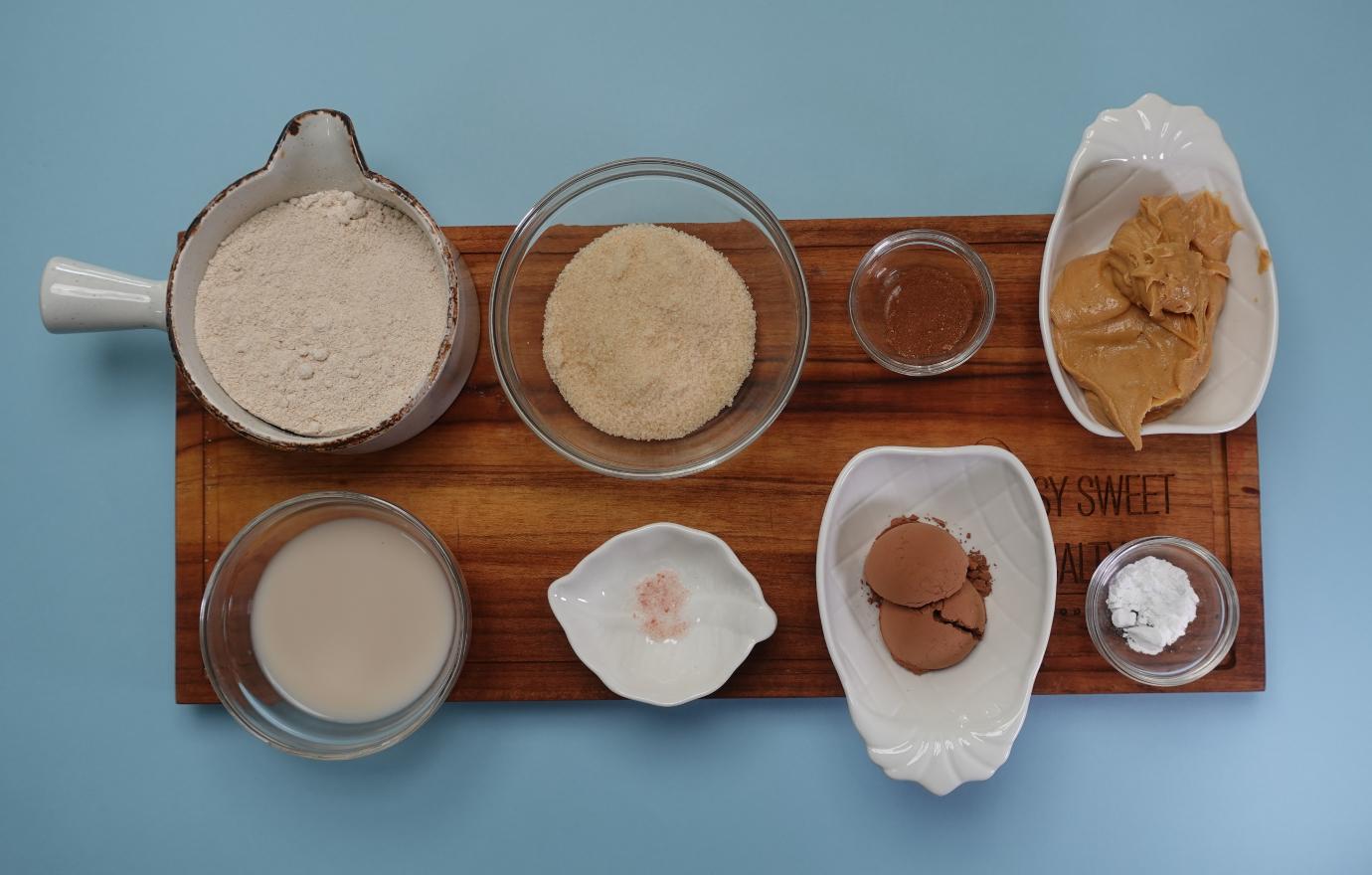 4. In a separate bowl, add 1 cup of oat flour and 1 teaspoon of baking soda and mix.
5. Add 1/8 teaspoon of salt. Mix.
6. Add the bowl of the dry ingredients into the bowl with the sugar and peanut butter mixture.
Article continues below advertisement
7. Once the mixtures are thoroughly combined, add 1/4 cup of milk and continue to mix.
8. Add the chocolate chips and mix together.
9. Using a cookie scooper or spoon, scoop out dough and place on the parchment-lined pan.
10. The singer suggested squishing down the dough balls with a fork so they spread out, as they don't rise much.
11. Bake for 10-12 minutes. Enjoy!