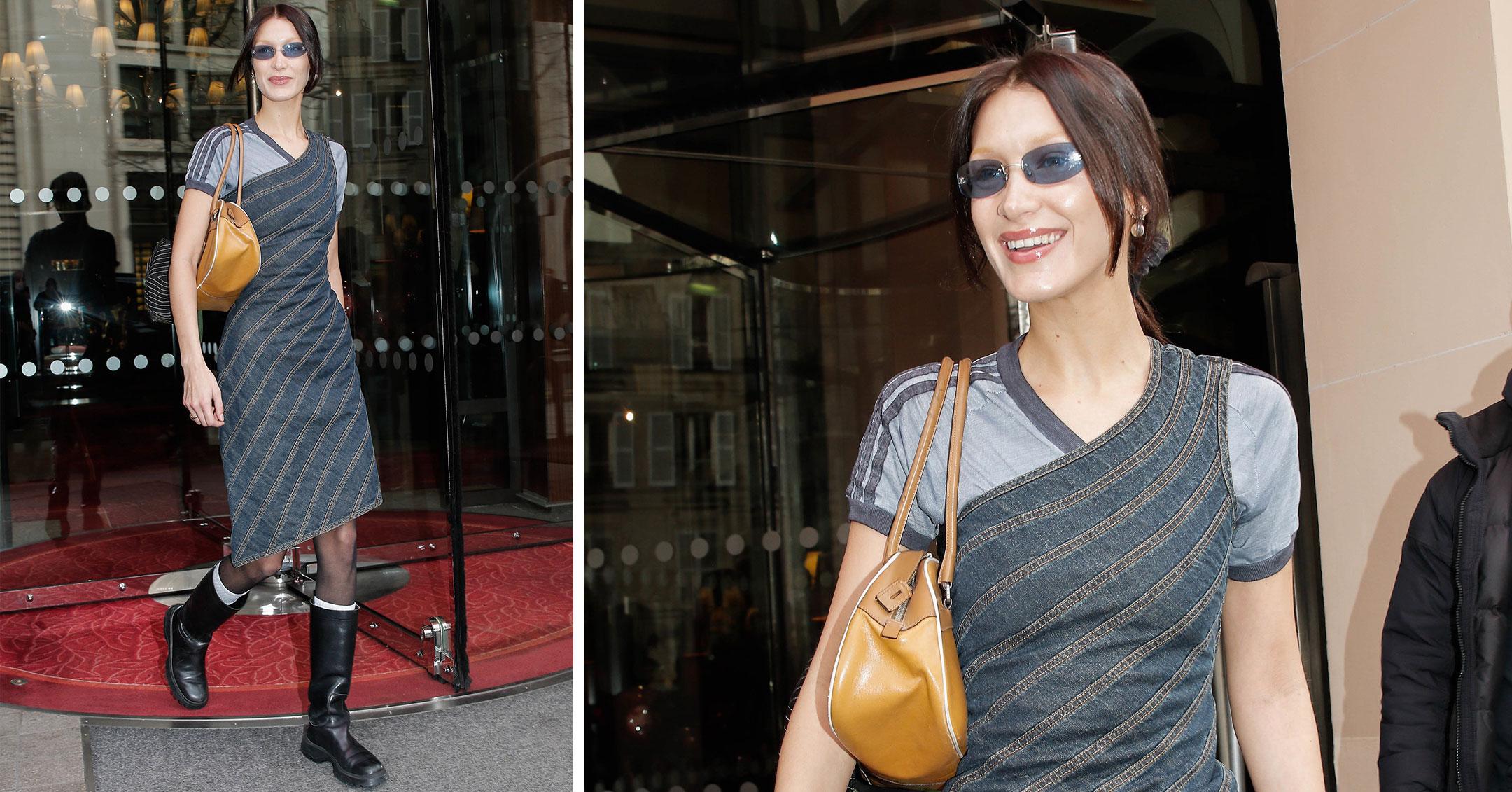 Bella Hadid Embraces The Y2K Trend While Out On The Town During Paris Fashion Week — Pics!
Model Bella Hadid has been working nonstop during Paris Fashion Week — but despite the heavy workload, she appeared to be in good spirits when she was seen in the scenic city on March 2.
Unsurprisingly, the star's off-duty look was anything but basic, especially since she was sporting a pair of blue-tinted sunglasses!
See photos from Hadid's outing below.
Article continues below advertisement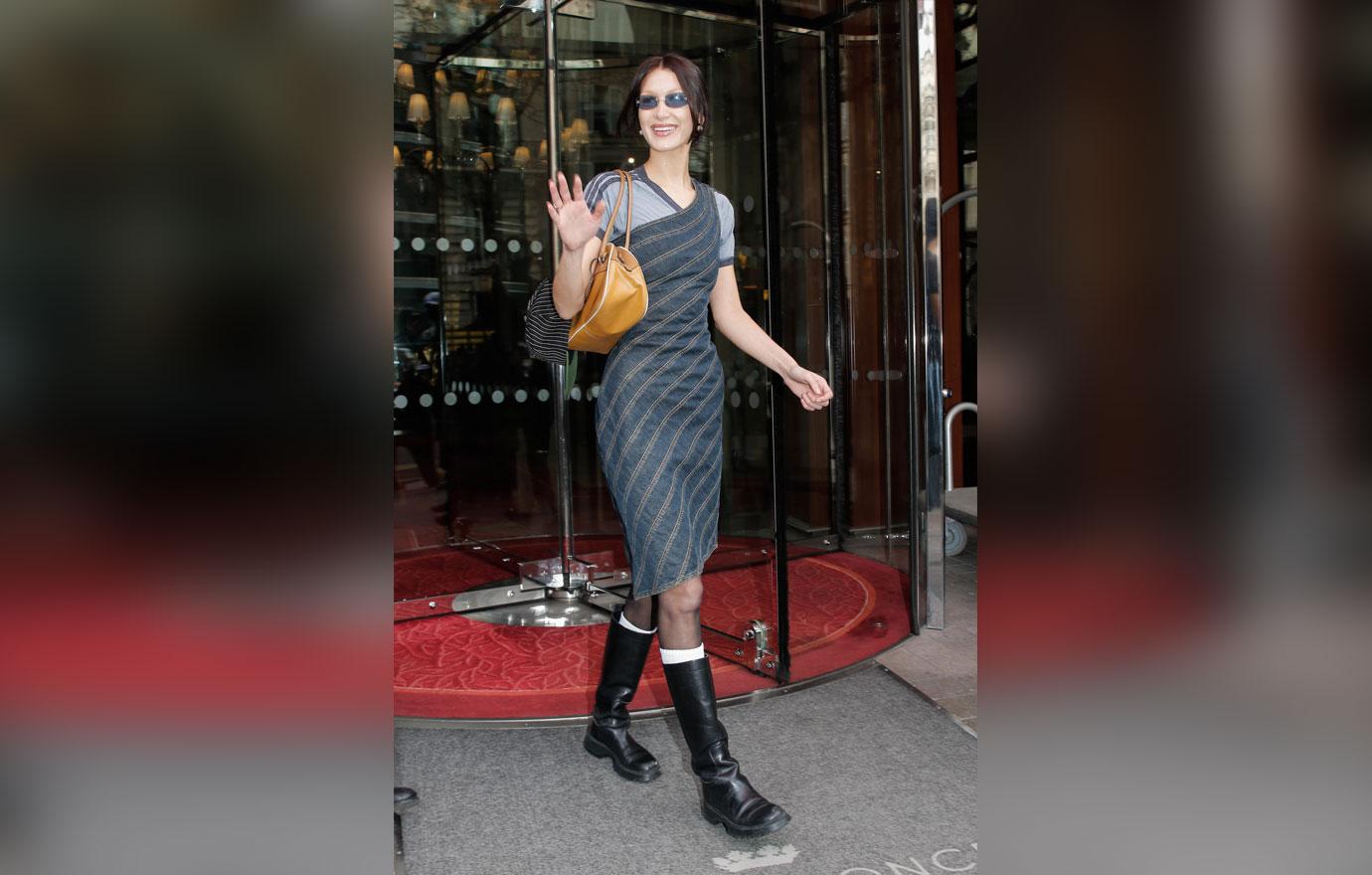 The equestrian was greeted by fans as soon as she stepped out of her hotel. The Victoria's Secret star wore a one-shoulder denim dress on top of a tee in addition to matching sunglasses, black boots, high white socks and a pair of sheer black tights.
She stashed her stuff in a tan shoulder bag, which had a baseball cap clipped onto it.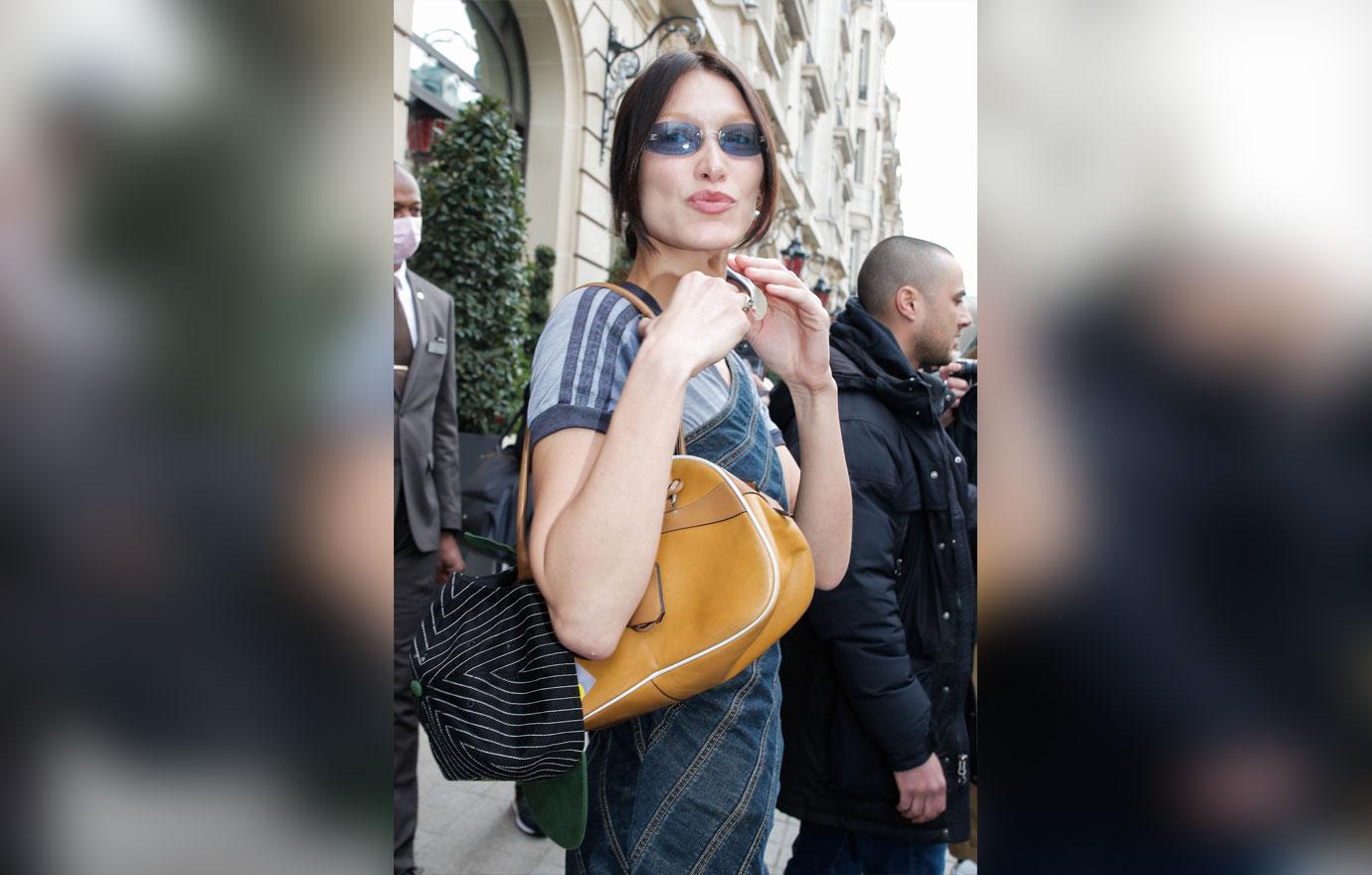 The brunette beauty has hit the runway for a multitude of shows the past several days, including ones for Versace, Max Mara and Moschino. One of the more special events for Hadid was walking for Off White, as the collection she showcased was designed by late designer Virgil Abloh, one of her dear friends.
"In 7 years I have never opened/closed an off white show without Virgil by my side, saying 'Do whatever you want to do. The tone of the show will be based on it,'" she revealed via Instagram. "As if me walking was anything comparable to his brilliant mind and show. As if my walk would really 'base' anything when his clothes were the reason we all got brought to life."
Article continues below advertisement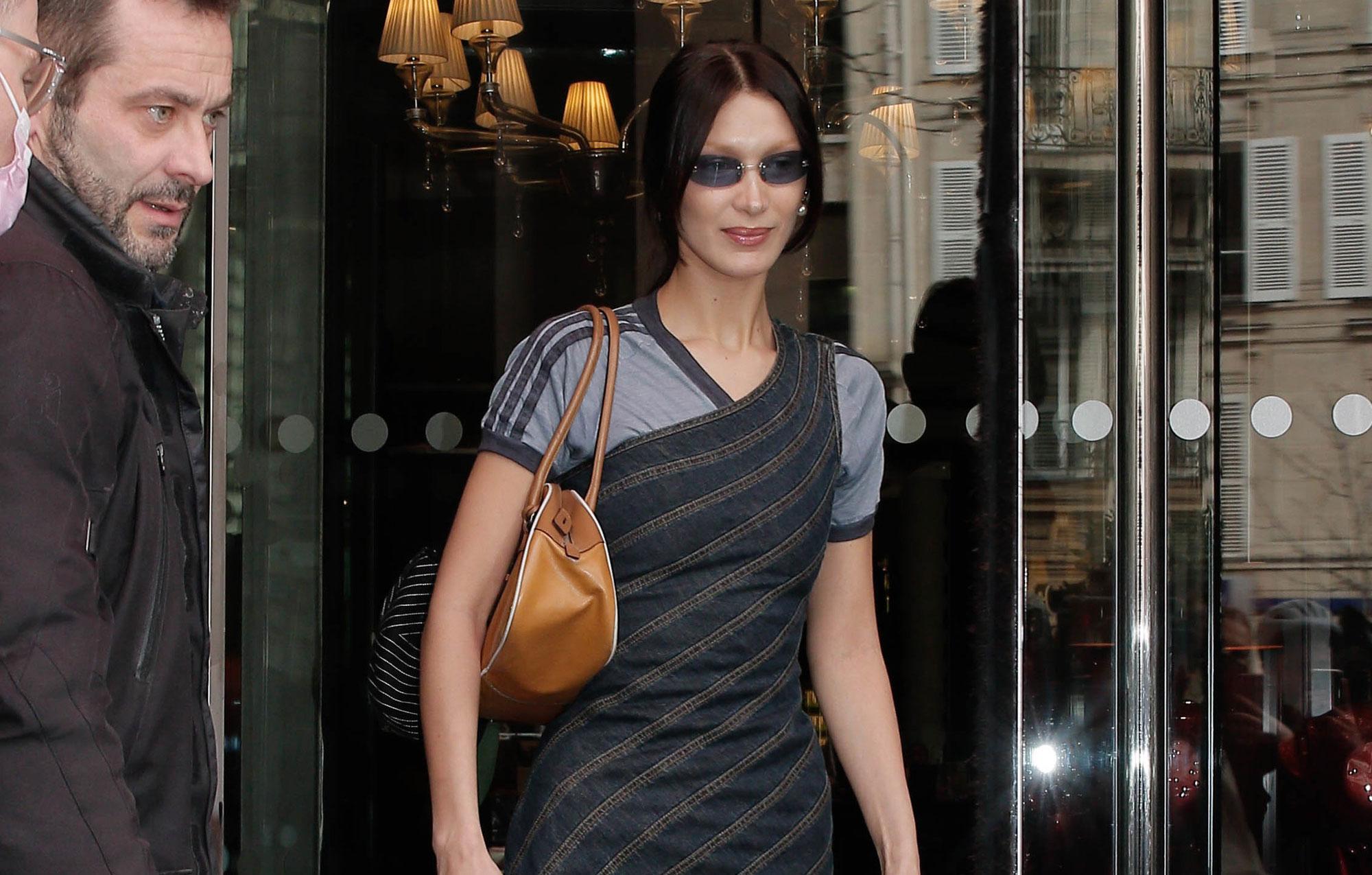 "The pressure of his words were overwhelming but in a good way. He made me feel like I could really do this s**t. And I wanted to really do this s**t to make him proud," she continued in her social media tribute. "The V smile when any one of us would come off the runway was just pure bliss. He never got cranky, nervous, overwhelmed, mean, nothing. We would just do a little arm pinch to arm pinch, our secret handshake and he would send me out. I'd ask him who he'd want me to be each show. At the end he'd just want me to be me [though]. Dabbed up. Hit a quick joke. Send me out. Every. Time."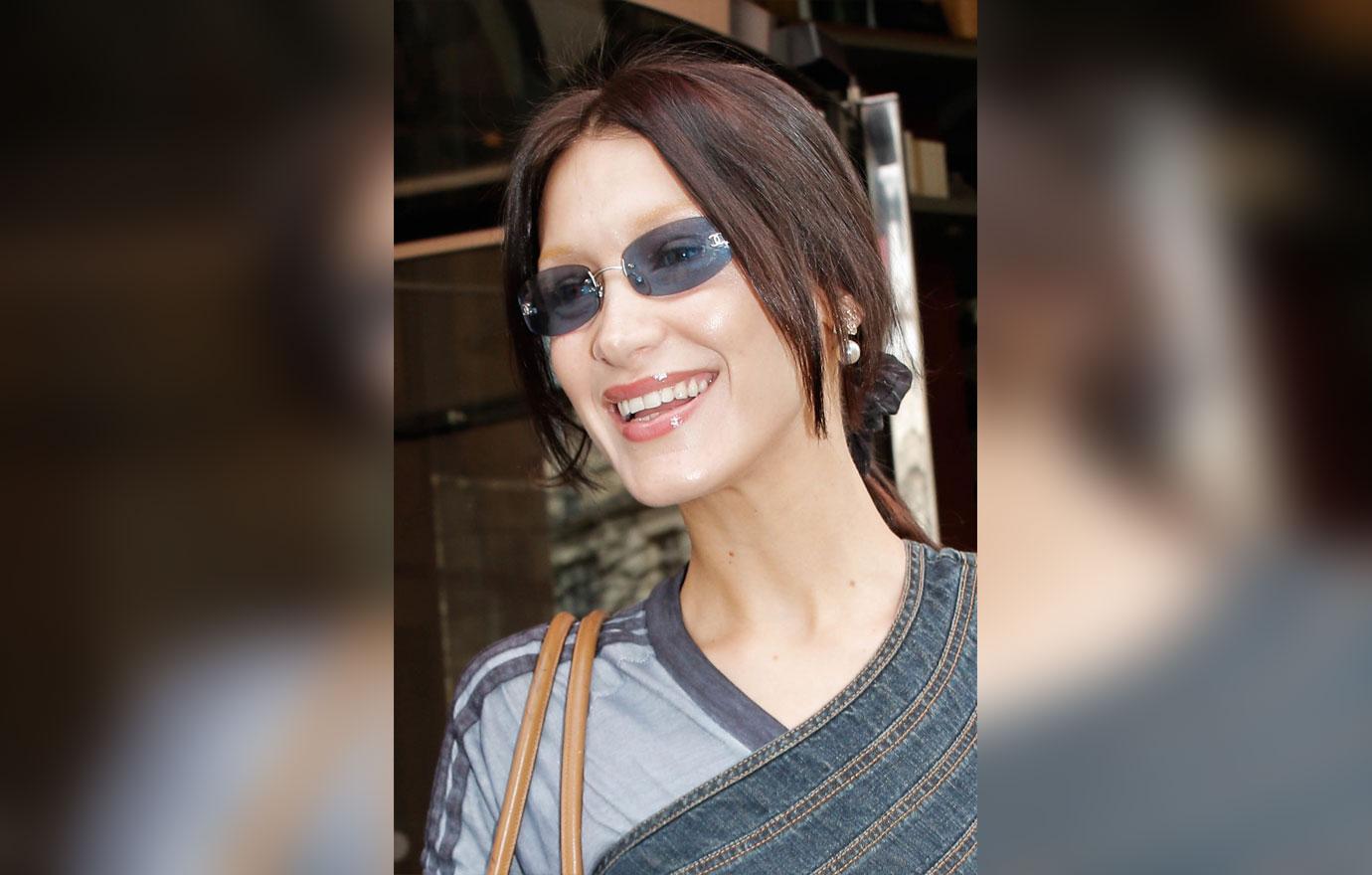 In another Instagram post, the catwalk queen, sister Gigi and designer Donatella Versace posed in front of their billboard. She captioned the rooftop shot, "family."