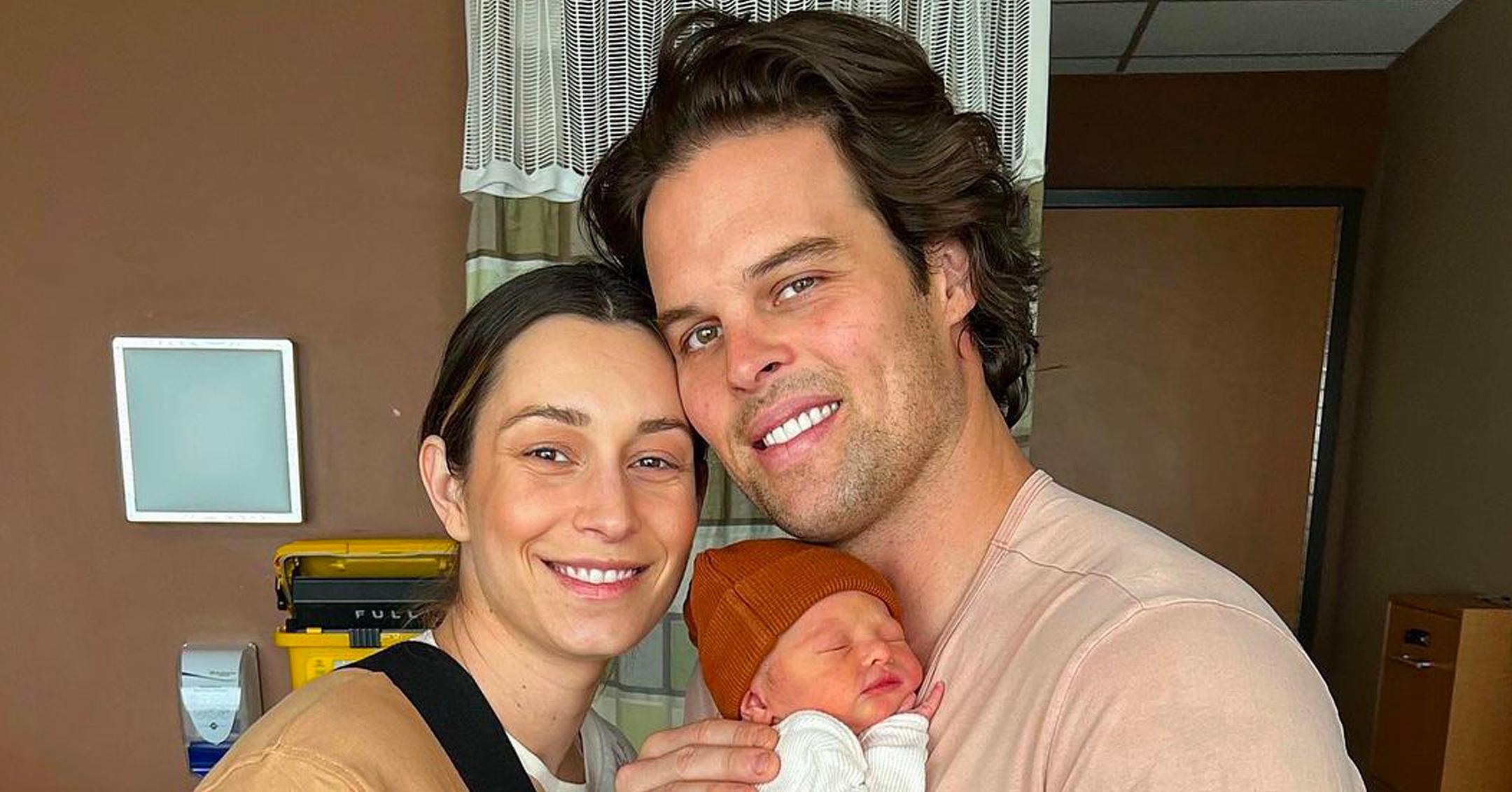 Astrid Loch, Kevin Wendt & Their 1-Month-Old Son Have COVID-19: 'It's Not Taking It Easy On Us'
Bachelor in Paradise alum Kevin Wendt revealed he's tested positive for COVID-19, as has fiancée Astrid Loch and their 1-month-old son, August.
The reality star, who said the virus "is not taking it easy on any of us," shared the upsetting news in an Instagram post that showed Loch and their baby in a hospital bed.
Article continues below advertisement
"Astrid had a terrible flu followed by Auggy getting a fever, which after being tested is covid as well," he explained. "August was admitted to the hospital and seeing him sick and in pain at 4 weeks old breaks our hearts."
Article continues below advertisement
"I got very sick yesterday and today is my worst yet, so I couldn't go in the hospital, not even to bring Astrid dinner, and because of the new variant and the unknown around transmission, I've been staying clear of my little man until my symptoms are gone," the fireman continued. "We are in isolation until after Christmas."
Wendt called his wife "such a champ" as "she snapped into mama bear mode and never skipped a beat" when their baby tested positive.
"While very sick she did everything and more a great mother does," he declared.
Article continues below advertisement
The Canada native ended his post by noting that the "tough week has "reassured" him of two things: their son "is a strong boy" and his wife "was born to be a mom."
"Thanks hun, for being the mother I knew you would be, already," he said, explaining that the entire Instagram was an "appreciation post for the best mother and teammate there is."
Article continues below advertisement
Bachelor Nation sent plenty of well-wishes their way.
"Sending you 3 the biggest virtual hug!! Get well soon," commented Chelsea Vaughn, while Brendan Quinn wrote, "Get better soon."
The new dad didn't reveal whether he and Loch had been vaccinated.
The pair welcomed their bundle of joy on November 20 after undergoing the IVF process for two years.
"@astridloch made my dreams come true," he gushed when debuting August's first photos. "She is my absolute hero."
The couple, who met on BiP in 2018, have postponed their wedding plans due to the pandemic.