Exclusive: Aisha Rawji Created An E-Commerce Site & In-Store Experience Called KYNAH To Showcase Authentic Indian Bridal & Eveningwear Designs
Aisha Rawji always knew she had a passion for fashion, as her mother had been in the industry for years. When she was figuring out her next move, she decided to create KYNAH, "an e-commerce site and in-store experience for South Asian clothing," the entrepreneur exclusively tells Morning Honey.
Article continues below advertisement
"KYNAH was born out of the realization that there were so many amazing Indian clothing brands in India, but none that had combined catered to the South Asian women outside of India," she explains of the concept. "We don't have as many traditional events to attend, so our purchasing habits are different – we look for timeless, high quality, and affordable pieces that we can keep for years."
She continues, "The idea for the bridal store was born when I visited a traditional bridal gown store in Los Angeles for my sister. She got a chance to have this amazing experience – with champagne, her favorite music playing, and so many gorgeous gowns to try on. I realized that South Asian women who don't choose to wear a white gown (which traditionally we often do not), are jaded by this amazing experience in the USA. It gives us an opportunity to celebrate our wedding in the most special way."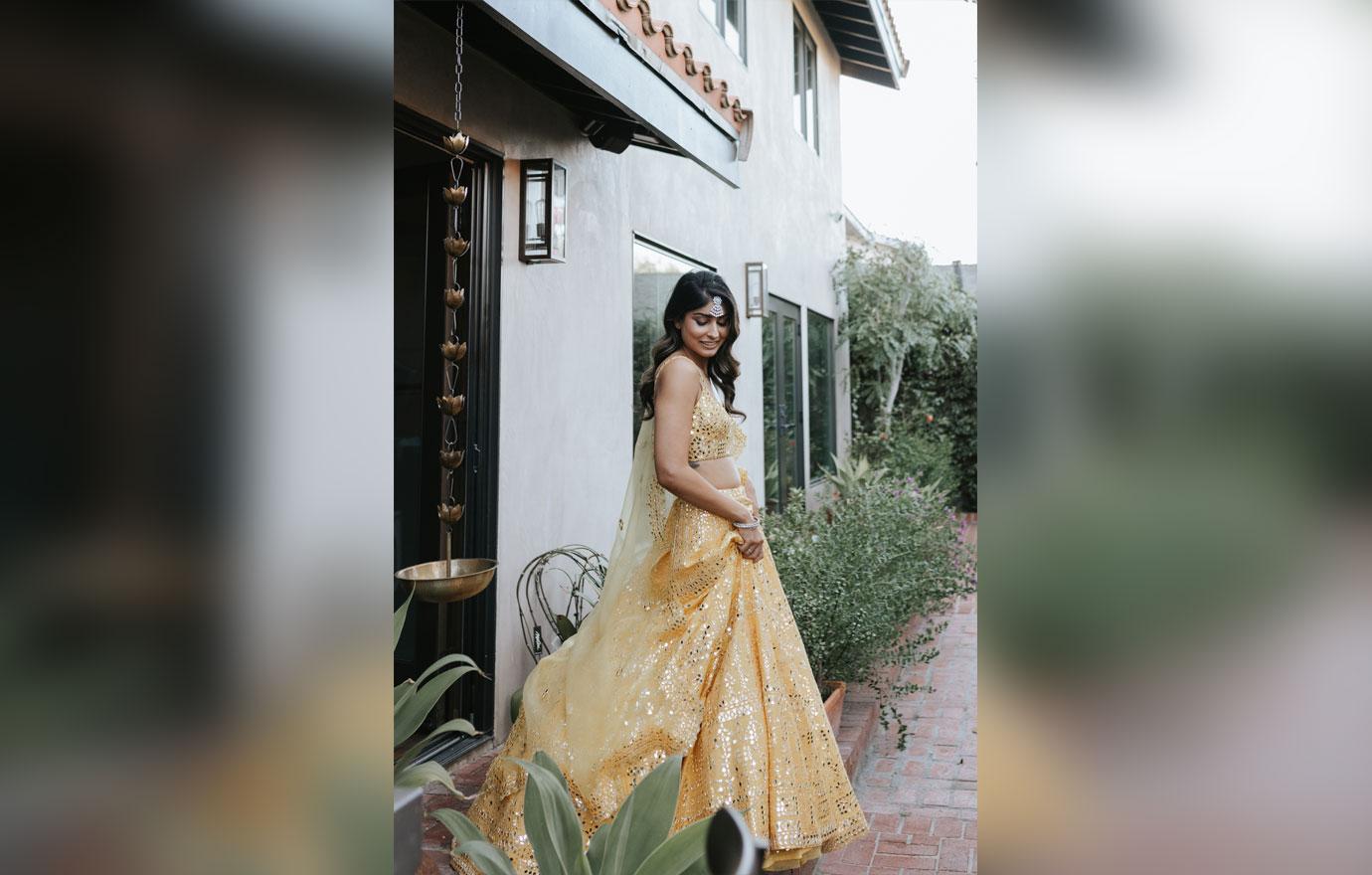 Now, the brunette beauty is proud that she has "disrupted an age-old billion dollar wedding industry by catering to both brides and guests online and in-store," she says. "KYNAH retails some of the most well-known brands from Papa Don't Preach, to Seema Gujral and House of Masaba."
As for how Rawji determined which designer is a good fit, she says the first step is to "make sure their quality is good. This is extremely important to us as we pride ourselves on pieces that will last for years to come. We then look at if our customers will like the piece and if the price point makes sense. We also pride ourselves on being a curated boutique – doing the parsing work for our customers to pick the right pieces from the right designers for them."
Article continues below advertisement
Though starting a business isn't always easy, Rawji wouldn't have it any other way.
"It's been incredible. We have seen 700 percent growth from 2020 to 2021 and are now known internationally. It is beyond what I could have ever dreamt up," she gushes. "Disrupting an industry is difficult, but disrupting one that is culturally based is a little bit more difficult. Since most have never shopped the KYNAH way, we've had to teach a lot of our customers on our way of business. This includes no discounts, or the intricacies of made-to-order clothing."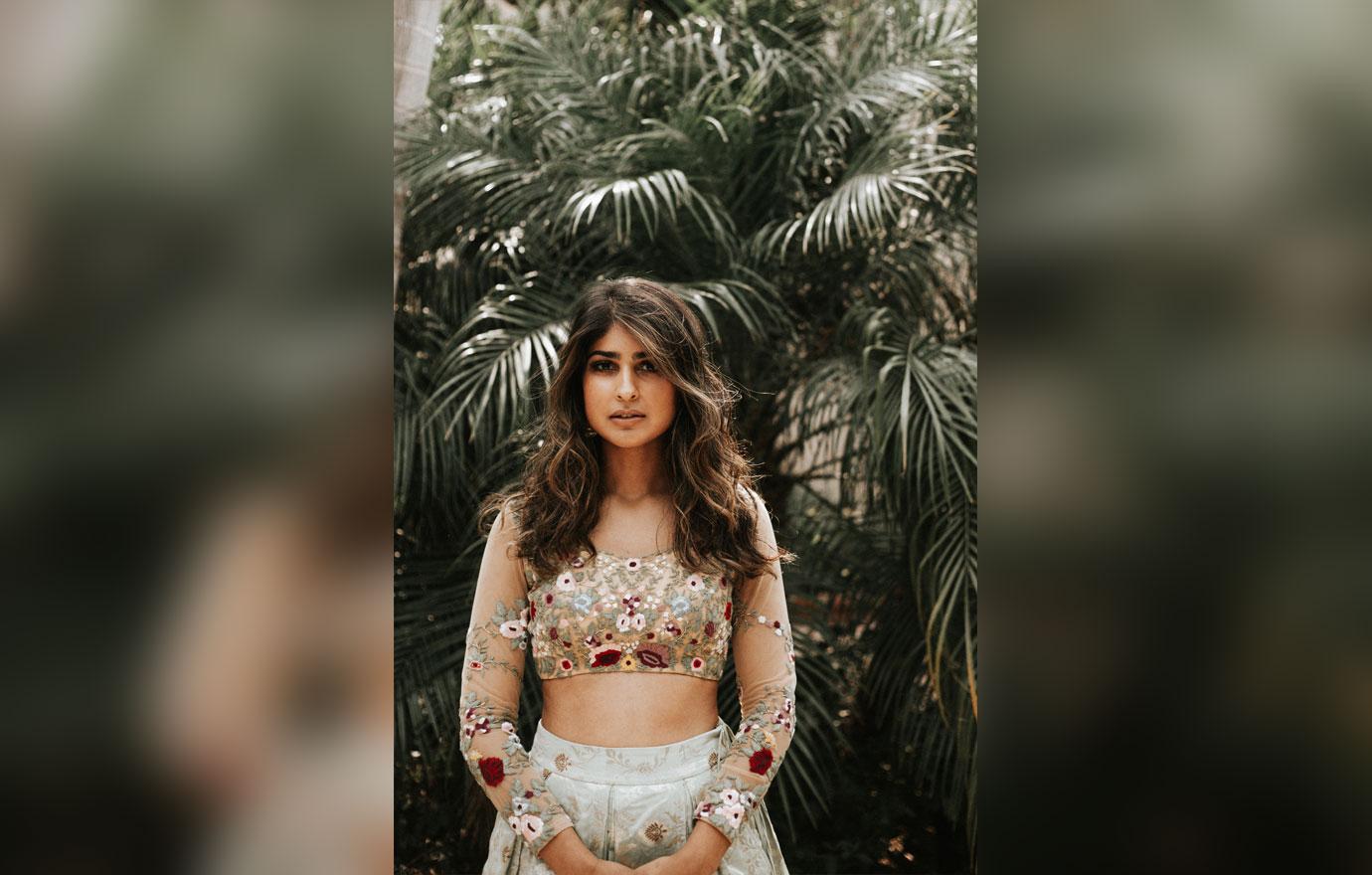 Originally, Rawji intended to "have [her] own label/brand" and wasn't even looking to go into the bridal industry. But during the pandemic, that's when everything changed.
"I pivoted the company to start selling masks, which kept it alive (which of course, none of us saw coming). After that, I decided to dabble in the bridal side of things as I noticed I was getting a lot of interest in my items since couples were having micro weddings where they didn't need the super heavy items," she says. "We also started retailing other brands, which created a perfect storm. The store was also supposed to only be a one-month pop-up, which we are now doing construction to turn permanent. You really never know what will happen."
Article continues below advertisement
Though Rawji has become successful in her 20s, she isn't stopping anytime soon.
"I'm hoping to really grow the business by opening stores around the world. I'd also really love to grow my second brand Kiska Studios, as I think we have an opportunity to put South Asian designers on the map," she states. "We are opening a store in Santa Monica in May 2022! We're excited to offer a space where brides and customers can try these pieces in store, we can answer any questions and guide them through the KYNAH process."
Lastly, she hopes to make a mark in the fashion world. "I hope to inspire confidence and pride. Confidence in themselves, their bodies, their ability to use fashion to express themselves. Pride in their culture – to not be ashamed and wear it proudly and loudly," she declares.