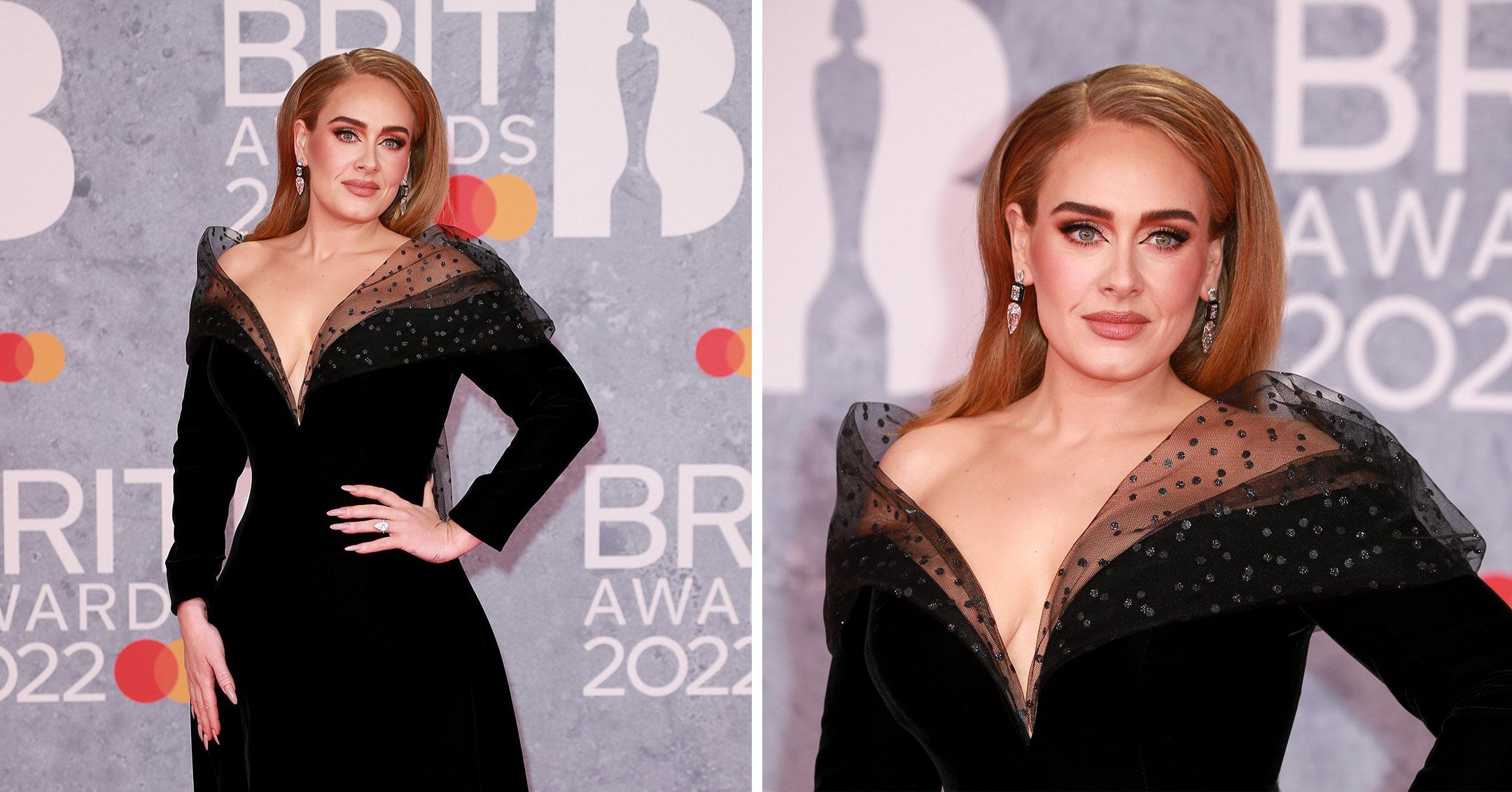 Adele Dons A Diamond Ring & A Glamorous Off-The-Shoulder Gown At The 2022 Brit Awards — See Pics!
Well hello, Adele!
On February 8, the singer graced the red carpet at the 2022 Brit Awards in a gorgeous designer gown. The mom-of-one didn't leave the London show empty-handed, taking home Album of the Year and three other accolades.
Article continues below advertisement
She also made headlines because of the gigantic diamond ring sitting on that finger — though she's yet to comment on the speculation that she may be engaged to beau Rich Paul.
Scroll down to see her glam outfit and the piece of jewelry that has everyone talking!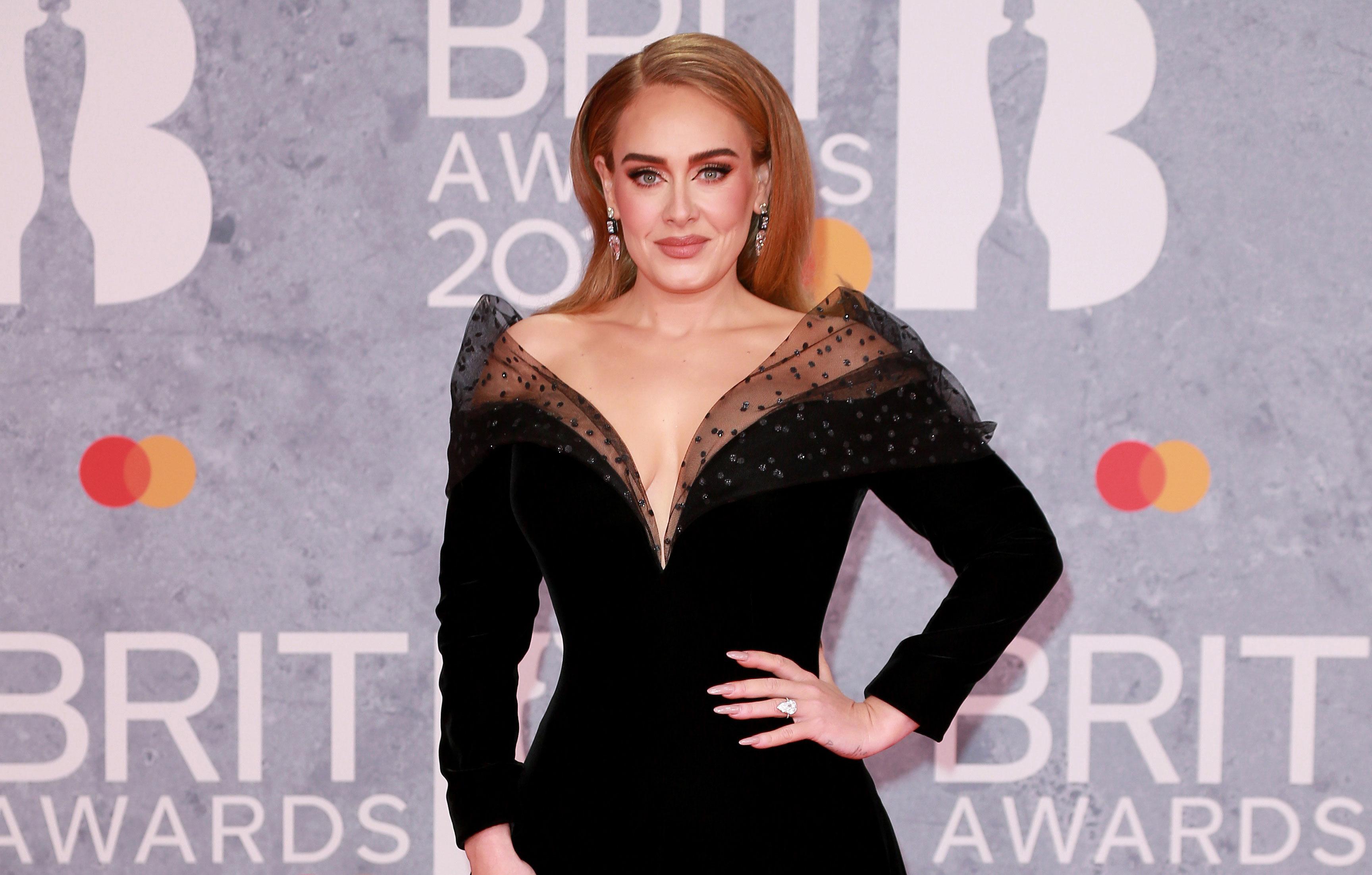 A British beauty! The "Rolling in the Deep" crooner wowed in a black long-sleeved Giorgio Armani Privé gown that was made from silk and velvet. It also featured a low-cut neckline adorned with tulle.
Aside from her diamond ring, she also wore a gorgeous pair of drop earrings and rocked her signature thick eyeliner.
Article continues below advertisement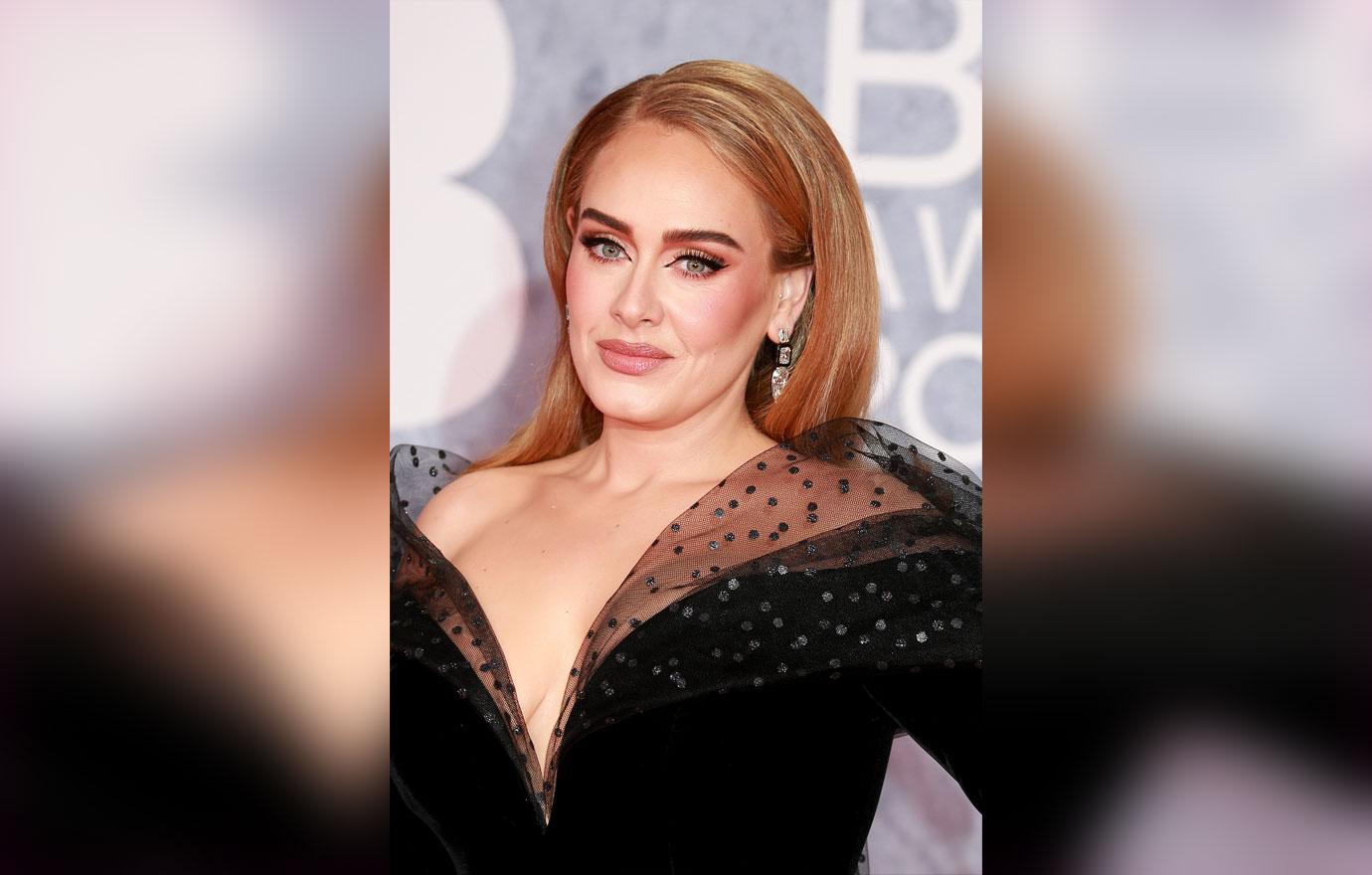 The superstar performed her tune "I Drink Wine" at the show and appeared on stage a few more times to accept her trophies. While accepting Album of the Year, she gave a shout-out to her 9-year-old son, Angelo, and her ex-husband, Simon Konecki.
"I'd like to dedicate this award to my son. And to Simon, to his dad. This album was all of our journey, not just mine and I'm very proud of myself for sticking to my guns and putting out an album that was about something so personal to me," she expressed. "Because not many people do stuff like that anymore. And my son has been so gracious, so gracious and kind and patient with me over the last couple of years and it's for him."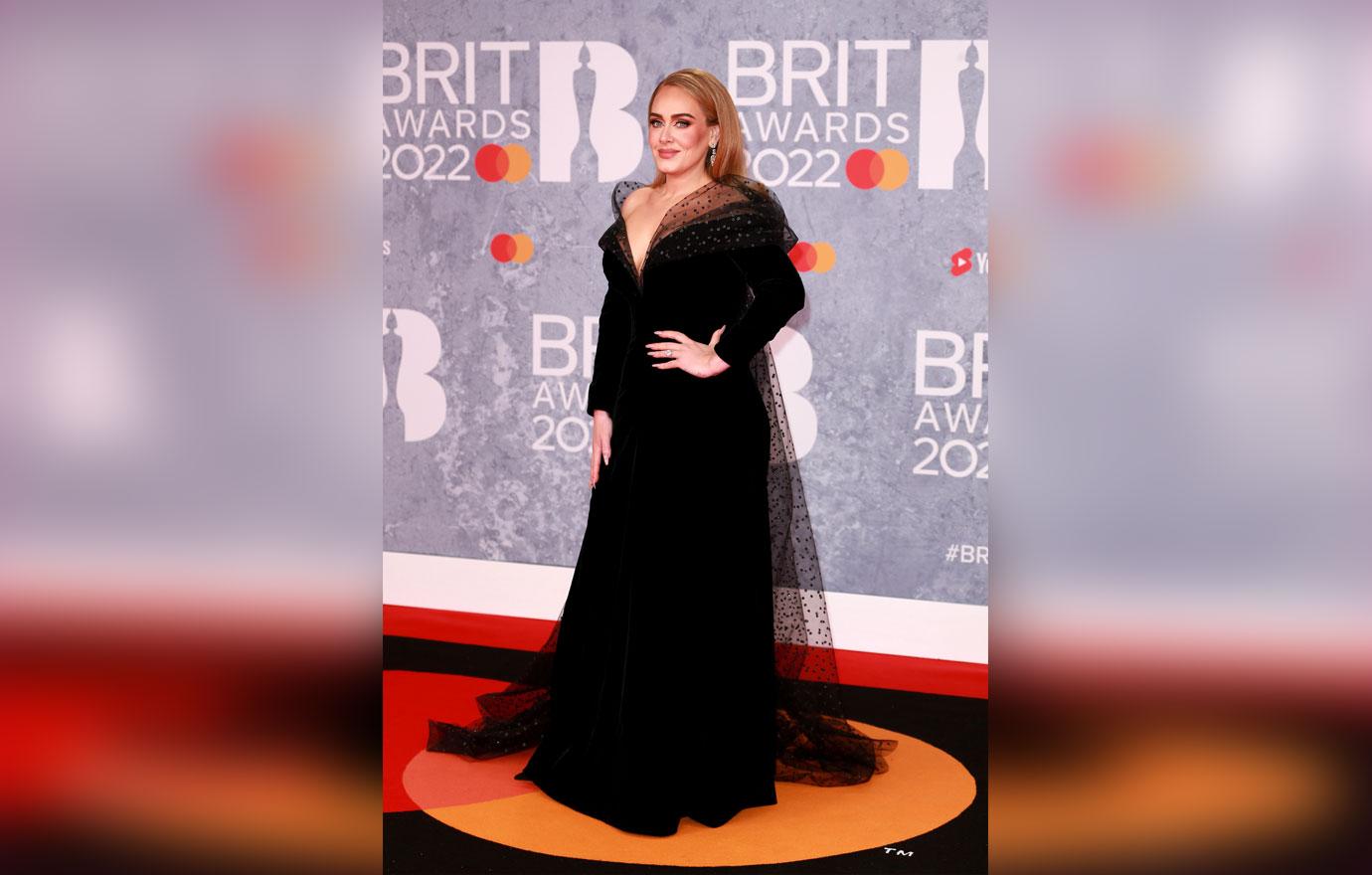 The red-headed beauty had a more playful speech when accepting Song of the Year for "Easy on Me."
"I didn't realize there were that many songs nominated for song of the year! I can't believe a piano ballad went up against that many bangers," she said. "Thank you so much, it's always a pleasure to be here. I always love coming home, and the Brits is such a big part of my career from way back when, when I was a little fetus."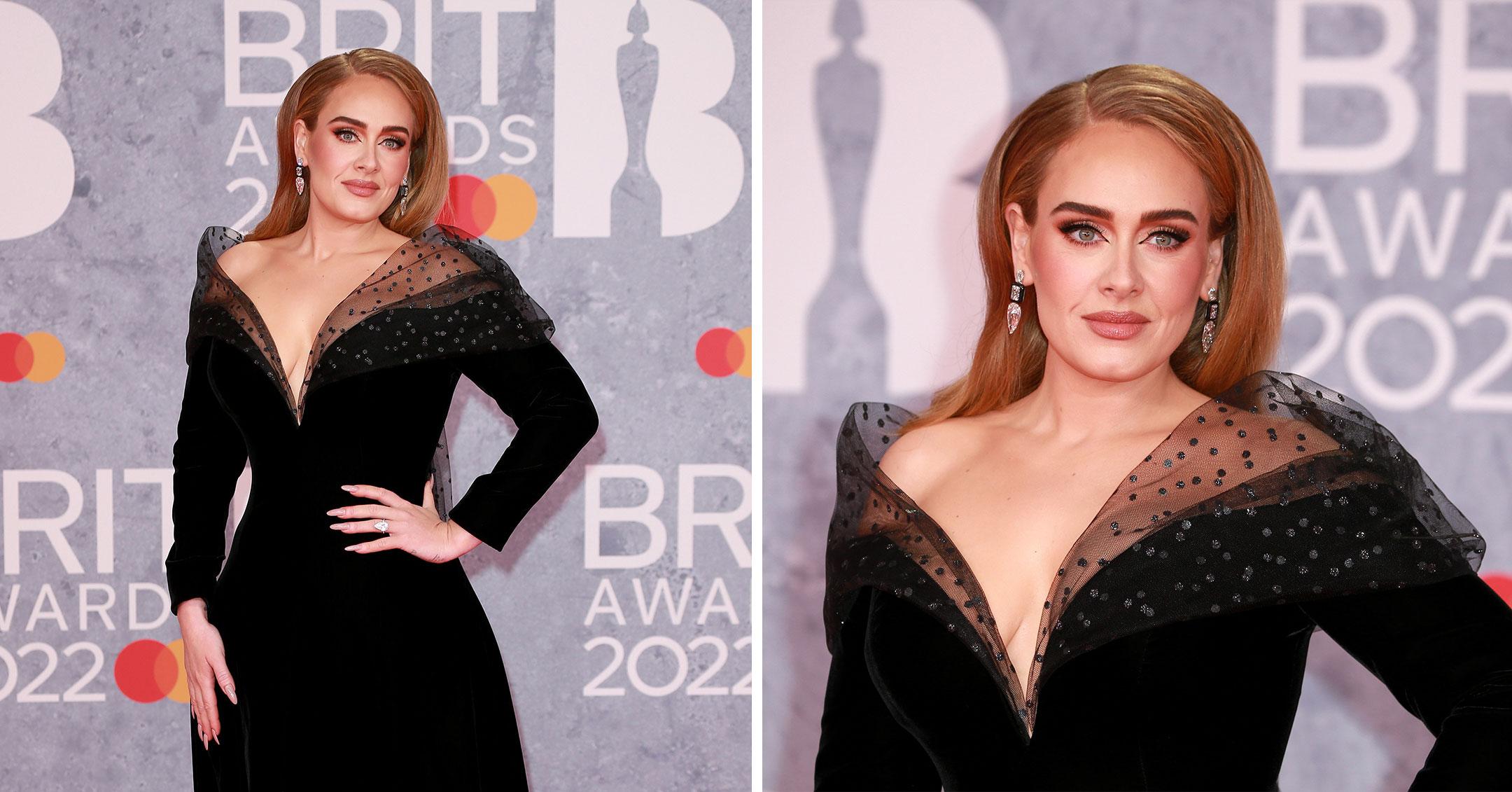 Though she was surely invited to countless after parties, Adele revealed that once the show wraps up, "I'm going straight back to my flat, [and I'm] just gonna get McDonald's."