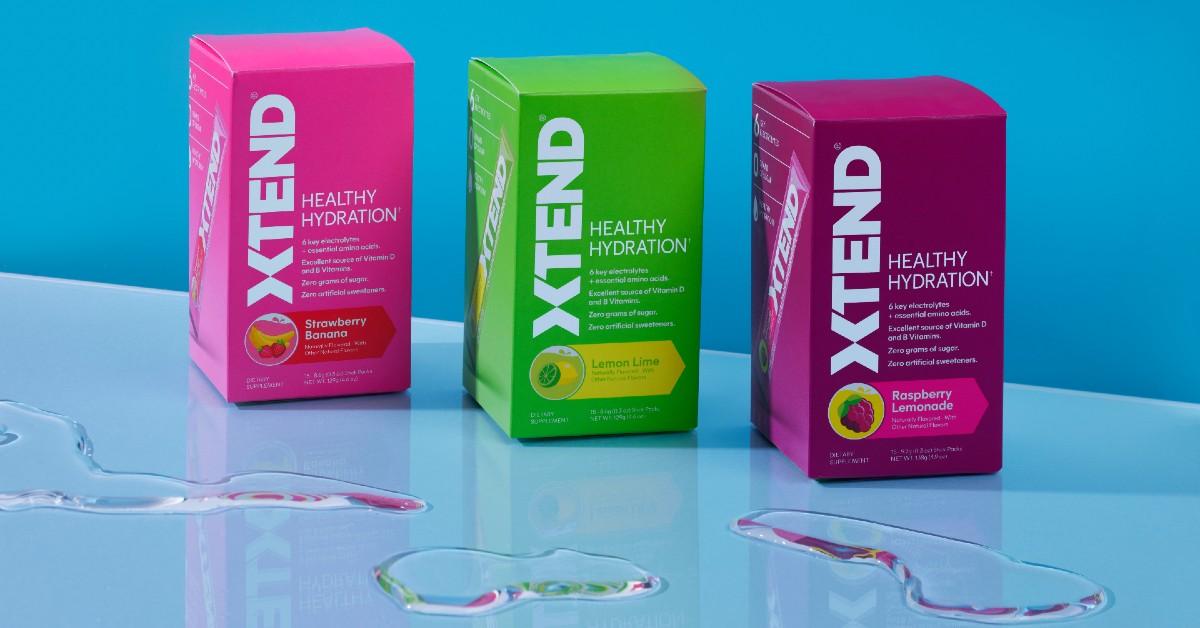 XTEND, The World's No. 1 BCAA Brand, Launches New Electrolyte Drink Mix Packet With Zero Sugar
If you're craving something that will give you a much-needed hydration boost, look no further! XTEND, the world's #1 BCAA (branched-chain amino acids) brand, launched XTEND Healthy Hydration, on Tuesday, October 25, a new "better-for-you" electrolyte drink mix packet with zero sugar!
The new product delivers six key electrolytes using efficient amino acid transport for ultimate hydration into your body and comes in three amazing flavors: Lemon Lime, Strawberry Banana and Raspberry Lemonade.
Article continues below advertisement
Whether you're going to the gym or working out at home, the XTEND Healthy Hydration sticks just need to be added to water before drinking.
XTEND Healthy Hydration includes six key electrolytes, is an excellent source of D & B Vitamins, and includes the Clinically Studied BetaPower® Betaine, an osmolyte which helps to regulate cellular water balance. Additionally, XTEND Healthy Hydration includes a proprietary blend of amino acids to facilitate active sodium transport enhancing the hydration process," Nathan Kleinman, SVP of Strategic Product Initiatives at Nutrabolt, said in a statement.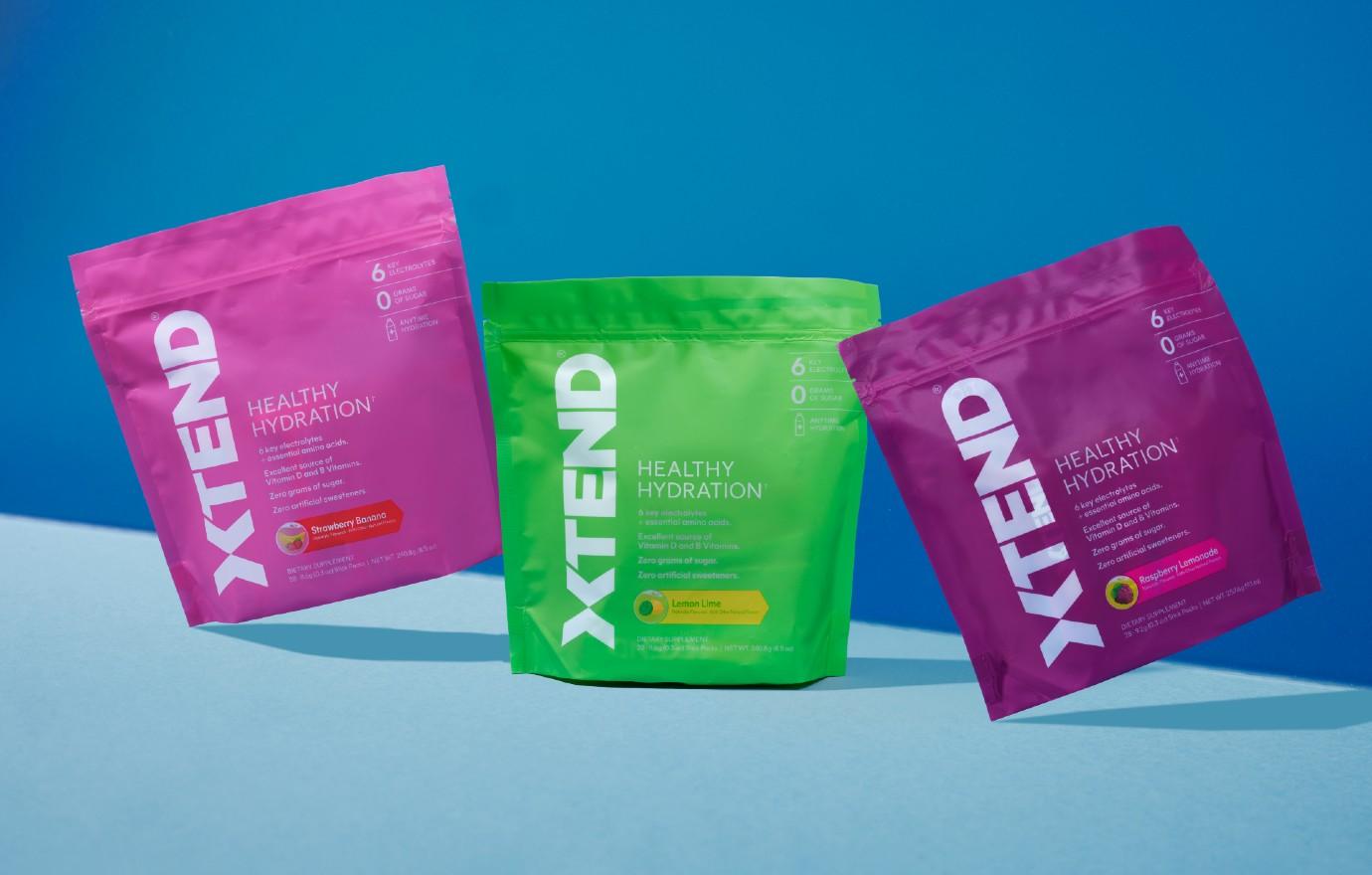 Article continues below advertisement
"XTEND Healthy Hydration allows consumers a better-for-you hydration solution that is zero sugar and contains zero artificial flavors, dyes, or sweeteners," he continued. "We felt that there was a need for a true better-for-you Hydration solution. Most hydration products have one or more short comings, such as excessive or unnecessary sugar."
As for why this is different than other products, Kleinman stated, "XTEND Healthy Hydration takes a multi-faceted approach to enhance hydration, resulting in faster absorption and electrolyte delivery, without the sugar."
Article continues below advertisement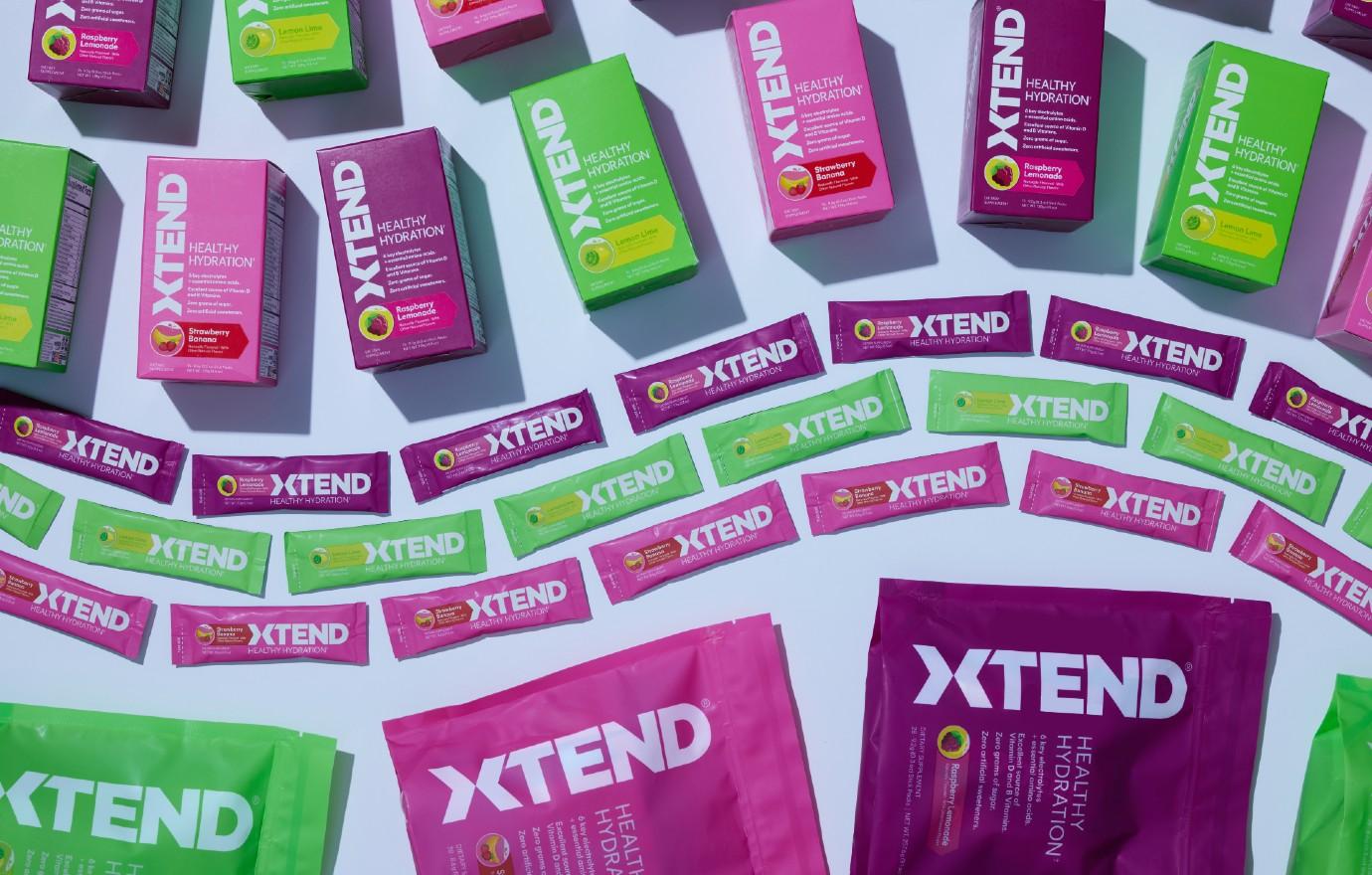 "We are thrilled to offer superior and healthier hydration for the on-the-go active lifestyle consumer with XTEND® Healthy Hydration™," John Herman, President of Sales and Marketing at Nutrabolt, added. "As the leading BCAA brand in the United States, XTEND® has supported athletes in their recovery for over ten years, and we believe this new product will deliver next-level hydration when consumers need it most, whether in the gym or on-the-go."
What are you waiting for? Time to stock up now!
XTEND Healthy Hydration is available online at Cellucor.com/XTEND and on Amazon, as well as in-stores nationwide at Vitamin Shoppe.