Victoria Beckham Spices Things Up In A Purple Top & Red Patent Leather Pants: See Her Bright Outfit!
It wouldn't be Fashion Week without the presence of Victoria Beckham!
The mom-of-four wore a boldly colored ensemble when she took in the Saint Laurent Womenswear Fall/Winter show on March 1, and she had a very special guest by her side as she watched from the audience: 19-year-old son Romeo!
Keep scrolling to see the pair's dual outing.
Article continues below advertisement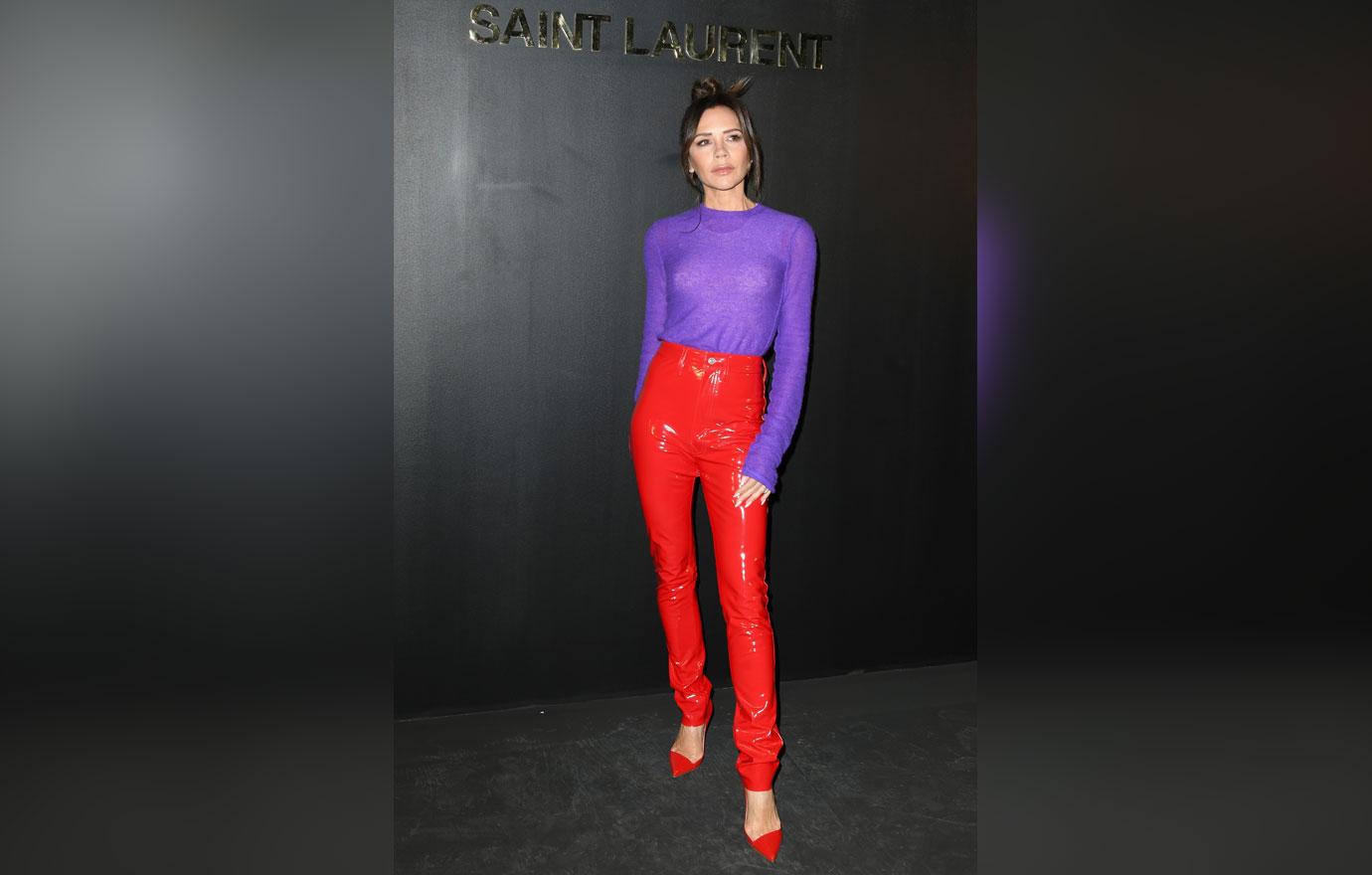 Bright on! The fashion designer stood out in a white tank under a purple top, red faux leather pants from her own label and red pointed-toe heels.
After the event, she praised everyone that was involved with putting the show together. "Last night @ysl reminded me of why I fell in love with fashion," she revealed on Instagram. "Congratulations @anthonyvaccarello you made me dream again."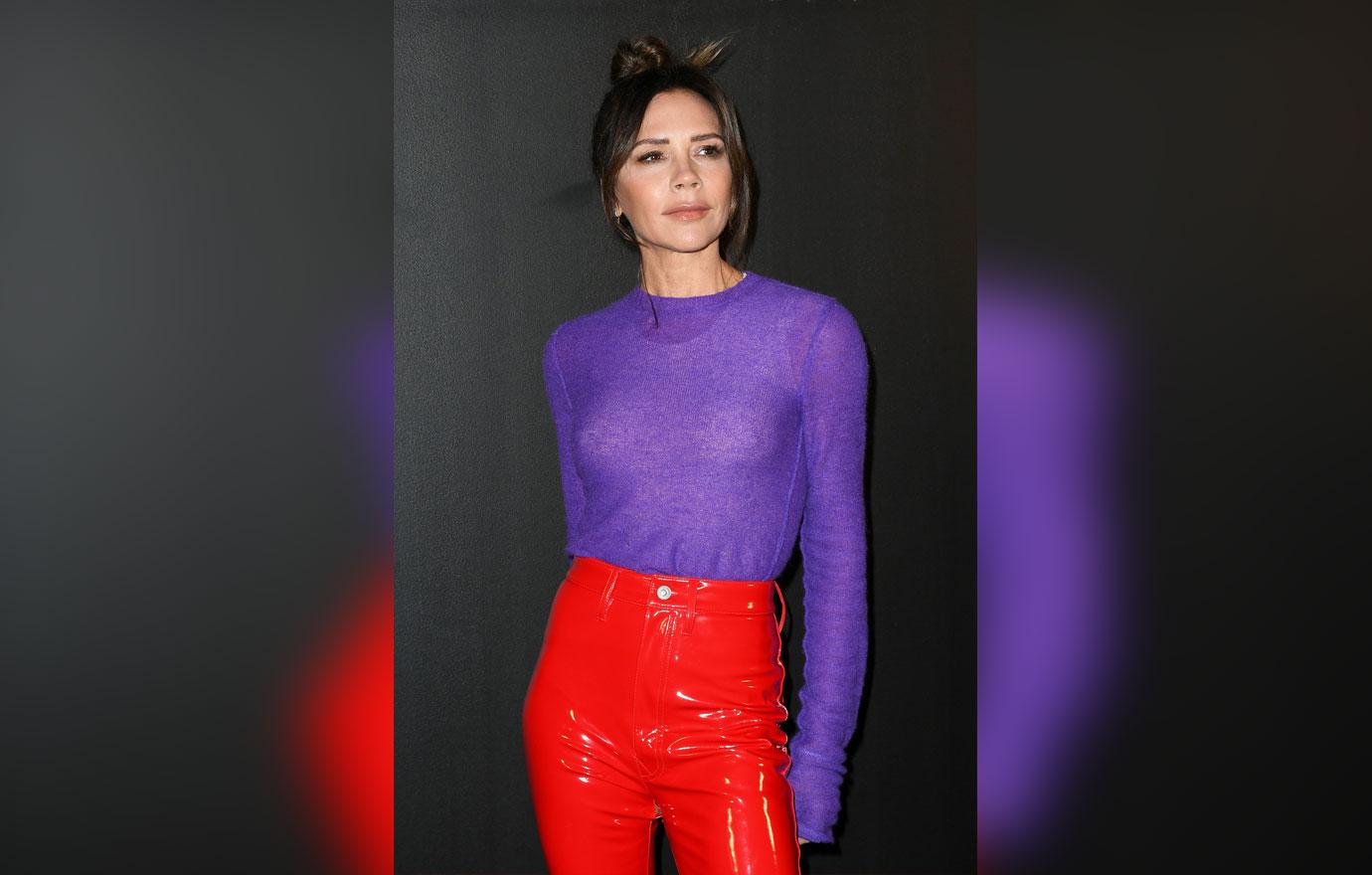 While the star used to wear mostly black, she decided to start embracing fun hues about five years ago. "I just thought black was great but now I really enjoy wearing color," she explained. "When I see pictures of myself in color it feels fresh and more useful. I'm in a great position because I can see pictures of myself and learn from what I see."
Even hubby David Beckham took notice of her wardrobe change. Back in 2017, the singer recalled, "A few months ago I was wearing blue trousers and a simple red jumper. David never really comments on pictures of me but he said, 'Those pictures look really great, it's great to see you in color.'"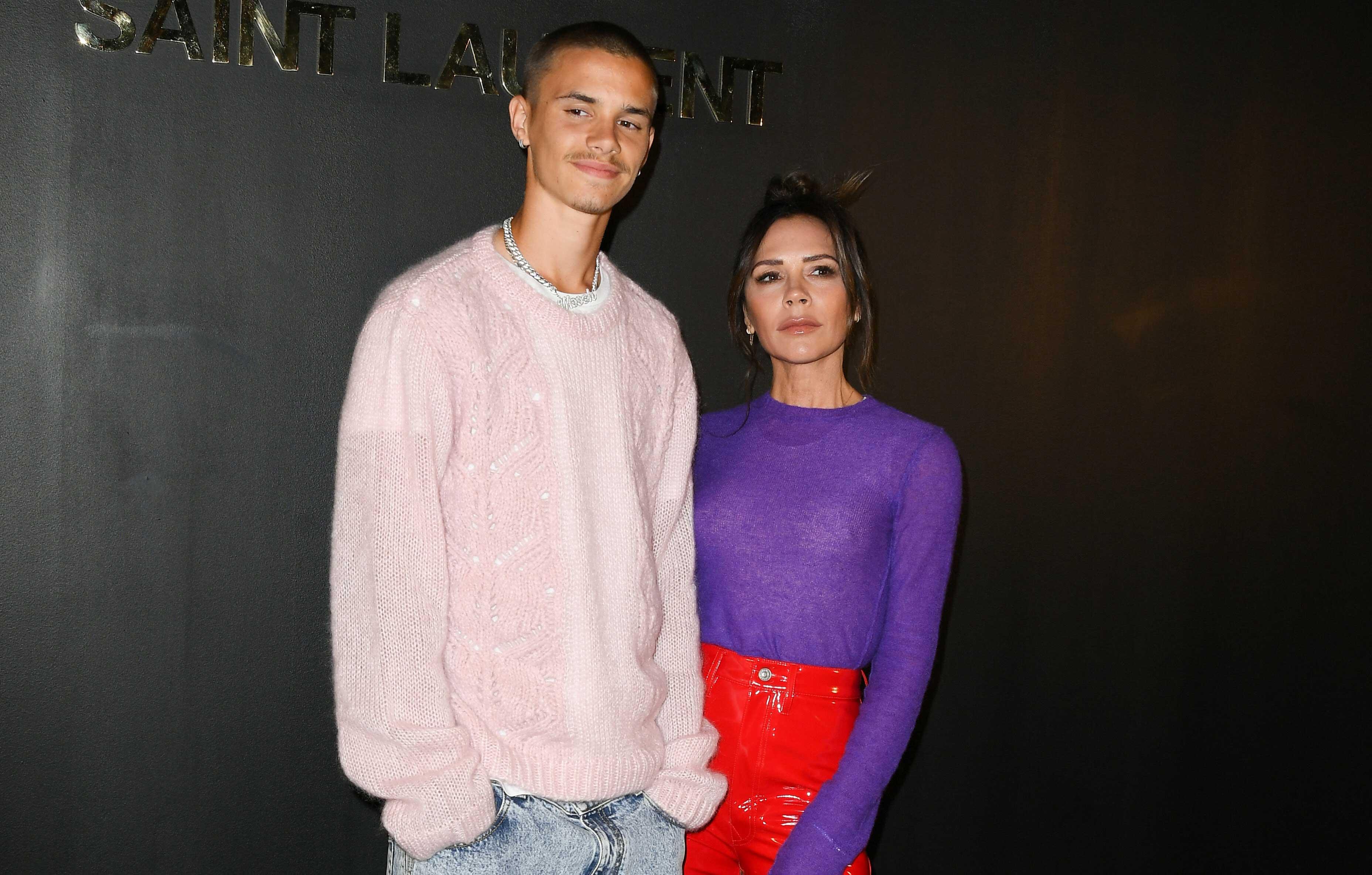 The Spice Girls alum's son towered over her, wearing a baby pink sweater, jeans and a silver chain necklace. "Amazing show," he declared.
It's not surprising that Romeo came out for the event, as he was one of the faces of YSL's fall/winter campaign last year.
"I feel really proud of our boys because they are turning out to be really good men. They work really hard and they're kind, and being kind is key," shared the matriarch. "With regards to the boys, they always have to have respect for themselves, for others, for girls. Our boys have always had the utmost respect for everyone. Thats a key message, they have always been like that."