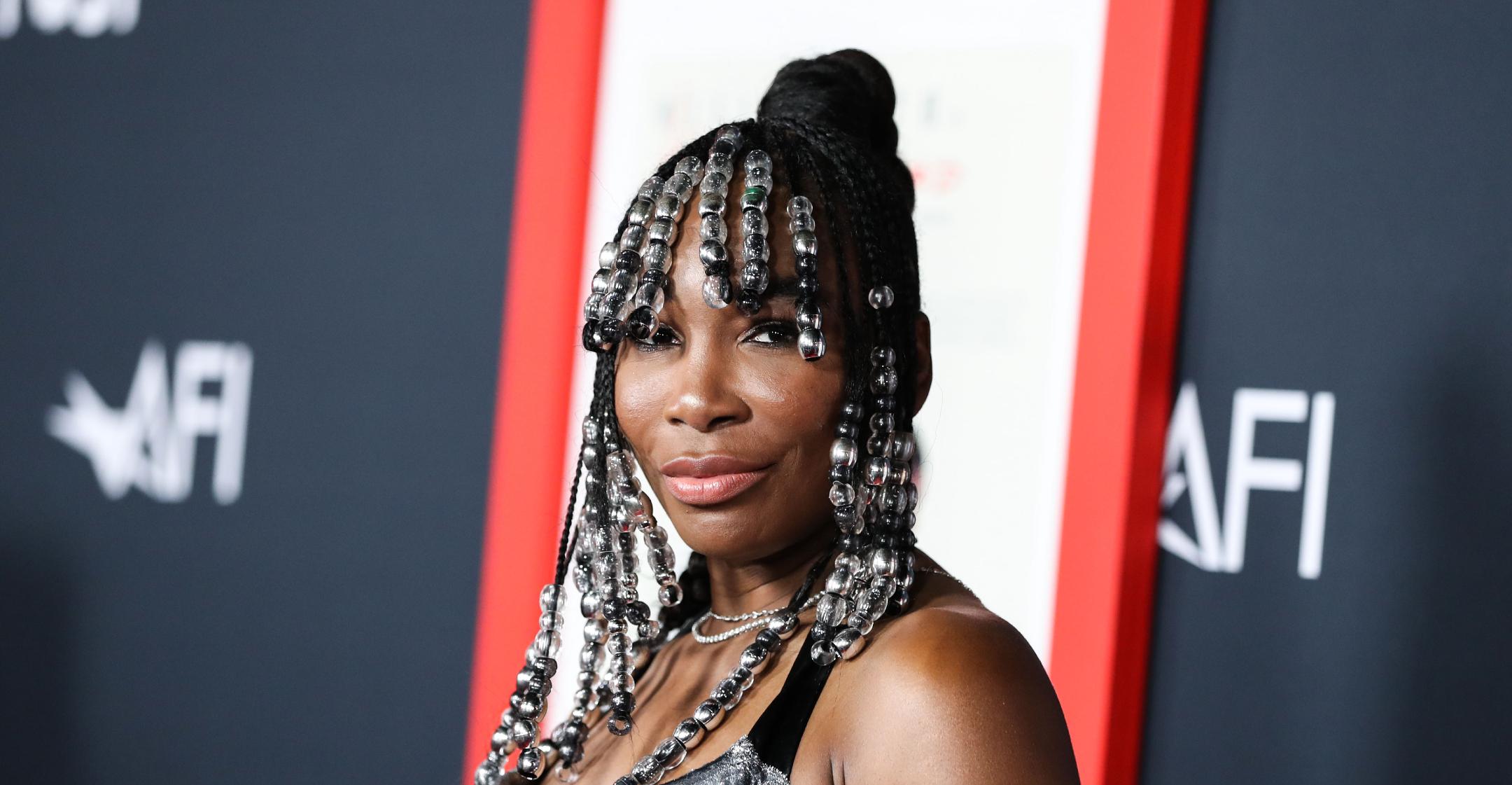 Venus Williams Joins Initiative To Give Away $2 Million In Free Therapy, Says Working On Her Mental Health Has Helped Her 'Succeed'
Superstar Venus Williams began excelling at tennis when she was just 7 years old, but her mom and dad also made sure that she was equally fit both mentally and emotionally.
Article continues below advertisement
"My parents were big proponents of mental health — not just self-care, but proactivity. It was about realizing that the world is a beautiful place, but it's also a challenging place, and that you have to prepare mentally to be able to handle the pressures," the athlete shared with the New York Post. "I was able to succeed in places where others [didn't] because I had that support from a young age."
Because of her positive experiences with therapy, Williams has teamed up with the Women's Tennis Association and online counseling platform BetterHelp to give away $2 million worth of free services.
Anyone can take advantage of the initiative, as the champion insisted that "there are no barriers. You just need a phone or a laptop and access to the internet."
Article continues below advertisement
"People are talking to each other about their therapists. And not just in person, on social media, too. I love that this next generation can have the opportunity to be proactive and take care of their mental health," she continued. "For me, mental health means being in a place where you have that peace of mind, that happiness, that sense of being free, of having the ability to dream big and go for it. Nothing can buy that. And nothing can replace it, either."
Article continues below advertisement
Despite her countless victories, the tennis ace has also suffered many heartbreaking losses, which did take a toll on her mental health. Some of her most brutal games are depicted in King Richard, the movie that gives insight into her childhood career alongside sister Serena.
In particular, Williams recalled feeling devastated when she couldn't defeat Arantxa Sanchez Vicario at Oakland's Bank of the West Classic tournament, which takes place toward the end of the flick.
"I just remember distinctly thinking, 'Gosh, I should have won that match. I shouldn't be going home.' And I knew I had to improve myself. I think that's what I took out of it," she noted. "Ot wasn't anything I ever said to anyone, but inside, I knew that I should have won. So I guess I was hard on myself at the time."