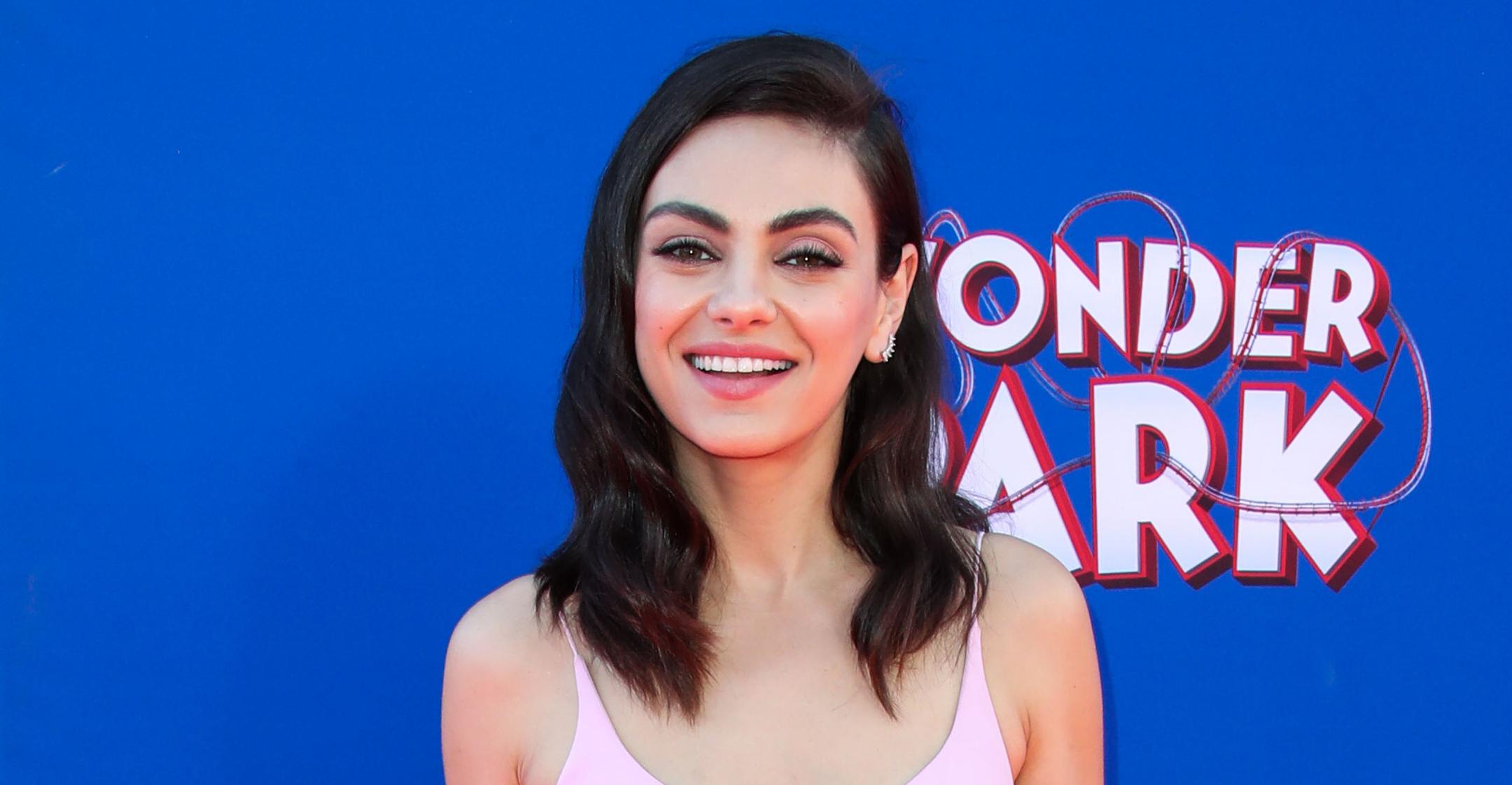 Ukraine Native Mila Kunis Praises The Country's 'Inspiring' Citizens, Likens Them To 'A Different Breed Of Humanity'
Earlier this month, Ukraine-born star Mila Kunis and her husband, Ashton Kutcher, launched a GoFundMe for the troubled county, aiming to raise $30 million — but up until the announcement, many fans weren't even aware of the fact that the Bad Moms star was from the country, which she admitted is her own fault.
Article continues below advertisement
"It's been irrelevant to me that I come from Ukraine. It never mattered. So much so that I've always said I'm Russian. I've always been, 'I'm from Russia' for a multitude of reasons," she explained while chatting with Maria Shriver for her #ConversationsAboveTheNoise series. "One of them being, when I came to the States, and I would tell people I'm from Ukraine, the first question I'd get was, 'Where's Ukraine?' And then I'd have to explain Ukraine and where it is on the map and I was like, 'Ugh, that's exhausting.'"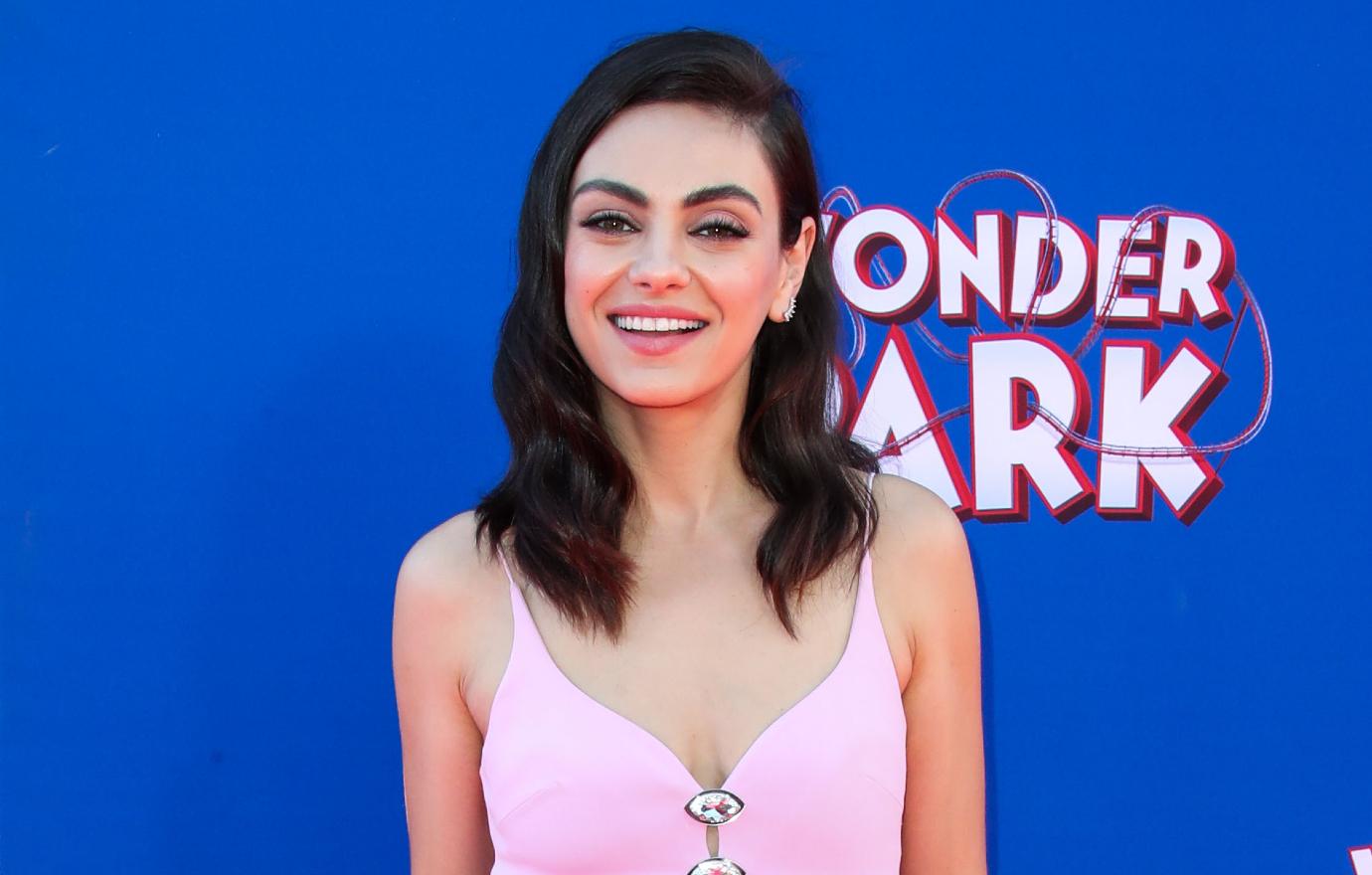 Article continues below advertisement
However, once Russia began invading the country last month, "everything changed" for the mom-of-two.
"I can't express or explain what came over me, but all of a sudden, I genuinely was like, 'Oh, my God, I feel like a part of my heart just got ripped out.' It was the weirdest feeling," she shared. "It doesn't take away from who I am as a person, but it just adds an entire different layer."
Shriver then asked the actress, "Why do you think the Ukrainian people have captivated the world?"
"I honestly think that what sets this apart from the horrible events that happen in Afghanistan, Syria, Yemen, and any of these other countries where things like this have happened, is in this case, it's nuclear power," the Jim Beam ambassador stated. "And I do want to specify that there's a slight added problem to this one particular situation, in that there's a lot of other issues involved that aren't just about Ukraine but it's neighboring town."
Article continues below advertisement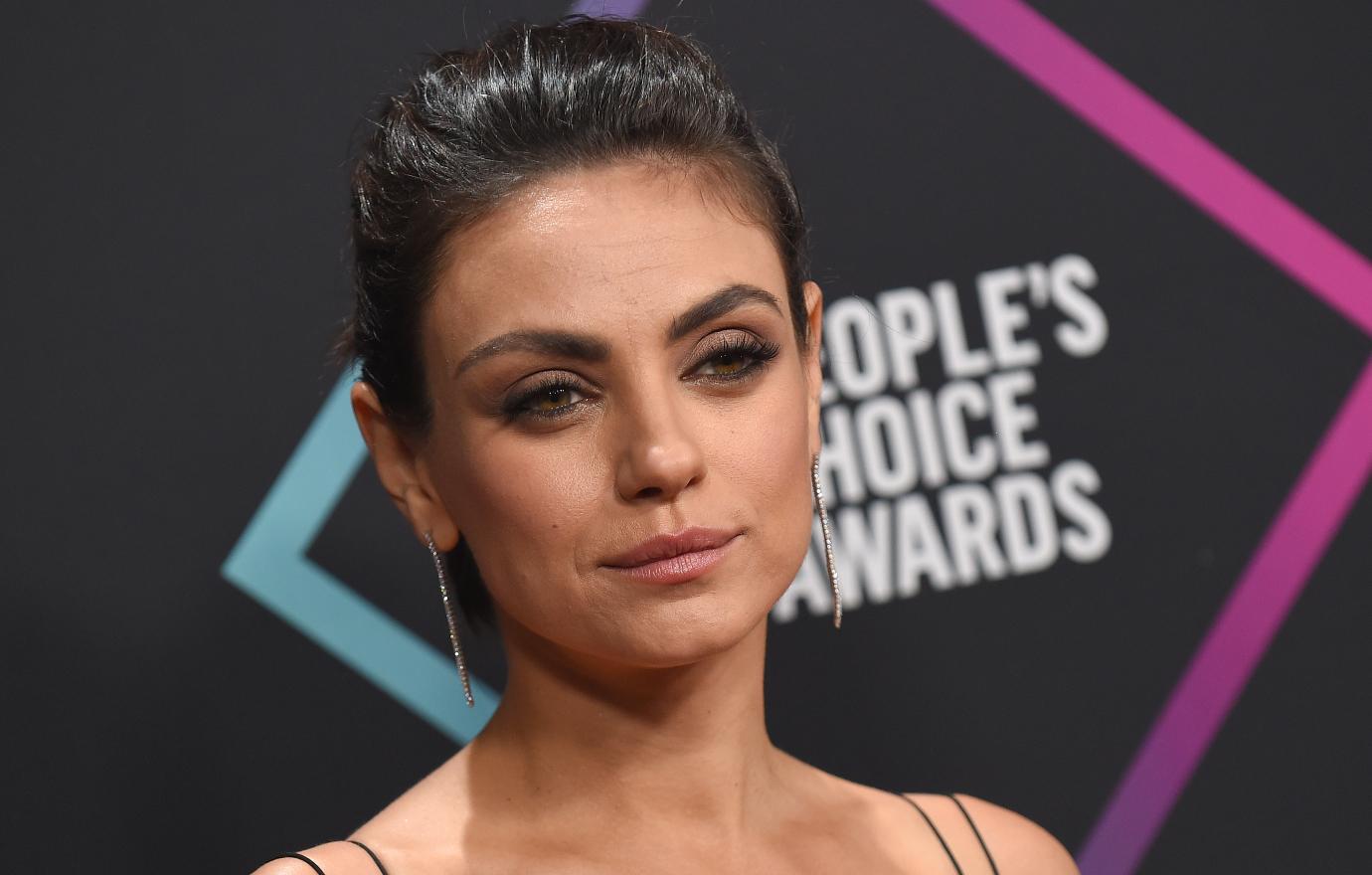 The That 70's Show alum pointed out that Russians fighting Ukrainians would be like Californians targeting the residents of Nevada. "My dad was born in Moscow," she said. "It's the same people. That's the crazy part."
She also expressed that she was surprised by the way the Ukrainian people have stood up for the country, admitting, "I can tell you, I wish I was like that." She gave an example, noting that if someone was invading California, she would grab her kids and leave the state instead of staying put to fight.
"I do think it's a different breed of humanity," she insisted. "I'm not pleasantly surprised, but I'm awestricken by this group of people. They're fighting with their own makeshift weapons. It is inspiring."