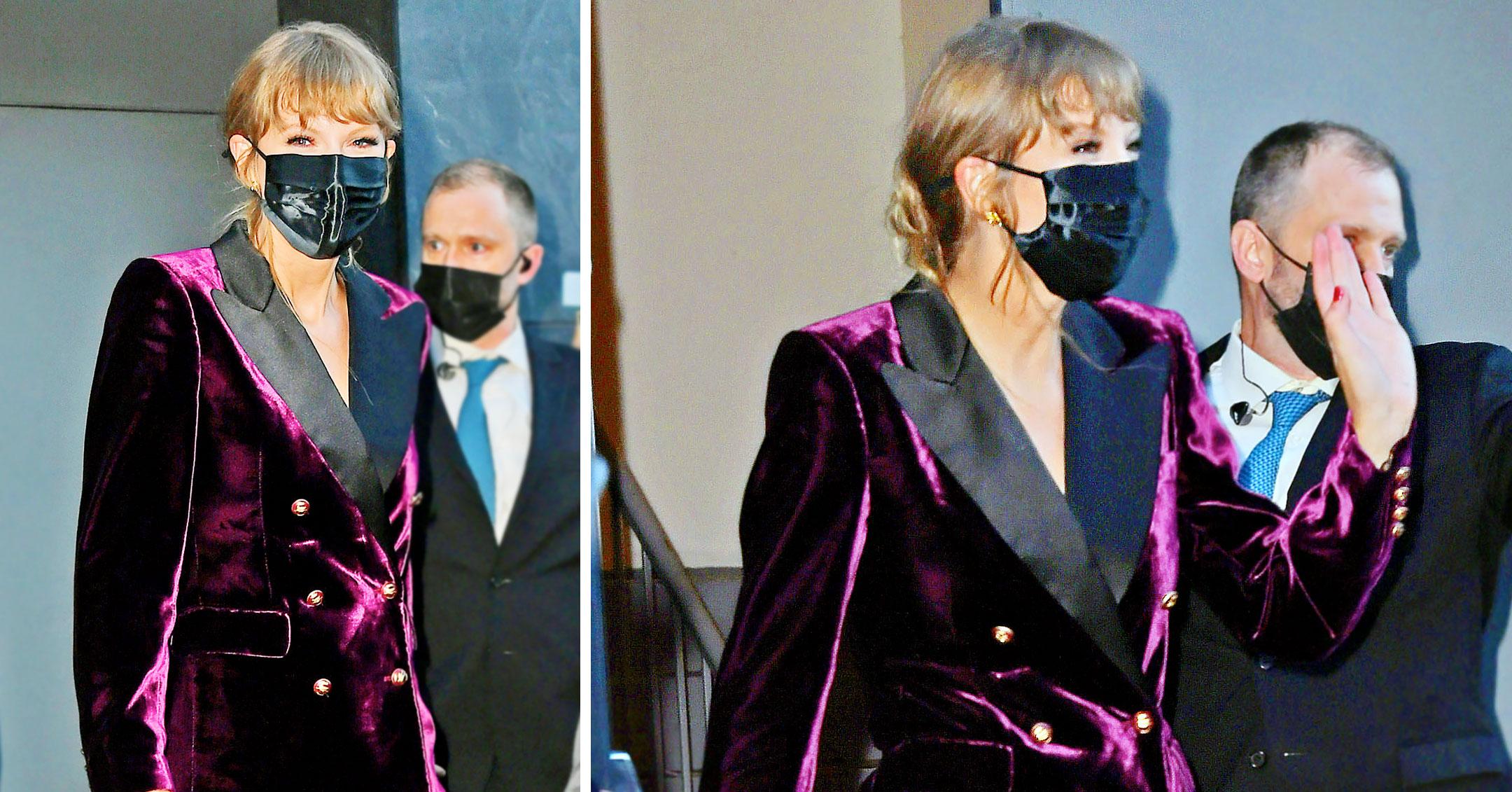 Taylor Swift's Purple Velvet Suit Is The Two-Piece Of Your Wildest Dreams – See Pics Of The Stunning Outfit!
Article continues below advertisement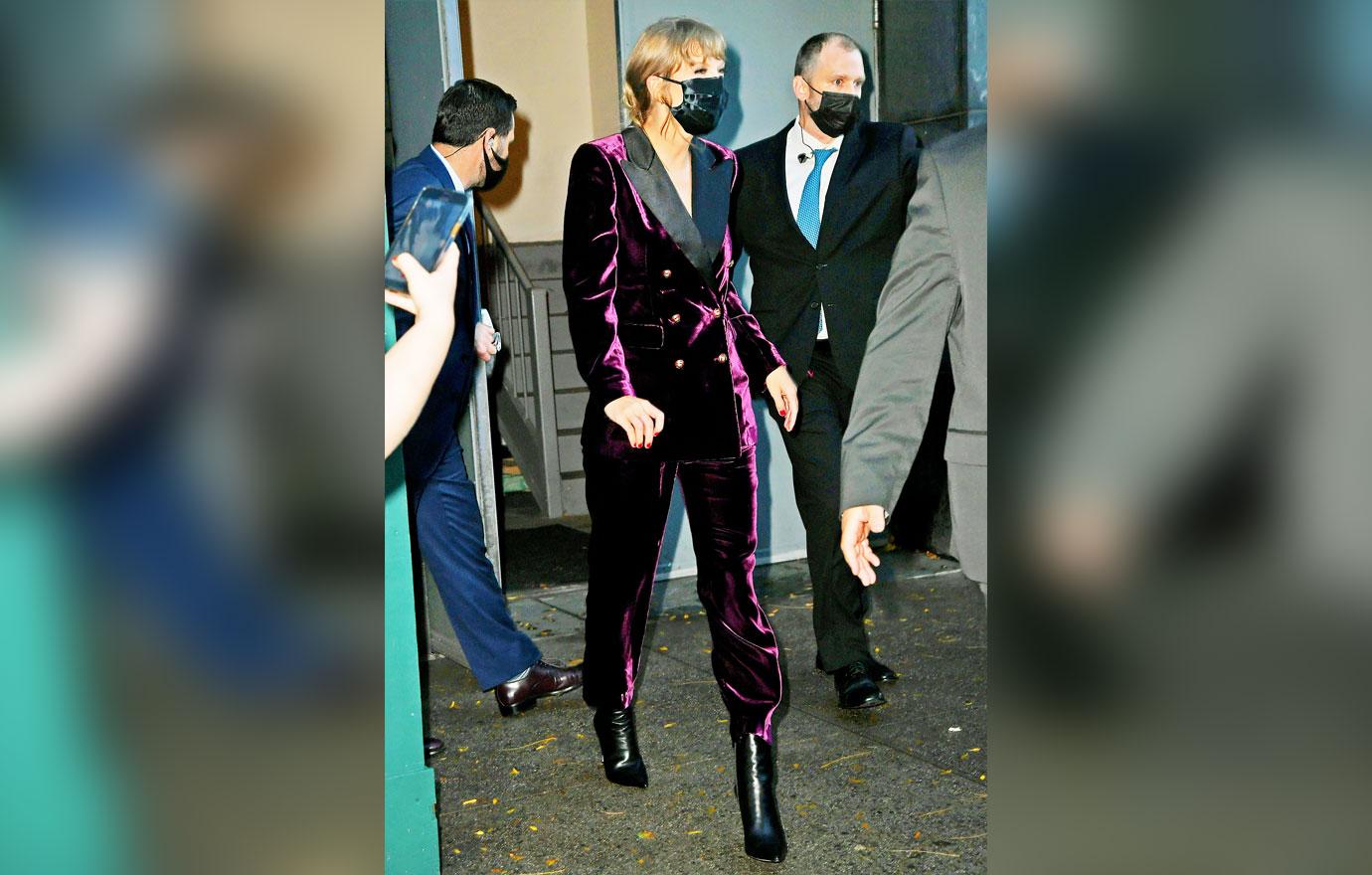 So eye-catching! The star's velvet number was designed by Etro and featured black lapels and six gold buttons. She opted for minimal jewelry and wore a pair or black ankle boots by Alexandre Birman.
Also at the event were the short film's two main stars, Dylan O'Brien and Sadie Sink.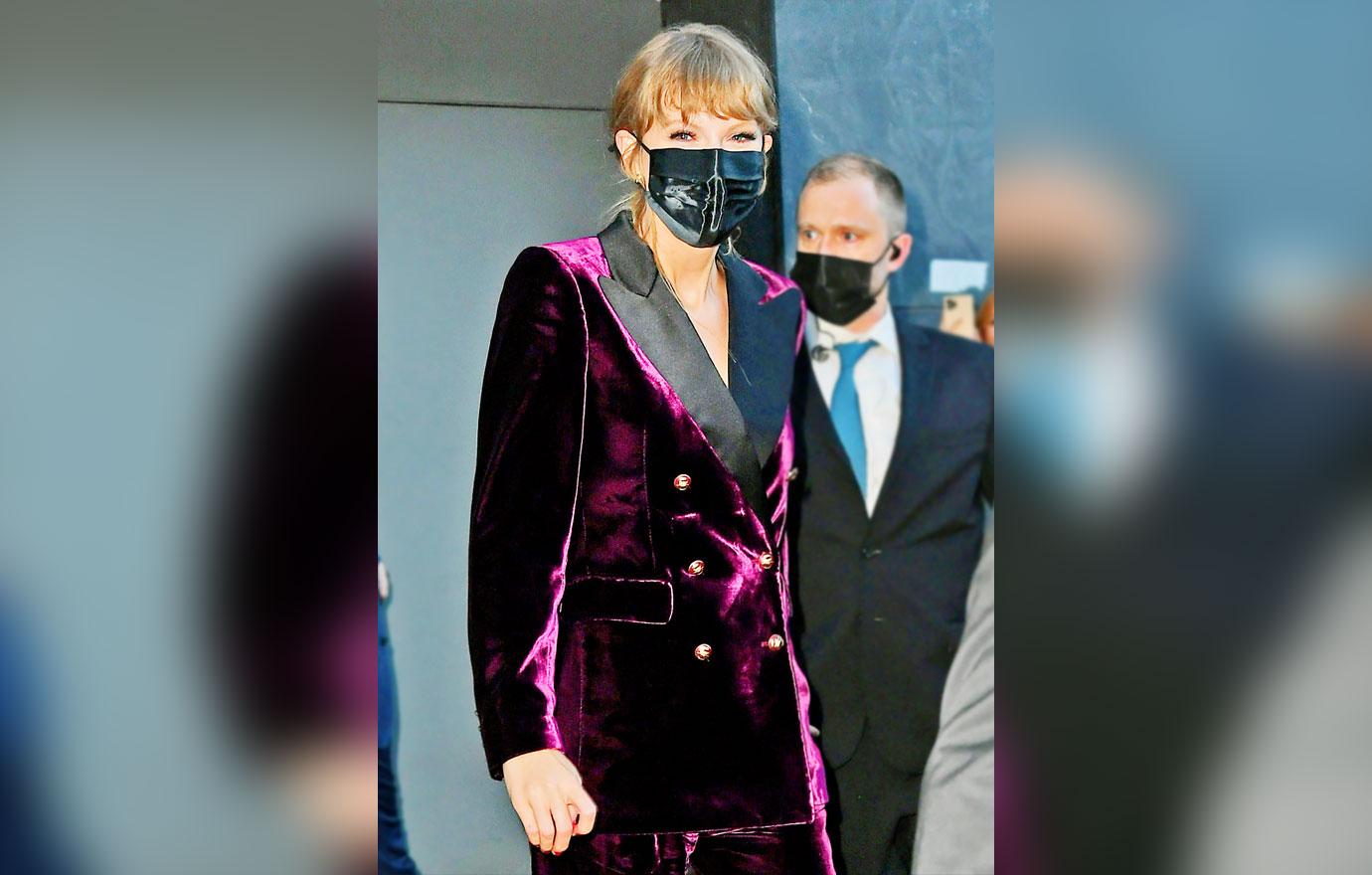 The Grammy winner may have been wearing a face mask, but it was obvious that she was in high spirits!
"We are brought here today to experience the All Too Well: The Short Film premiere — together," she told her fans at the event. "This was a song that started off as a song on the album — just a simple track five. It started off as a song that was my favorite. It was about something very personal to me. It was very hard to perform it live. Now, for me, honestly, this song is 100 percent about us and for you."
Article continues below advertisement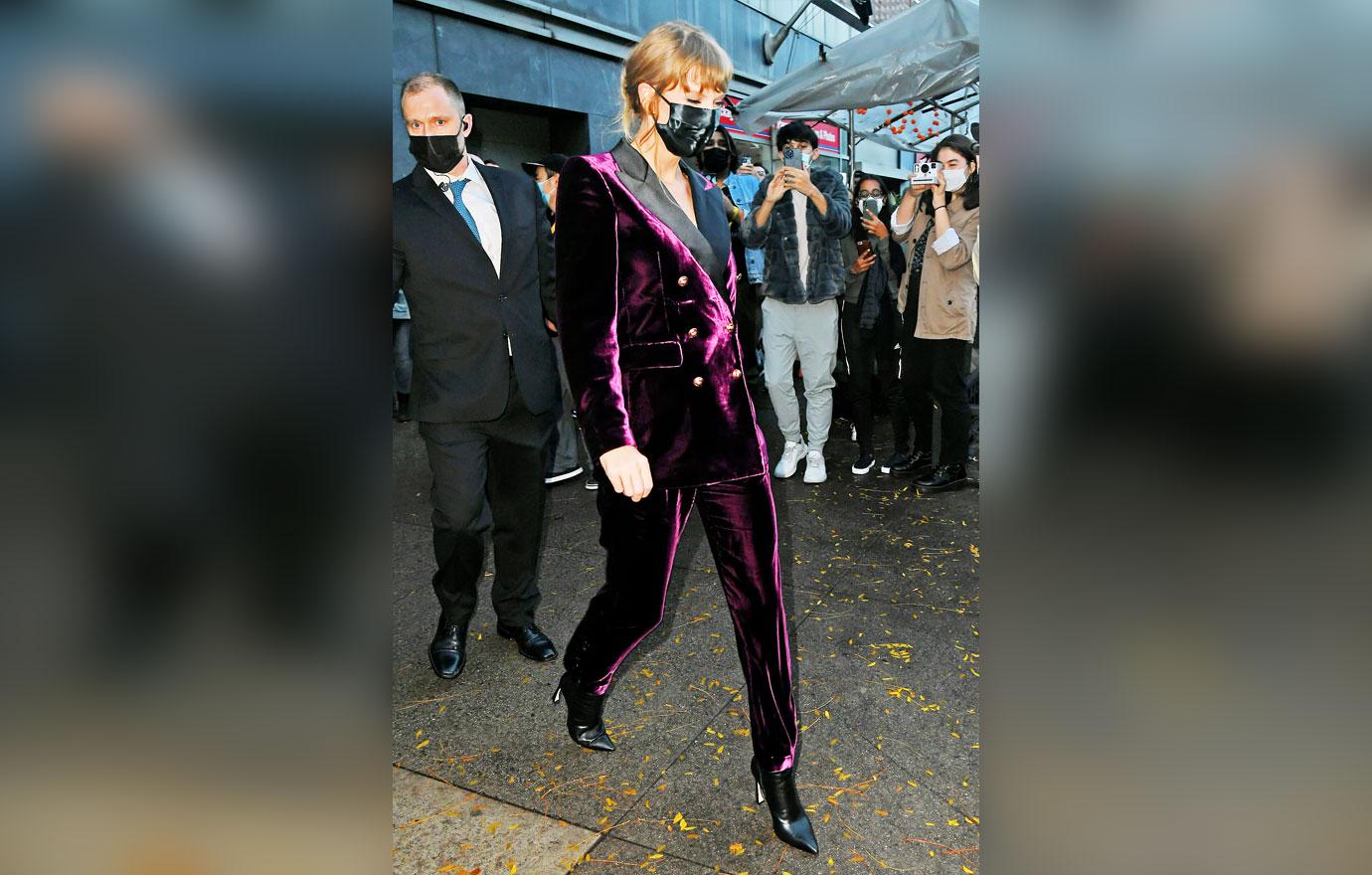 After the star's movie played, she performed the 10-minute version of "All Too Well" live for the first time. She did so again the very next day on Saturday Night Live, receiving rave reviews.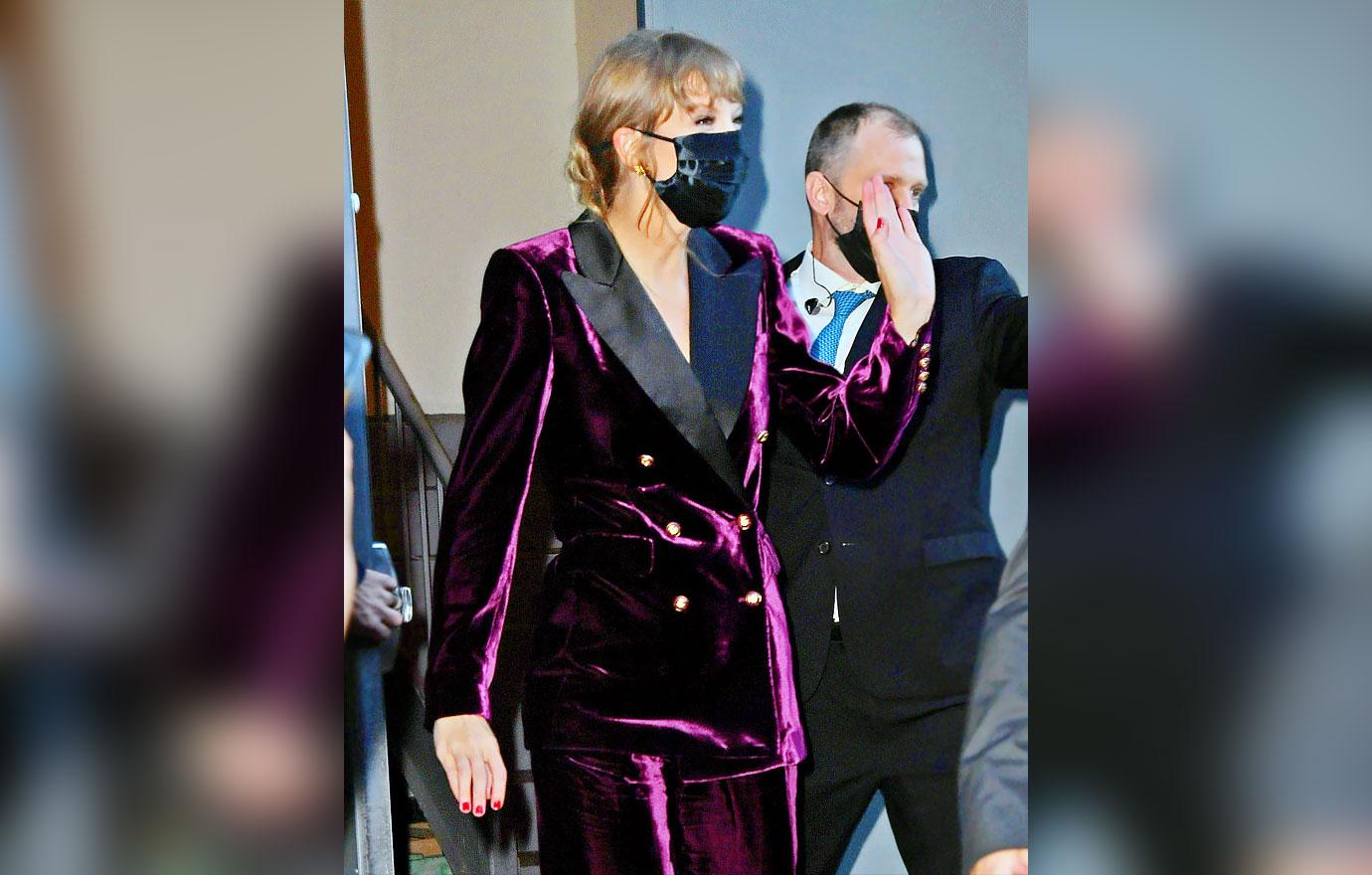 During her press tour, the cat lover expressed the special meaning of her rerecorded tune.
"When I was writing the Red album I knew I had a favorite on the album and it was a song called 'All Too Well.' But oftentimes, my personal favorites don't line up with songs that end up being singles or having videos. I always just have these favorites where I'm like, 'That one is just my favorite,'" she shared. "But what happened with this album, is this song became the fans' favorite on its own. My favorite and their favorite aligned."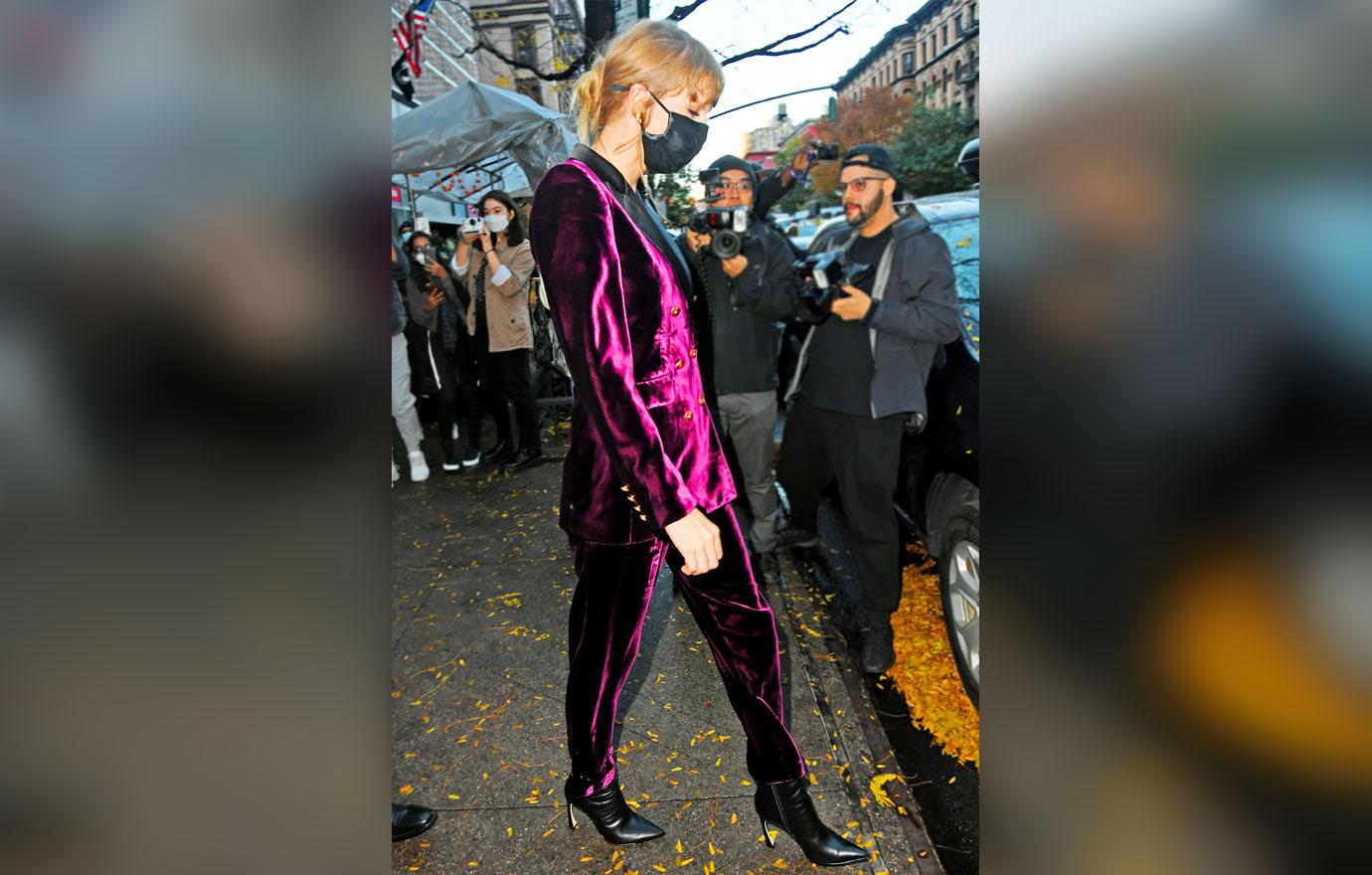 On SNL, Swift also appeared in a musical sketch with Pete Davidson, and after the episode wrapped up, she attended the after party alongside Blake Lively, Ryan Reynolds, Selena Gomez, Cara Delevingne and more famous friends.