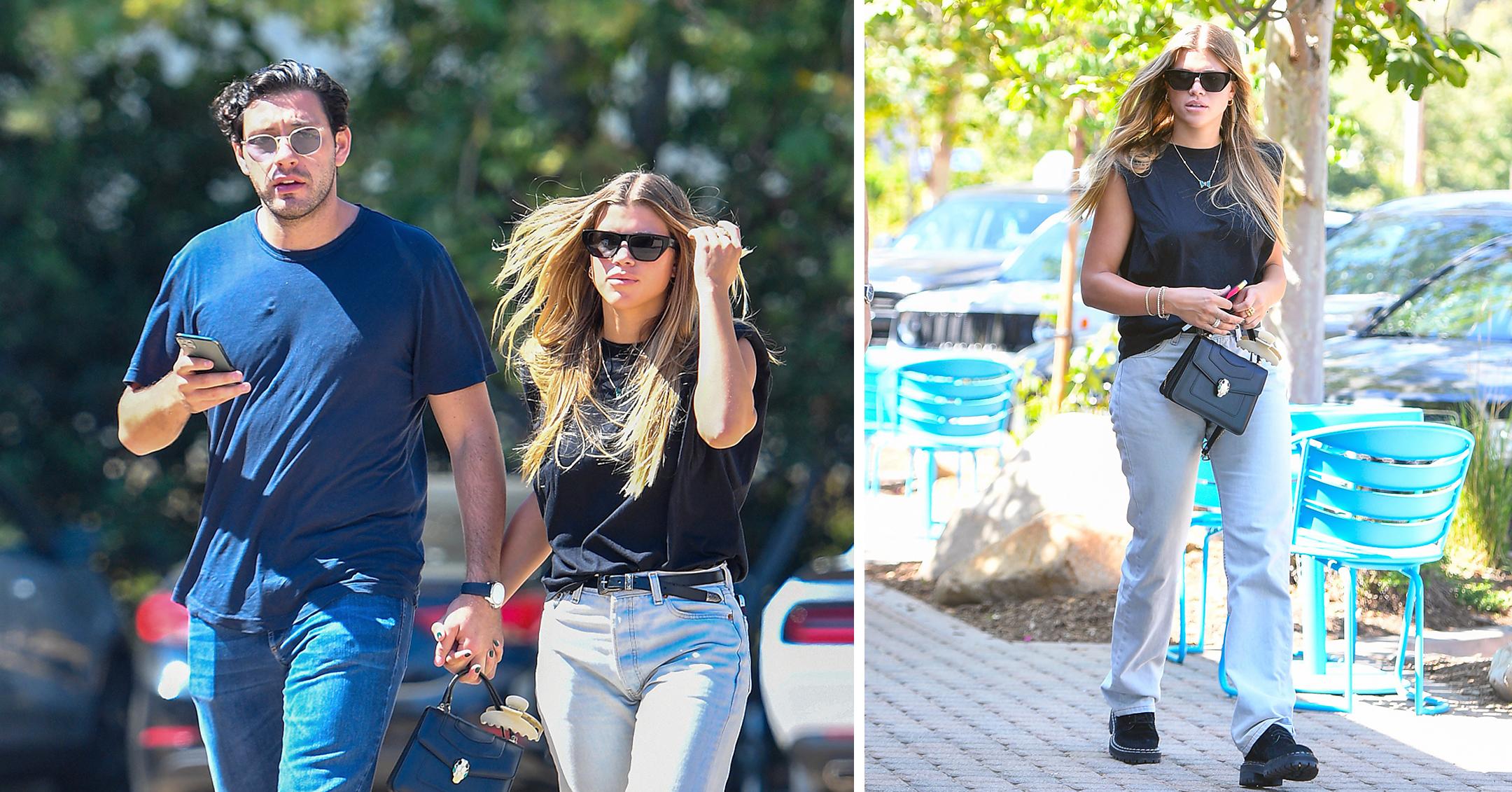 A Stylish Duo! Sofia Richie & Boyfriend Elliot Grainge Go To Lunch In Malibu — Pics
What fashionistas! Sofia Richie and her boyfriend, Elliot Grainge, stepped out for a lunch date in Malibu, Calif., on June 5.
Article continues below advertisement
Scroll through the gallery below to see their outfits!
Article continues below advertisement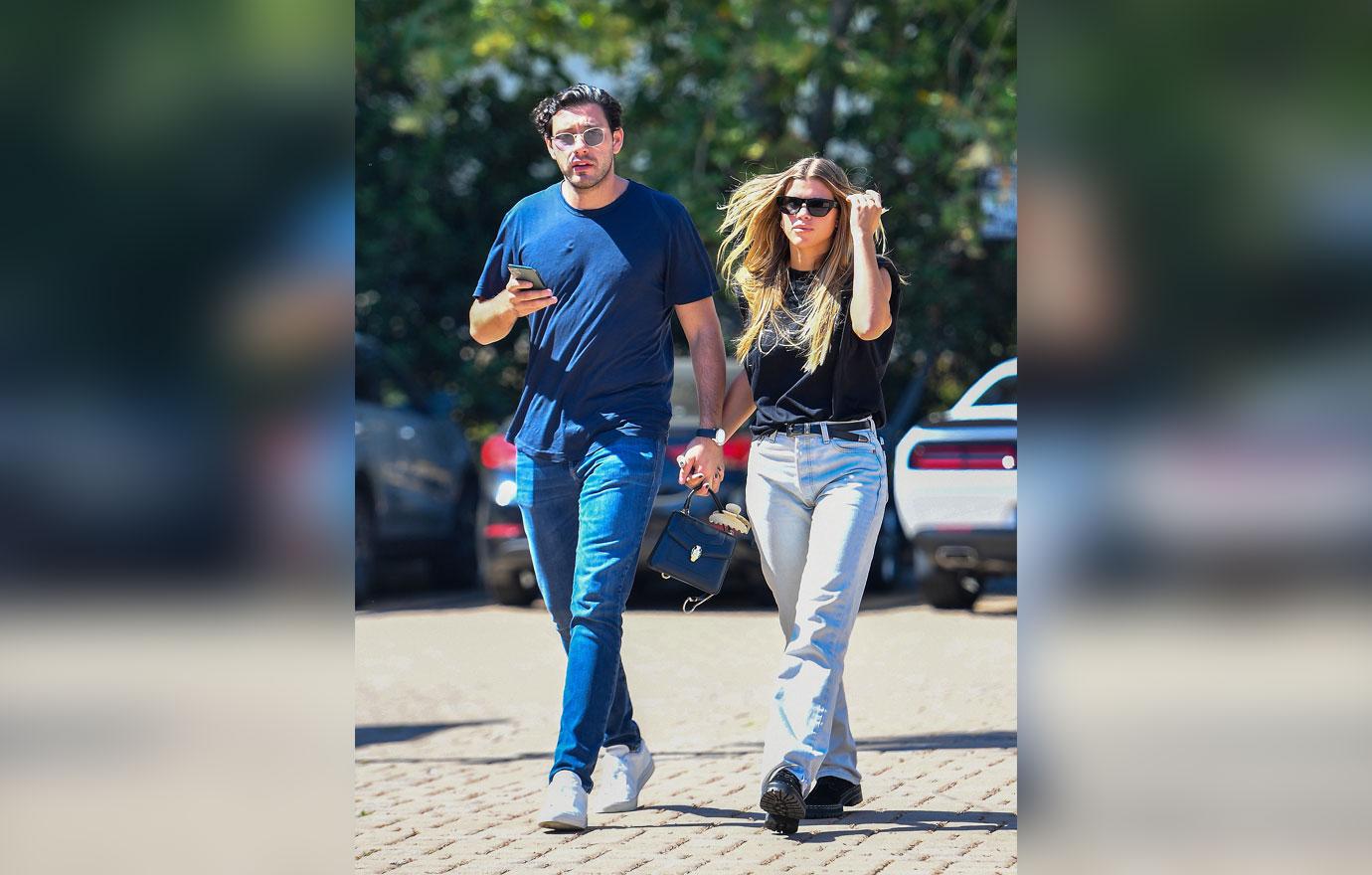 The blonde beauty sported a black T-shirt with jeans and black boots, while her man wore a blue T-shirt with jeans and white kicks.
After dating Scott Disick for quite some time, the two called it quits, and she quickly moved on with Grainge.
"They started out as friends before they became a couple, and are now getting serious," an insider said of their romance. "Their relationship took off and they have been getting closer and closer and spend practically every day together."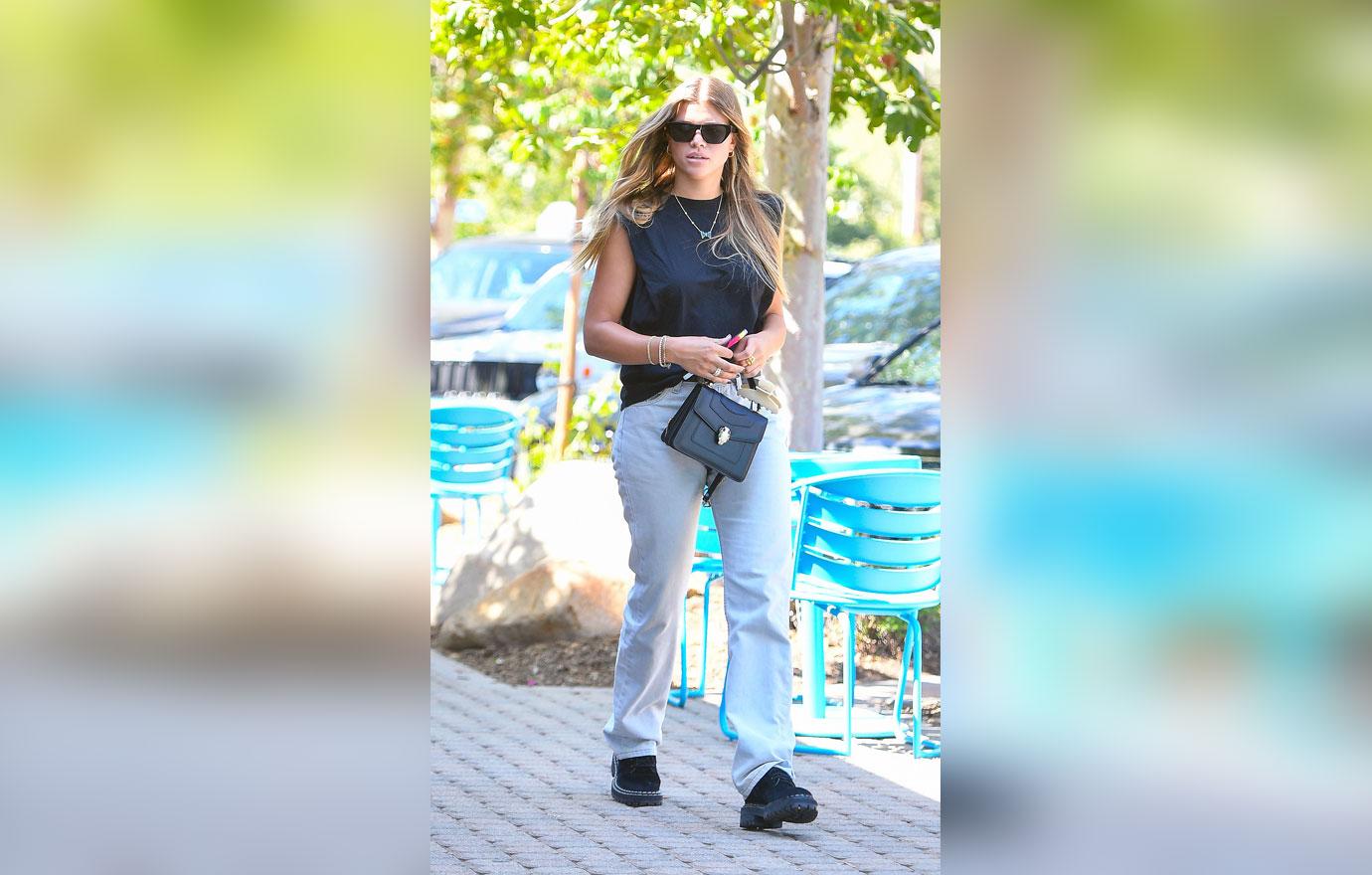 Richie looked cool and casual while walking around California.
"Honestly, I can't really pin exactly what I am because I wake up every morning and I decide that I want to be girly or I want to be a tomboy, or I don't know like I'm all over the place. But for the most part, I'm comfortable. I think that's an important key factor to me," she said of her style.
Article continues below advertisement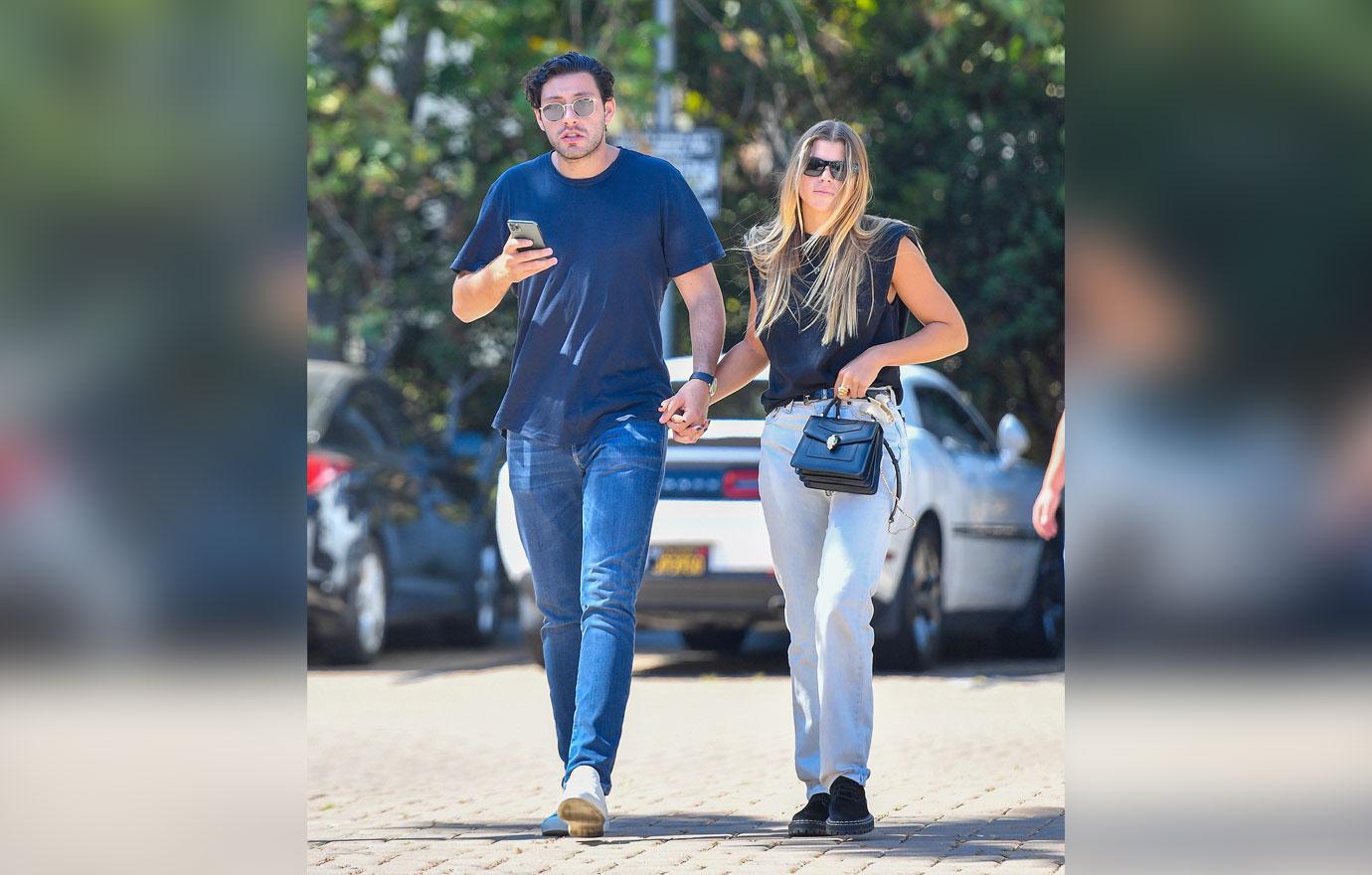 As for who Richie looks up to in the fashion world, she said: "I love the Olsen twins. Not necessarily because I want to dress like them but I think they're super creative and I think that what they've created is so interesting and they inspire me for that reason."
The Hollywood star also loves footwear — and sunglasses.
"I am a big shoe shopper, but I have an overflowing closet of sunglasses. It just happened! Right now I'm obsessed with vintage glasses, I'm going to all these vintage stores and buying these all these day-old glasses. I find they are my best fitting pairs which is very strange. That's my current obsession," she admitted.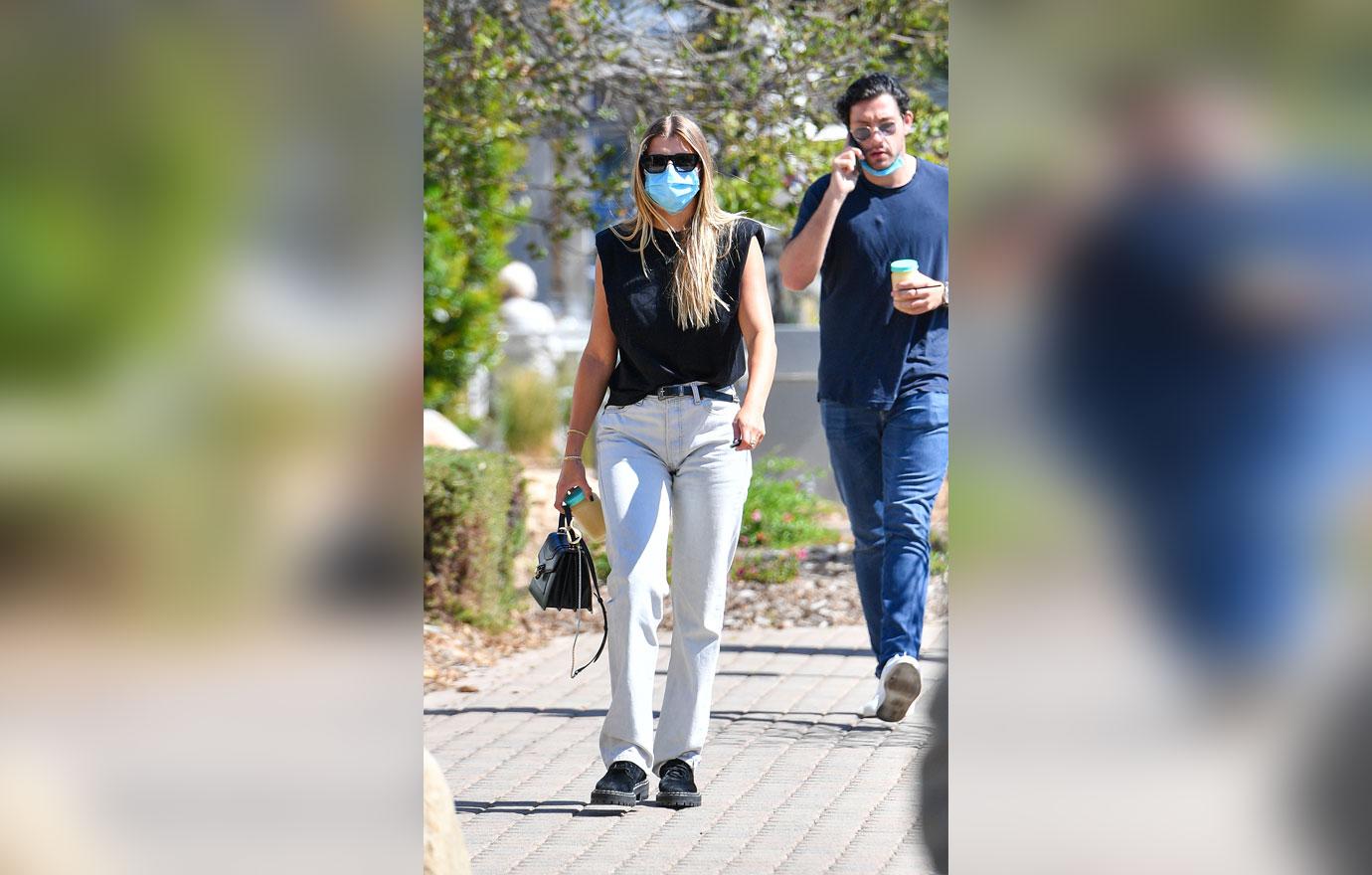 Grainge took a phone call while Richie walked ahead of him.
At the end of the day, Richie likes to keep it simple.
"I like boyfriend jeans and really tiny crop tops with a mule heel. It's just so cute. It's very Los Angeles," she said.