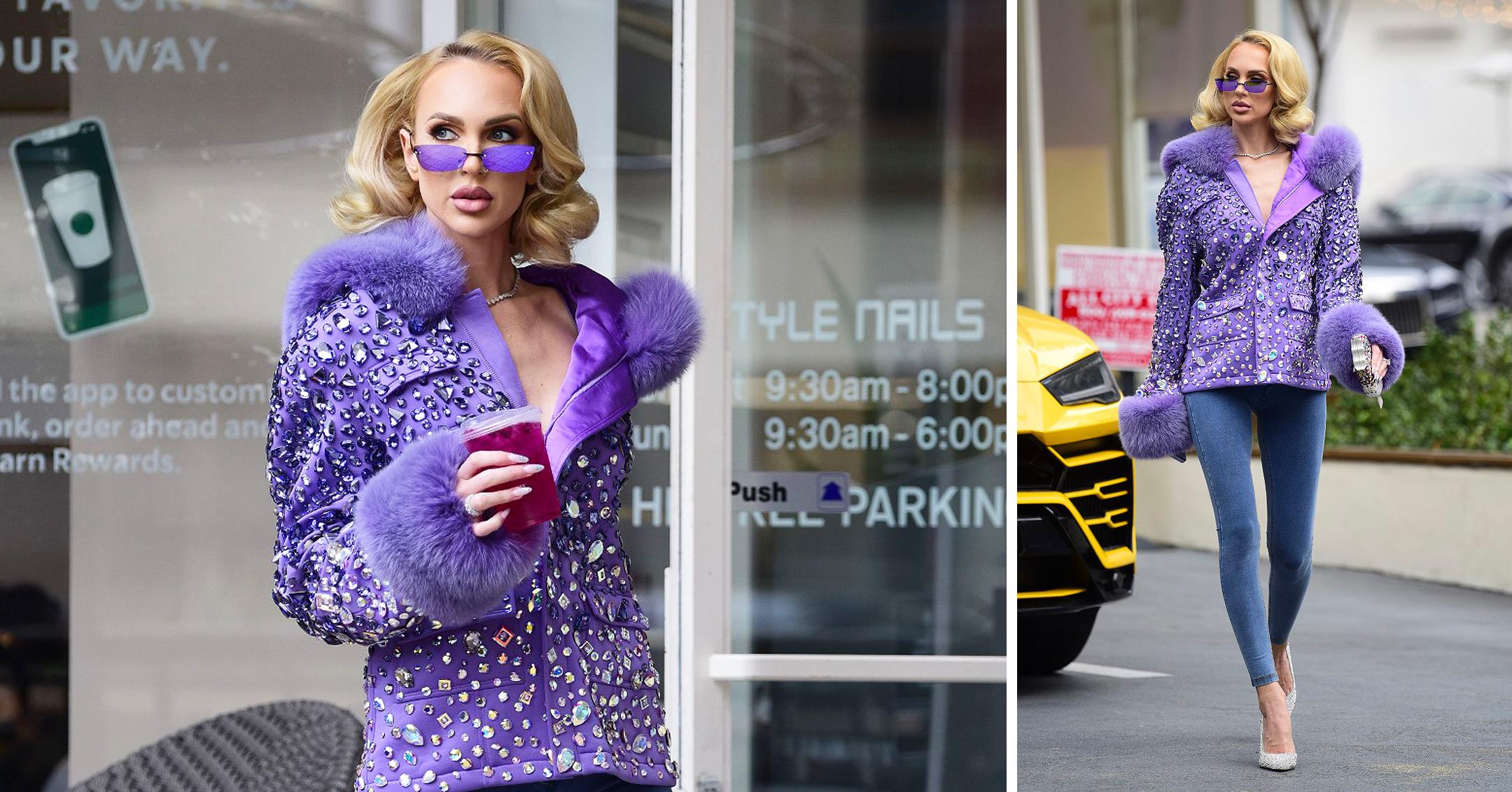 'Selling Sunset' Star Christine Quinn Films Season 5 In A Bejeweled Lilac Blazer & Matching Sunglasses: Photos!
Reality star Christine Quinn stopped traffic when she stepped out in West Hollywood, Calif., on January 19.
While filming for the fifth season of Selling Sunset, the mom-of-one donned an over-the-top embellished blazer and matching sunglasses, making her impossible to miss.
Check out her bold look by scrolling down!
Article continues below advertisement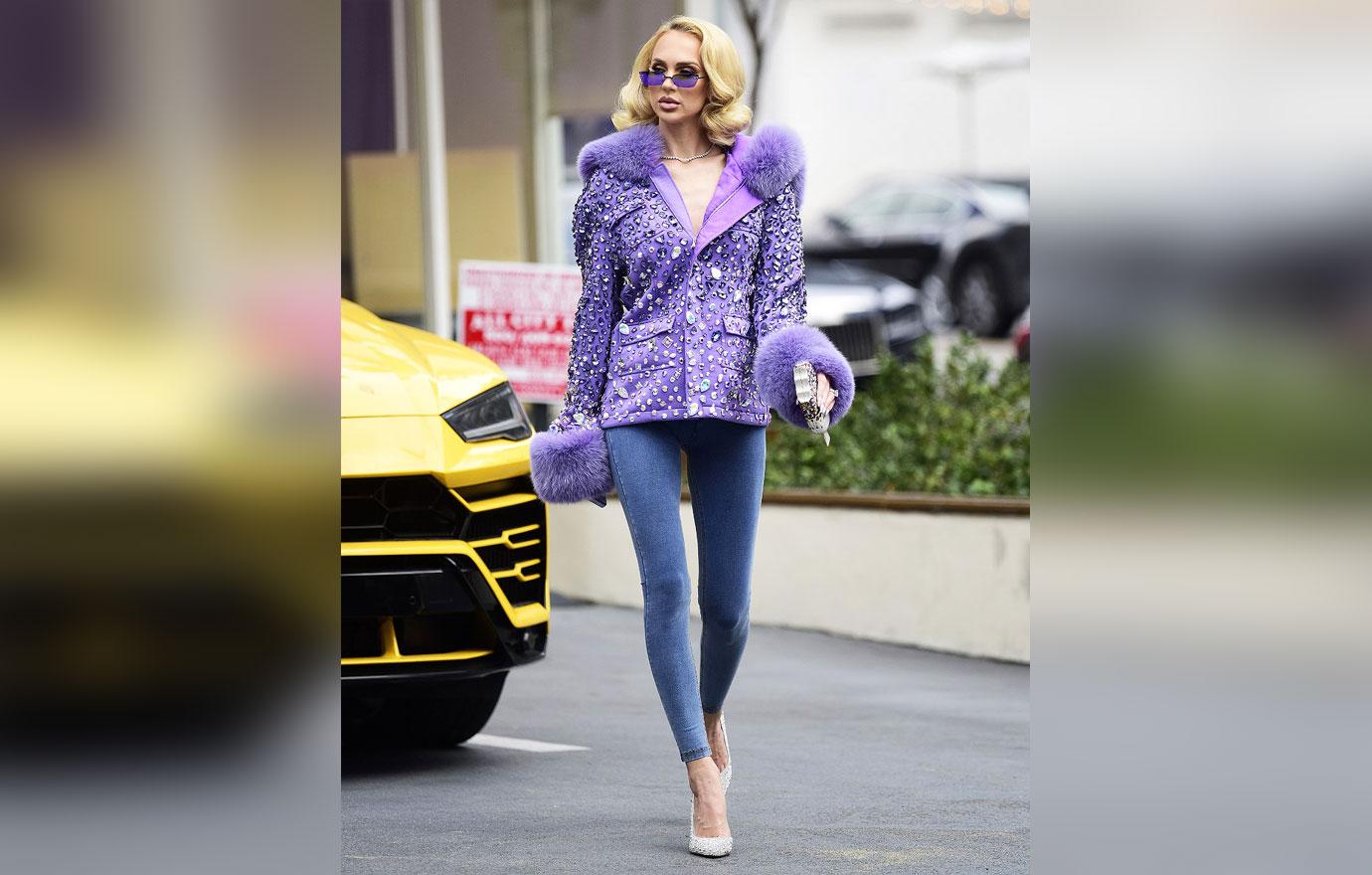 The star sashayed her way around West Hollywood in a pair of jeggings and a bedazzled light purple blazer that featured a matching furry neckline and cuffs. Her lilac sunglasses were the perfect accessory, and she also carried a metallic clutch.
The realtor also donned a pair of heels from her collection with ShoeDazzle. "This style is limited, and on sale now for $17," she revealed of the Kadmos Embellished Pump.
That same day, she sent her fans well-wishes via her Instagram Story.
"Hope everyone is having a good day," she said. "I'm driving to work and I just wanted to say I love you guys so much and I hope you have a wonderful day!"
Article continues below advertisement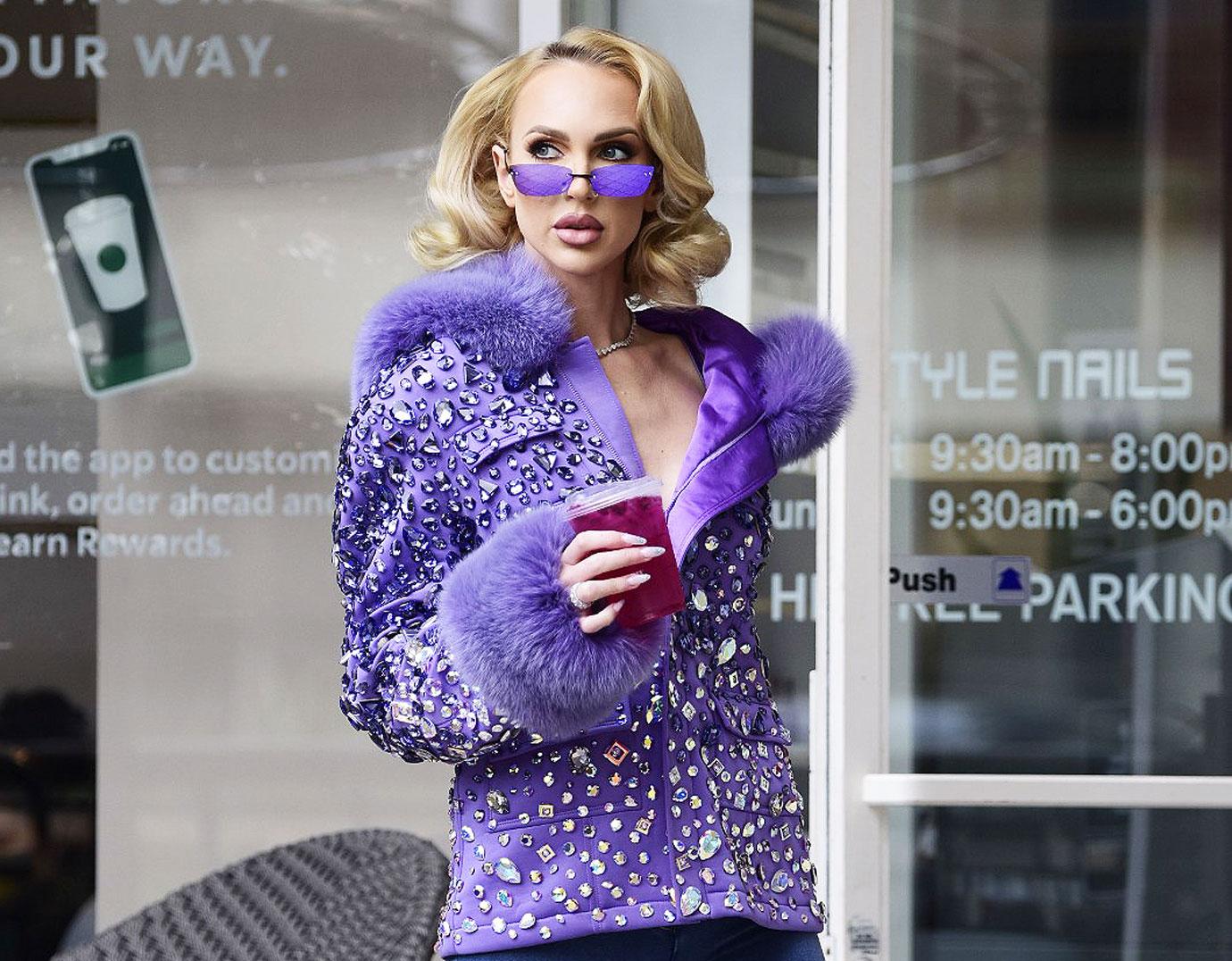 Quinn stopped for an iced drink before making her way to the Oppenheim Group office. On Instagram, she revealed that she was "wrapping season 5" of the Netflix series.
At the end of season 4, the blonde babe's position at the real estate group was up in the air since she was constantly feuding with her colleagues.
Some viewers also believed that she faked her pregnancy, as shortly after giving birth, she was able to partake in yoga classes and flaunted a slim stomach. She denied the hurtful accusations, and costar Davina Potratz recently came to her defense.
"Christine was absolutely pregnant. I saw her belly. She called me from the hospital the day she gave birth," stated the latter. "I saw her C-section scar. We were on FaceTime. She absolutely was pregnant and gave birth to her son."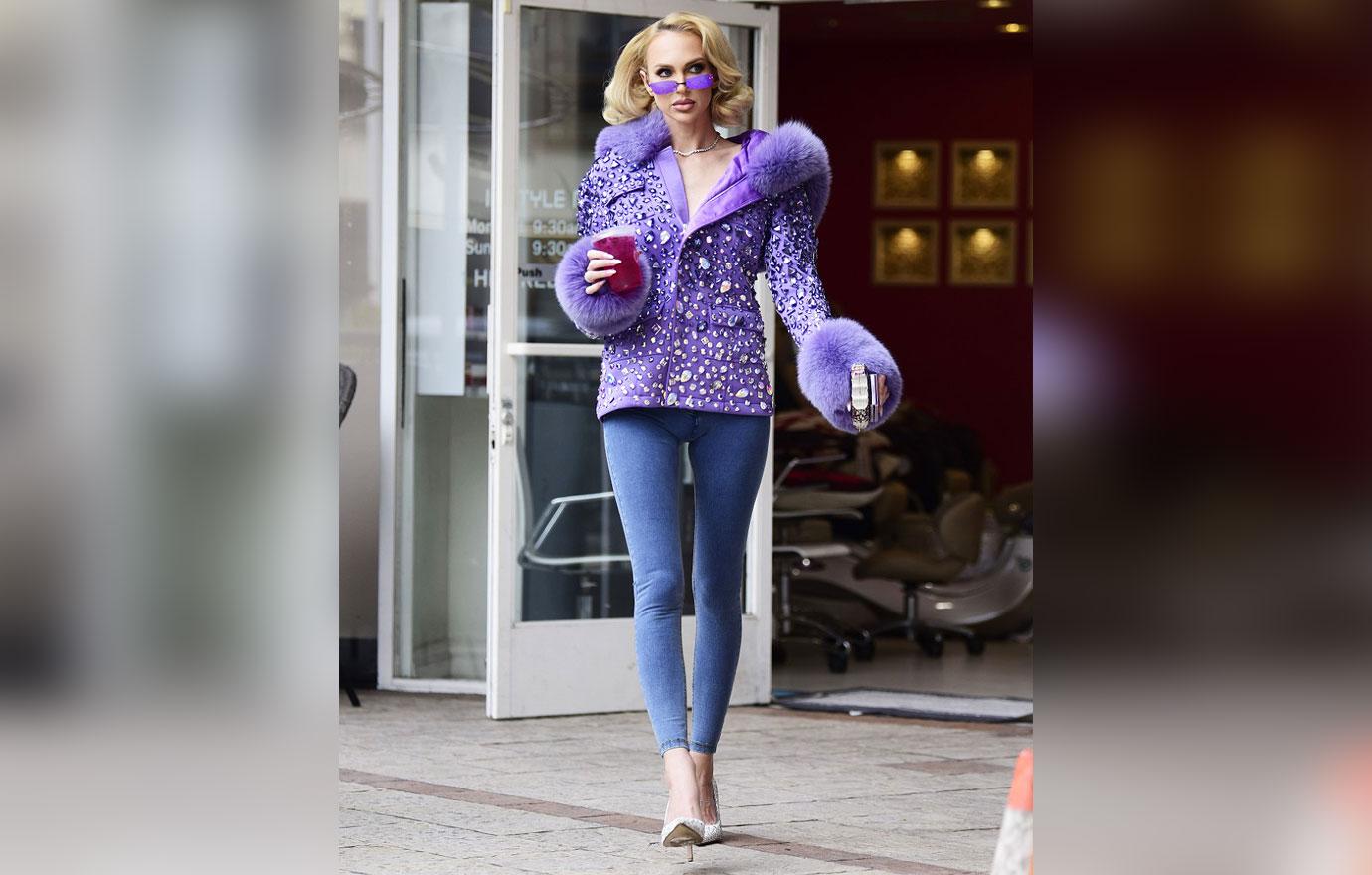 Since Quinn hasn't posted much with her peers, some thought she was cut from the show, but she insisted that she's as present as ever.
"I'm soooo tired of addressing this. I am in every single episode of season 4 and 5 of Selling Sunset. The girls leave me out of photos," she explained. "I have real work to do besides sit on my phone and prove 24/7 that I'm filming a TV show. Y'all going to see me."