Sarah Jessica Parker Tears Up Over Working With Her 'And Just Like That' Costars: 'We're Back Because We Want To Be'
The trio of ladies behind And Just Like That are spilling some behind-the-scenes tidbits!
In a video for HBO Max, Sarah Jessica Parker, Kristin Davis and Cynthia Nixon recalled how they felt when they first learned that they would be once again be embracing their beloved Sex and the City characters.
Article continues below advertisement
"When [producer] Michael [Patrick King] called me about us coming back together, I almost dropped the phone when they were like, 'We have this idea...'" Davis shared. "I was like, 'Ahh! finally!'"
"Of course, we were all very excited and scared," noted Nixon.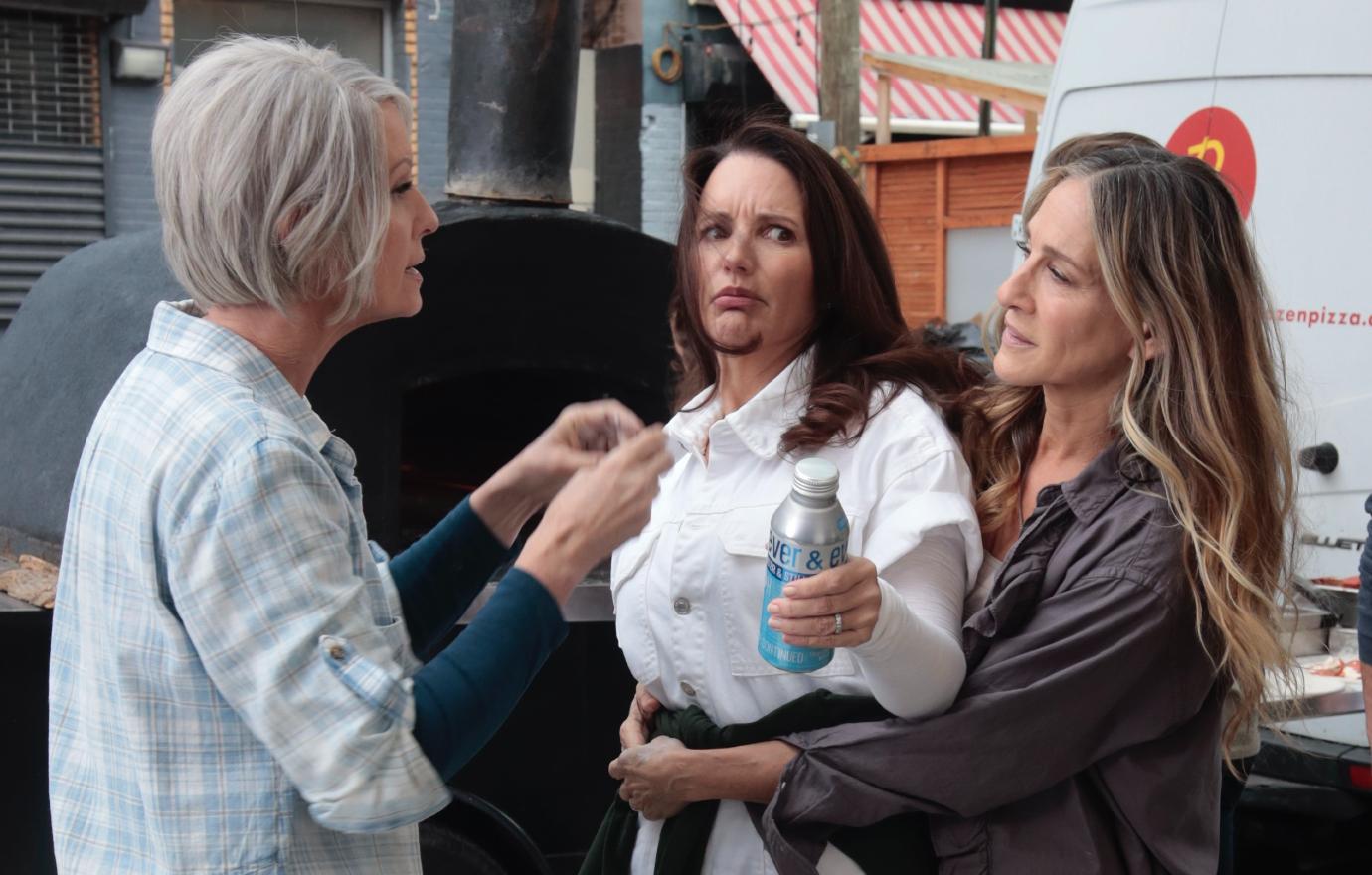 Article continues below advertisement
When it came to filming for the first time, Parker noted that "there was just a lot of unfamiliar, but then you get to the room and it just becomes normal."
Chimed in Nixon, "It's like I'm putting a glove on, and of course, the glove fits."
The activist said that things didn't really hit her until she sat down for her first table read, which she called so "incredible and so exciting."
"I've had some pretty great days in my life — that was definitely up there in the top 10," she declared. "It was electric."
Article continues below advertisement
"We're very aware of the good fortune that surrounds just this effort this time," shared Parker. "To be together is really great."
"You can never go home again. Except very occasionally, you actually can," Nixon quipped. "This amazing thing that happened in your life, you know, 25 years ago..."
Article continues below advertisement
Acknowledged Davis, "You never get to work with people this long, in this way, in this depth."
"I didn't think it was going to happen," Parker confessed as she welled up with tears. "We're back because we want to be. Nobody dragged us back. This was a hard-fought choice to be here and to tell this story in this way and invite all these new people."
Elsewhere in the video, the ladies talked about adding new cast members, and Nixon touched on her stint directing an episode, which she called "an amazing opportunity."
"I said yes right away, even though I was very, very scared but it's been really amazing," the native New Yorker said. "People could not have been more supportive."
And Just Like That drops new episodes on HBO Max on Thursdays.