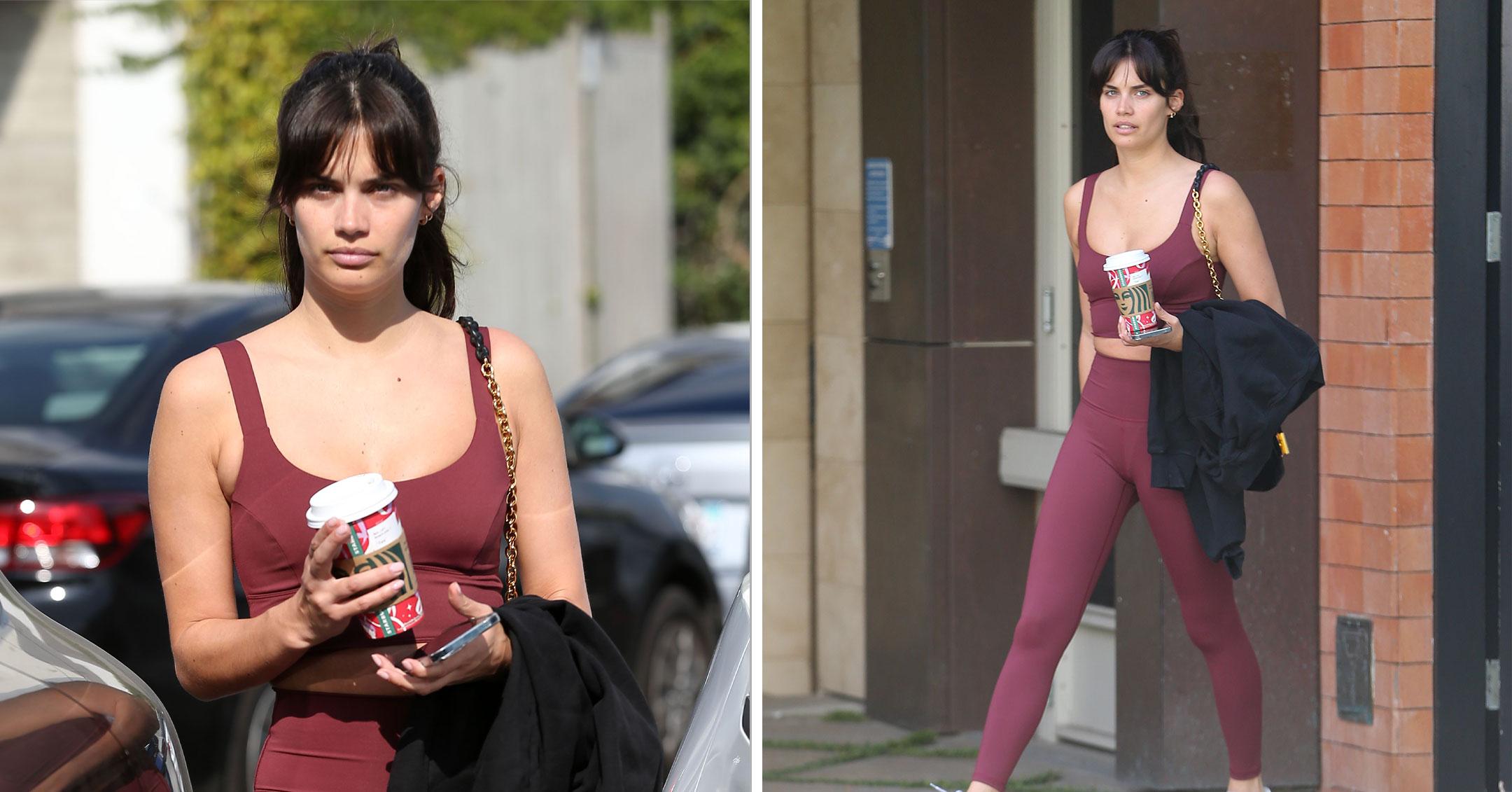 Model Sara Sampaio Heads To Pilates In A Cropped Maroon Tank & Matching High-Waisted Leggings: Photos
Model Sara Sampaio stepped out in a cute athleisure set on February 1 for a Pilates class in Los Angeles. After her workout, the star made a pit stop at a Starbucks before heading back home.
See her look below!
Article continues below advertisement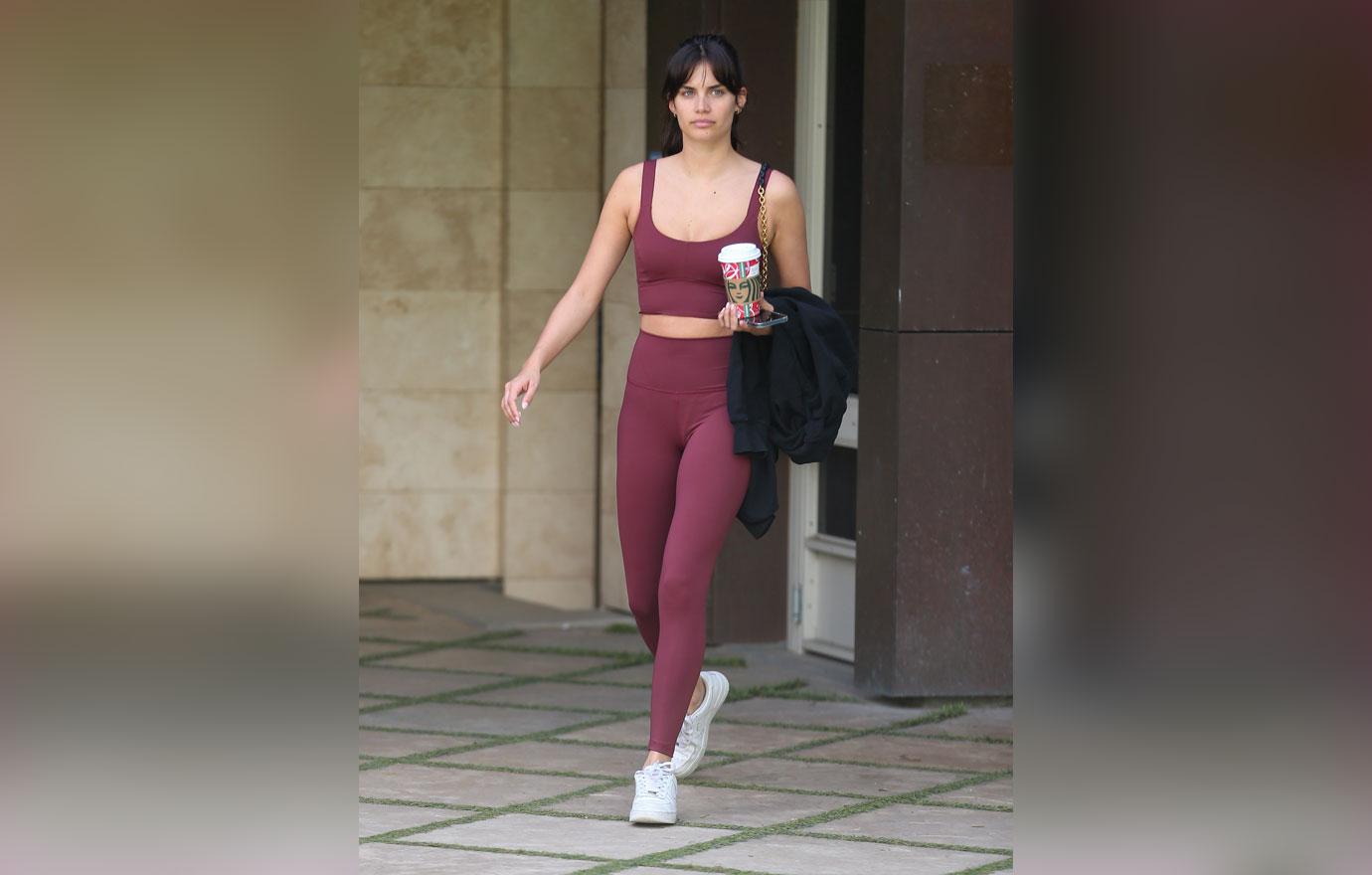 For her sweat session, the Victoria's Secret star wore a cropped maroon tank top and matching high-waisted leggings. She also put on a white pair of sneakers and carried a bag with a gold chain and a black jacket.
Sampaio's long locks were tied back in a ponytail, though her bangs were on full display. She got her cute haircut in mid-December, declaring that the look was something she's been "dreaming [of] for a while."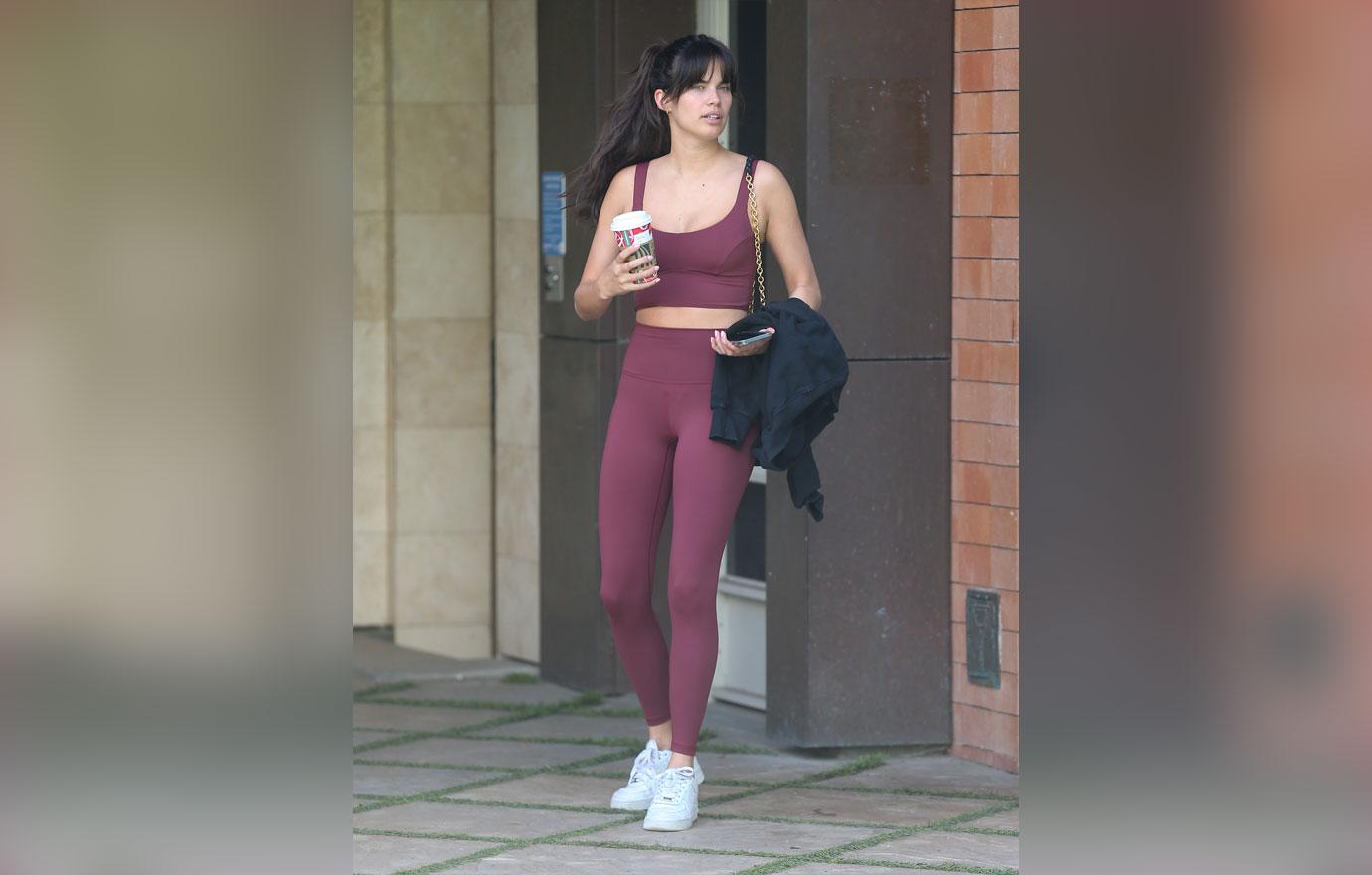 Aside from Pilates, the brunette beauty goes to the gym for cardio and weight-focused workouts, "It relaxes my mind because I'm not thinking about anything besides being in pain," she dished to InStyle.
She's also pretty athletic. "I did track and field, sometimes volleyball. I've always loved outdoor sports and being active," she noted of her school days. "I love the ocean. I'm one of those people who just need to be outside. I've tried skiing, but I'm not made for the cold!"
Article continues below advertisement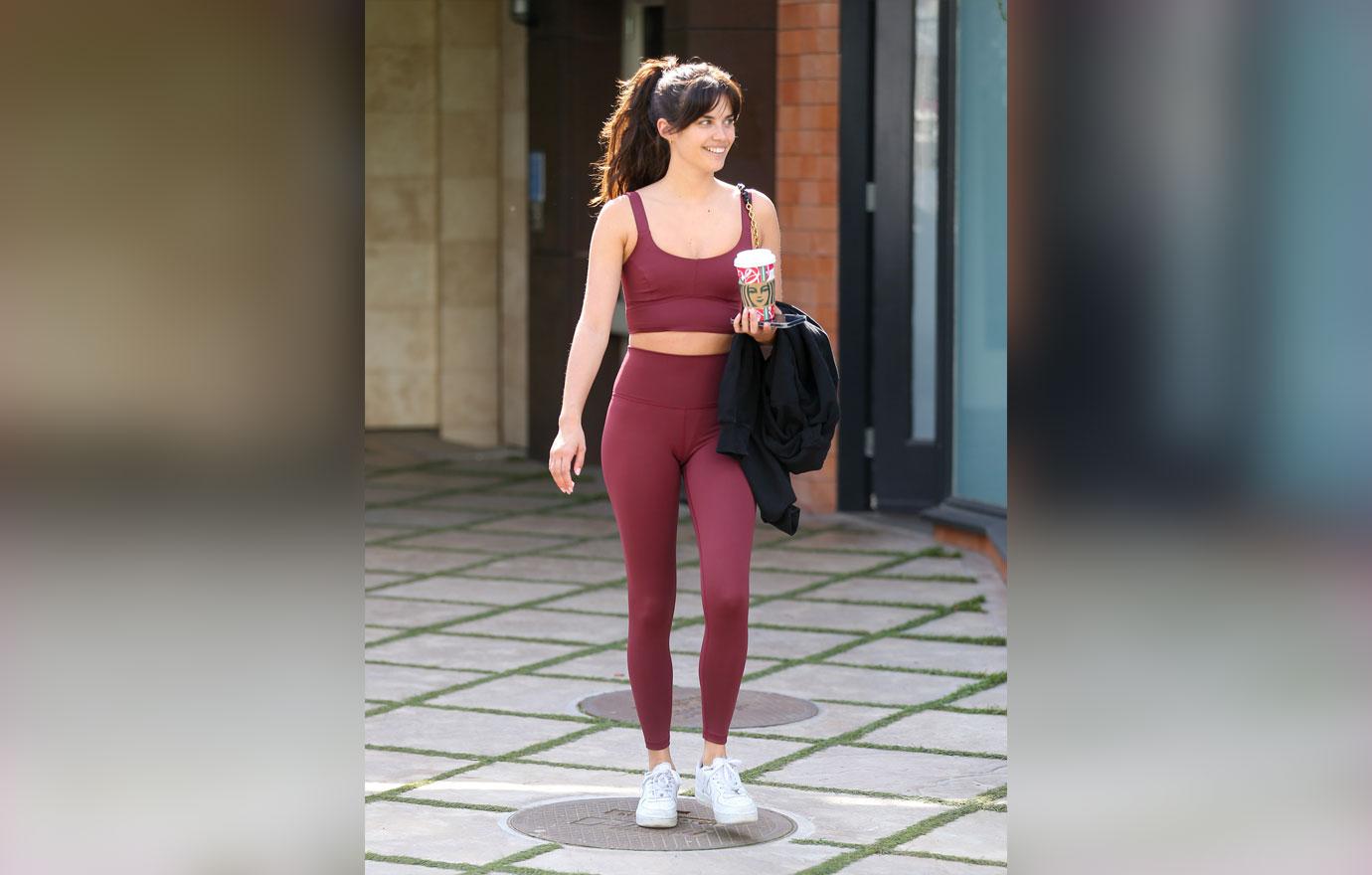 When she's preparing for a big event or fashion show, she stays extra mindful about what she's eating.
"Beforehand, I definitely pump it up a little, but the most change [I make] is to my diet. During the year I work to keep a balance, but I love carbs and sugar. I'll try to eat nutritious foods that go along with my workouts," she explained. "I've never been a veggie person. I like kiwis. I either break one in half and eat it with a spoon or cut it into slices and take them to go."