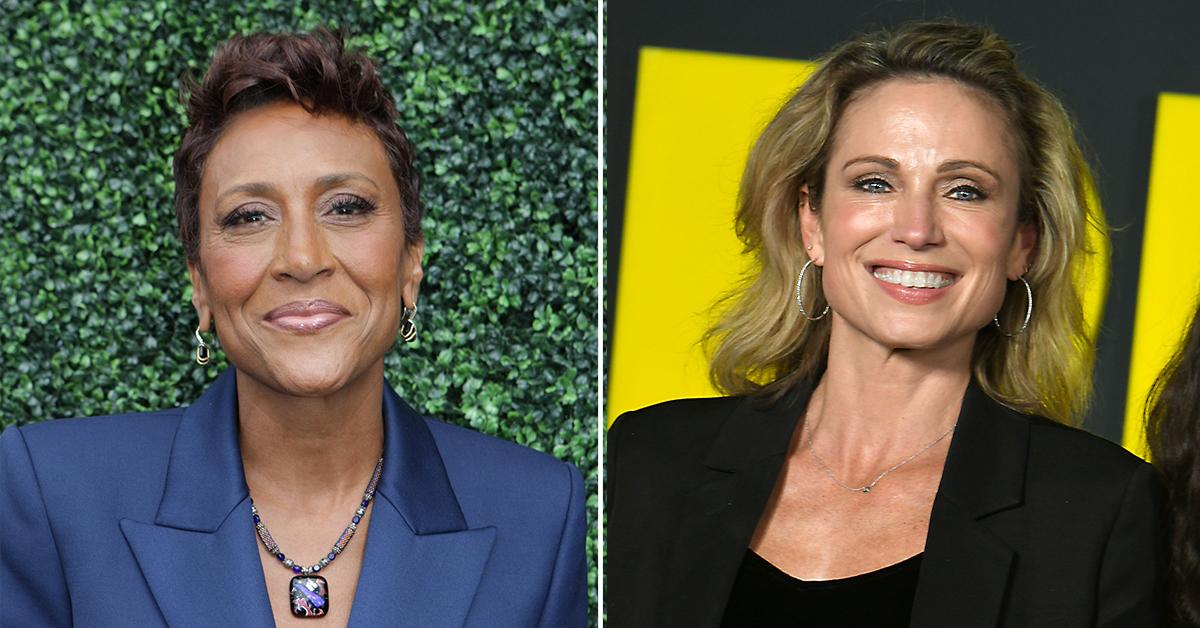 'Good Morning America' Costars Robin Roberts & Amy Robach Test Positive For The Coronavirus
Robin Roberts and her Good Morning America coanchor Amy Robach have both tested positive for COVID-19.
The former revealed the news via twitter, writing, "Appreciate the concern about my absence this week on @GMA. Unfortunately I tested positive for Covid. "
Article continues below advertisement
"Grateful my symptoms have been mild and that I'm doing well," added the star. "Looking forward to returning as soon as I can. #ThankfulThursday #HappyFridayEve."
The day prior, Robach shared her own diagnosis, noting that she's already feeling better since receiving her positive test result almost a week ago.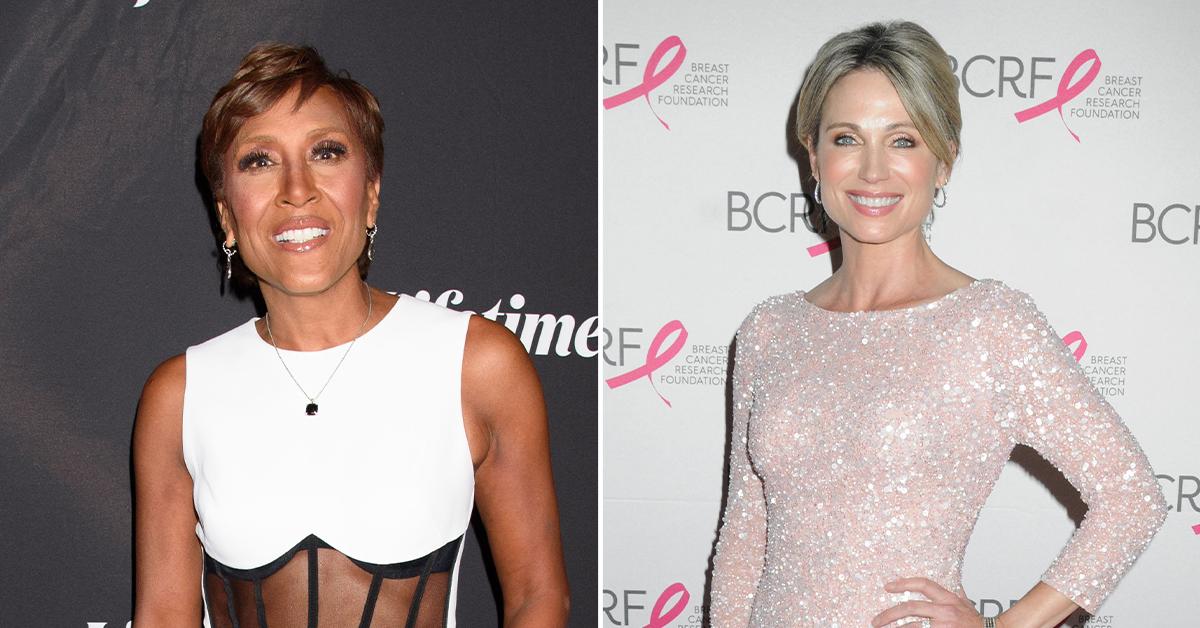 Article continues below advertisement
"Appreciate all the ❤️ I'm quickly on the mend because I'm fully vaccinated and boosted!" she shared. "It was crazy though - I had exhaustion and lower back pain last weekend - not putting two and two together that those were early Omicron symptoms… Just thought I was pushing myself too hard with my training runs!!"
"It's now day 6 since symptoms started, so hopefully getting stronger every day, was even able to jog a few slow miles in the snow - no one else was crazy enough to run in that ❄️ so had the path to myself!" continued the mom-of-two. "Hunkering down now and wishing everyone a safe and beautiful weekend."
Article continues below advertisement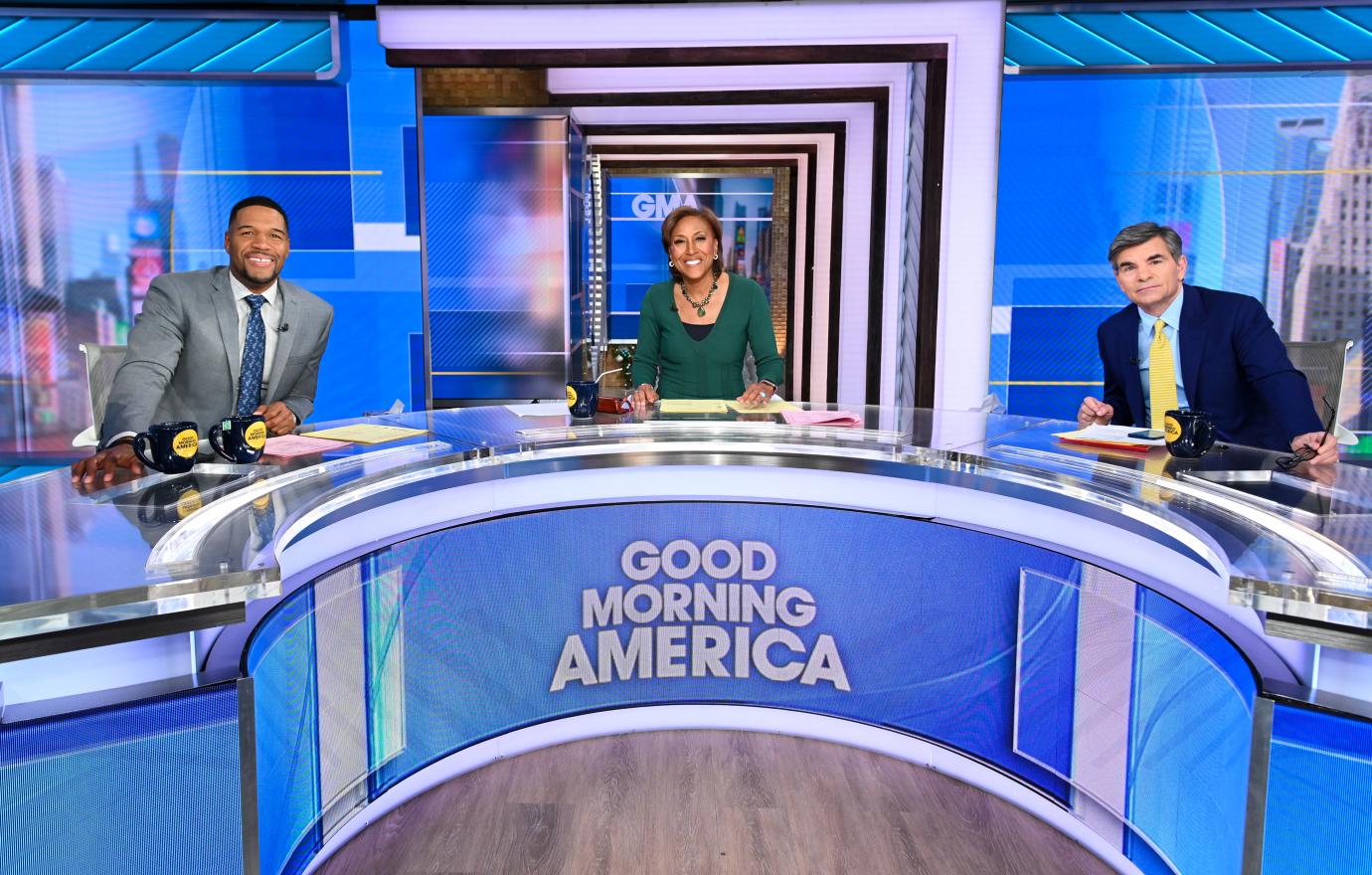 The majority of people catching the virus these days have been infected with the Omicron strain, which seems to be causing less harmful symptoms.
"We are seeing more and more studies pointing out that Omicron is infecting the upper part of the body. Unlike other ones, the lungs who would be causing severe pneumonia," WHO Incident Manager Abdi Mahamud stated. "It can be a good news, but we really require more studies to prove that."
However, doctors warn against people letting their guard down, as countless hospitals across the country are at full capacity.
"While Omicron does appear to be less severe compared to Delta, especially in those vaccinated, it does not mean it should be categorized as 'mild,'" said Tedros Adhanom Ghebreyesus, the WHO's director-general. "Just like previous variants, Omicron is hospitalizing people and it is killing people."