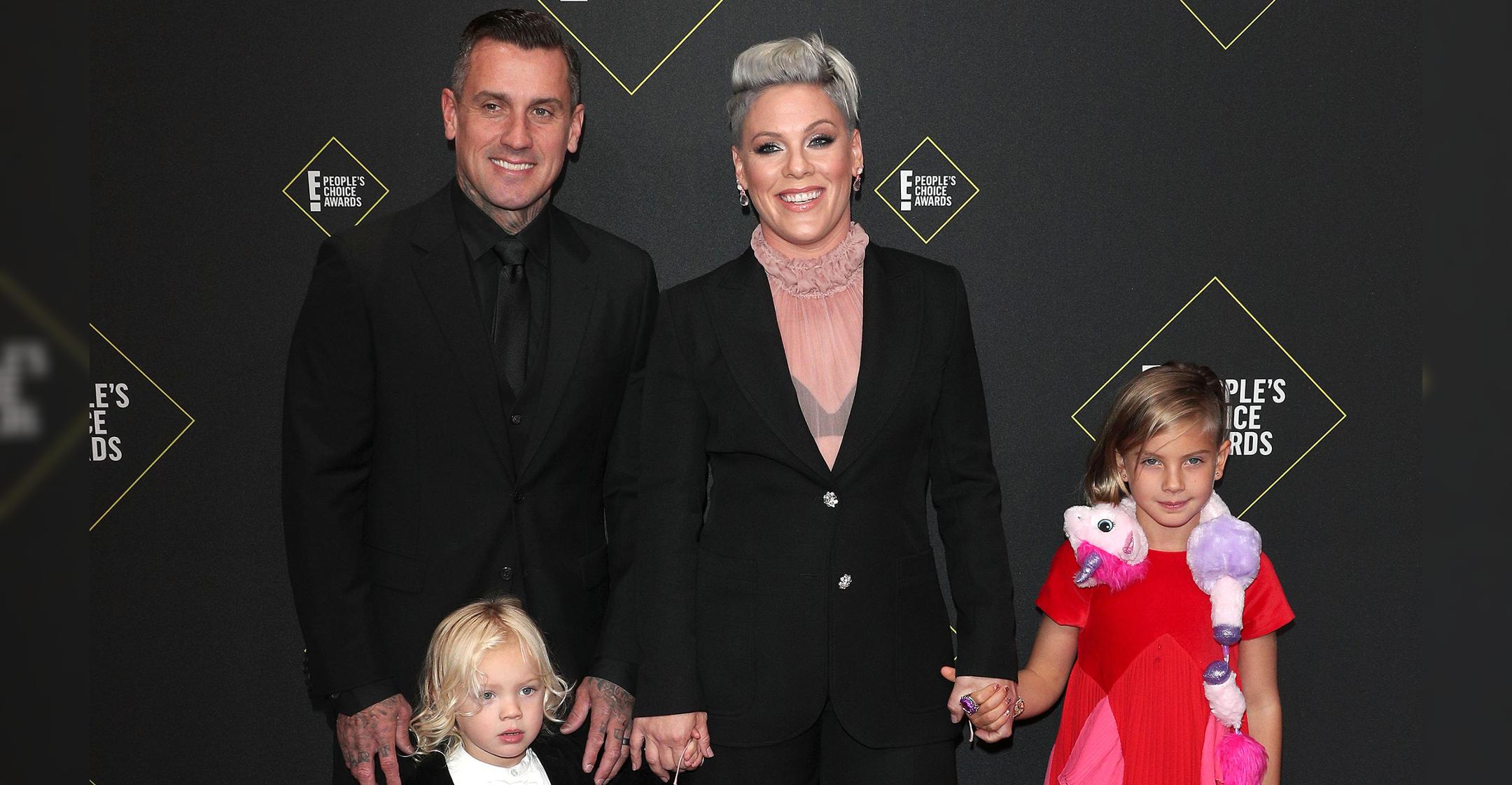 Pink Isn't Ashamed To Admit That She Cries In Her Closet Whenever She Becomes Too 'Overwhelmed' With Motherhood
Pink's days as a mom-of-two aren't always covered in sunshine.
In a new interview with PEOPLE, the 42-year-old singer confessed she becomes "overwhelmed all the time" while parenting her and husband Carey Hart's two kids, daughter Willow, 10, and son Jameson, 5.
When it comes to expressing her emotions, the Grammy winner revealed, "I cry in my closet a lot," as the small space is the only area she can have some much needed privacy.
Article continues below advertisement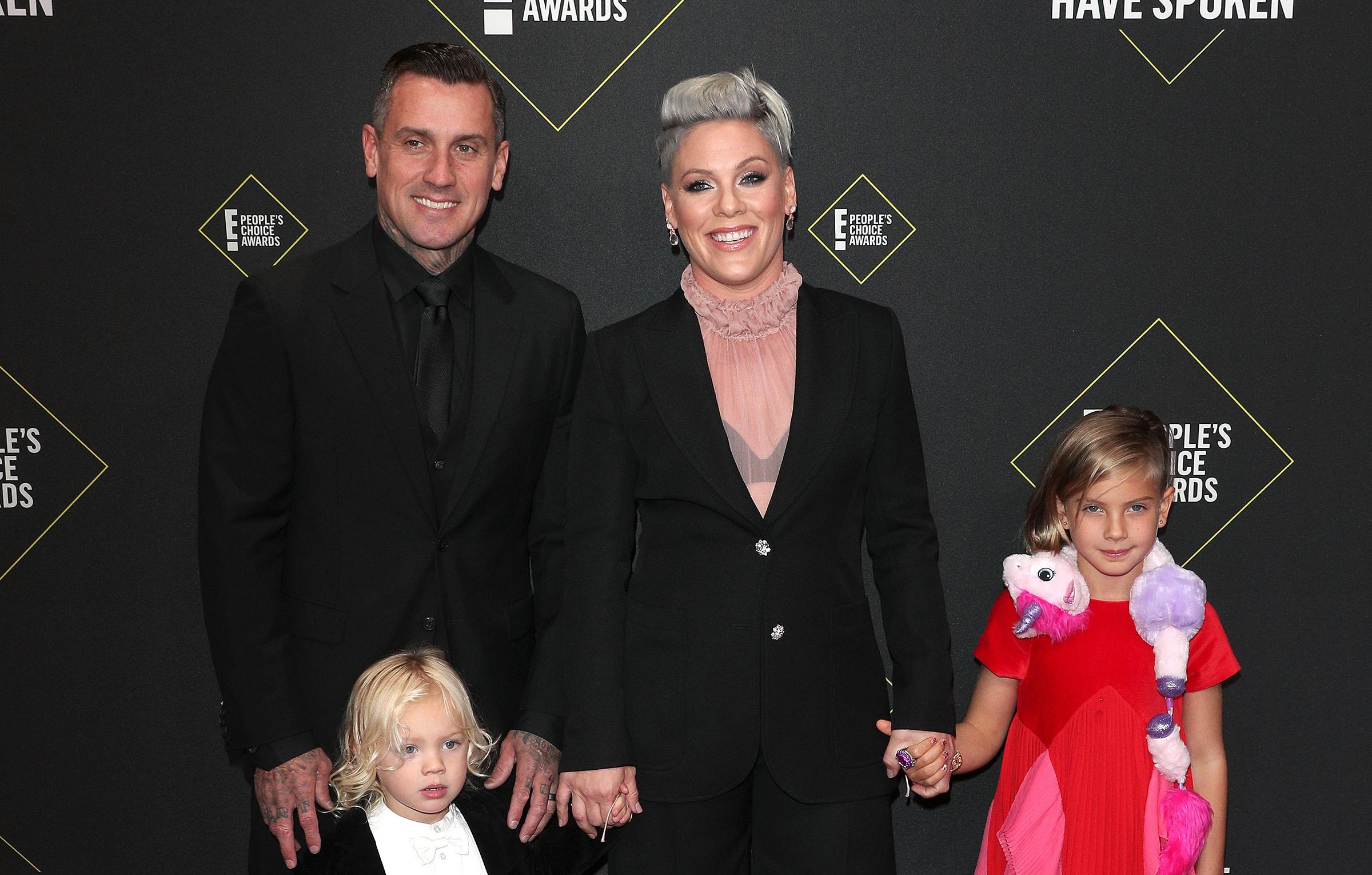 "Here's the problem when you don't have boundaries in your house: I'll go in the shower and have a full out loud conversation with myself and I'll turn around and Willow's been standing there staring at me the entire time," she shared. "We really need to get more locks in this house. I try to explain to my children that me going to the bathroom is not an invitation for a family meeting."
Article continues below advertisement
The "So What" crooner told Today that she's eager for Coronavirus restrictions to lift so she and her brood can return to normalcy — which for them, means hitting the road.
"I'm going on tour. I gotta get out of my house. I gotta get out of here," she insisted. "I miss my family, my tour family. I miss people. I'm ready to go." Though nothing's set in stone, the mom-of-two used to have her tots come along with her whenever she embarked on a tour.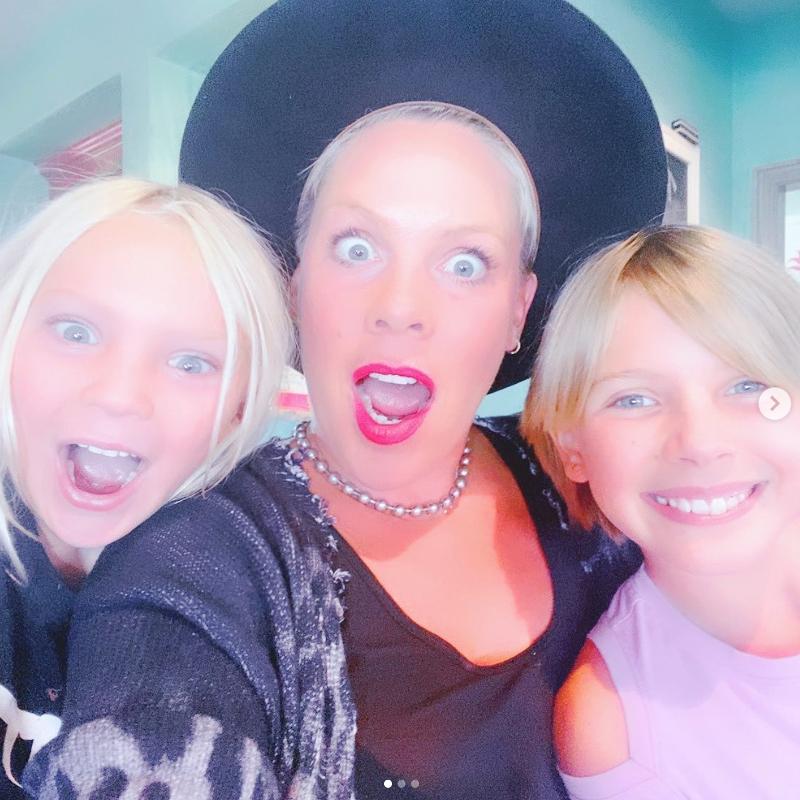 Article continues below advertisement
"Their normal is different: We go on tour and have a ball pit in Mommy's dressing room. But they are normal kids. Jameson wants to be an astronaut," she explained to PEOPLE last year. "Willow does gymnastics and reads Harry Potter and is convinced she's going to Hogwarts when she's 11, and I don't have the heart to tell her that she's not."
The star acknowledged that balancing family life while on the road is "impossible," but she's managed to make it work so far.
"I'm always trying to figure out: 'Am I doing the right thing? Can a woman have it all? What does that even mean?' And the answer is no, most of the time you can't, and it feels like you're climbing Mount Everest," she confessed. "But it's also so magical what I get to do and who I get to be in this life."