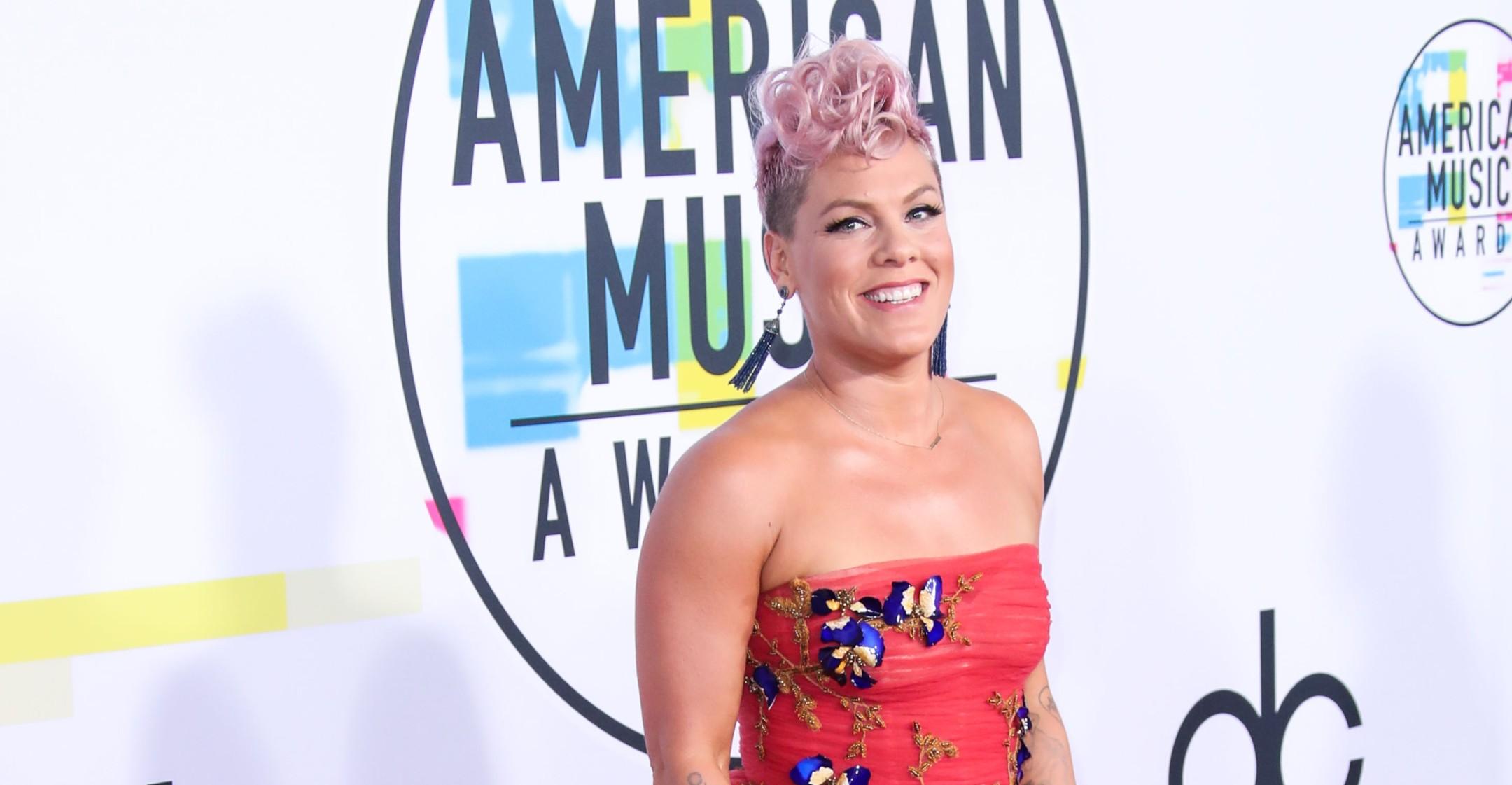 She Got It From Her Mama! Pink's Daughter Willow, 9, Shows Off Stellar Vocals In Impressive TikTok Debut — Watch
Singer Pink may be the latest A-lister to join TikTok, but in her first post on the social media app, it was her and husband Carey Hart's 9-year-old daughter Willow who stole the show!
The cute clip kicks off with the "So What" crooner and Willow discussing what the latter should sing in the debut post, with Willow telling her mom, "Or I can sing 'Cover Me in Sunshine,'" to which Pink replies, "Ya, ya."
Article continues below advertisement
The budding star then started singing the tune, which just so happened to be an original track of her own.

"Cover me in sunshine/ Shower me in good times/ Tell me that the world's been spinning/ Since the beginning and everything will be all right/ Just cover me in sunshine," she flawlessly croons.
Article continues below advertisement
After her short but sweet performance — which racked up nearly 1 million likes and 4 million views — Pink came back into the frame with a huge smile on her face, expressing "OK!"
The next day, the superstar shared another TikTok video where she tried "teaching" Willow's song lyrics to her 4-year-old son Jameson. In the post, which Pink titled, "This one is trouble," the tot repeated every word, but in hilarious, drawn out and deeper voice.
"What version is that?" Pink asked him while laughing. "Low version," he confidently replied as he flashed a smile.

Clearly, Willow has her mom's musical talent. In fact, last year, the mother-daughter duo performed Nat King Cole's "The Christmas Song" together for The Disney Holiday Singalong.
Article continues below advertisement
Plus, Pink's even revealed that she even takes her daughter's opinions into account when releasing new songs.
"I know everybody with kids says this — that their kid is their barometer of cool — but Willow tells me which songs of mine she likes and the way she does that is she just starts singing them after one listen," she explained. "She is my inspiration for everything. I think of little girls like her when I'm doing something like this because I want it to be fun."
The two TikTok posts come nearly two years after the singer stated that she would no longer being sharing footage of her kids on social media due to "mean-spirited" comments.
"I cried so hard after that because I like to share my family," she confessed in 2019 after people slammed her parenting style. "It's my proudest moment. I'm prouder of my kids than anything I've done in my whole life."

Luckily for us, she's decided to start sharing her pack with her fans again.