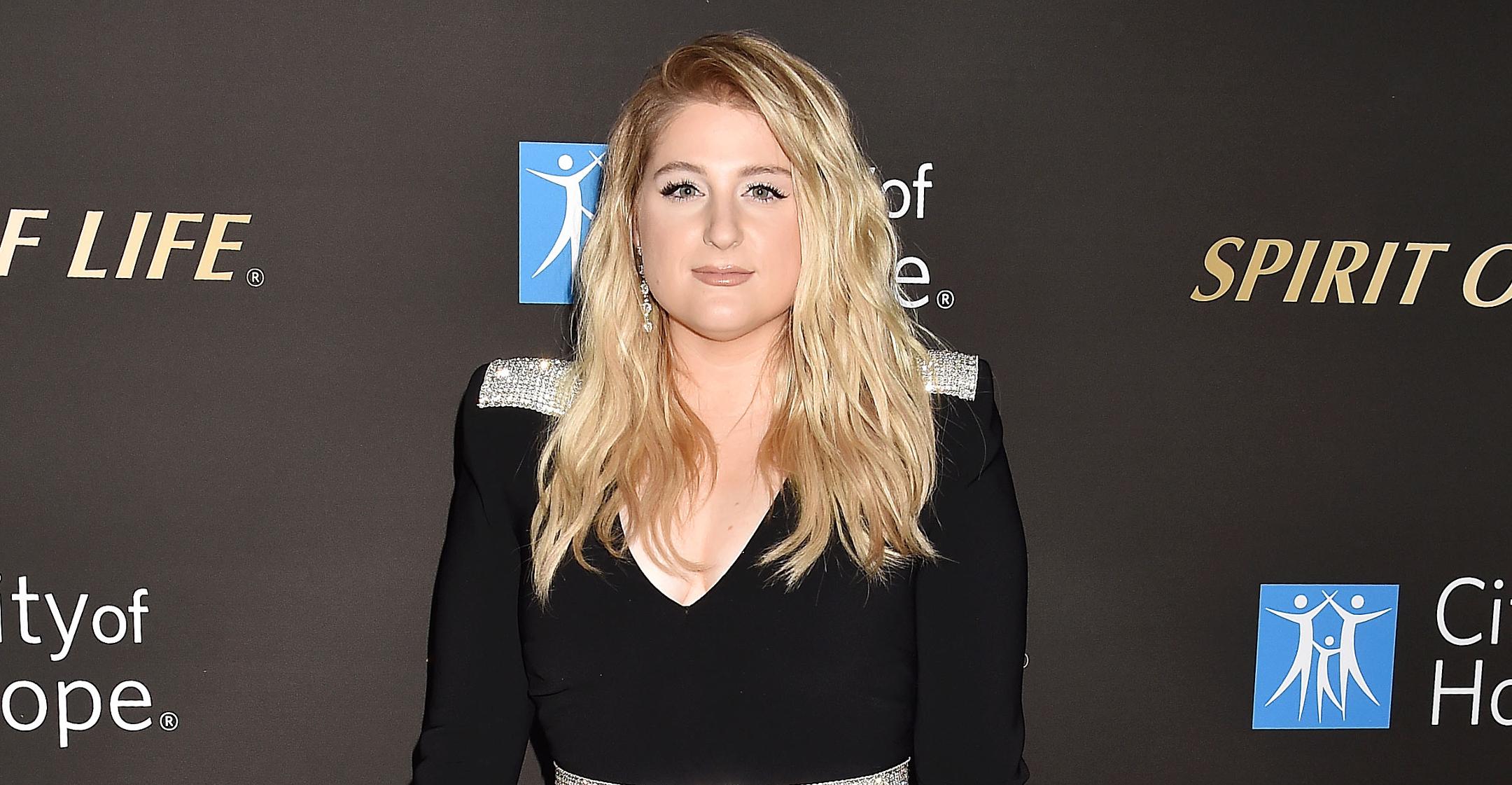 Meghan Trainor's First Panic Attack Occurred While Presenting An Award At The Grammys: 'I Was Trapped In Hell'
Singer Meghan Trainor is opening up about suffering through her first panic attack — which just so happened to be in front of millions and millions of people. The mom-of-one recounted the incident during an episode of Dear Media's "Say Yas to the Guest" podcast, explaining that it occurred while she was presenting the nominees for Best New Artist at the Grammys in 2017.
Article continues below advertisement
The 28-year-old star was already not feeling great since she had to wake up at 4 a.m., explaining, "When you're at your most successful, your schedule is a**. It is like so incredibly hard."
While she was speaking on stage, she all of a sudden felt like she "was going to pass out." Though she thought she mumbled through her speech, people told her afterwards that she seemed normal and "put together."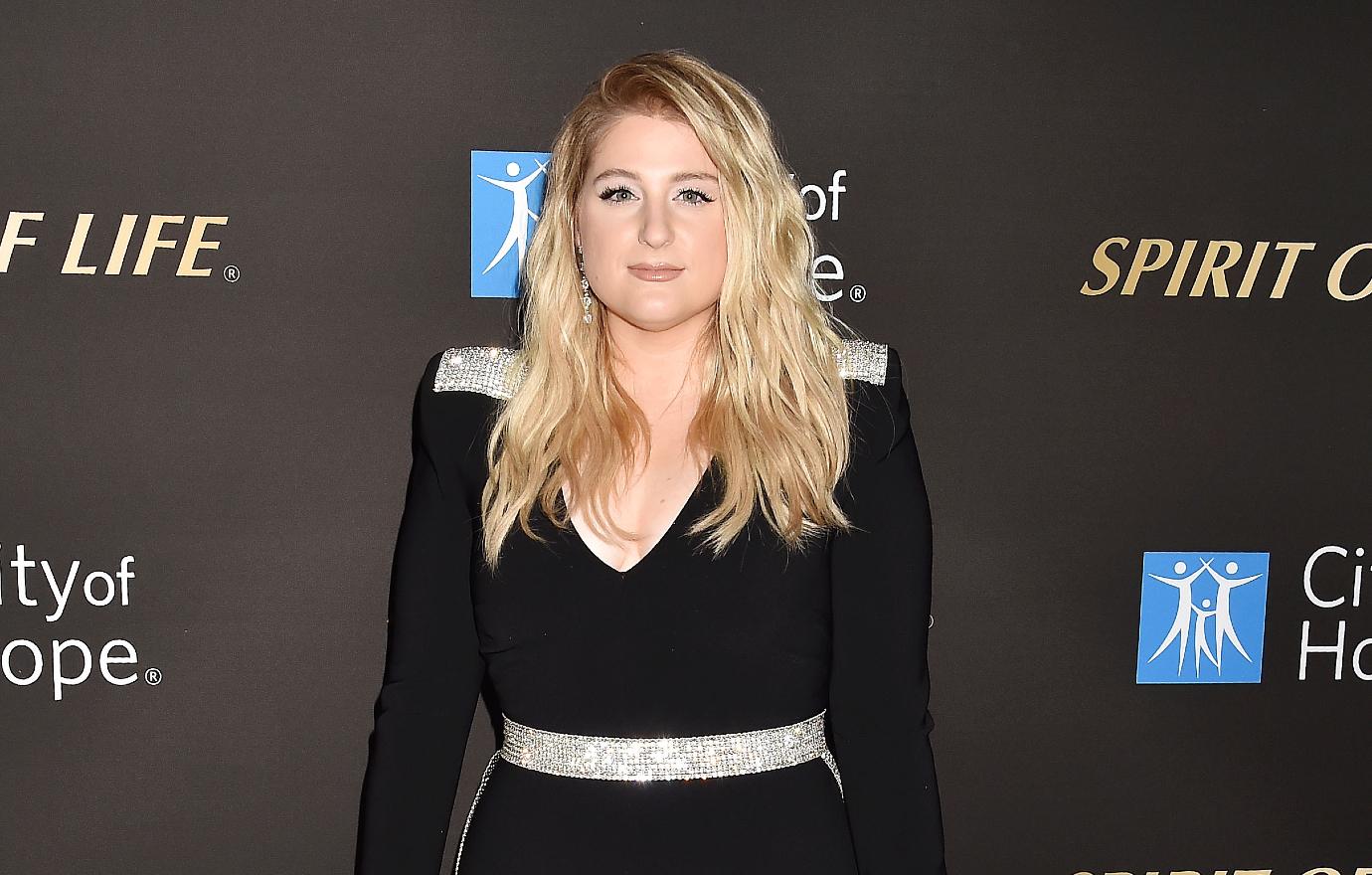 Article continues below advertisement
But after she finished up and went backstage, she found herself gasping for air.
"Like, imagine this whole room watched me collapse ... to the point where Gayle King emailed me later and was like, 'Are you OK?'" she shared. "And she was my little pen pal for a couple of years just checking on me."
The "No" crooner noted that people warned her that if she went to the emergency room, they were "going to offer heavy drugs," so she asked for the "the lightest form ... and it worked. It was great. And it wasn't like addicting or anything."
After her first scary experience, she sought out help, but it took about "two years" for her to "figure out" that what she was experiencing was anxiety. "I saw so many doctors, I saw an acupuncturist," she recounted. "I was like, 'I'm doing it all.'"
Article continues below advertisement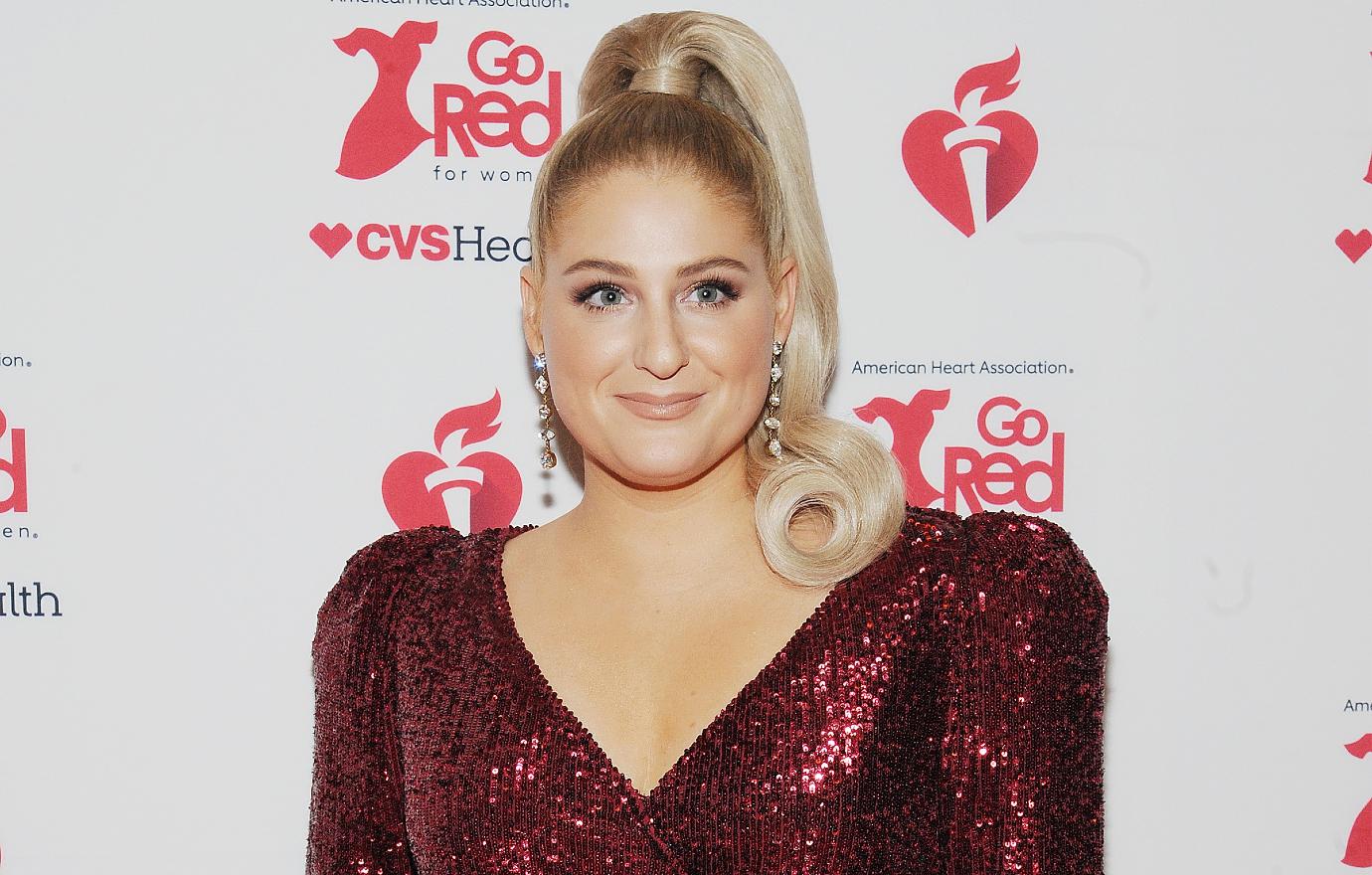 "I was like, 'I'm trapped in hell. And it feels like a demon's taken over and I can't make it stop.' And it would happen all the time. And even if I would research it, it triggered me and I'm like, 'That's right, I can't breathe. It's closing, it's happening again,'" she explained. "And so it took me a long time with my husband [Daryl Sabara] helping too, of trying to figure out like, 'Oh, that's my brain.' It scares the crap out of you. 'Cause you're like, your brain can do this ... while dead sober? Your brain can do these crazy things to you."