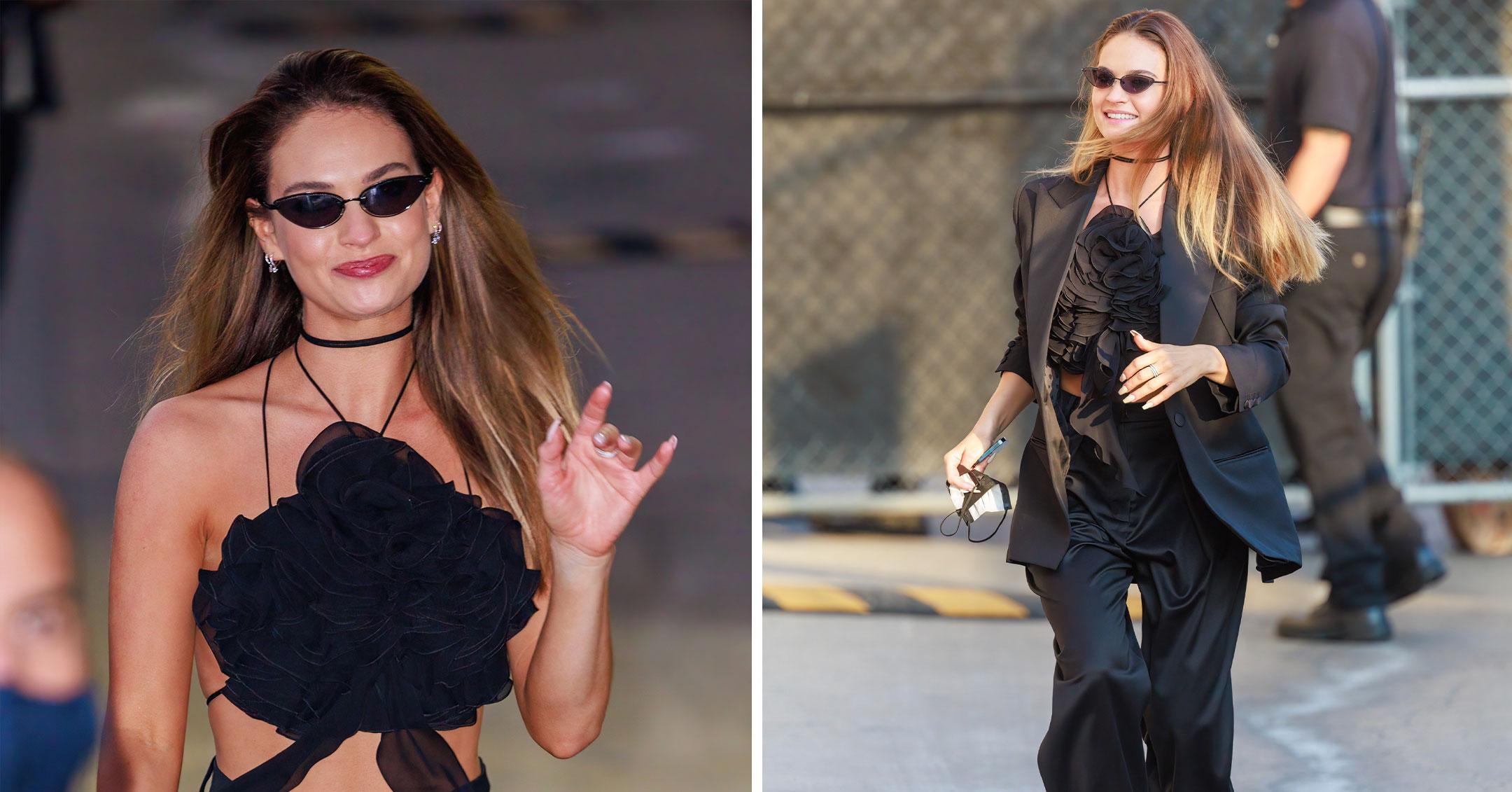 'Pam & Tommy' Star Lily James Embraces The '90s In A Cropped Halter Top & Choker Necklace — See Pics!
Pam & Tommy lead Lily James gave off Pamela Anderson vibes when she stopped by Jimmy Kimmel's show on February 1, as she donned a '90s-esque outfit to chat about the new Hulu series.
Check out her look by scrolling down!
Article continues below advertisement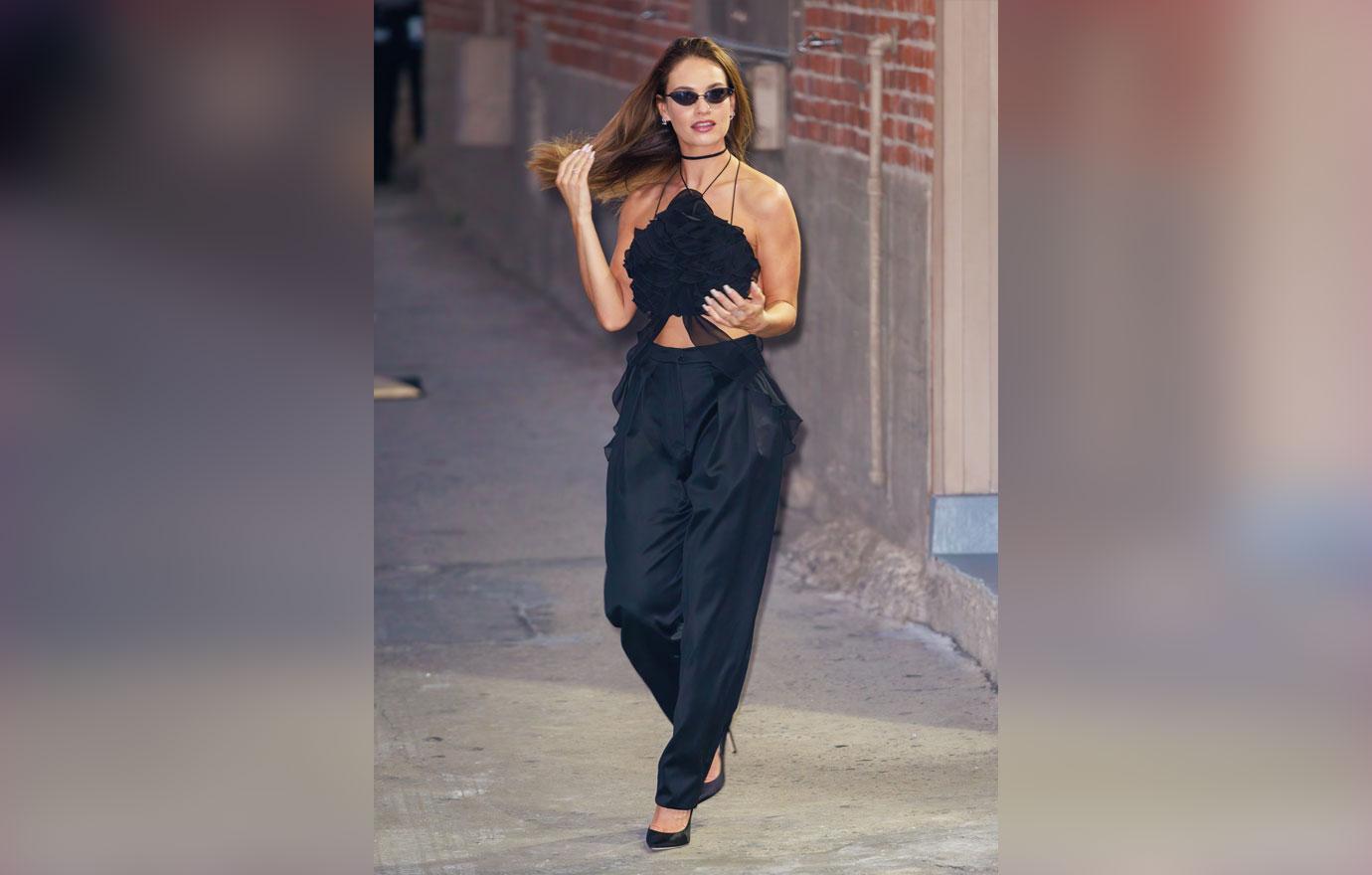 The Cinderella star stepped out in Magda Butrym's halter-style crop top made from ruffled tulle in addition to a pair of loose pants and stiletto heels. She accessorized with a small pair of sunglasses and a choker necklace.
James has previously said that this role was unlike any she's ever had. "I've never worked so hard," she insisted to Net-A-Porter. "I read the books [Anderson] has written, I read her poetry, I can parrot along to all her interviews."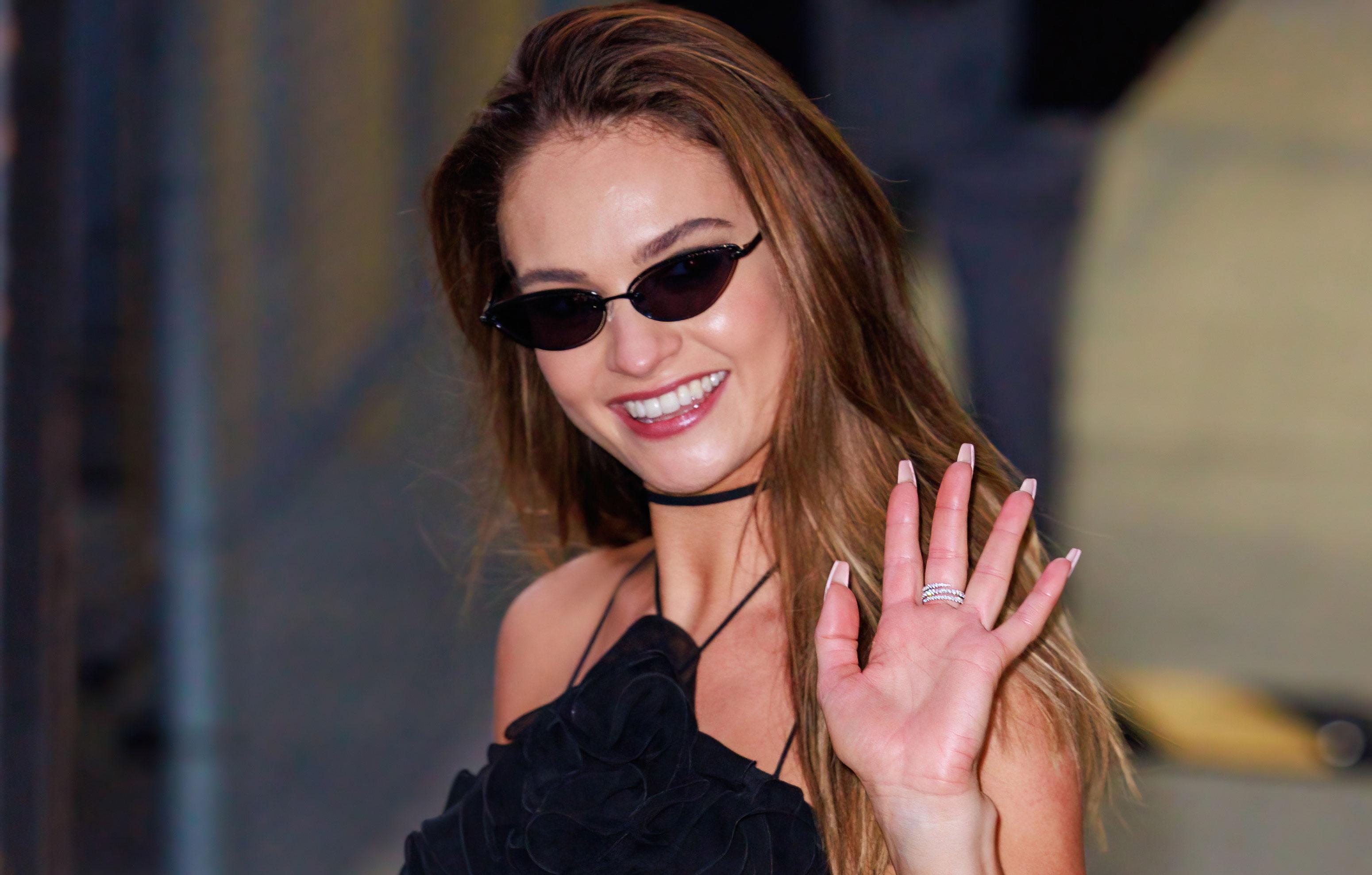 The British beauty loved physically transforming into Anderson, confessing that she "hated" saying goodbye to the character when she finished filming.
"It was like being stripped of all these superpowers! I'd really enjoyed the physicality and the sensuality, even down to the long fingernails," she explained. "There was just so much character to hold on to – it was really thrilling."
Article continues below advertisement
"I've never done anything where I look very different from myself before. And I'd really like to continue in this vein, because I felt there was something very freeing and liberating in it," she added. "There was a bravery that came from that. A courage that came from ... disappearing."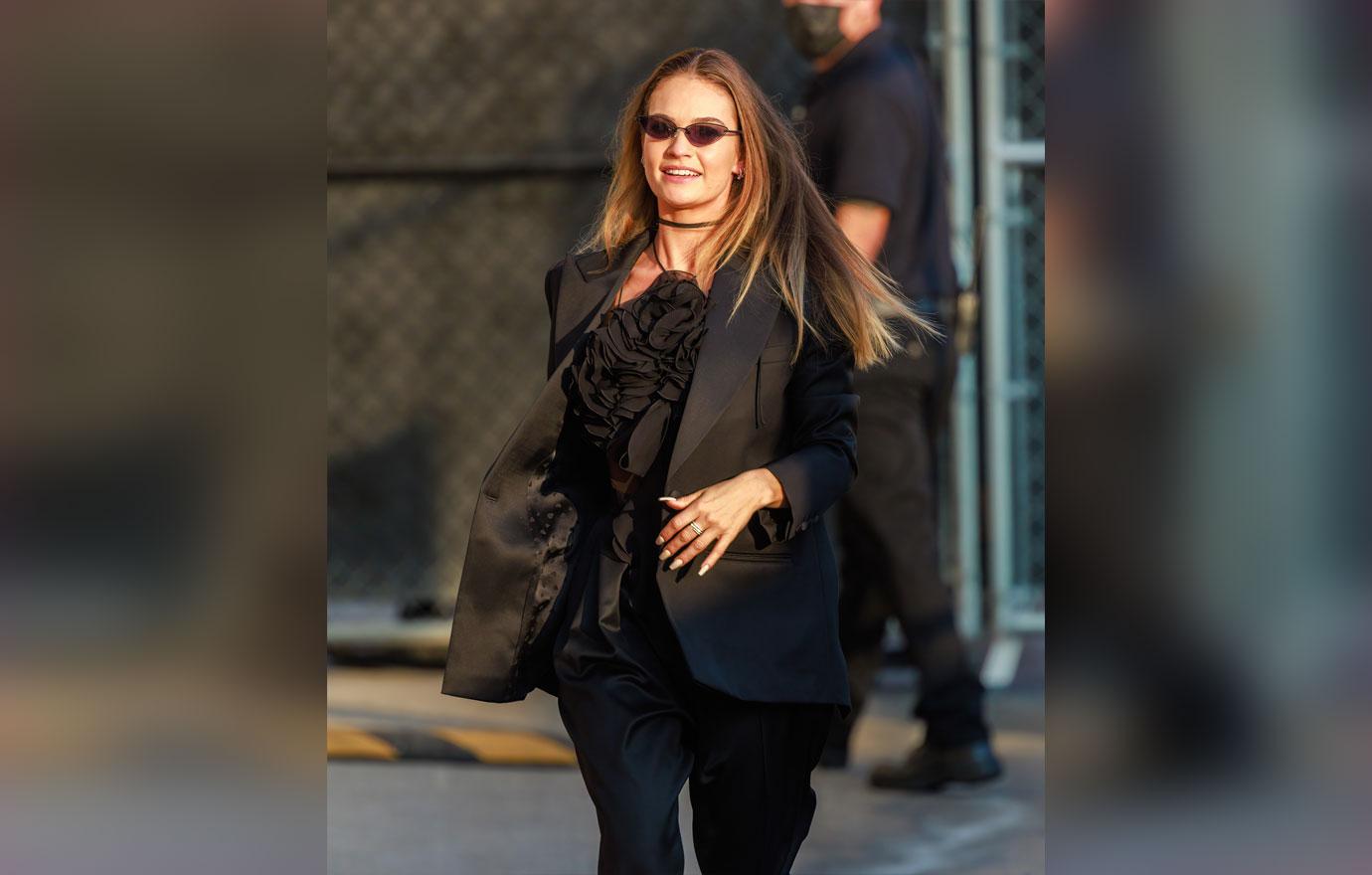 Though the star — who also wore a black blazer — and Anderson don't have similar career paths, James still felt connected to her.
"You can relate to a lot of things purely as a woman because, unfortunately, whether you're Pamela Anderson [or not] there are moments of sexism, or misogyny, or double standards where you're not treated the same as your male co-worker. It's sort of an age-old story," she shared with IndieWire. "You're undermined or you're patronized. Your sexuality is weaponized. It felt like really huge themes that are so understandable and relatable beyond the exact story of what happened to Pamela Anderson."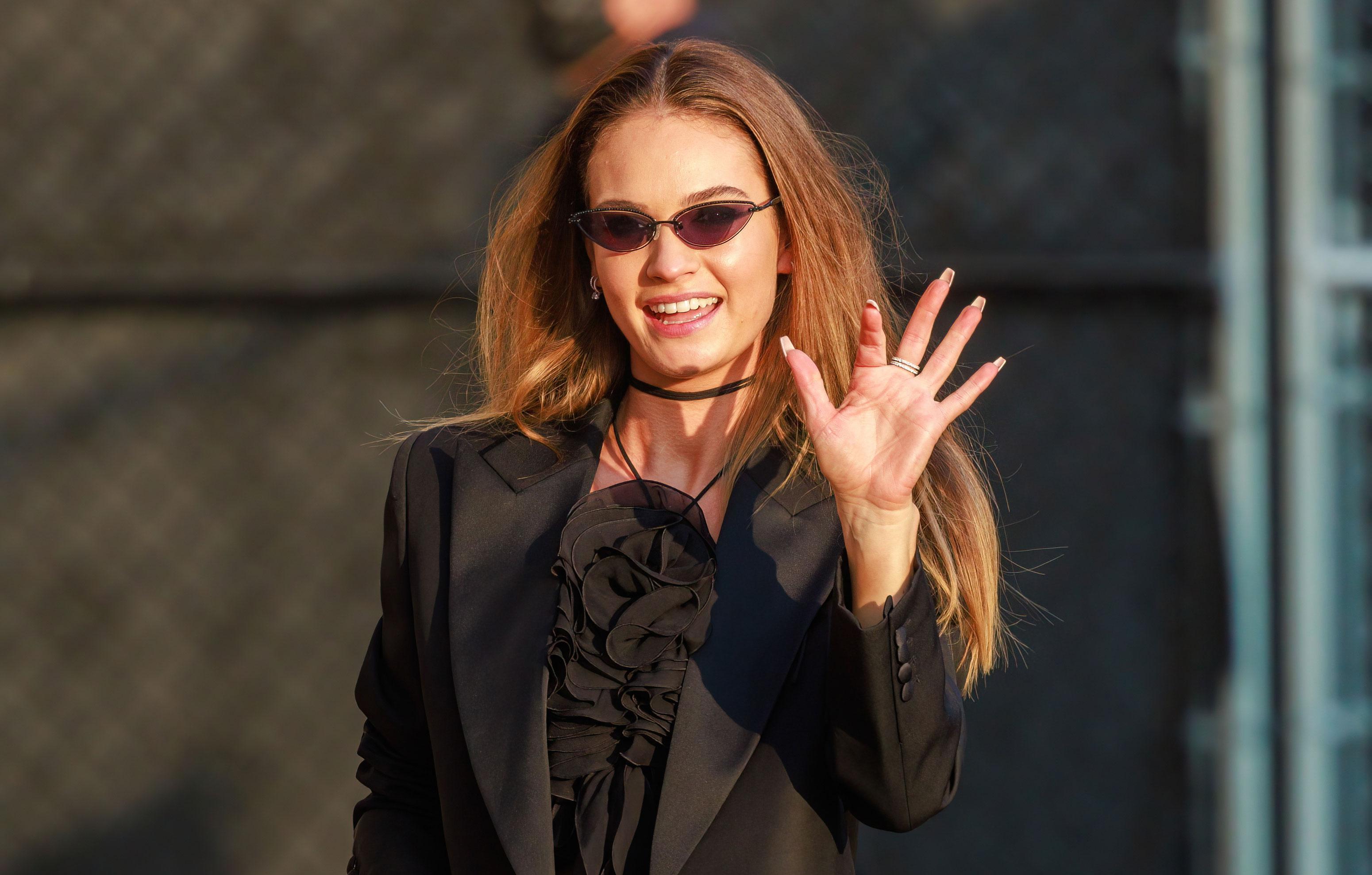 The media frenzy that ensued after Anderson and Tommy Lee's sex tape released caused the Baywatch alum to take a backseat from the spotlight, and James noted that the show's "intention" is "to hold a mirror up to make people look at their own culpability in perpetuating this unhealthy viral internet behavior. We are all complicit and we have to become more aware and sensitive."