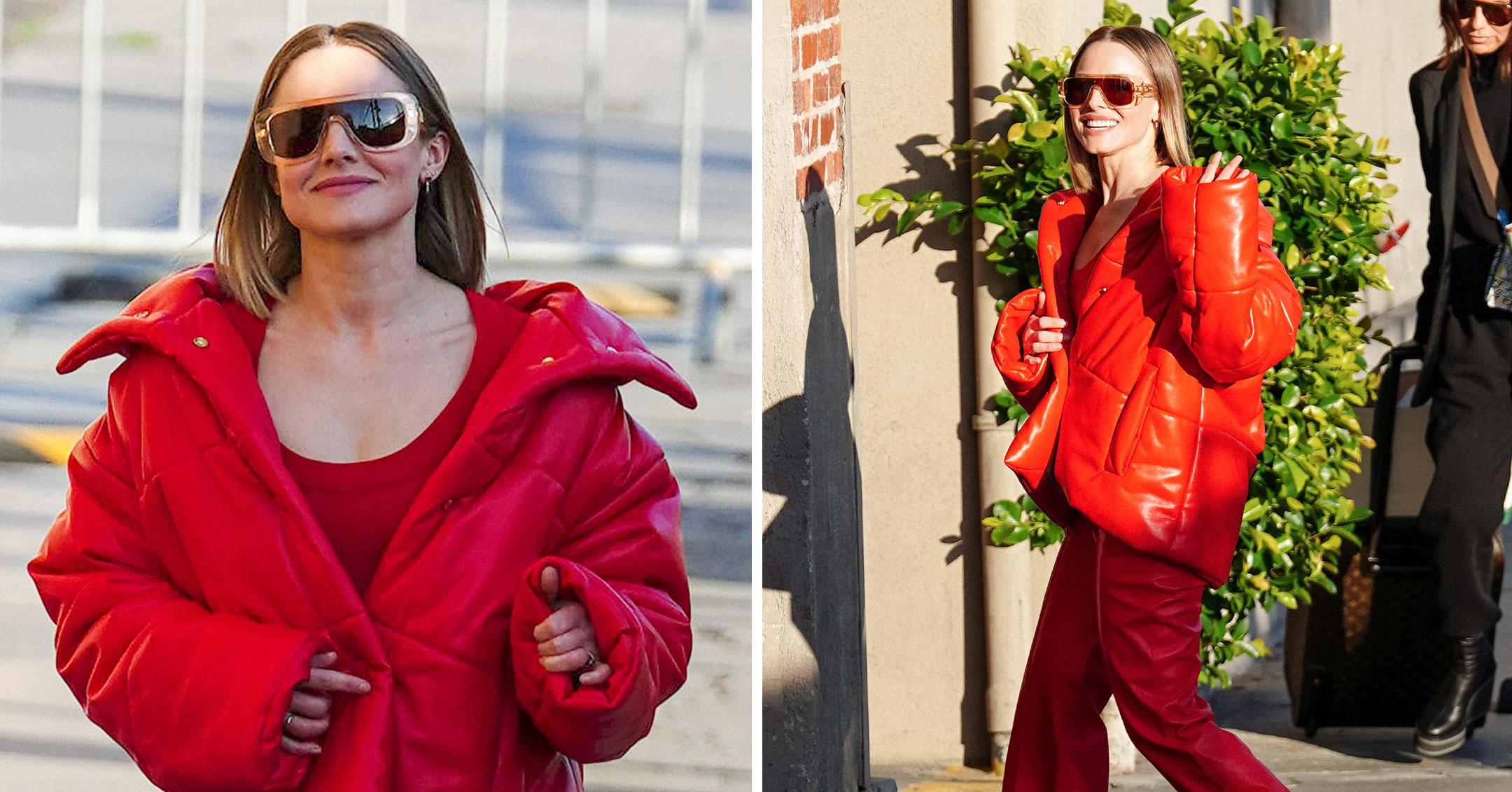 Actress Kristen Bell Stands Out In A Red Leather Puffer Coat & Matching Pants — See Her Vibrant Outfit!
It was impossible to miss Kristen Bell when she was out in Los Angeles on January 25.
Though the actress shielded her eyes with a pair sunglasses, she turned heads thanks to her bright red coat and pants.
Check out her look below!
Article continues below advertisement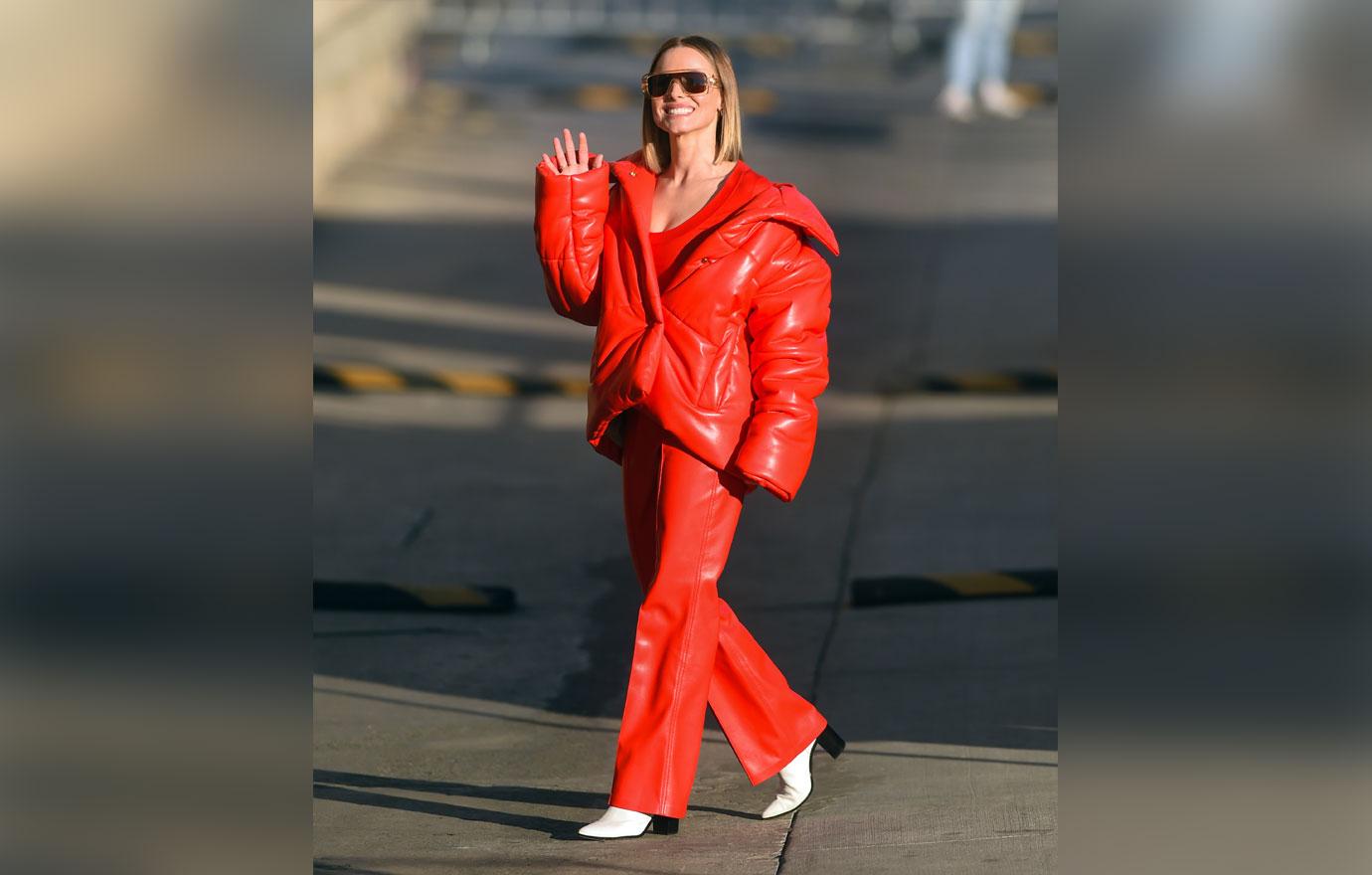 Red alert! The mom-of-two stayed warm in a red leather puffer coat and matching wide-legged pants. She also wore a red shirt, a pair of white booties with black heels and a futuristic pair of sunnies.
Bell was on her way to Jimmy Kimmel's show, where she touched on family life and her new dark comedy series, The Woman in the House Across the Street From the Girl in the Window.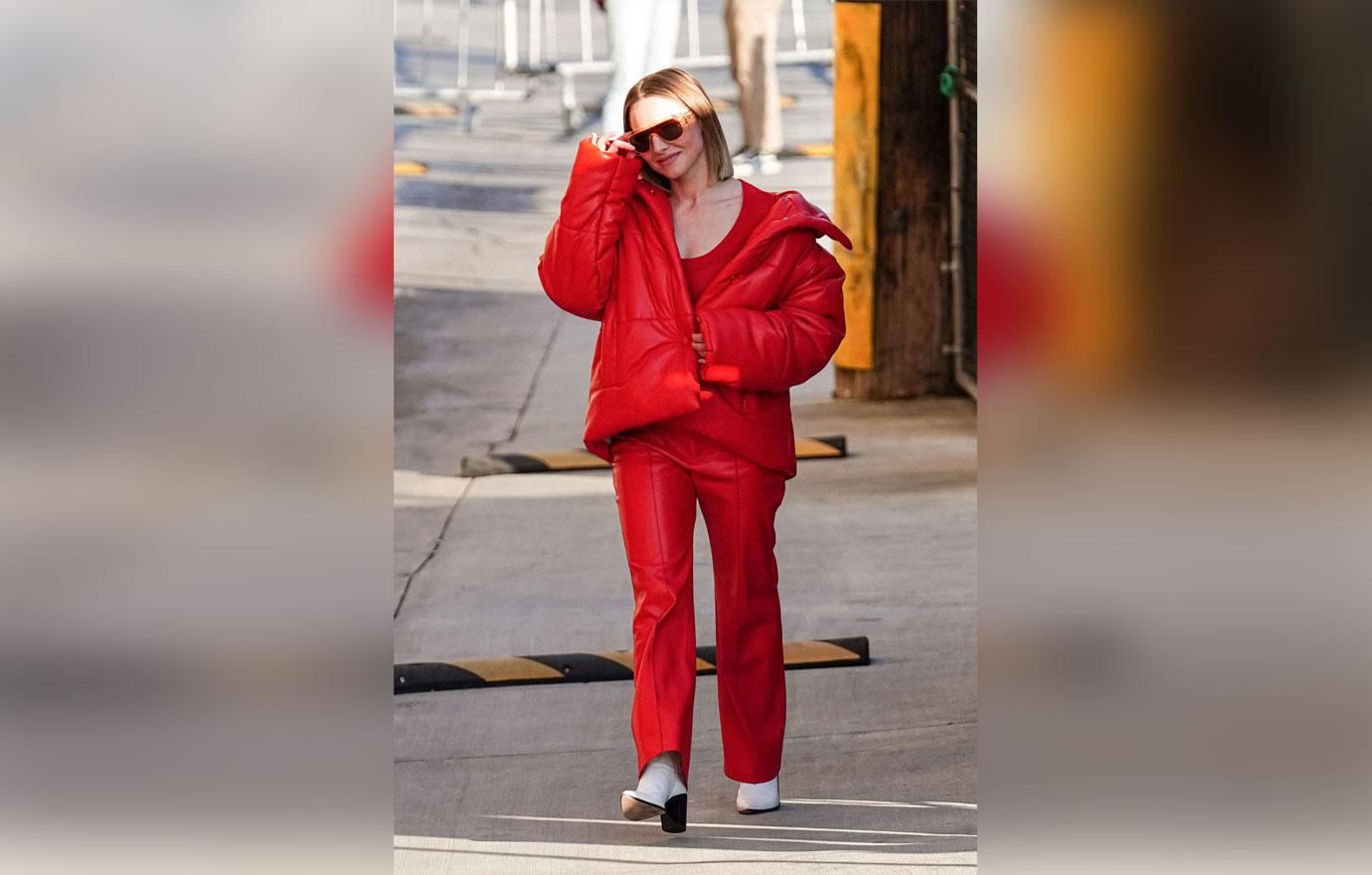 In the Netflix show, the actress' character has a habit of drinking red wine, but the sip wasn't actually alcoholic in real life.
"The first day it was grape juice, and I had a sugar crash, and we figured out that hibiscus tea was a better option," the Veronica Mars lead spilled to Entertainment Tonight. "It's really tart and it's delicious. I was so hydrated during this show. There's never been anyone 80 percent water, and I'd say I was 99 percent water during this whole show. So, a lot of runs to the bathroom, but I quite enjoyed the hibiscus tea."
Article continues below advertisement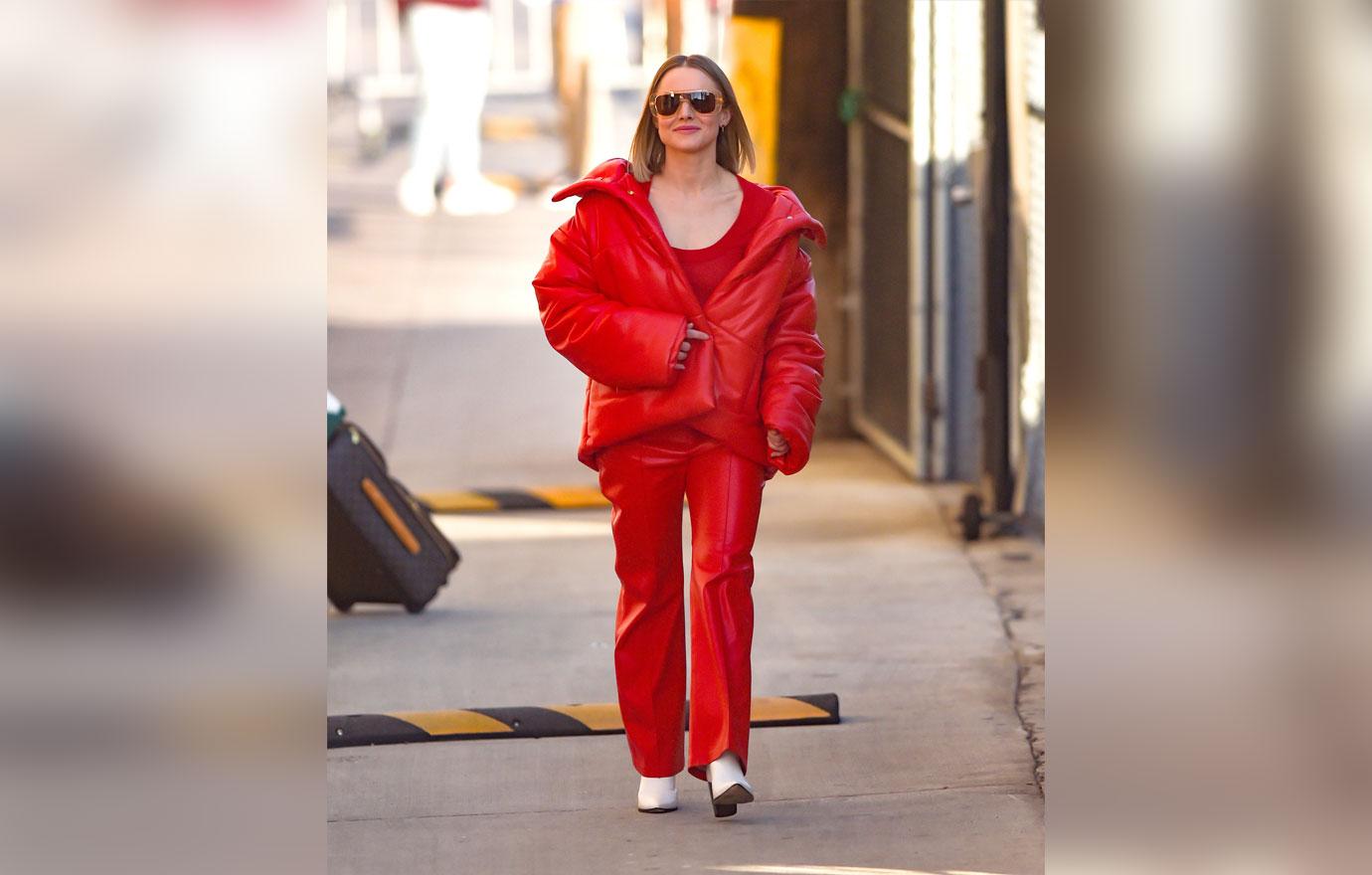 The blonde beauty also gave some TMI details about husband Dax Shepard, revealing that she recently caught him using a power tool to remove his "dead toenail."
"He likes to do it himself. He's a really DIY-er when it comes to medical stuff," she explained. "His has a real, industrial Dremel that you use for outside yard work, and I said, 'Hi, bud, can I at least switch this Dremel for my nail Dremel?'"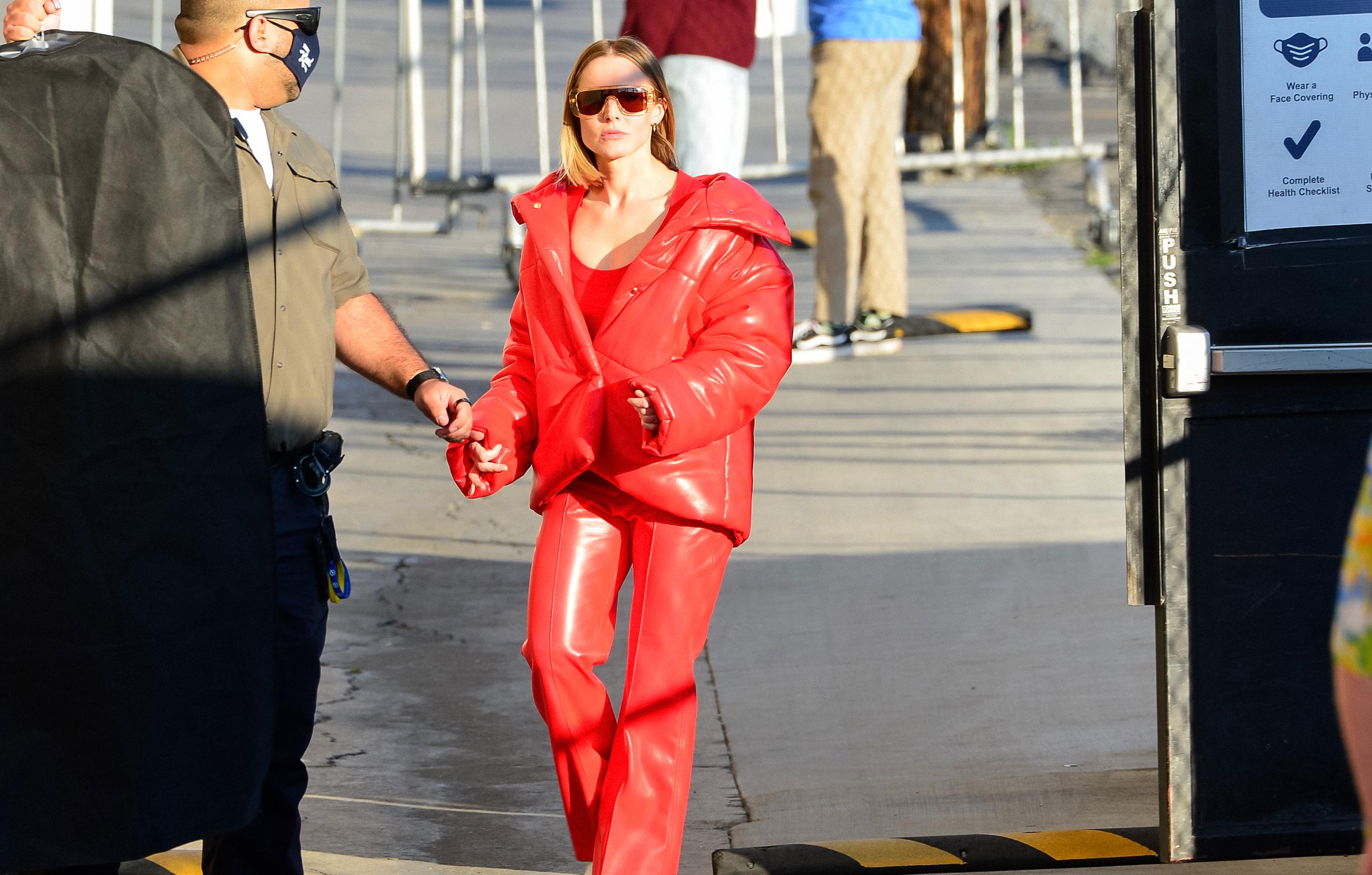 Kimmel joked that the actor is turning into a "crazy old man," to which the star replied, "but he's so fun and he's so wonderful, Jimmy, I don't care. Who needs toenails in a partner? When you're on a dating app, it's not like you're like, 'Must have toenails!' Who cares?"