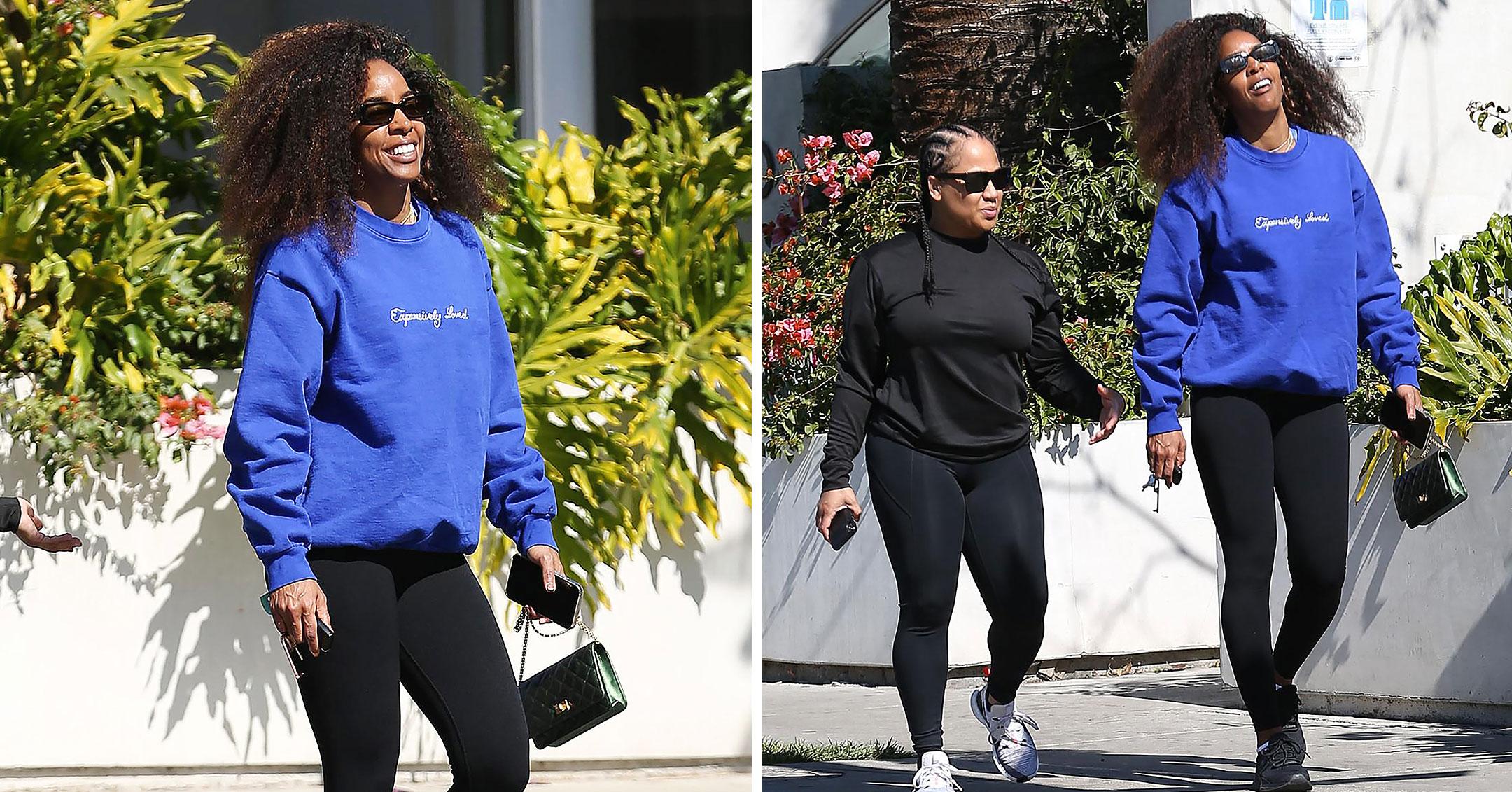 Kelly Rowland Wears A Crewneck Sweater & Leggings While Getting In Her Daily Steps — Pics
Walking on sunshine! On February 25, singer Kelly Rowland and a pal went for a stroll around Beverly Hills. The pair were dressed comfy for their outing, and the mom-of-two had a smile plastered on her face the entire time.
Scroll down to see photos.
Article continues below advertisement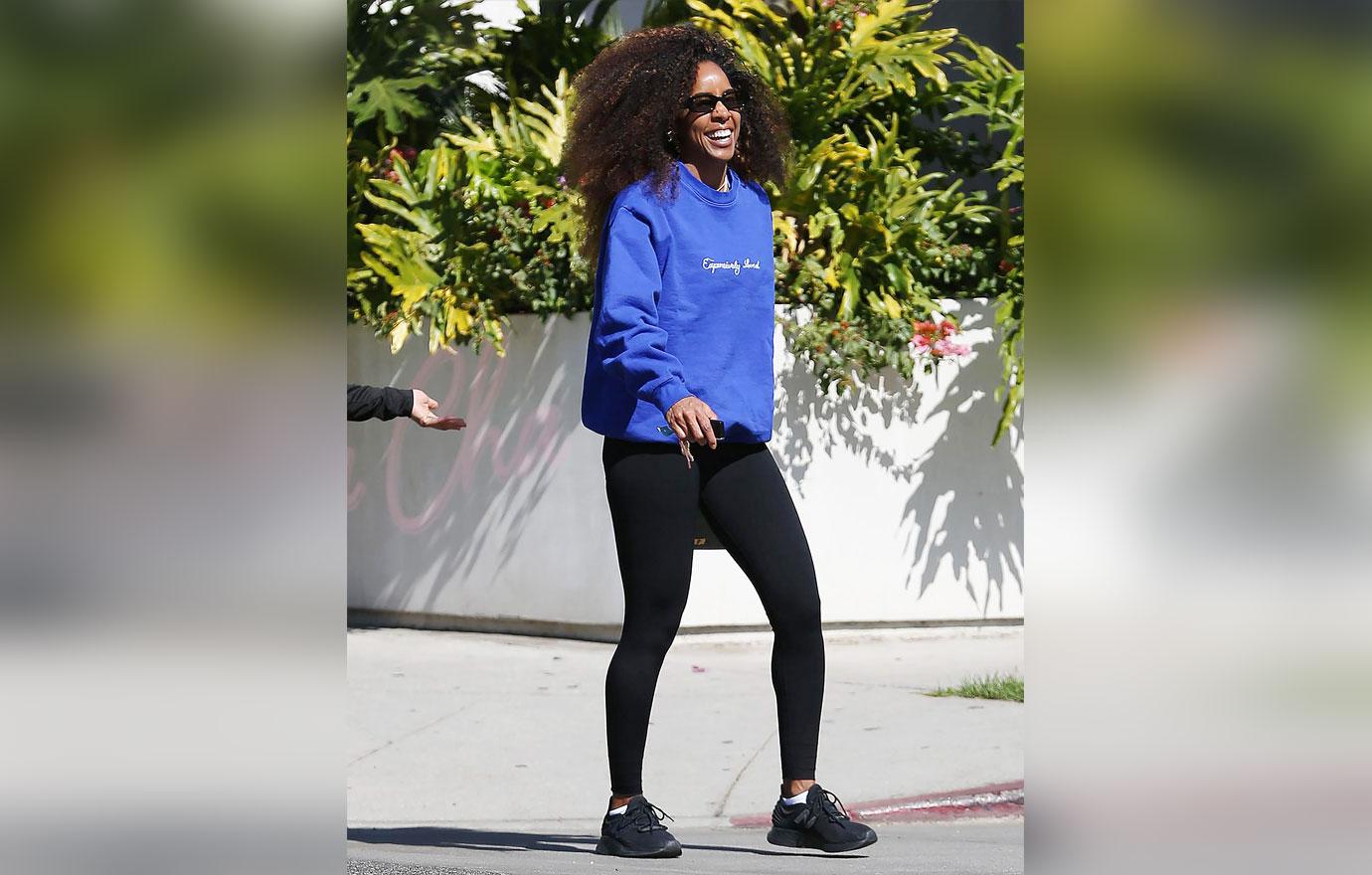 The Destiny's Child alum stepped out in an indigo sweater, black leggings, black athletic sneakers and a pair of sunglasses.
The Atlanta native celebrated her 41st birthday on February 11 and expressed her gratitude for all of the well-wishes fans sent her way.
"For every call, every flower, every card, every text, every post…everything!I THANK YOU!!!!I THANK YOU!!!! Thank you for all the birthday love!!I felt so special!" she gushed on Instagram. "It meant more to me than you will ever know!!I HAD THE BEST BIRTHDAY! God bless you all!!I love you A BIG PIECE!!"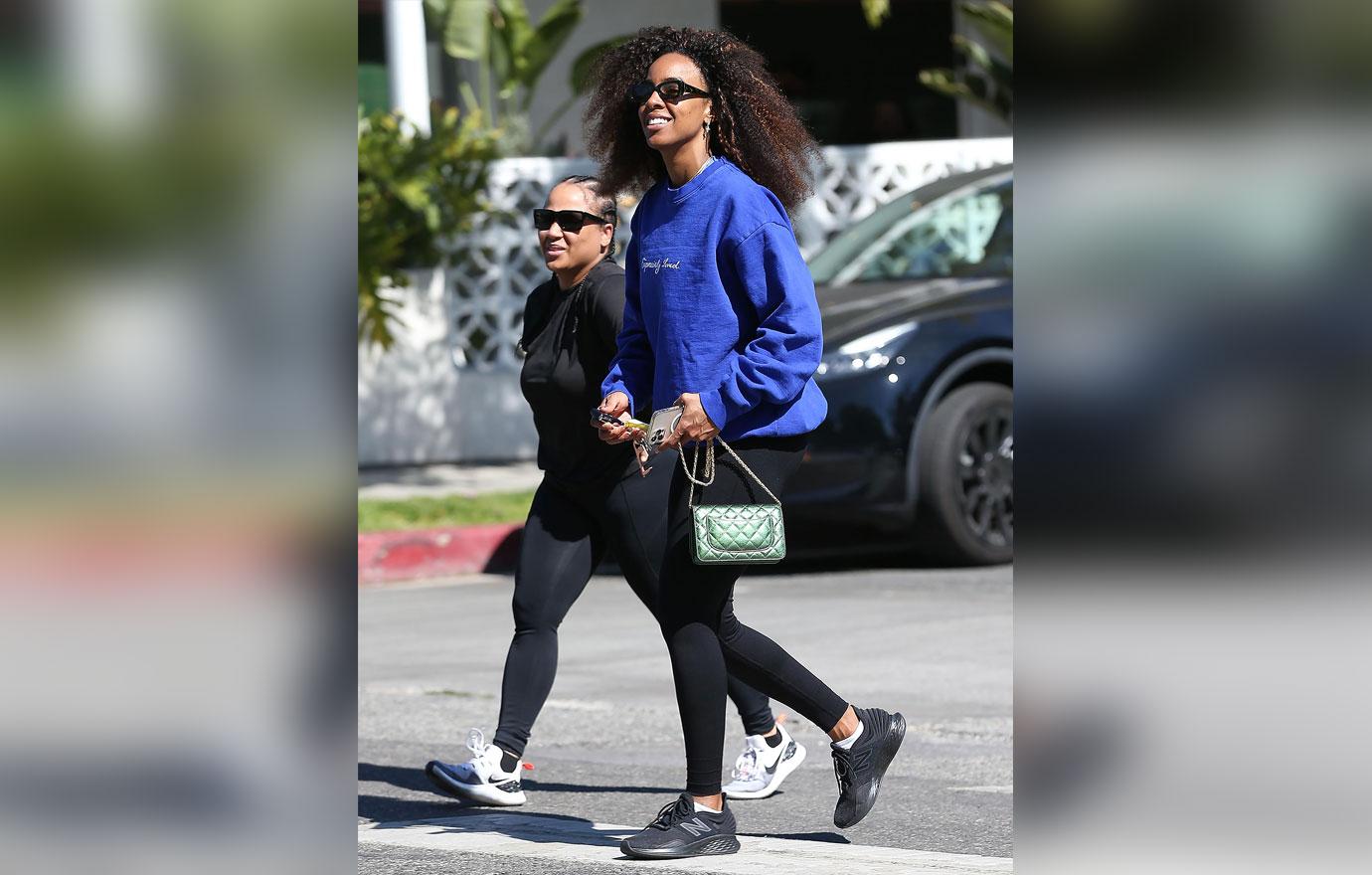 The star has never shied away from discussing the aging process, as she has a positive outlook on getting older.
"I think that the older we get, the sexier we get just because we're more confident and have more wisdom. The more wisdom that we have, the more honest we are," she told Morning Honey. "If we made it this long and we're still figuring things out and we're still here, we are doing a hell of a damn good job! And I think that we don't get enough credit for that as women."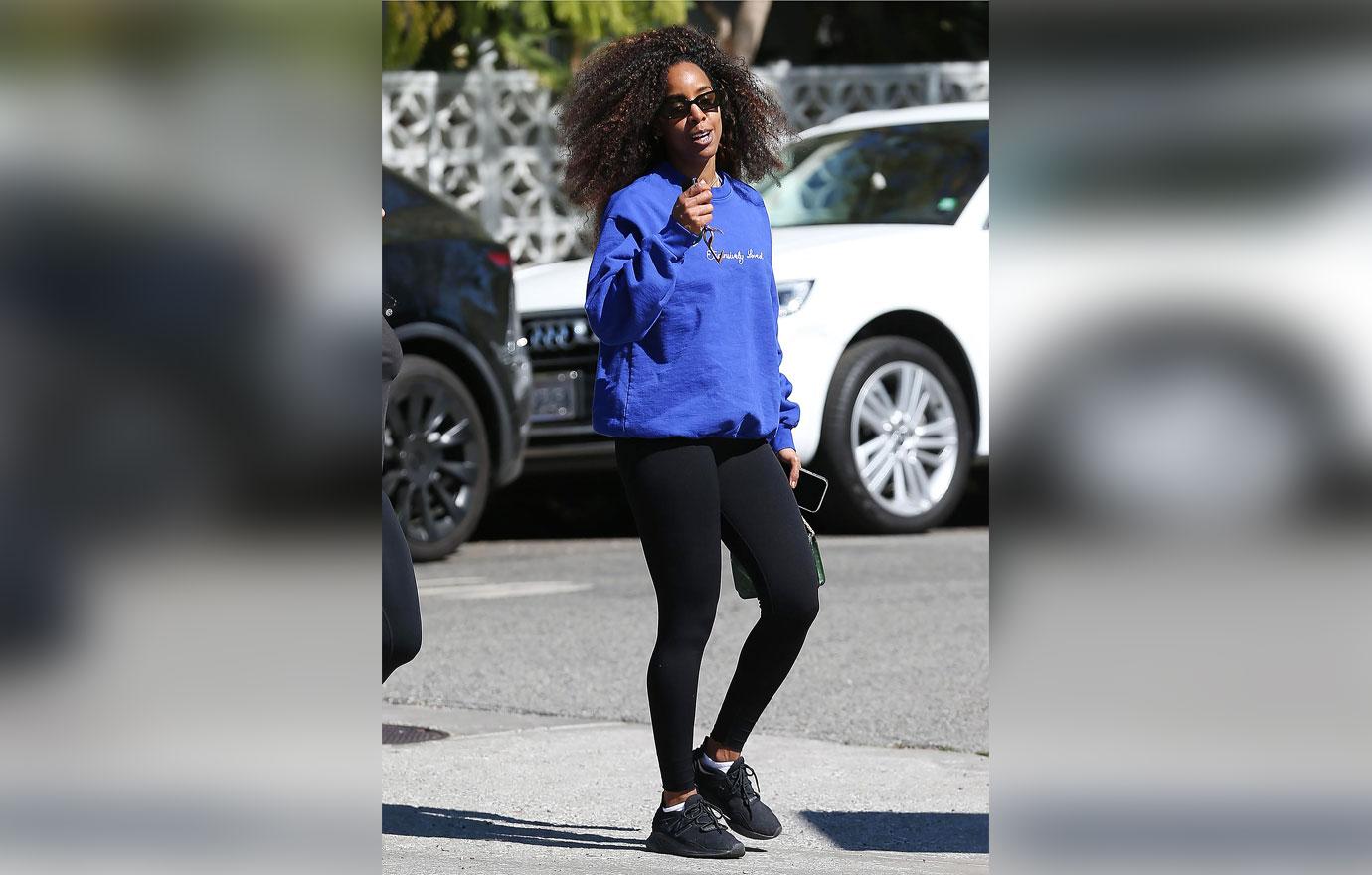 Rowland is currently a mom to two boys: Titan, 7, and Noah, 1. The musician recalled to Morning Honey how her eldest was over the moon when he was able to meet his little sibling.
"He was so excited to take on big brother duties, even though he didn't know what he was doing, which was so hard. I remember my momma T would come over, and she is like, 'You have to be a little easier on him, he's trying to help,' and I am like, 'I know, but if he spills the whole new fresh bottle of pumped milk, I am going to lose my mind,'" she shared. "Titan was just moving off of excitement – he just was so excited, but I definitely let him help. He is a great helper, and I love my Titan — he is a sweet, sweet boy."