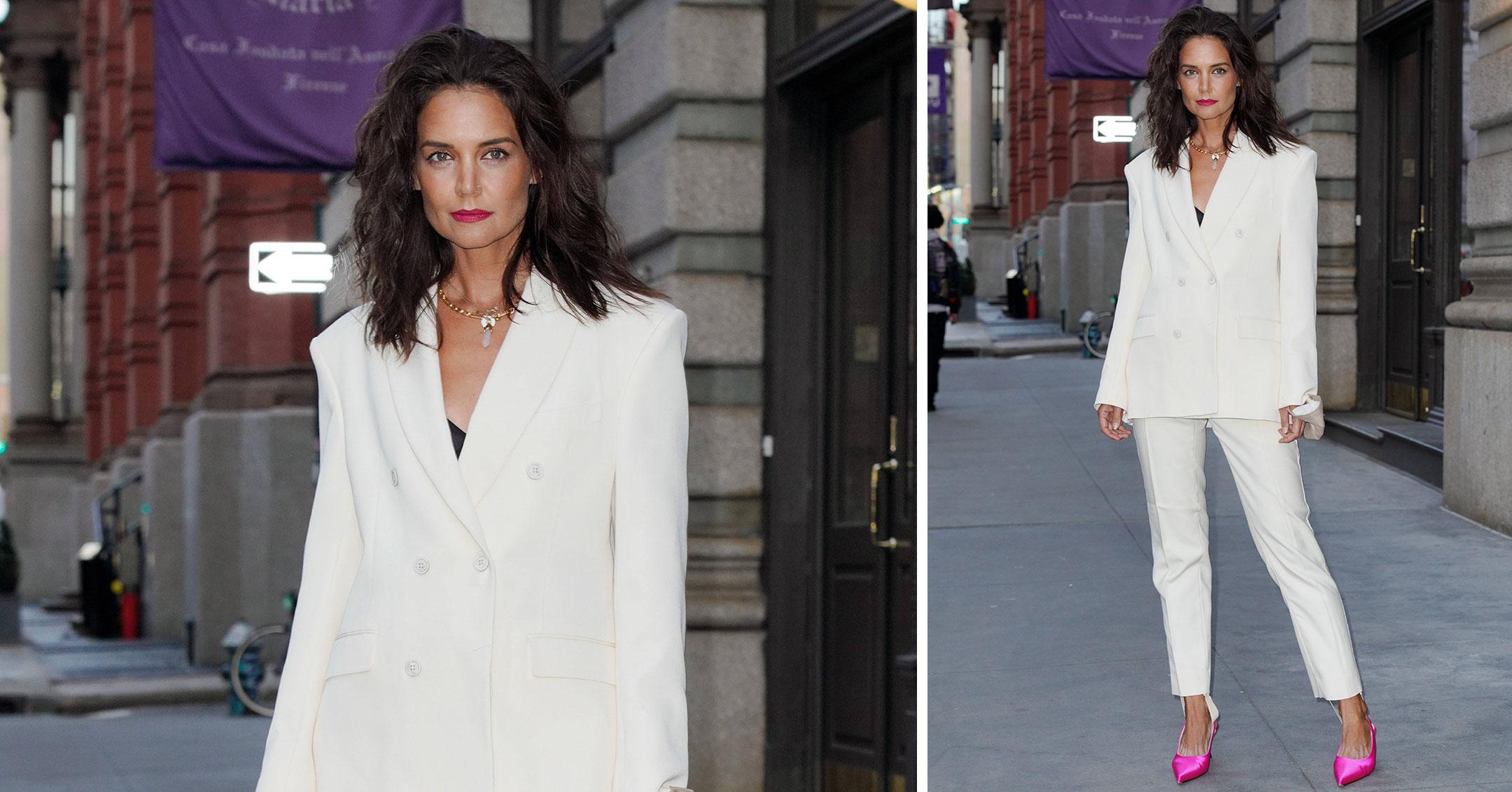 Katie Holmes Pairs A White Pantsuit With Bright Magenta Slingback Heels — Pics
Clean and pristine! On March 2, Katie Holmes was spotted in NYC attending the grand opening of the RiseNY, a sure-to-be tourist hotspot that features a simulation ride.
For the event, she put on a chic pantsuit and a bright pair of heels.
Scroll down to see the look.
Article continues below advertisement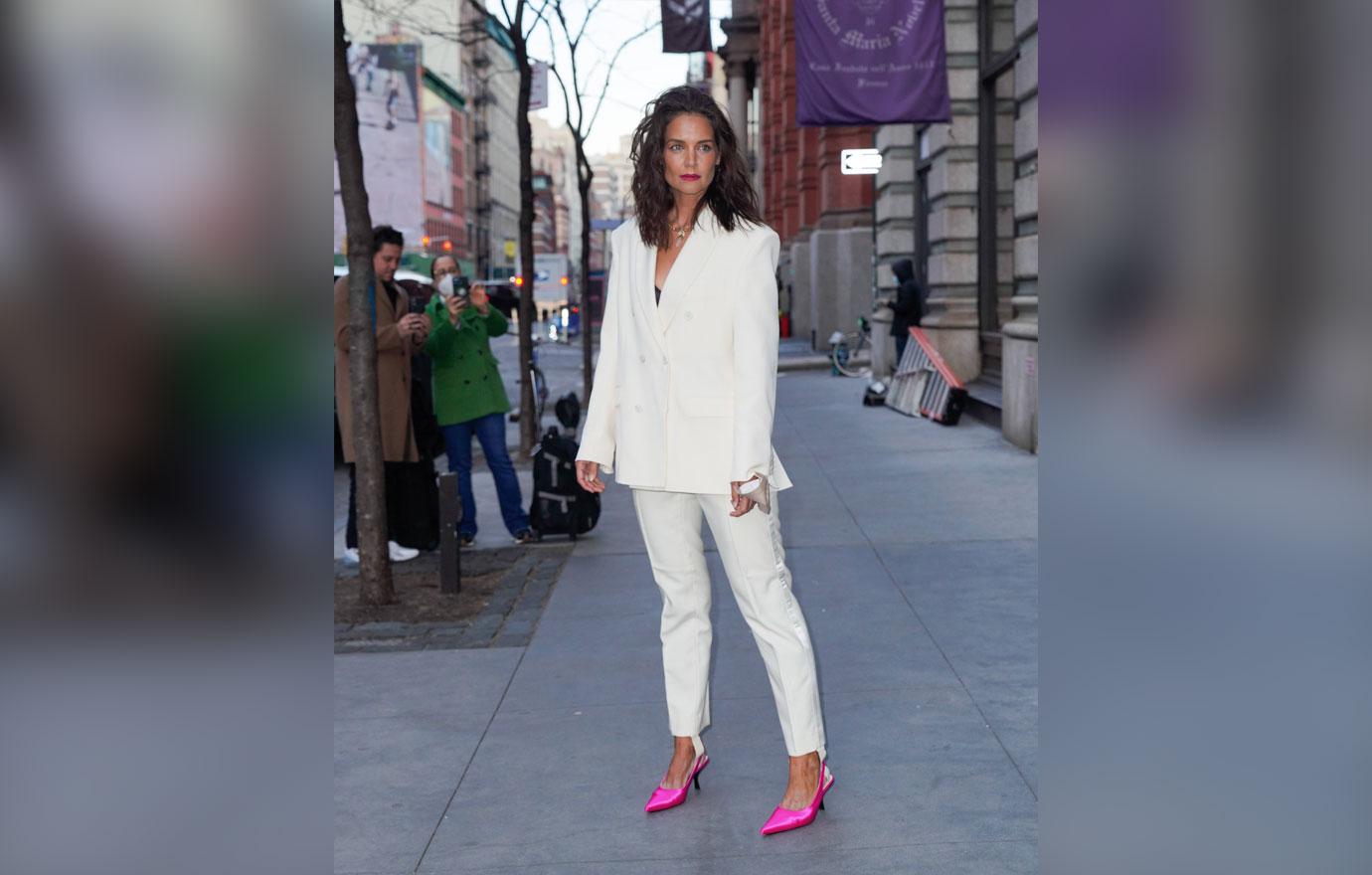 The Dawson's Creek star rocked a white double-breasted blazer and matching ankle-length pants. On her feet were a pair of bright magenta slingback heels from Mary-Kate and Ashley Olsen's line The Row, which were a similar shade to her lipstick.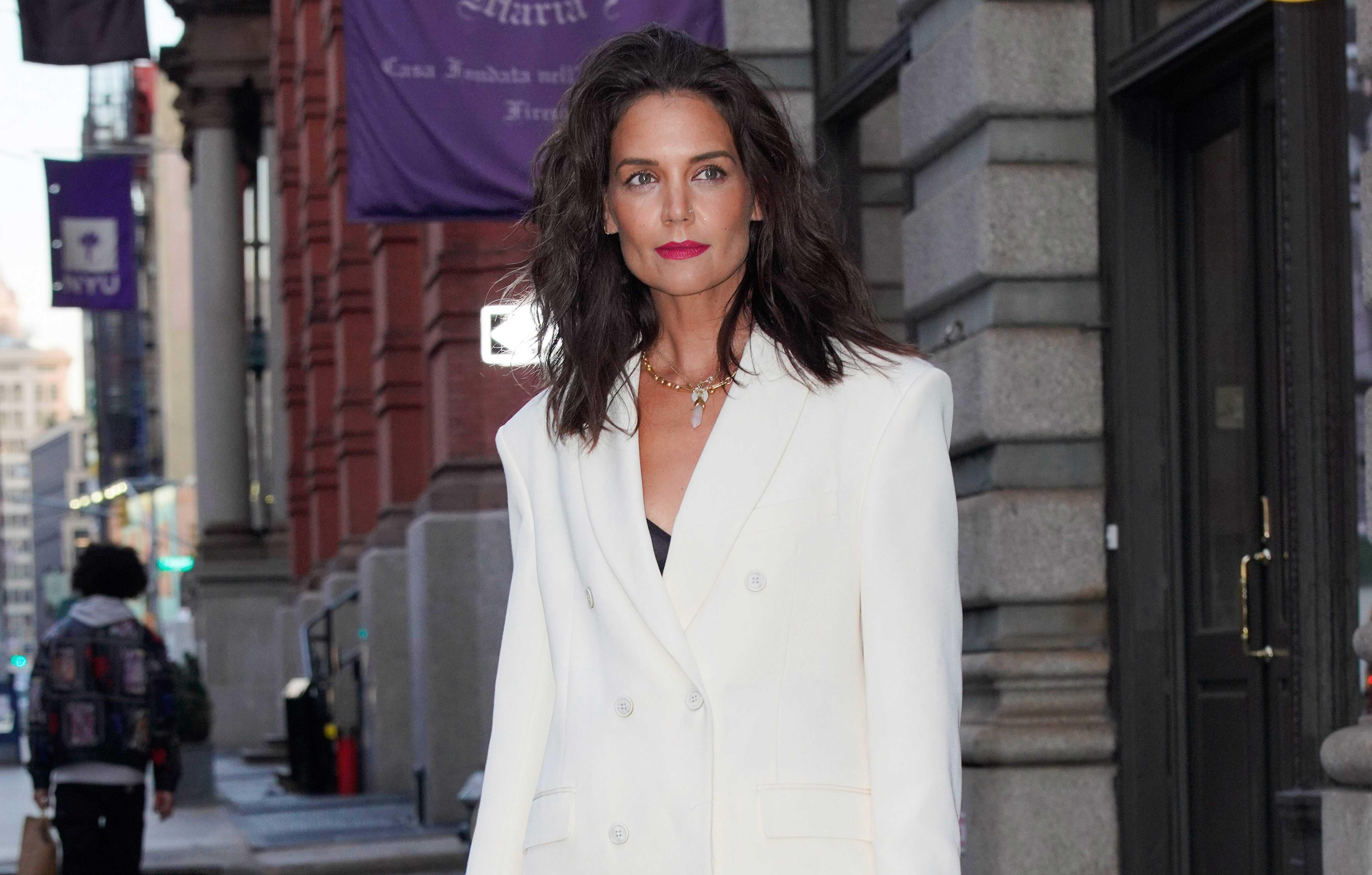 While the mom-of-one used to just be known as one of America's sweethearts, she's turned into a bonafide fashion icon over the years. "I mean, I think it's very nice," she told ELLE of her new title. "I try to look appropriate for things and have fun with it as well."
"I also work with a stylist, so that helps because I don't know everything that's out there. I depend on other people to help me, and to collaborate with, and to bounce ideas off of, things like that," explained Holmes. "I feel very fortunate to be able to be in a creative profession, and part of the joy of that is dressing, and enjoying the opportunity to wear new designers. I have fun with it."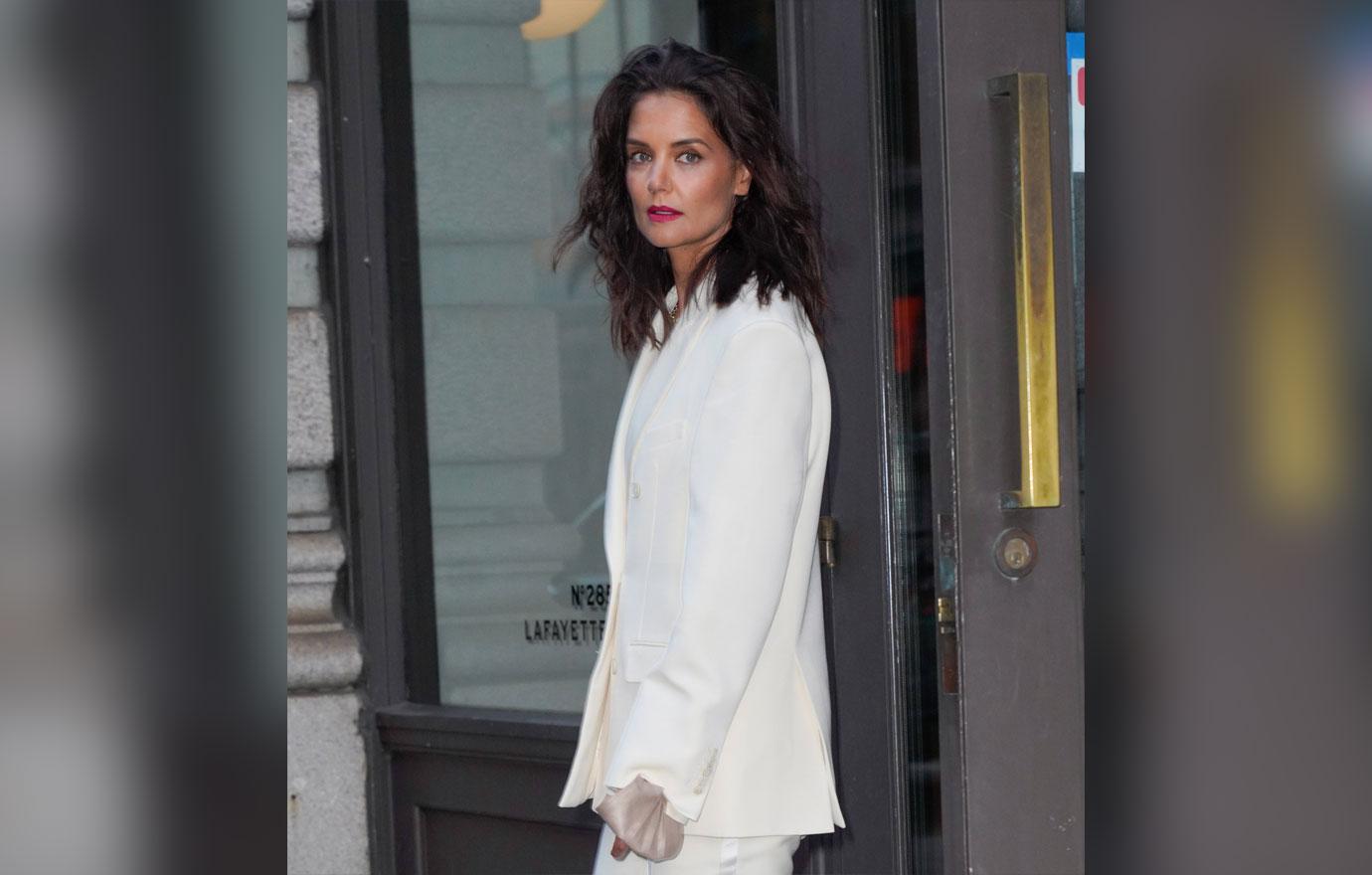 When it comes to experimenting with clothes, the Ray Donovan alum said she tries "lots of different things. I'm not scared of certain looks." However, she needs to "feel comfortable" in it.
"You should wear what you feel comfortable with, and be confident in yourself, and know that what you like is enough, and you look great, and own it. I mean, that's how I've always been. If I don't feel good in something, I know I'm not pulling it off because I don't feel good in it," she shared. "That goes into when I'm creating a character, and I'm in a wardrobe fitting for a job. It has to make sense to me. If I'm going to an event, and it just doesn't feel right, or I feel like it just isn't me, then I don't feel right, and I don't want to be that. I think it is finding what makes you feel good and being confident in yourself."