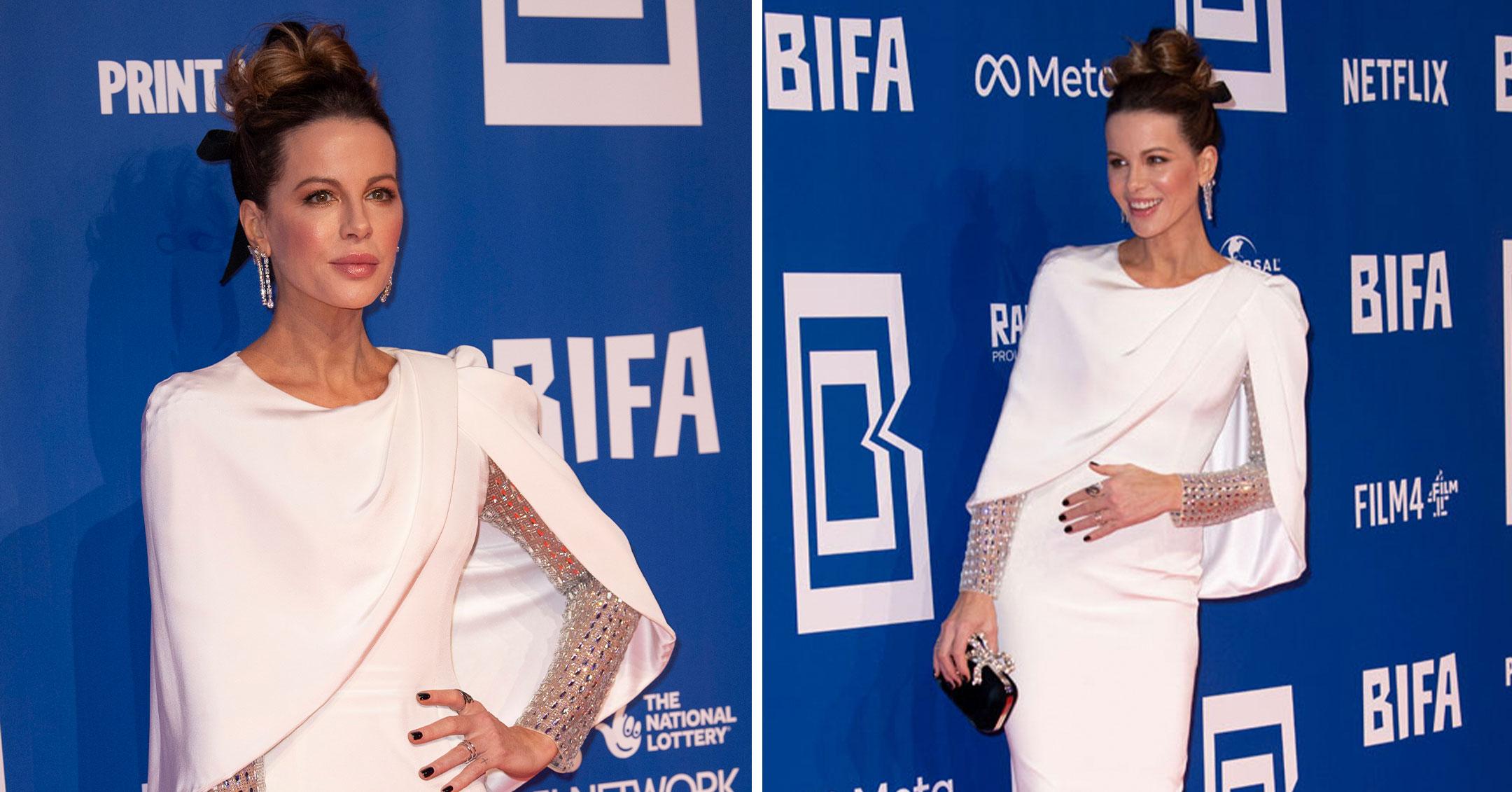 Kate Beckinsale Looks Regal In A Caped Gown At The British Independent Film Awards: See The Red Carpet Photos
Kate Beckinsale stole the spotlight as she hit the London red carpet for the 24th annual British Independent Film Awards on December 5.
British comedian Asim Chuadry hosted the show, which was also attended by Emma Corrin, Riz Ahmed and Outlander's Caitriona Balfe.
Check out Beckinsale's white hot look below!
Article continues below advertisement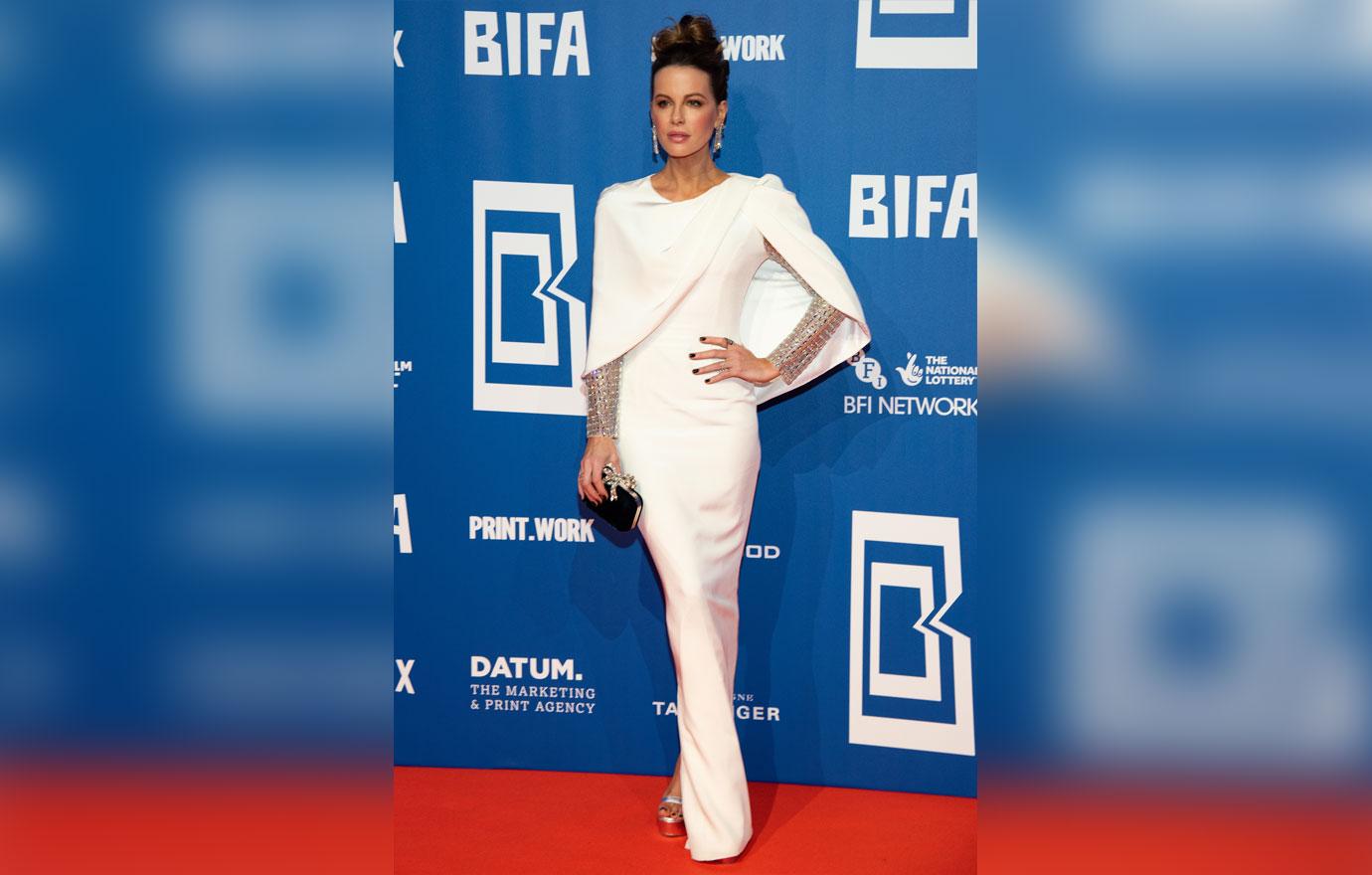 The actress wowed in an ivory white column design by Jenny Packham. The column dress featured shiny jewel-embroidered sleeves and caped details.
She accessorized with silver Jimmy Choo heels, a clutch bag and gorgeous silver jewelry.
"So lovely to be at the @bifa_film awards," she wrote on social media. "Congratulations to the winners and nominees and special shout out to my fellow Hounslow sex symbol @asimc for sterling hosting work."
Paris Hilton called her look "Stunning!!" while actor Jamie Foxx commented, "Flawless."
Article continues below advertisement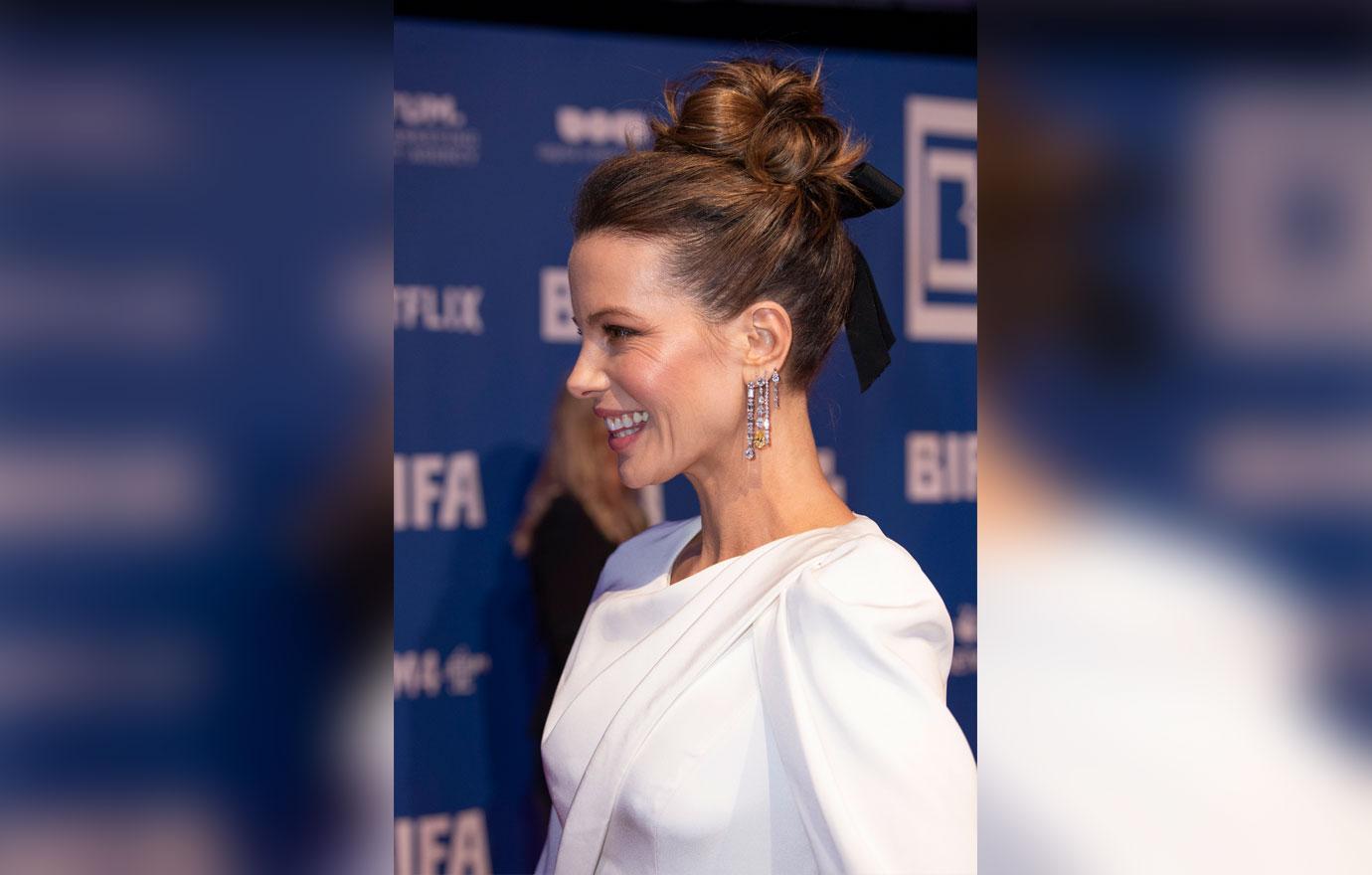 Despite her ageless appearance, the Guilty Party star insisted she's never had Botox.
"I'm not against people having it. [But] I do get pissed off," she admitted of people's assumptions. "It's sort of a given that I've had it, which I just literally haven't."
"I'm frightened of paralyzing my face. My mum's voice is in my head, very loud, at all times," she noted. "I know if I did do Botox, I'd be the one that would get the droopy eye and my mum would go, 'I f**&ing told you! See? You should never do that.'"
Article continues below advertisement
"I think other people seem to be very obsessed with aging in a way that I am not," she revealed. "I am asked about that a lot. The minute I turned 31, press-wise, they'd say, 'Heading towards 40.' And you just go, 'Pardon?' Nobody said that to me when I was 10 and I was almost 20."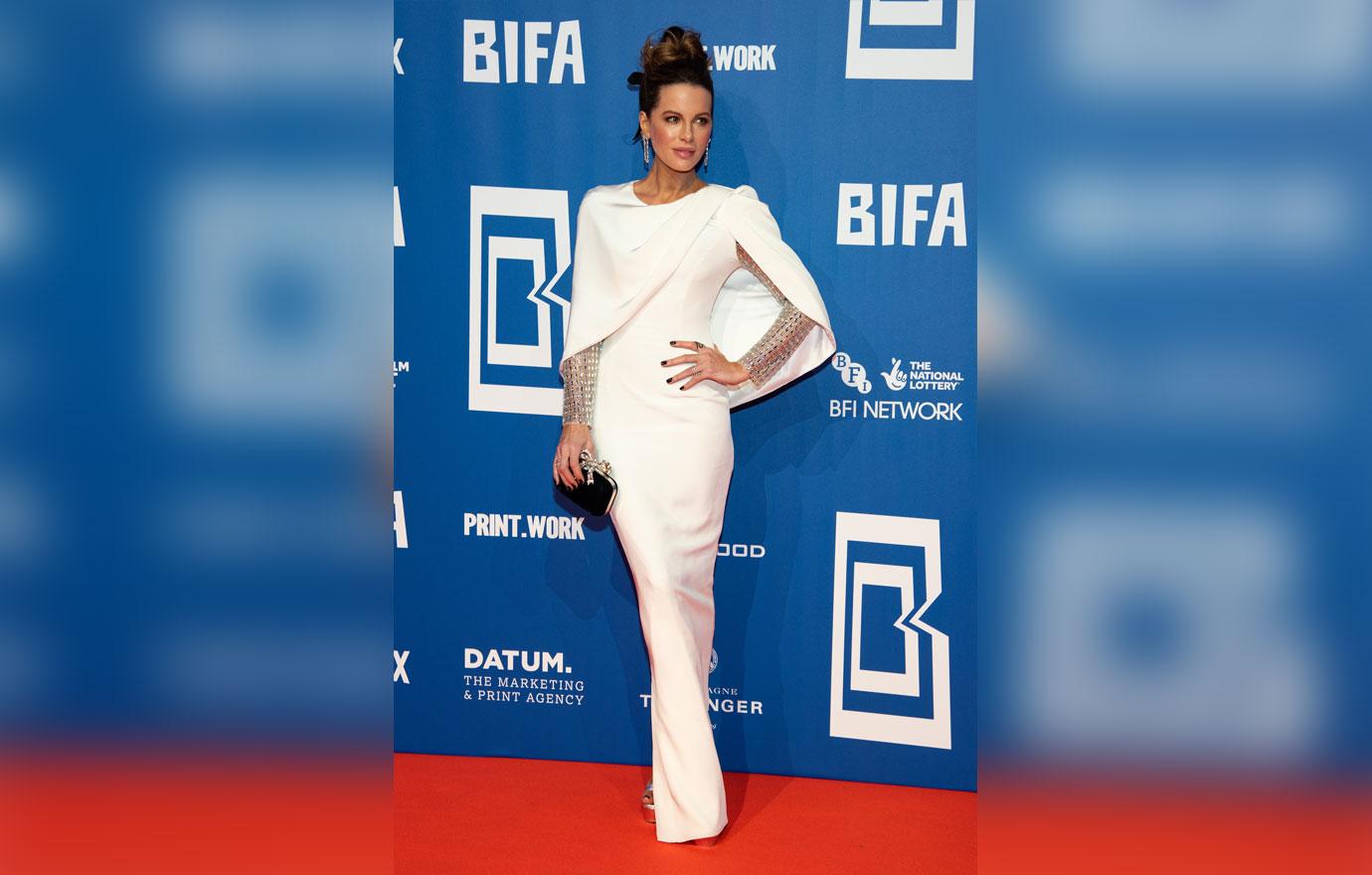 In September, the British beauty suffered a horrible back injury when she was trying to put on a pair of leggings.
"It felt like a sort of guitar string snapped and everything was horrific," she recalled of the pain. "I mean, worse than having a baby bad. Bad. I couldn't walk and I couldn't lie down and I couldn't sit down. I couldn't do anything."
"Eventually an ambulance came and they sort of rolled out a sheet and picked me up in it like a sausage and put me on a gurney," she quipped a month later, assuring fans she's now "feeling a lot better."