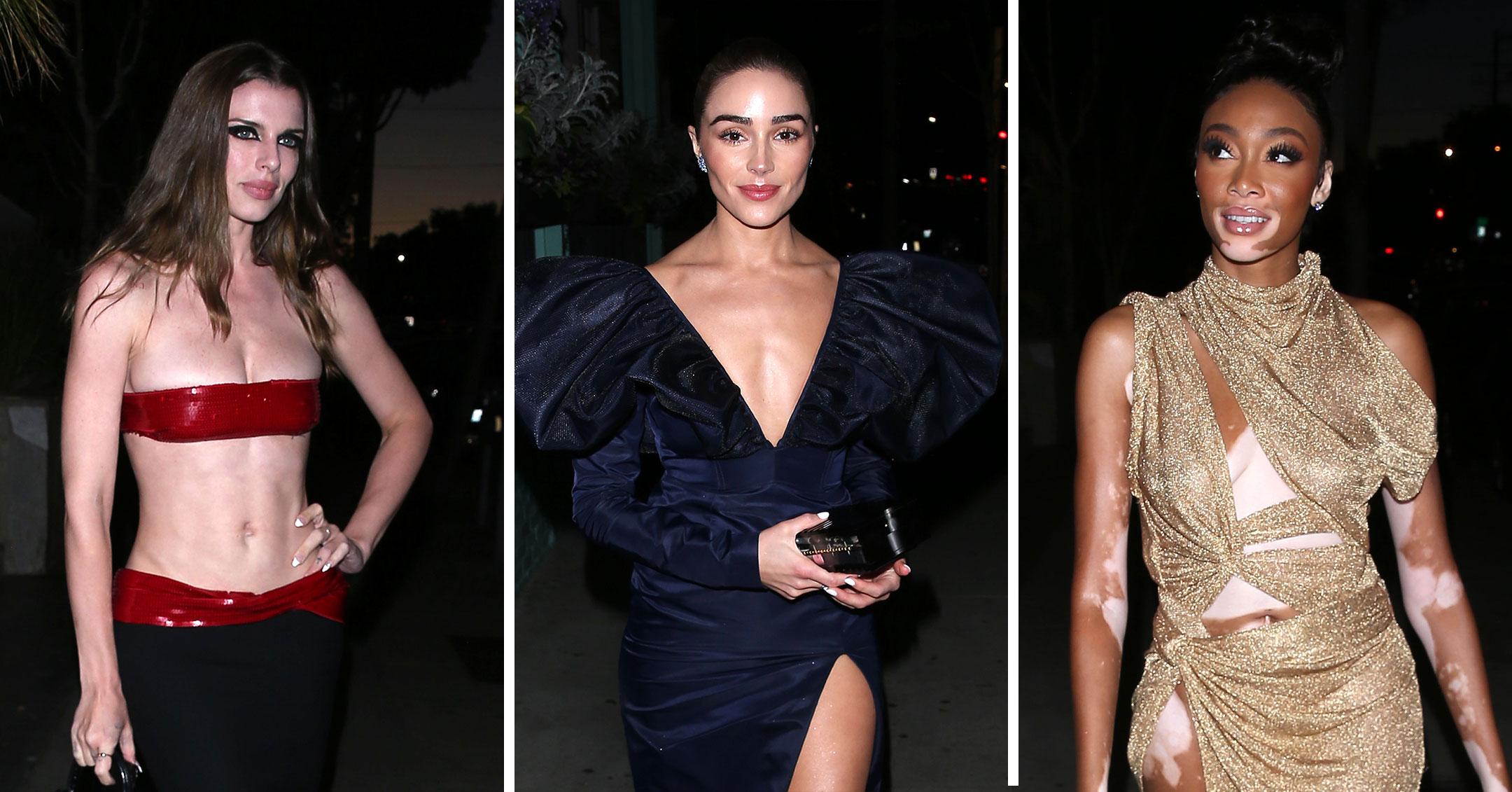 Dare To Bare! Julia Fox, Olivia Culpo & Winnie Harlow Don Skin-Baring Looks At Fashion Show — Pics
On March 25, Julia Fox, Olivia Culpo, Winnie Harlow and a few other Hollywood gals came out to see designer LaQuan Smith's spring/summer fashion show, which also acted as a pre-Oscars shindig.
And though the ladies didn't take to the runways themselves, they were certainly dressed the part, with all of them wearing outfits by the man of the hour.
Keep scrolling to check out their ensembles.
Article continues below advertisement
Julia Fox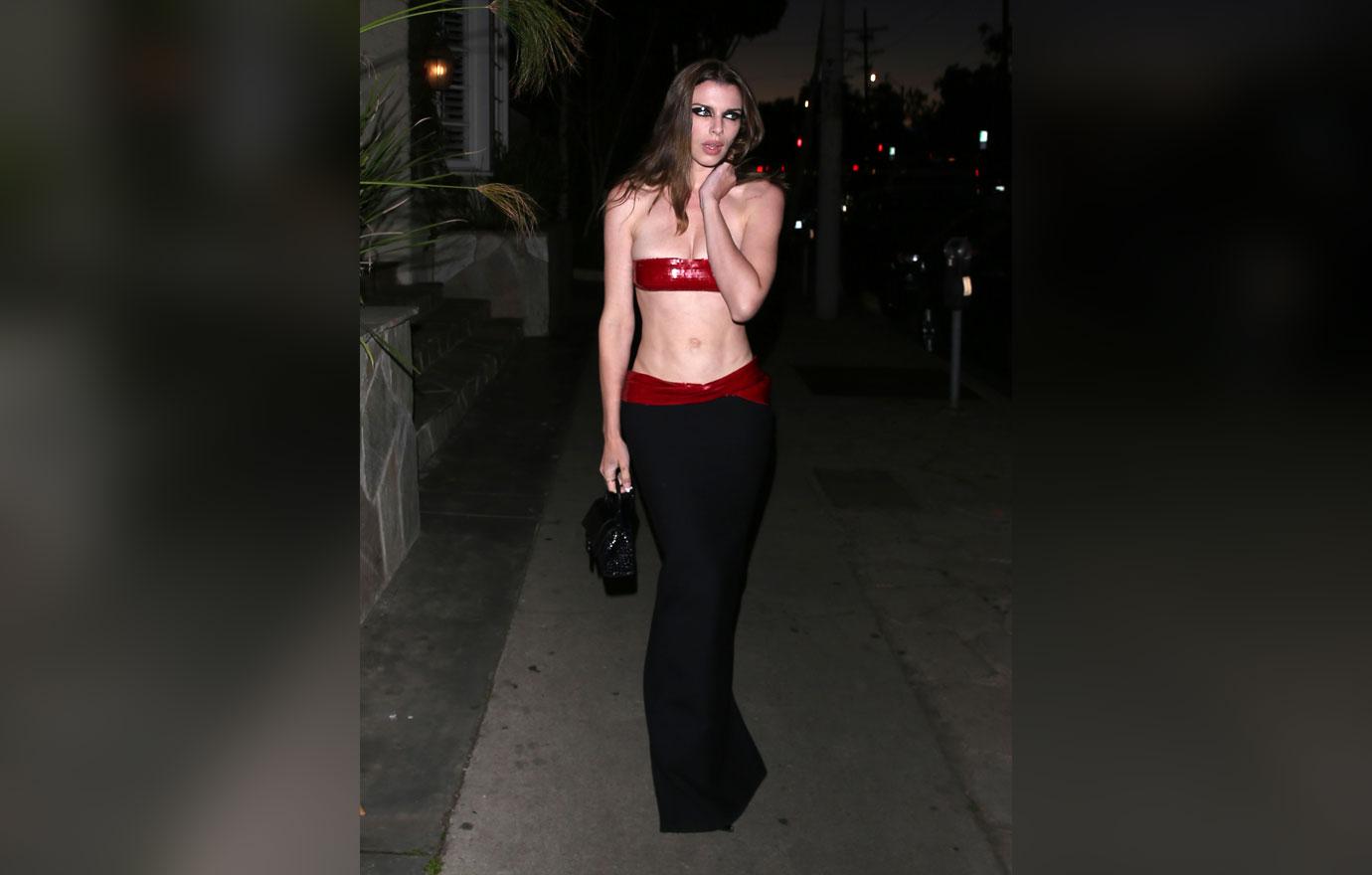 The Uncut Gems actress showed off her typical funky flair for fashion in a red bandeau top that matched her maxi skirt. In February, Smith thanked the star for opening his Fashion Week show, writing on Instagram, "So much fun having you."
Even though Fox and boyfriend Kanye West split, she's continued to make headlines thanks to her ab-baring outfits, some of which she makes on her own. Just the other day, she abided by fans' requests and uploaded a tutorial as to how she crafts her looks.
"I really love seeing you guys try all this s**t at home! It truly gives me life," she said. "I feel the love and support and I'm gonna keep coming up [with] things for us."
Olivia Culpo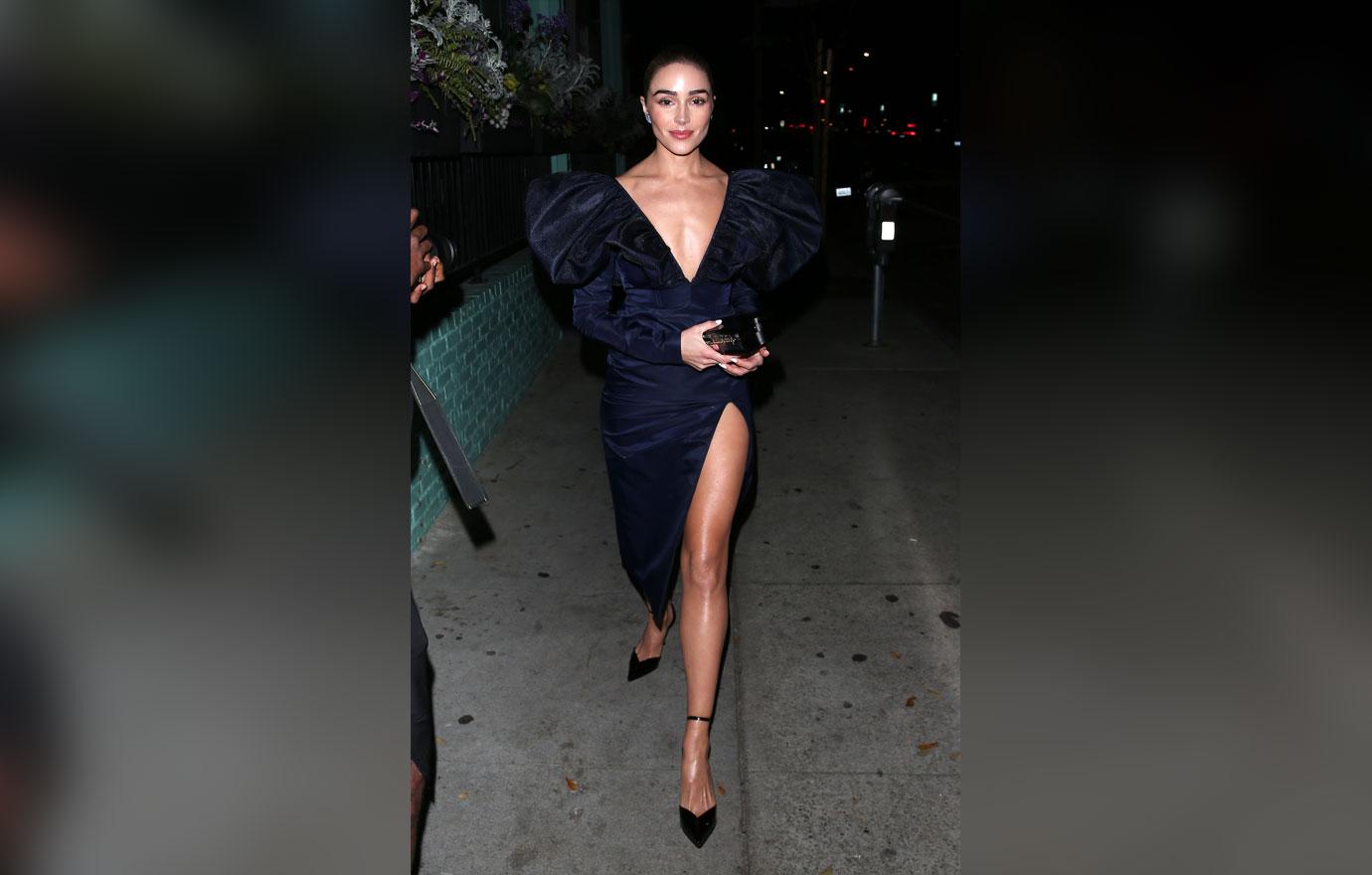 The model showed off her long legs in a navy puff-sleeved dress. She also wore a pair of pointe-toe ankle-strap heels, but before slipping them on, she turned to some fans to ask if they liked the silver of black color better. "Black shoe it is!" she declared after the poll.
During the party, she called the designer "the most talented."
Winnie Harlow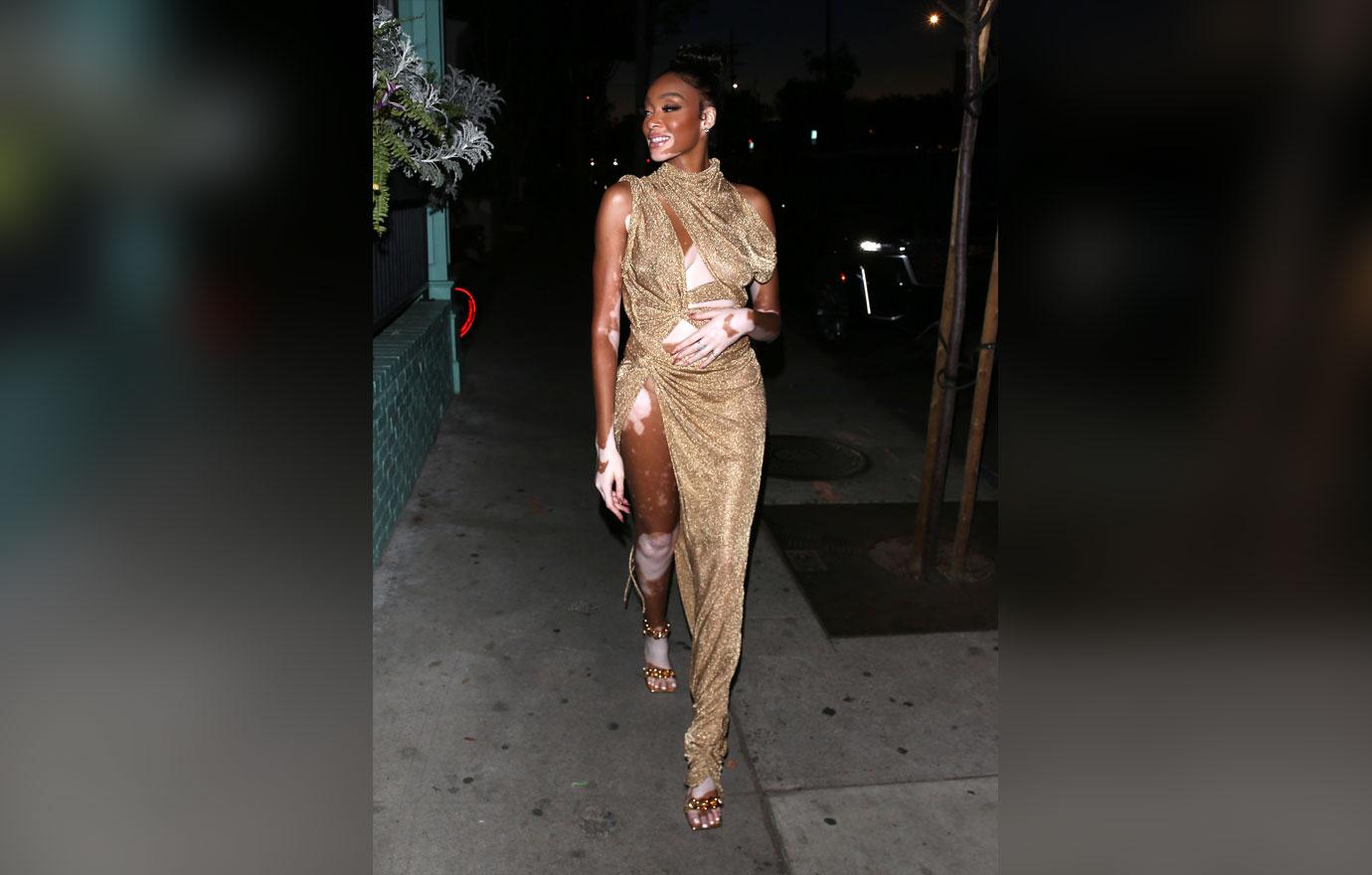 The Puma ambassador's gold look is actually two pieces: a cutout body suit lays underneath a matching asymmetric wrap skirt. The model was totally starstruck at the show when she crossed paths with actor Paul Wesley, whom she took a photo with to send to her sister Chrystina.
"[He] made mine and my sister's night cause it's Vampire Diaries till the end of time," she wrote on Instagram. The Cay Skin founder also shared a screenshot of the texts she wrote to her sibling, which read, "Took this pic for you. I was like me and my baby sis are big fans I need a pic to send to her!"