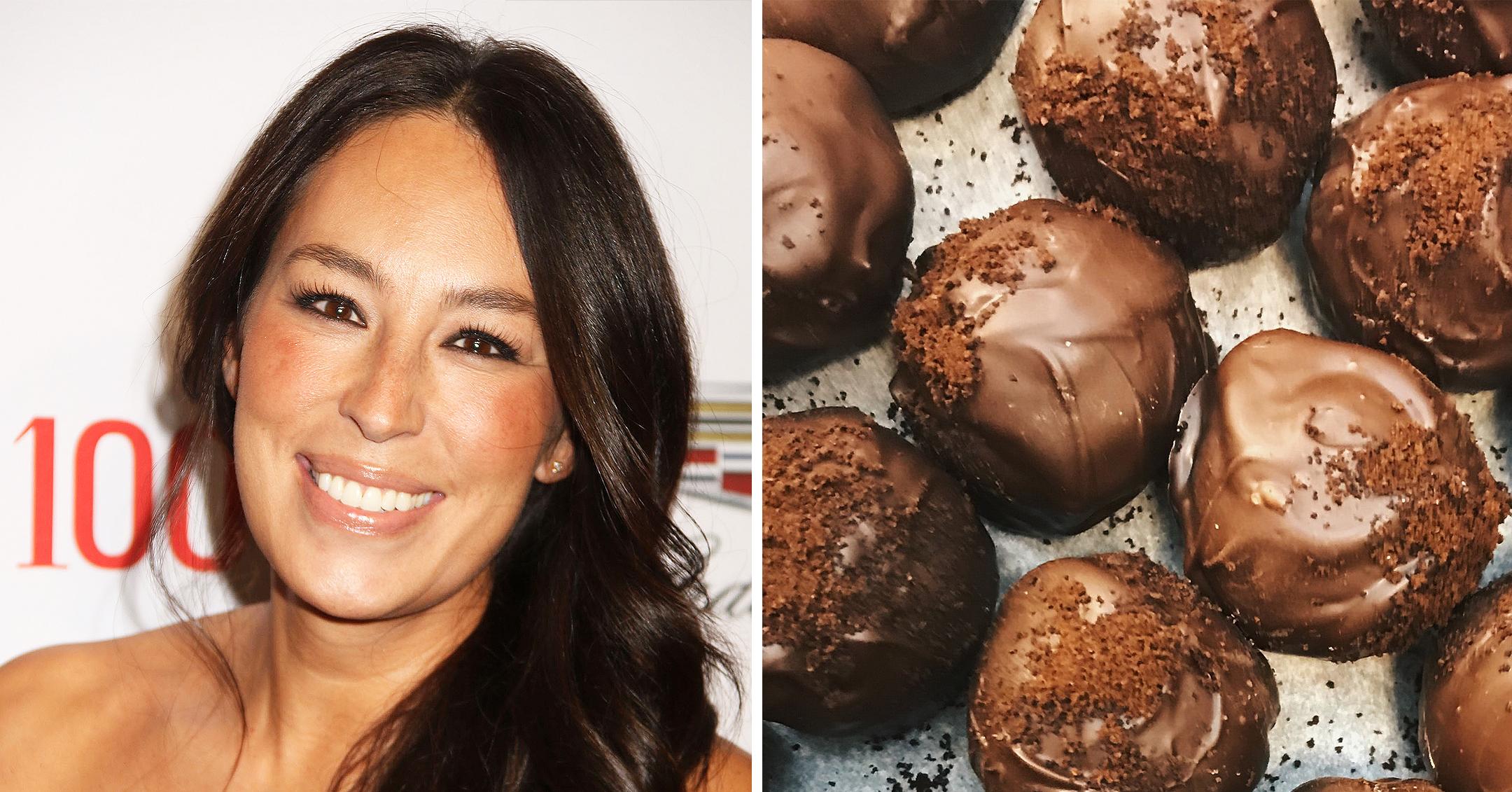 Joanna Gaines' Chocolate-Covered Peanut Butter Balls Make For A Scrumptious Holiday Dessert
If you walk through Chip and Joanna Gaines' kitchen in December, odds are that you'll find the mom-of-five whipping up a multitude of sweet treats!
Article continues below advertisement
"There's something so nostalgic and joyful about baking during the holiday season," the HGTV star wrote on her Magnolia Journal blog. "It's a holiday tradition of our family's to spend a full day making candy that we package up to share with family and friends."
The Texas native noted that she likes to "switch up" their candy creations each year, but she always makes her Peanut Butter Balls.
"The kids love to help roll out each one," the Fixer Upper star said. "I swear half don't even make it to the dipping bowl because the kids have already consumed the peanut butter filling."
Article continues below advertisement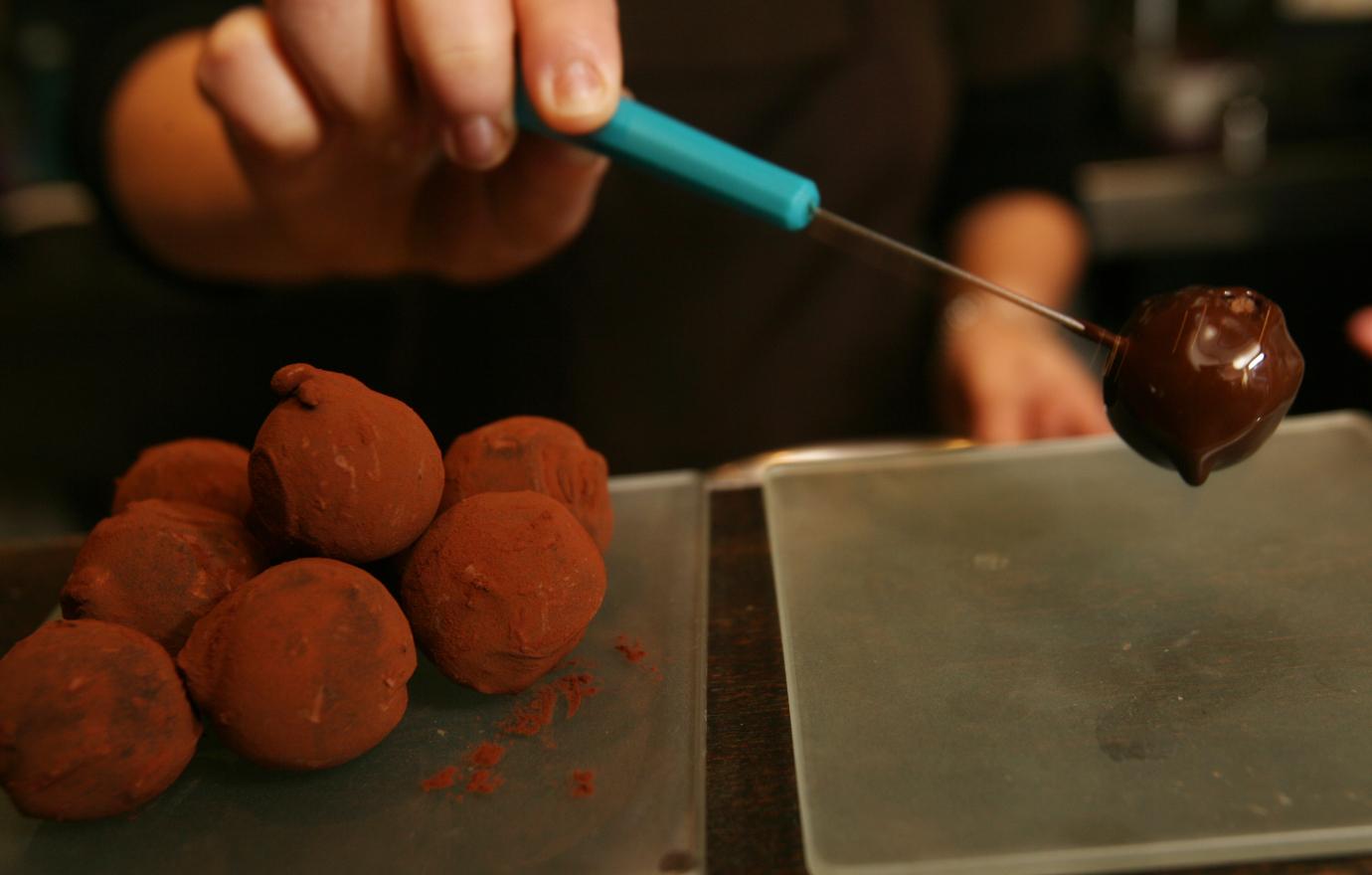 Gaines' recipe, which comes from Magnolia Table: A Collection of Recipes for Gathering, Volume 2, makes around 60 balls.
Scroll down to learn how to recreate the confections!
Article continues below advertisement
Ingredients:
7 tablespoons unsalted butter, at room temperature
2 cups peanut butter
2 cups powdered sugar
10 ounces marshmallows
1 teaspoon pure vanilla extract
6 cups Cocoa Krispies
24 ounces chocolate bark coating
Directions:
1. Line a baking sheet with parchment paper. In a stand mixer fitted with the paddle attachment on medium-high speed, cream 4 tablespoons of the butter, the peanut butter, and powdered sugar for 1 minute, until smooth.
2. In a 5-quart stock pot over medium heat, melt the remaining 3 tablespoons of butter. Add the marshmallows and vanilla and cook, stirring, until the marshmallows have melted. Add the peanut butter mixture and stir continually until the mixture is smooth. Add the cereal and stir until combined.
3. Form the mixture into 1 1/2-inch balls and place them on the prepared baking sheet. Refrigerate them for about 10 minutes.
4. Meanwhile, follow the directions on the chocolate bark to melt it. Stir until smooth.
5. Using a fork, place a peanut butter ball in the melted chocolate and coat it fully, then set it back on the baking sheet. Repeat until all the balls have been dipped in chocolate coating.
6. Refrigerate again until the coating has hardened, about 20 minutes. When cool, transfer the balls to an airtight container and refrigerate for up to 5 days.
For more details on the recipe, click here.