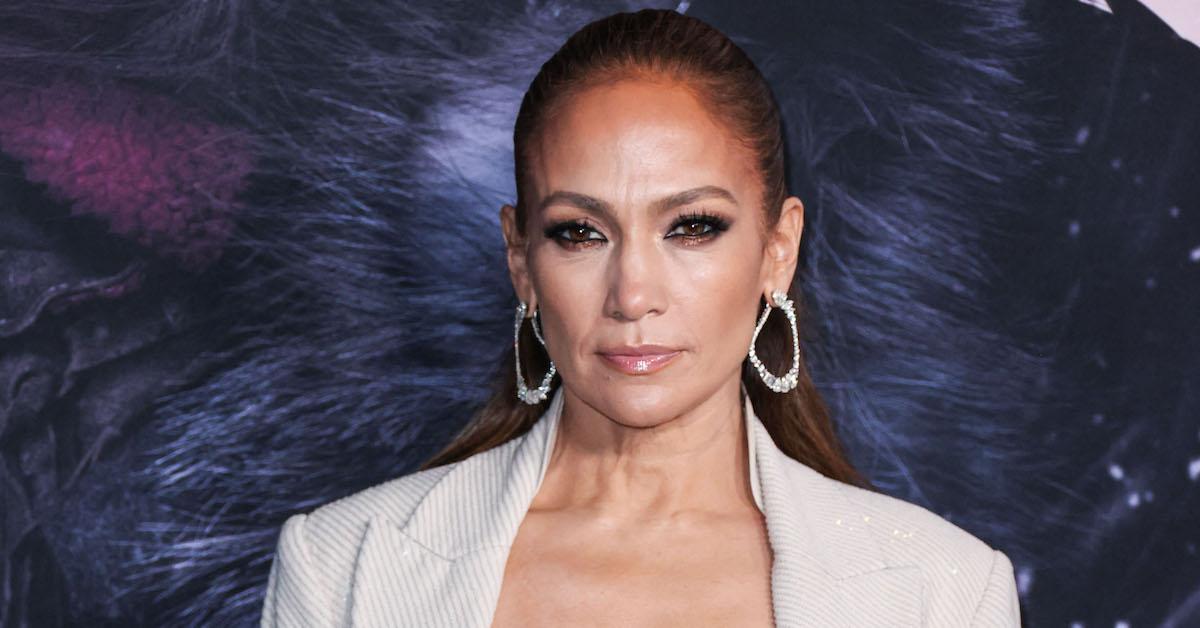 Jennifer Lopez Looks Stunning in Makeup-Free Video: 'This Is ... 54'
Who said women can't look and feel fabulous in their 50s? Jennifer Lopez, 54, has both going for her in a new video she shared with her fans.
On August 14, Lopez took to Instagram to share a makeup-free look in honor of her recent birthday (July 24) and to promote her skincare line, JLo Beauty. And she's simply glowing!
Article continues below advertisement
"I just had a birthday, and I feel better than ever," Lopez said in the clip — which displayed the text, "This is ... 54" — before diving into her morning skincare regimen. "I'm getting ready. Me, bare-faced, with no make-up and my JLo Beauty products that I use every day."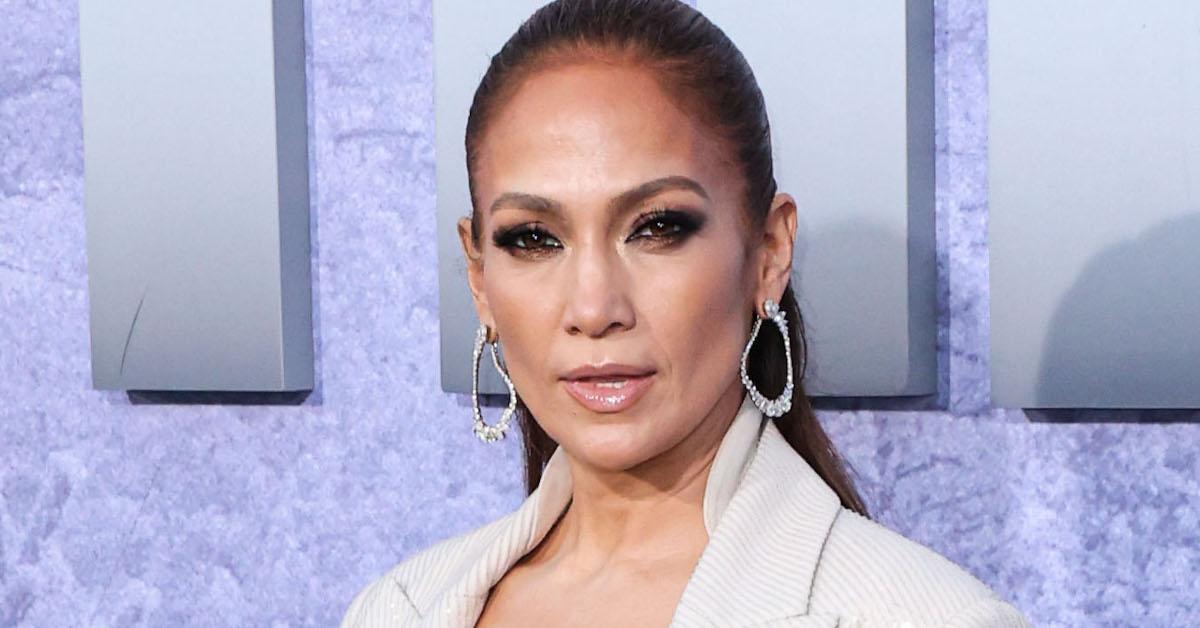 Article continues below advertisement
The "Waiting for Tonight" singer continued to cheekily call out the doubters, insisting that yes, she uses her own stuff.
"Here, for anybody who's like 'JLo doesn't use her own products on her skin …' I call b------- on you right now," she said while applying JLo Ghost serum, followed by some sunscreen.
Article continues below advertisement
"I've been wearing sunscreen every day since I was in my very early 20s," she added. "You should start at a very young age."
Lopez concluded her video by declaring, "There's no filters and no retouching on this video. Look at that! Bye, I love you."
Although there were still plenty of folks in the comments who had a difficult time believing there were zero filters on Lopez's video, many chimed in with positive words for the singer. "You look younger when you don't have makeup on," one person commented.
Another Instagram user wrote, "@jlo 😍😍😍 thank you for showing to many how healthy, balanced, fit and beautiful a woman can be after 50 😍😍😍."
Yet another person commented, "I am 35 and she looks younger than me 🤣😅😭."
Article continues below advertisement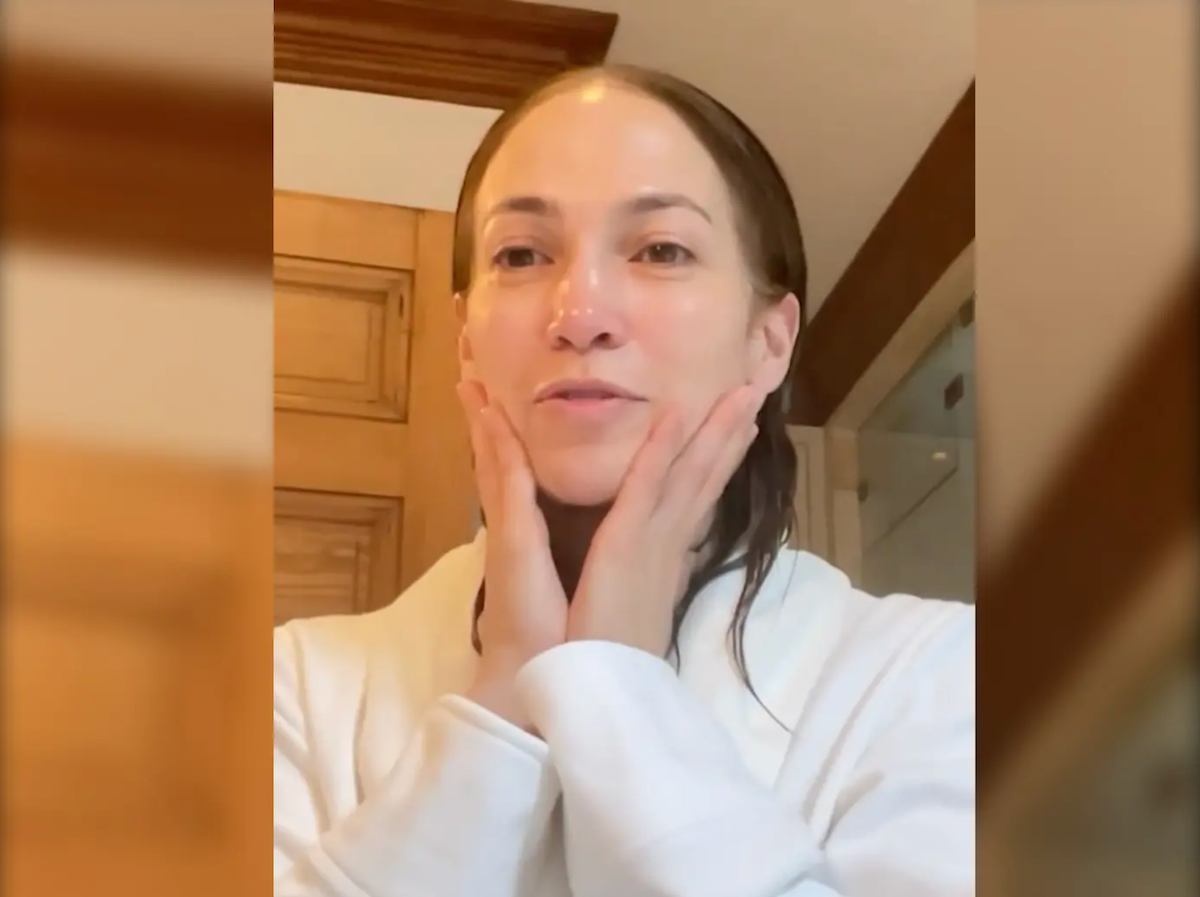 This isn't the first time JLo has shared a makeup-free look with her Instagram followers. In April 2022, she posted a video offering a similar glimpse into her morning routine. While wearing a robe and with wet hair, Lopez applied products from her line — explaining she begins her day by avoiding her phone and jumping into positive affirmations.
"Starting off my day right. Feed my mind first, my soul with an affirmation," she said in the clip."Just setting myself up right for the day, with the right intentions and right thoughts ... being positive."
Whether it's the skincare products, the affirmations or the overall happiness with her life (with shout-outs to her personal trainer and chef, too), 54 certainly looks amazing on Lopez.