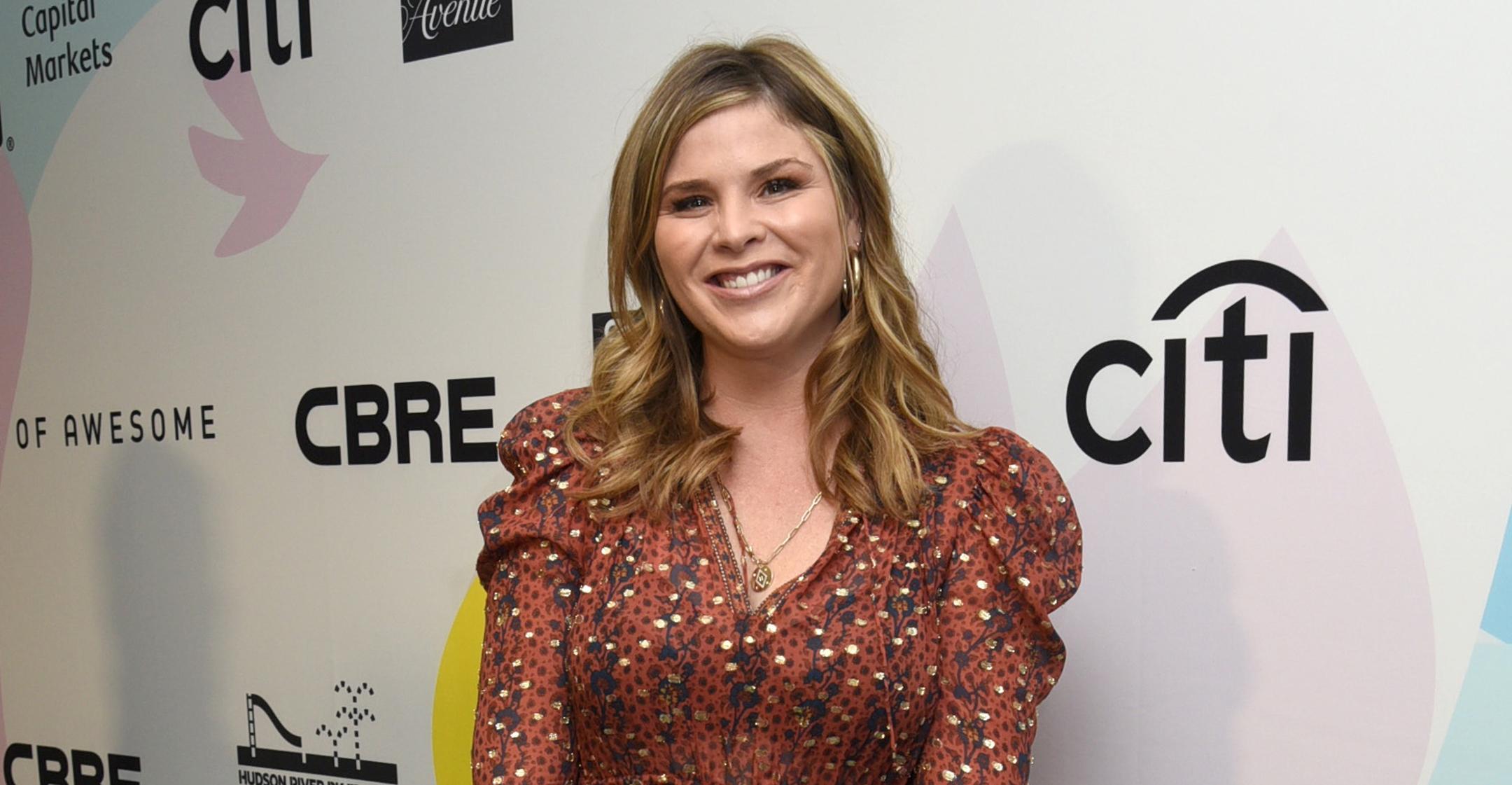 Jenna Bush Hager Has Defined Abs For The First Time In Her Life Thanks To Dance-Based Workouts
This past Halloween, Today star Jenna Bush Hager was asked to dress as a cheerleader to take part in a NFL-themed group costume. As everyone knows, the blue and white outfits show skin, so the mom-of-three, 40, decided to start an exercise regimen in preparation.
"I have to tell you, when your boss says you're gonna be a Dallas Cowboys cheerleader — and I grew up in Dallas — guess what? You try to get fit," she recalled to Entertainment Tonight.
Article continues below advertisement
When the holiday rolled around, the Everything Beautiful in Its Time author and costar Savannah Guthrie wowed in their outfits and even did a routine alongside a few of the real Cowboys cheerleaders. Later that day, she posted photos from the stint, captioning them, "Childhood dreams realized thanks to the awesome team."
Practicing with the professionals inspired Hager to continue with dance-based workouts. "It was time," she admitted. "I had three kids. My youngest is two. It's just sort of the progression of getting back into fighting shape."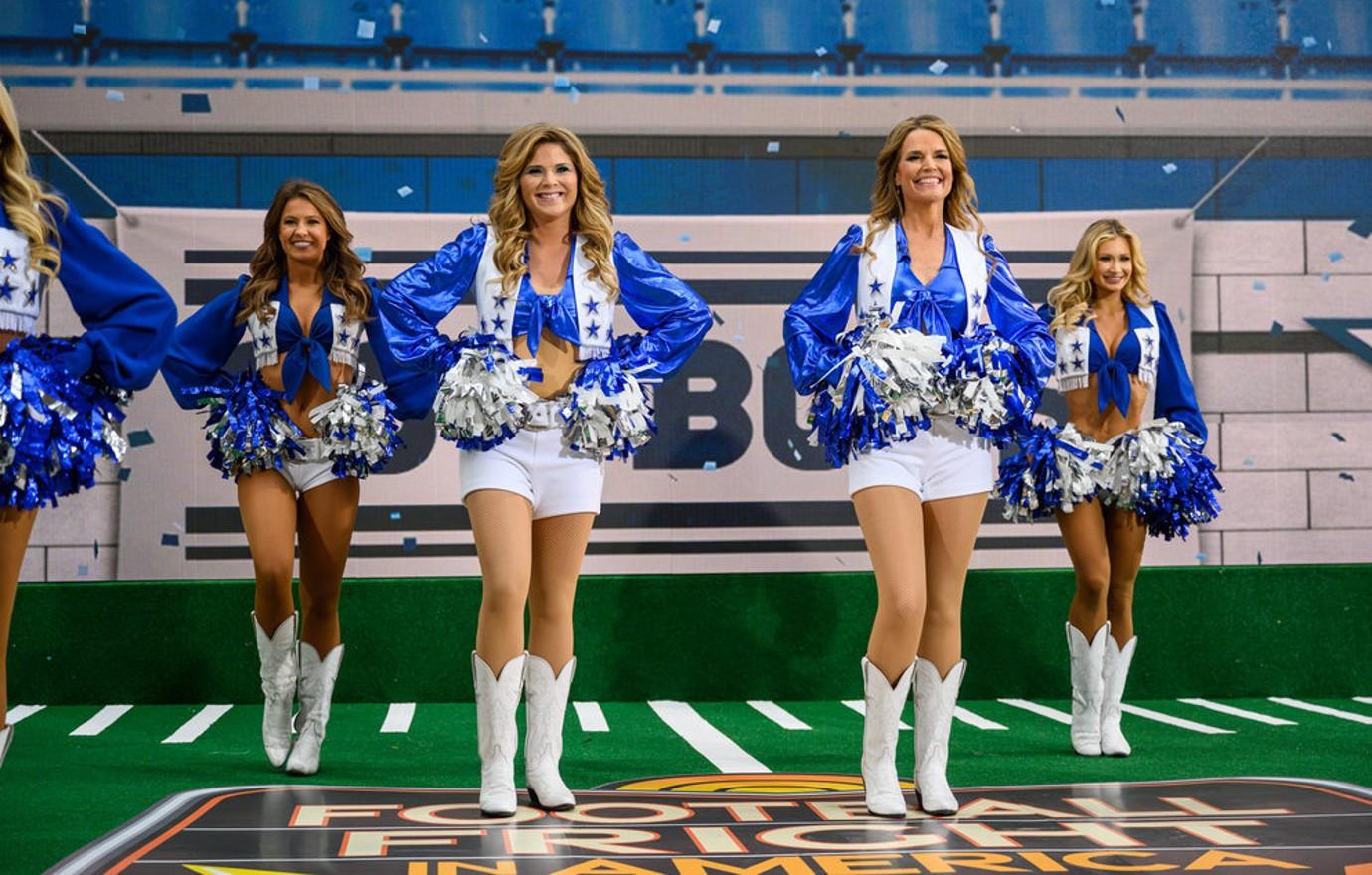 Article continues below advertisement
These days, she enlists a few neighbors to break a sweat alongside her during the early hours of the morning.
"I have friends who meet me a couple of days a week in my building and I work out with this incredible woman who was a Knicks dancer. So, yes. There is dancing," shared Bush Hager. "There [are] ab workouts, which frankly [I] did not have an ab before we started doing it, but I found one little ab down in there."
The former Southern Living editor also tries to eat on the healthier side, but still indulges in some of her favorite snacks, such as tortilla chips, with salsa and queso.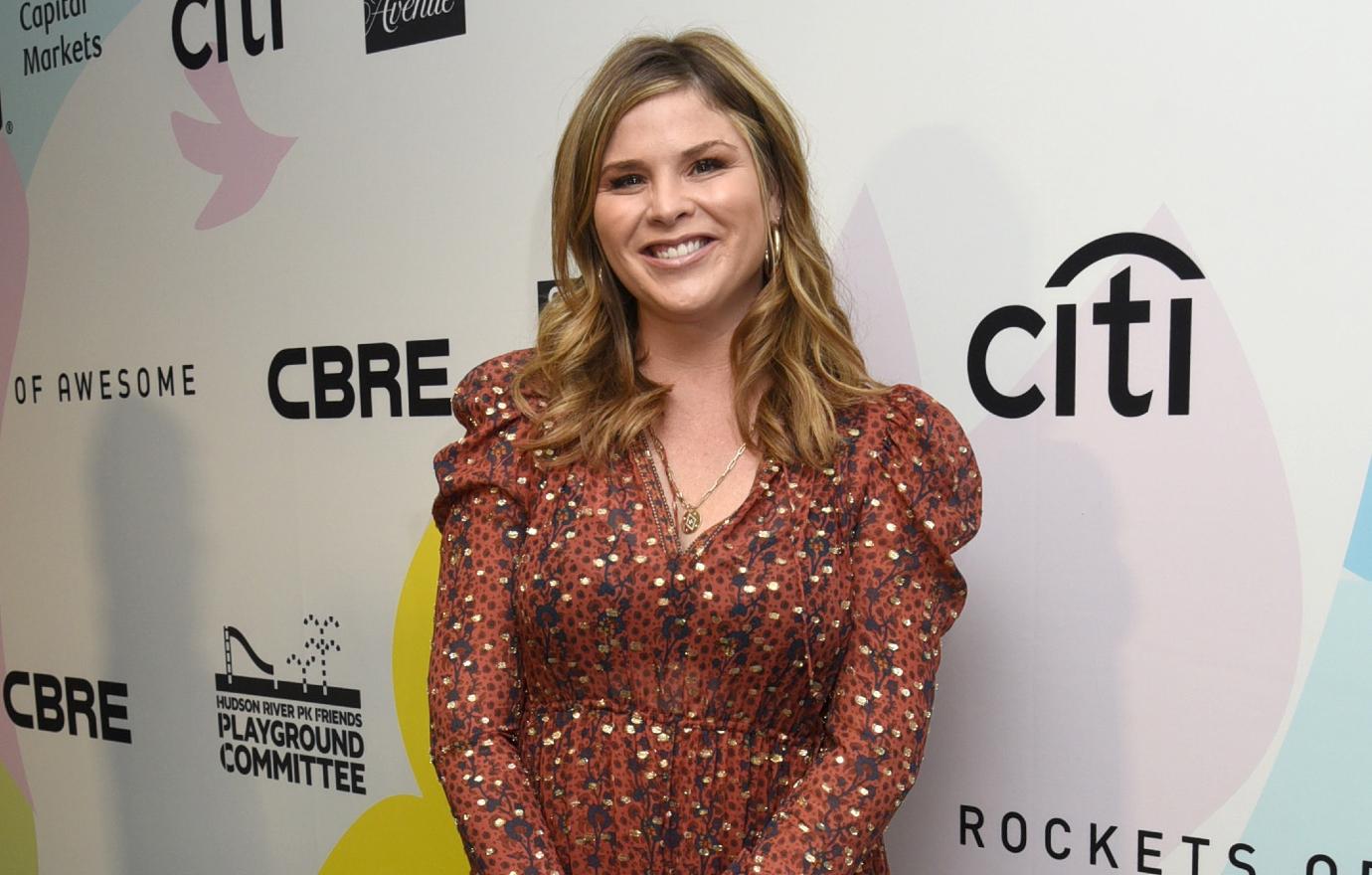 The TV star previously touched on her fitness journey in January, explaining she's finally "figured out" what routines work best for her.
"I think the hard thing is, I think we expect things to happen overnight. This has actually been almost six months," she noted. "Here's the other thing, anybody that's either gained weight during the pandemic or had babies and gained weight, it just takes time, and you have to give yourself that grace, because my body isn't 18 anymore."