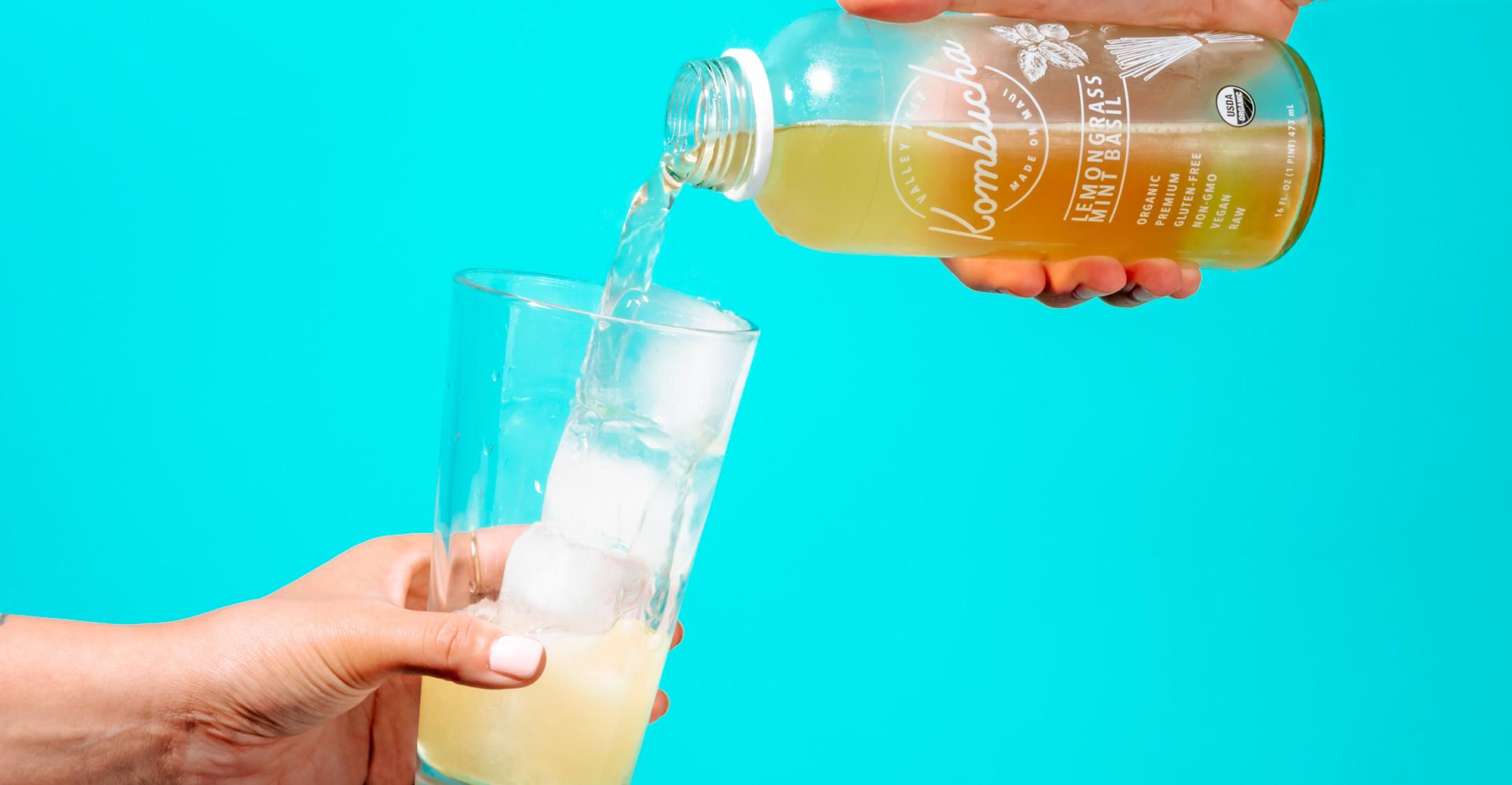 Is Kombucha Really Good For You? Here's What You Should Know Before You Drink It
If you haven't seen kombucha in the refrigerated section of your local grocery store, you soon will. According to Research and Markets, "the global kombucha market is likely to progress" at a compound annual growth rate of "22.21 percent during the projected period of 2019-2028." The reason the drink is growing in popularity is that it offers the fizziness of soda while claiming a myriad of health benefits.
Article continues below advertisement
Kombucha is made using a SCOBY, or symbiotic colony of bacteria and yeast, which is added to sweetened green or black tea and left to ferment. When the concoction is finished, it produces a somewhat vinegary taste — with bubbles. "Kombucha tastes tart and slightly sweet, similar to a sour sparkling apple cider or ginger ale," says Sarah, who makes it herself.
Originally, the beverage was brewed by home cooks, but now, dozens of companies manufacture it, using marketing slogans such as "Purity you can trust. Potency you can feel" and "Get those good gut vibes." If you do a Google search, you will find claims that the potion eases digestion, improves mental health, causes weight loss and even prevents cancer.
Article continues below advertisement
Unfortunately, "these claims are not backed by science," says Dr. Brent Bauer. "Valid medical studies of kombucha tea's role in human health are very limited," he says.
Nutrition experts Evangeline Mantzioris and Permal Deo echo similar thoughts. "While some exciting properties have been shown from lab bench and animal studies, it doesn't necessarily follow that we will see these benefits in humans," they add.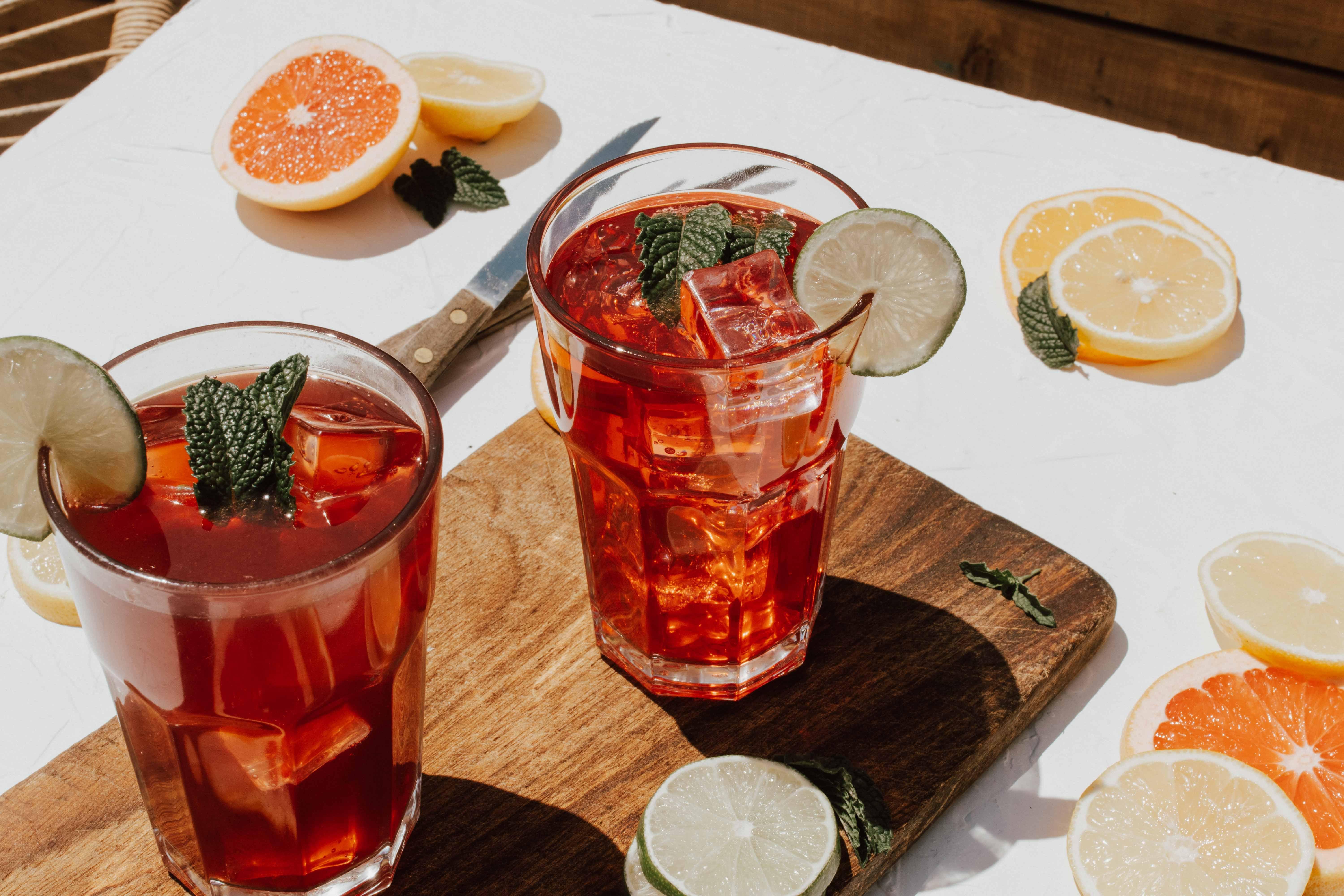 Article continues below advertisement
Though it's important to note that kombucha isn't a cure-for-all, most experts agree it does offer some of the same advantages as fermented food. This is because its base ingredient is tea, which contains compounds called polyphenols — these substances "are known to act as strong antioxidants in the body and decrease inflammation, which is the root cause of many diseases and conditions," says dietician Maxine Smith.
The beverage also contains B vitamins and acetic acid, which has antimicrobial properties. Furthermore, it's full of probiotics, which is why marketers claim "happy gut" benefits. Unfortunately, though, the "bacteria from kombucha are unlikely to survive the trip through your stomach," says DePaolo.
Article continues below advertisement
If you are wondering whether you should use this drink as a substitute for wholesome eating, think again. DePaolo recommends consuming fruits and veggies instead, since your body does a better job digesting them. But if you have a craving for soda, opting for kombucha isn't a bad decision. Just remember, it's not going to heal all of your ailments.
One word of caution about this libation — brewing it at home can lead to serious illness. "Because the tea is produced under varying conditions in individual homes, contamination with pathogenic organisms such as Aspergillus is possible," the CDC warns.
Your best bet, says Smith, is to opt for a version that has been commercially packaged and is sold out of a store.