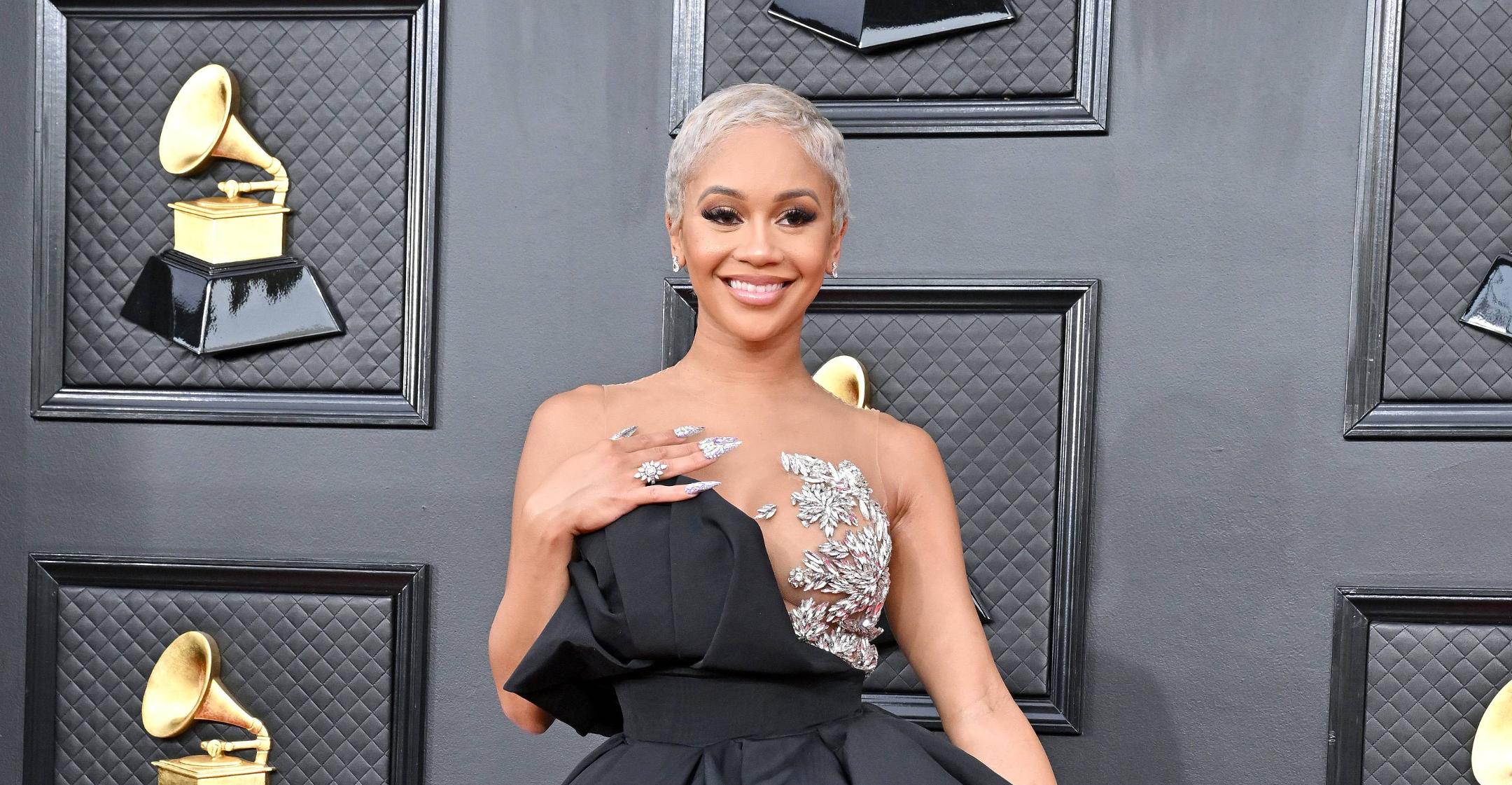 Grammy Nominee Saweetie Always Believed She Would Be Successful, But Admits She Never Predicted 'It Would Happen This Quick'
In 2020, Saweetie declared it her dream to one day attend the Grammy awards — and this year, she did just that, in addition to receiving three nominations at the show!
The singer came out to the event in a hot pink bra top, high-waisted skirt and matching arm gloves, and while red carpet correspondent Laverne Cox loved her look, the Emmy winner quickly turned the conversation to the star's accomplishments.
Article continues below advertisement
The Inventing Anna actress reminded the "Best Friend" crooner that it was just two years ago when she manifested her future, to which the rapper replied, "Girl, don't make me cry. Don't make me cry!"
She admitted that she did always see herself becoming successful one day, but noted, "I didn't know it would happen this quick."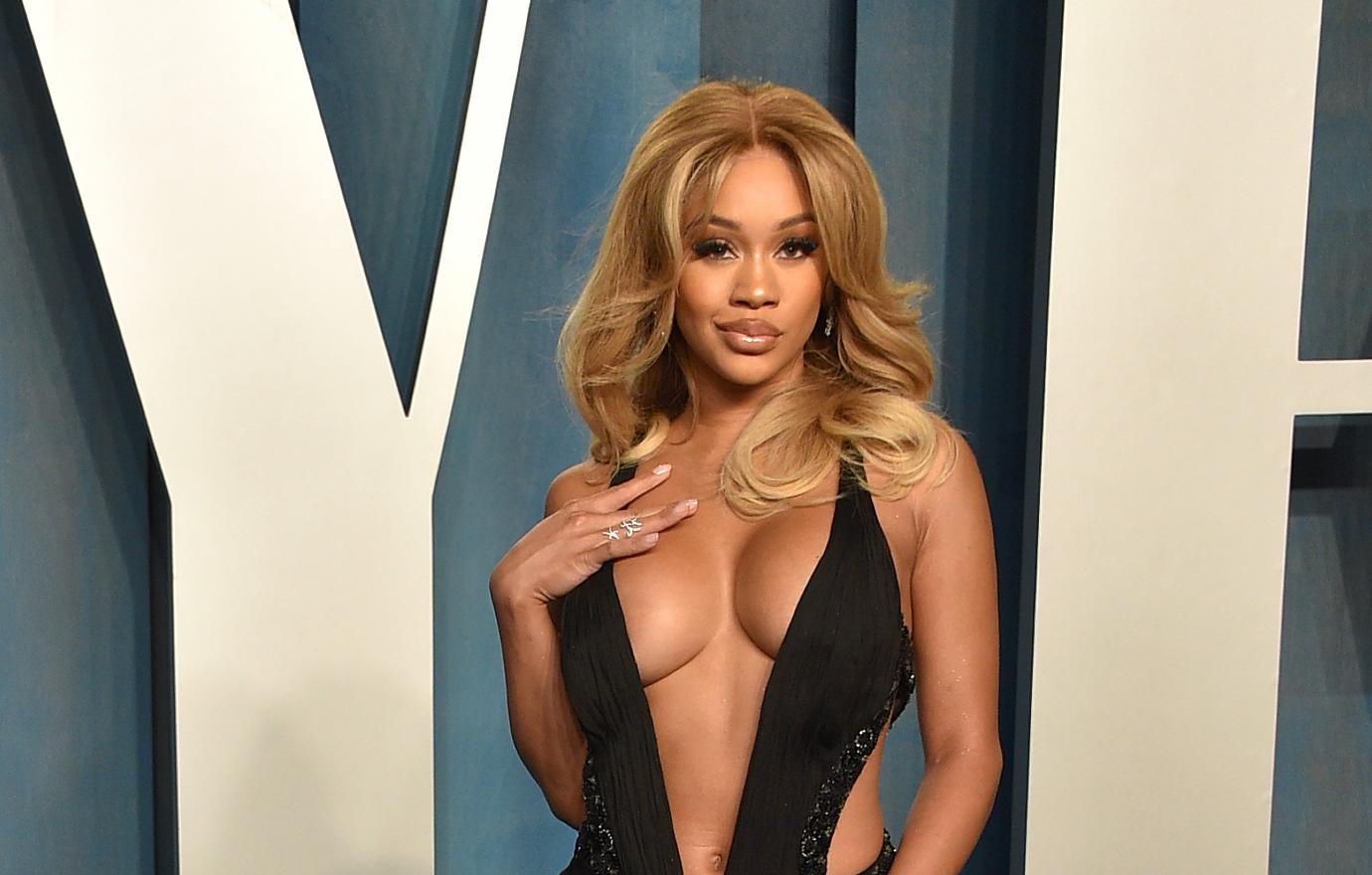 Article continues below advertisement
The California native was nominated for Best New Artist, while her and Doja Cat's track "Best Friend" was up for Best Rap Song and Collaboration Song of the Year. And though she didn't come out victorious, Doja Cat and SZA's tune "Kiss Me More" did take home Best Pop Duo/Performance, which Saweetie believes is much deserved.
"She's amazing, she looks good, she raps bomb, and I just love her," the superstar declared of Doja Cat while on the carpet last night. "I met her like, three years ago. So I met her before we did the collab."
Prior to going inside the ceremony, Saweetie shocked onlookers by undergoing an outfit change — which she managed to do in the parking lot!
Article continues below advertisement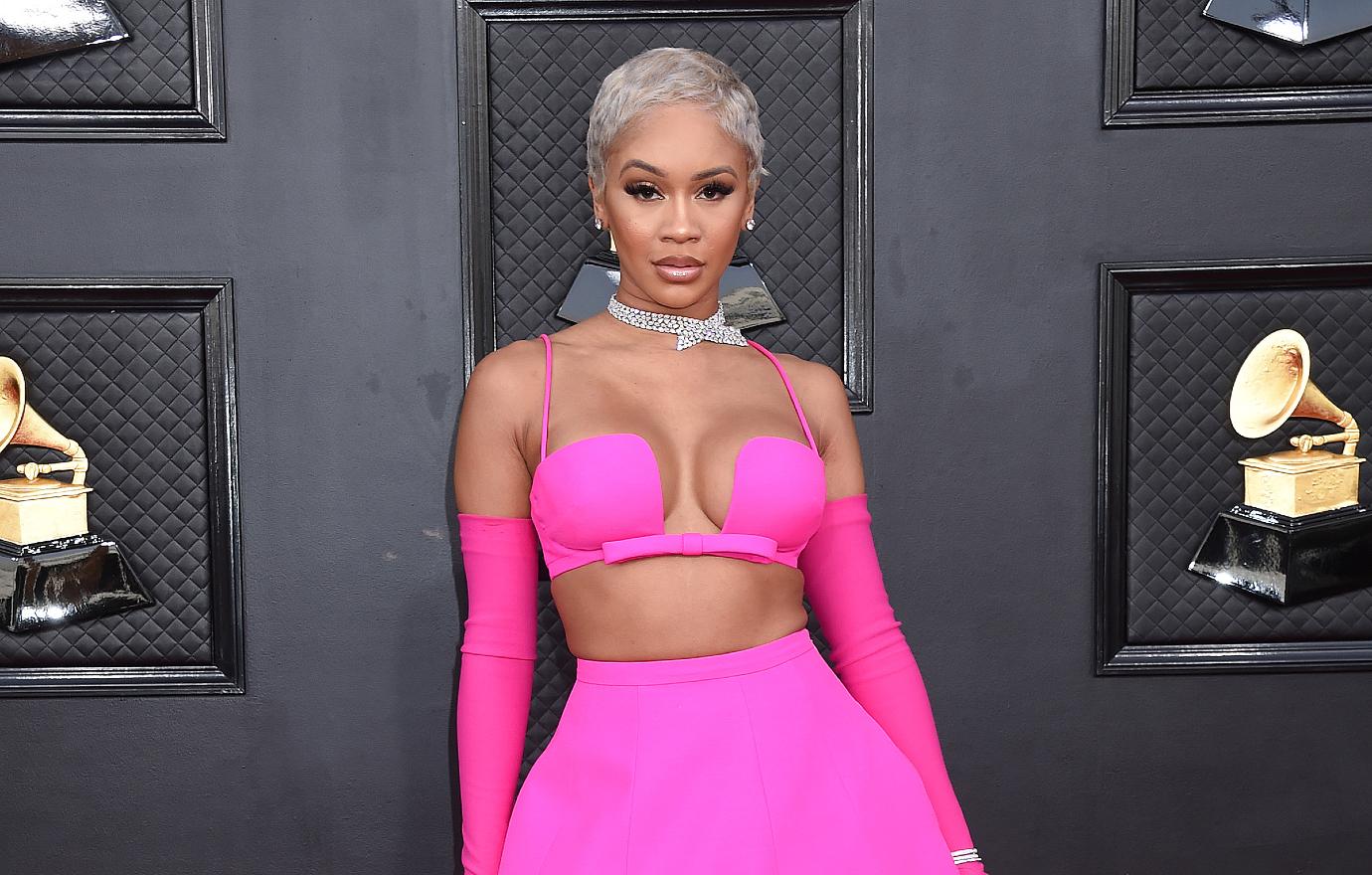 Her second look was as strapless black number that had a high-low hem and featured crystal details on one side of the bodice.
"I got a big sheet around me," she explained to Entertainment Tonight of how she swapped threads. "This is Oscar de la Renta, and you know everything expensive. Everything exclusive, everything icy, you know what time it is."
"I'm so hyped and I'm so grateful because I'm not even supposed to be here right now. I have no album out," she continued. "And there's so many amazing talented women in the building and I'm just grateful to even breathe the same air that they're breathing."
Later in the show, the MAC ambassador stepped into another gown: a nude halter dress that had cutouts at the waist.