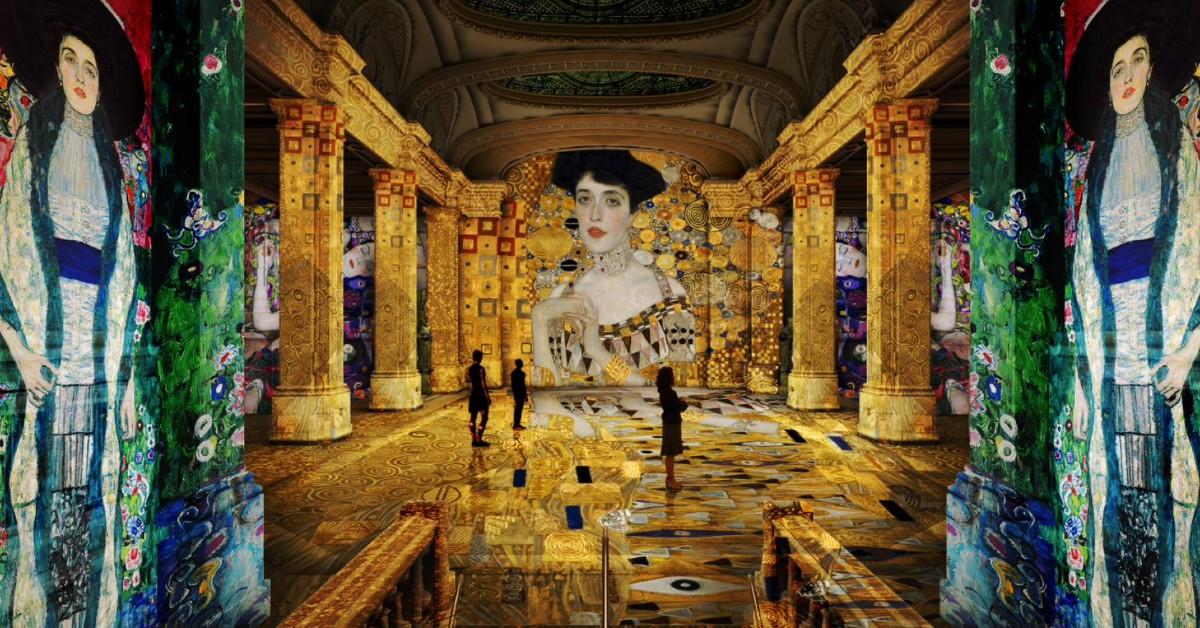 Equinox Launches New Partnership With Hall Des Lumières — Info On New York City's Immersive Yoga Series
Have you ever wanted to work out in an interesting location? Well, now here is your chance! On Thursday, September 22, Equinox launched a new partnership with Hall des Lumières, which is located near City Hall Park in New York and is known for their amazing immersive exhibits.
Since fall is right around the corner, the partnership was timed to today's Autumnal Equinox. The six-week series will feature a 45-minute art-infused vinyasa yoga flow class surrounded by the center's inaugural installation, Gustav Klimt: Gold in Motion, "a multi-sensory celebration of Klimt's most iconic work. Our unique, cutting-edge mapping technology, elegant soundtrack and historic location transport you to a world of gold and color," the website reads.
Article continues below advertisement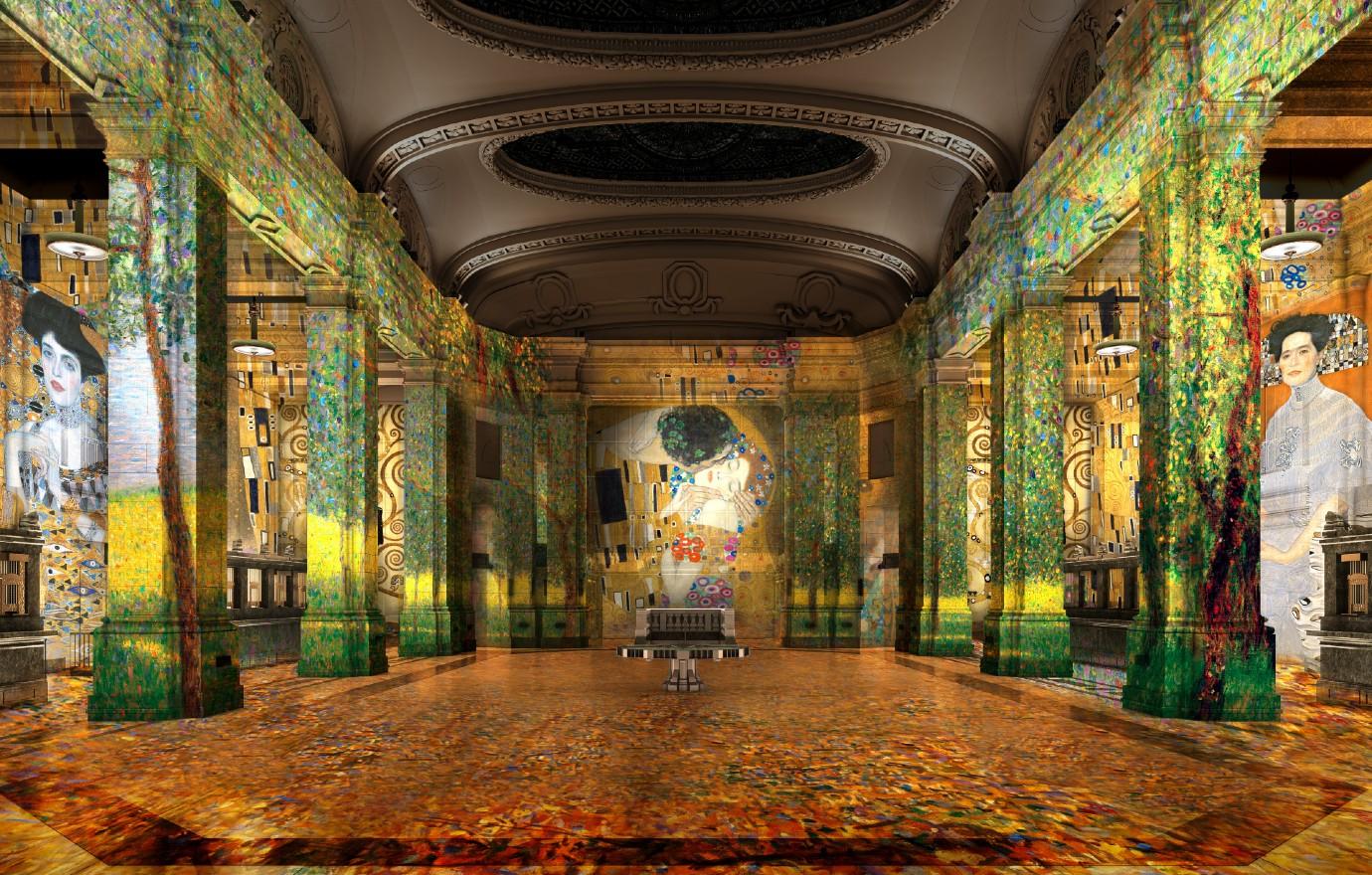 This is hardly your typical yoga class, as fitness lovers will be surrounded by visuals, in addition to an original music soundtrack that will calm anyone down.
Article continues below advertisement
"As a luxury fitness and lifestyle company, we are inspired by our commitment to provide our members with unparalleled cultural experiences that enrich their lives. We're seeing a strong desire and demand for people to be back together in our clubs and always strive to support our community with experiences that transcend fitness and Equinox's own spaces," Judy Taylor, senior vice president of communications, events and philanthropy at Equinox, said in a statement.
She continued, "Since many of our clubs can be found in landmark buildings in NYC and beyond, we are especially thrilled to create an immersive class experience at the historical 49 Chambers Street with Hall des Lumières. Our members will be able to interact with art and music through movement in a space that elevates their personal connection to them, creating a truly immersive experience across culture they otherwise may not have access to. New Yorkers are undoubtedly known for seeking opportunities that enhance their lifestyle and establish a greater connection to high-performance living."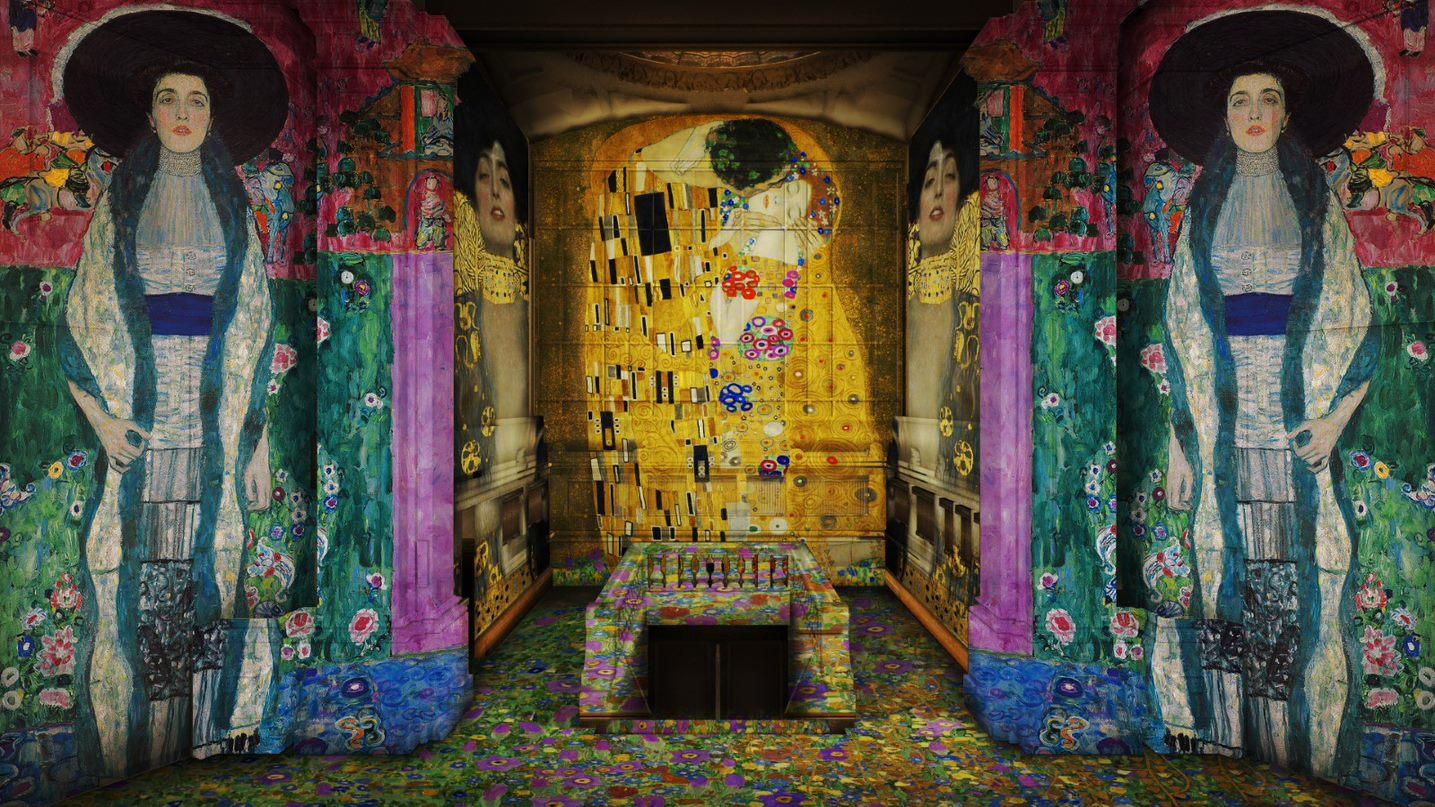 Article continues below advertisement
The weekly class will run through October 27 on Thursdays at 8 a.m. — you won't want to miss it!