Elsa Pataky Believes It's Important For Her Kids To See That Women Can Be More Than Mothers
Muscle man Chris Hemsworth is known for his superhero physique, but now, it's wife Elsa Pataky's turn to show off her brawn! The actress plays an army captain in Netflix's upcoming action flick Interceptor, and while she spent hours in the gym to prep for the role, it also required a shift in her family-of-five's dynamic.
Article continues below advertisement
The star dished about the experience for her Marie Claire Australia cover story, admitting that the situation brought along the inevitable mom guilt.
Said Pataky, "My kids are used to me being at home, picking them up and things, but now I will be at work – which is something lots of people do! I really wanted this opportunity. And it's not that bad, right?"
Article continues below advertisement
In the end, the Pataky is proud that she decided to take on the movie.
"Being a mum is the hardest work of all – and there's no awards for that. And then you do a movie and people are like, 'Oh, wow!'" she explained. "It's kind of nice to feel appreciated – and to have your own thing that makes you feel like yourself."
She was also excited to set an example for her and Hemsworth's daughter India, 10 (they're also parents to 8-year-old twin boys, Sasha and Tristan).
"I loved being able to show [India] that nothing can stop you just because you're a girl. You can be strong, you can do whatever you want," noted Pataky. "It used to be difficult to get these roles, but now it's opening up. It was such a good opportunity to show her that."
Article continues below advertisement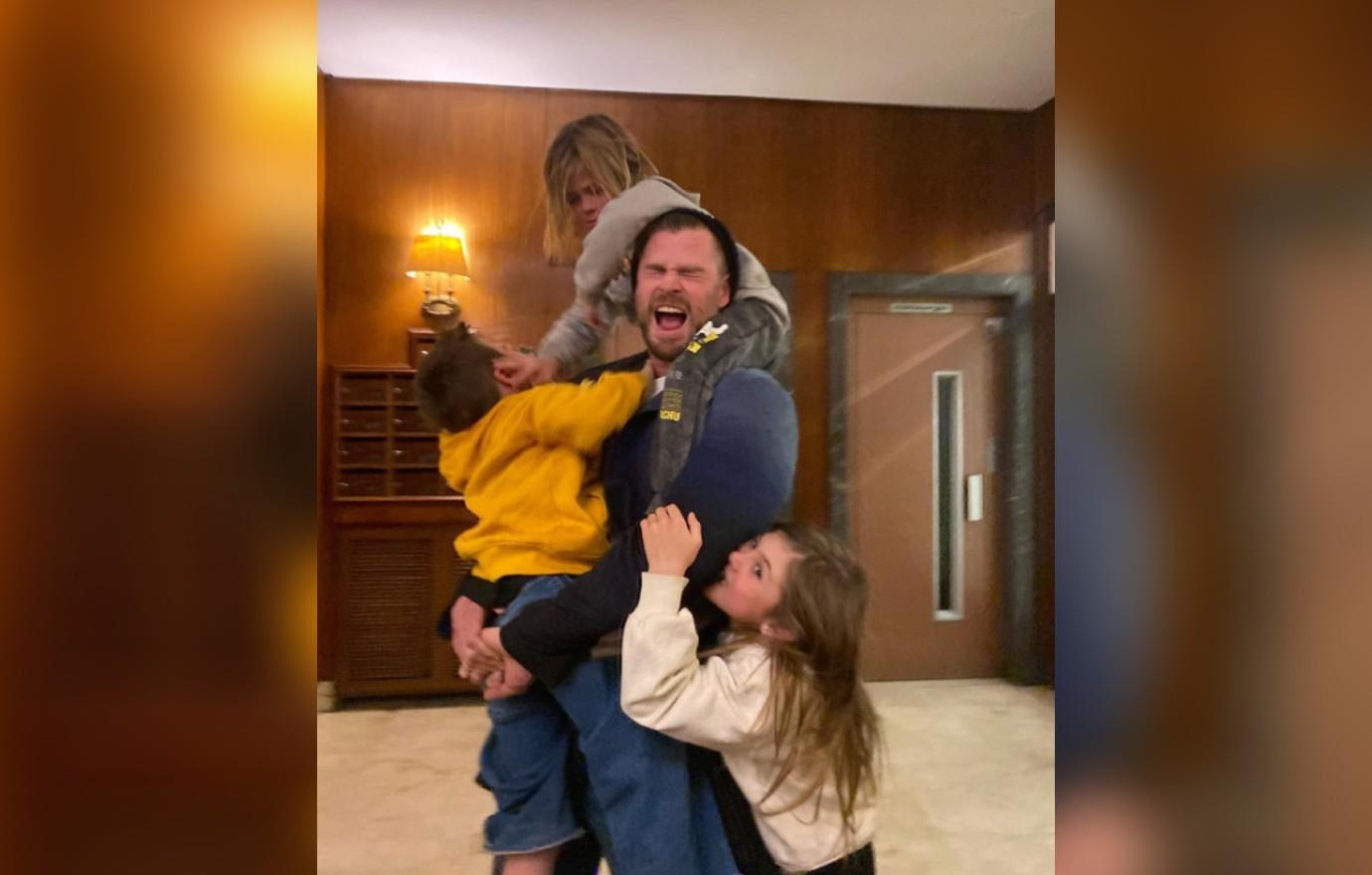 Soon enough, her little girl will have another kick-butt female character to look to, as Thor: Love and Thunder hits theaters in July. The film introduces Natalie Portman as Jane Foster, who transforms into the superhero known as Mighty Thor.
Prepping for the role gave the Hollywood star a huge boost in confidence. "It definitely helps you get into character, and it's definitely changed the way I move. You walk differently; you feel different," she said of working out more often. "I mean, it's so wild to feel strong for the first time in my life."