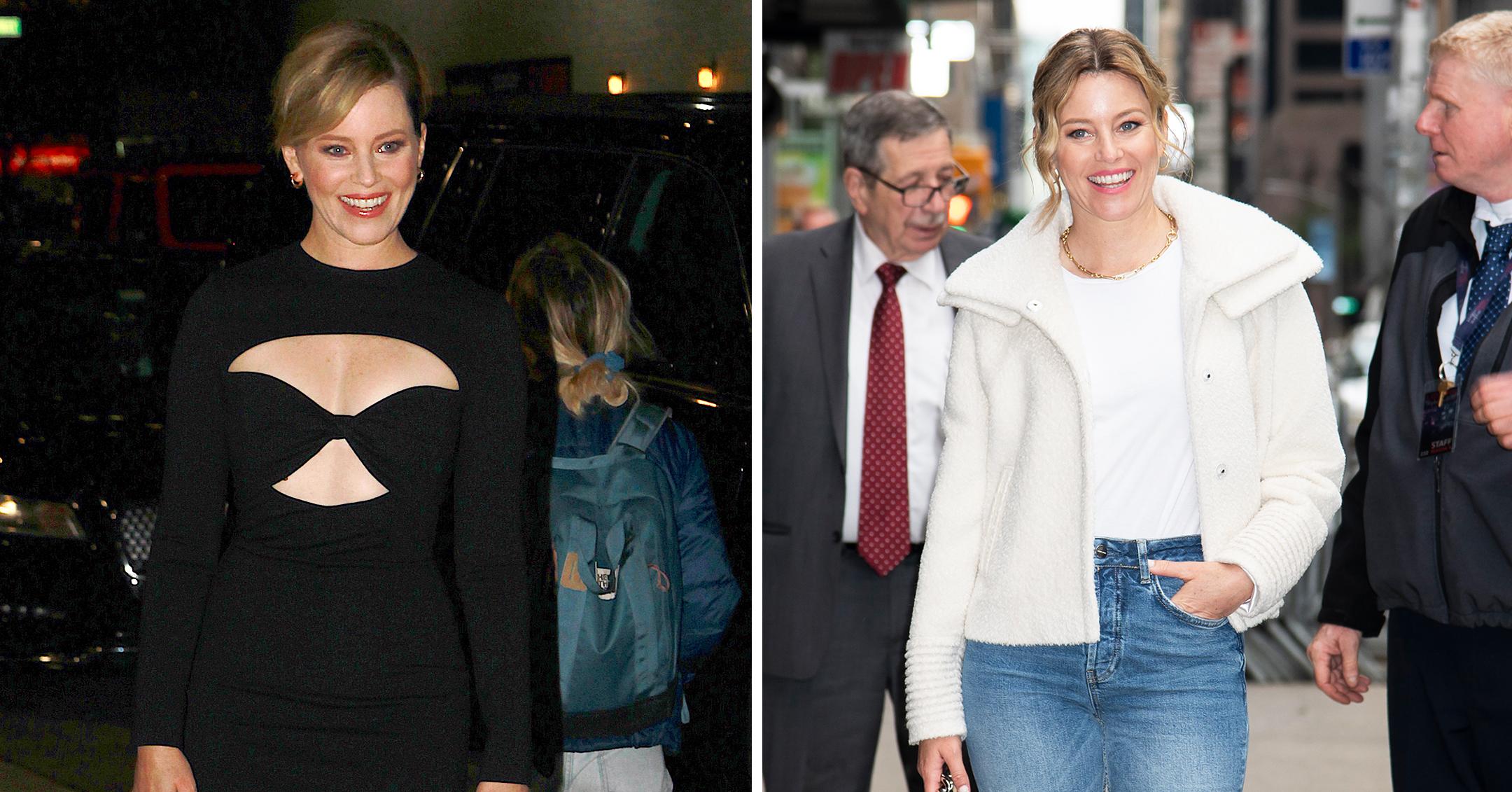 Elizabeth Banks Seamlessly Pulls Off Her Day & Night Looks While At 'The Late Show With Stephen Colbert' — Pics
From day to night in the blink of an eye! Elizabeth Banks arrived at The Late Show With Stephen Colbert wearing a white jacket, a white T-shirt and jeans — and she left in a black dress.
Article continues below advertisement
The actress looked gorgeous during both occasions.
Article continues below advertisement
Scroll through the gallery below to see more shots!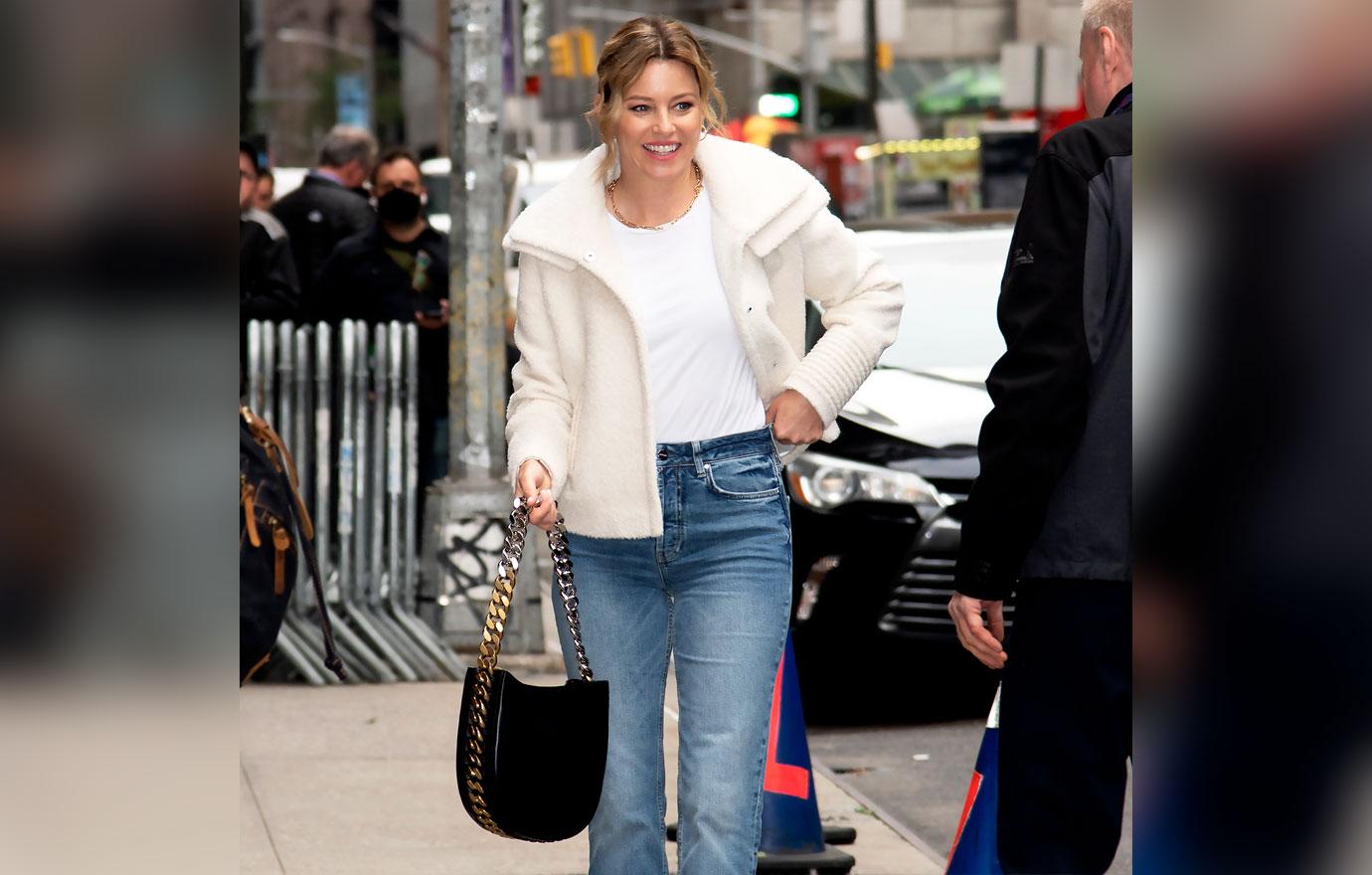 The Pitch Perfect alum looked cool and casual as she made her way through the Big Apple.
Article continues below advertisement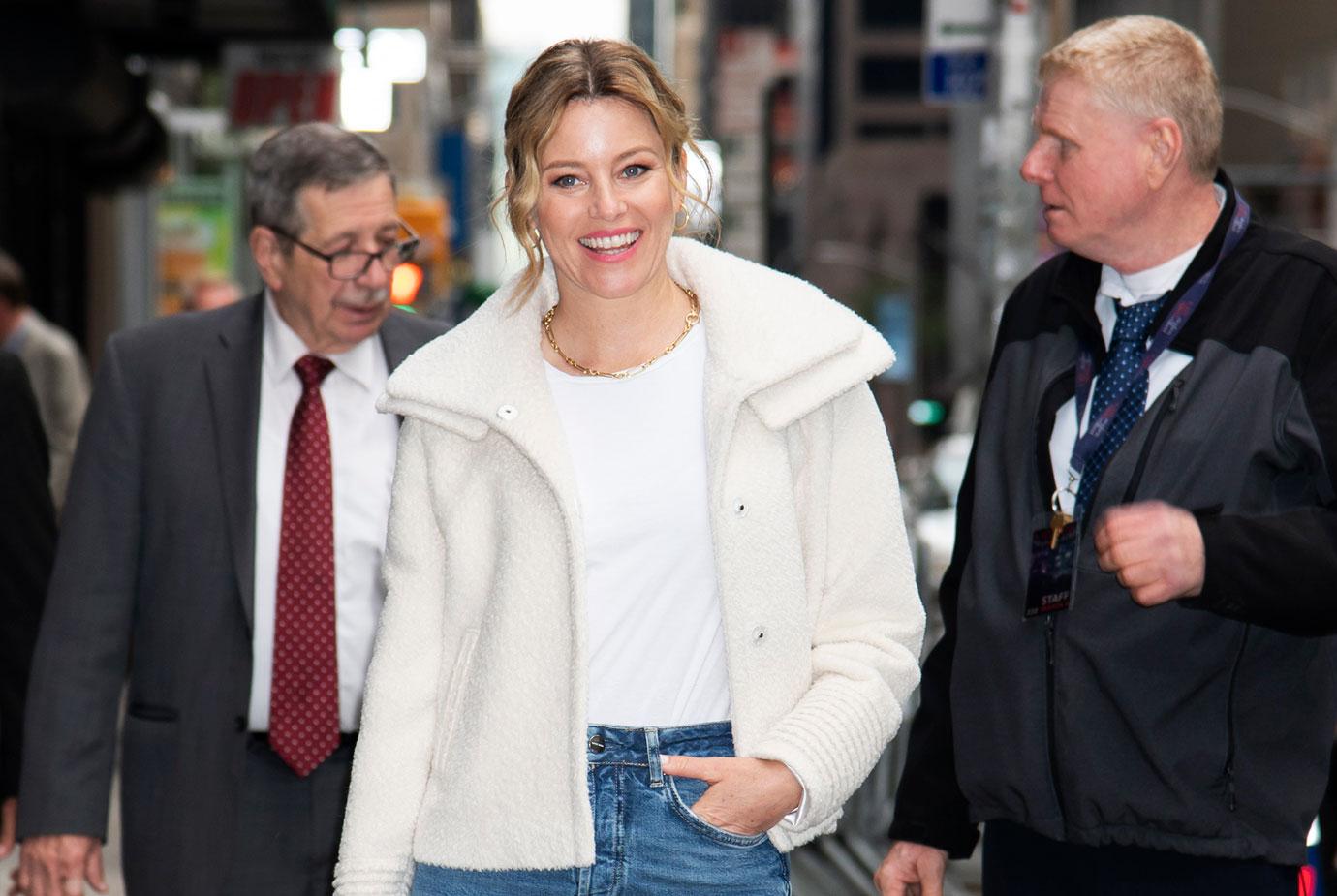 Banks was in town to promote her sex ed podcast, "My Body, My Podcast," and she even admitted that parents should be open and honest about the birds and the bees with their kiddos.
"We have to get more men in the conversation," she said. "Let me just say this right off the bat, you should not lie to your kids about it. If they ask, it means because they're curious and age appropriate. You should tell them straight up what it is, if you say 'stork,' later on they're going to ask, 'What else does she lie to me about?' They're going to figure out it ain't storks."
Banks shares sons Felix, 10, and Magnus, 8, with husband Max Handelman.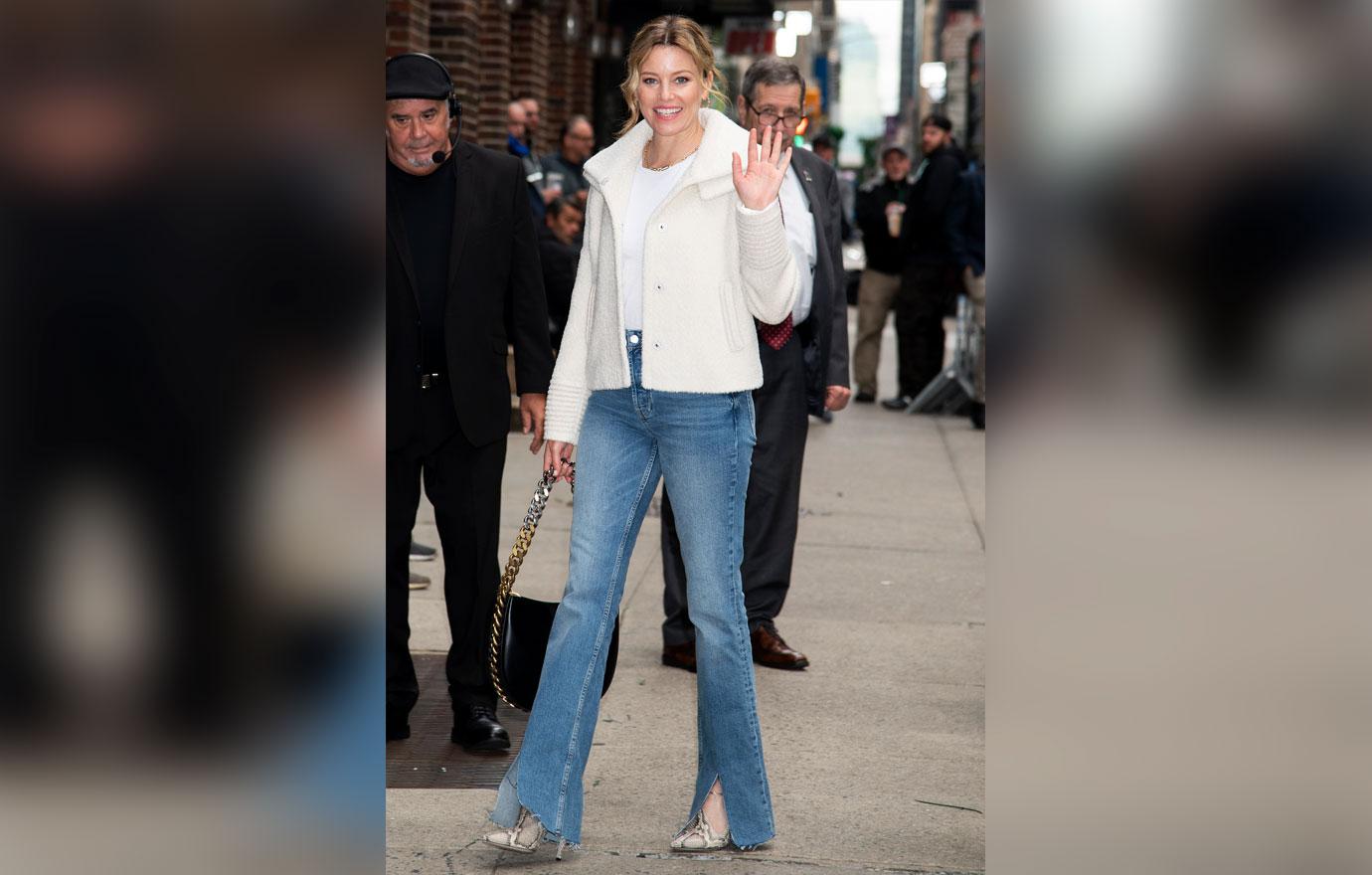 "They knew they had a penis, and they knew I had a vagina and a vulva and uterus, and they knew that they were part of their dad and part of me, an egg and a sperm," she continued of the chat she had with her boys. "So all of those things had been discussed when we were in the back of the car and the question came, 'Yes, yes, mommy, but how does the sperm get to the egg?' I realized, 'Oh!'"
Article continues below advertisement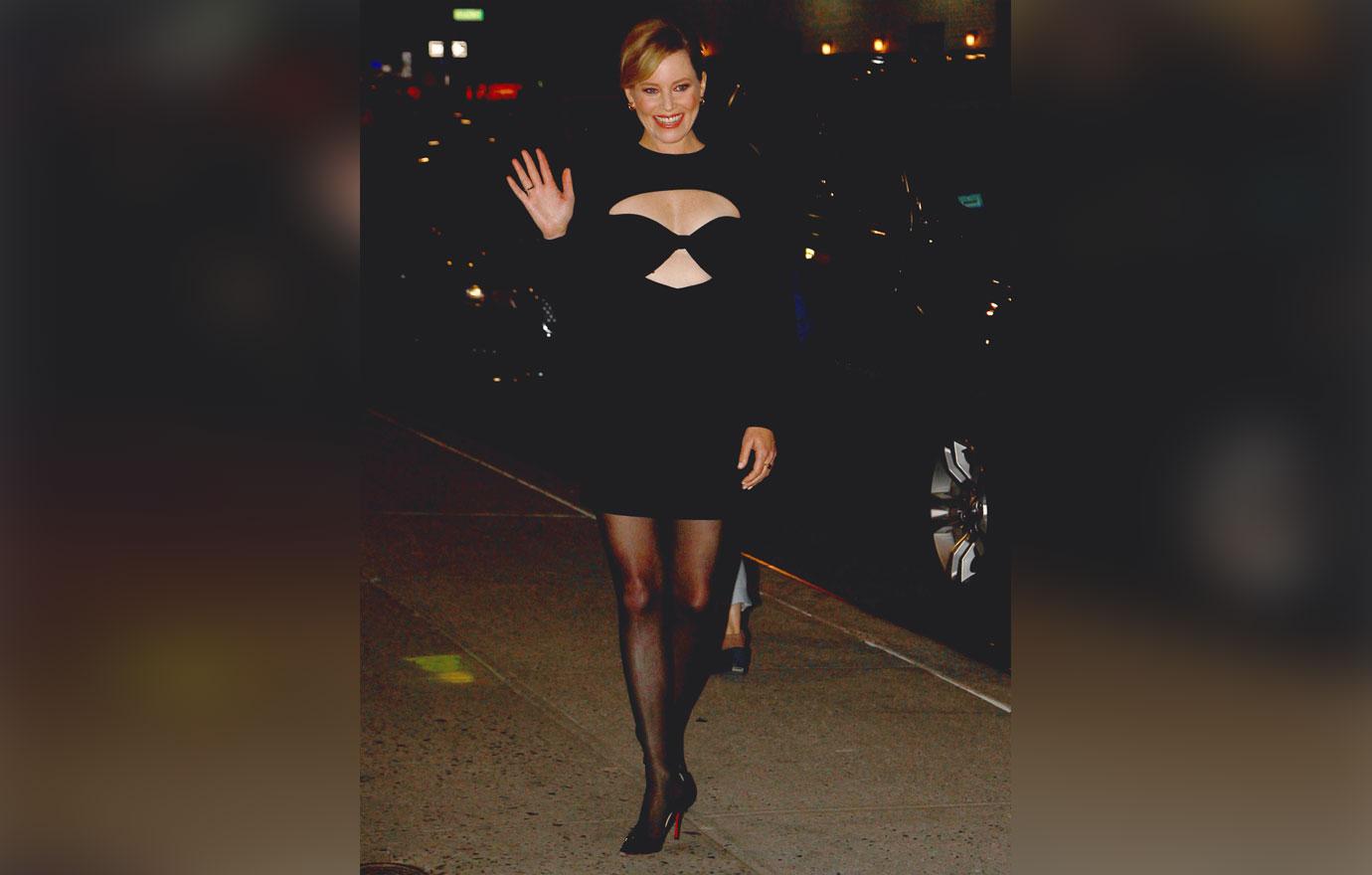 Waving to the crowd! The blonde babe added black tights and heels to her ensemble.
"Come in, did you say? @colbertlateshow thanks for an awesome hang! Tune in tonight to see what part of our conversation gets bleeped!" she captioned a photo of herself in the green room.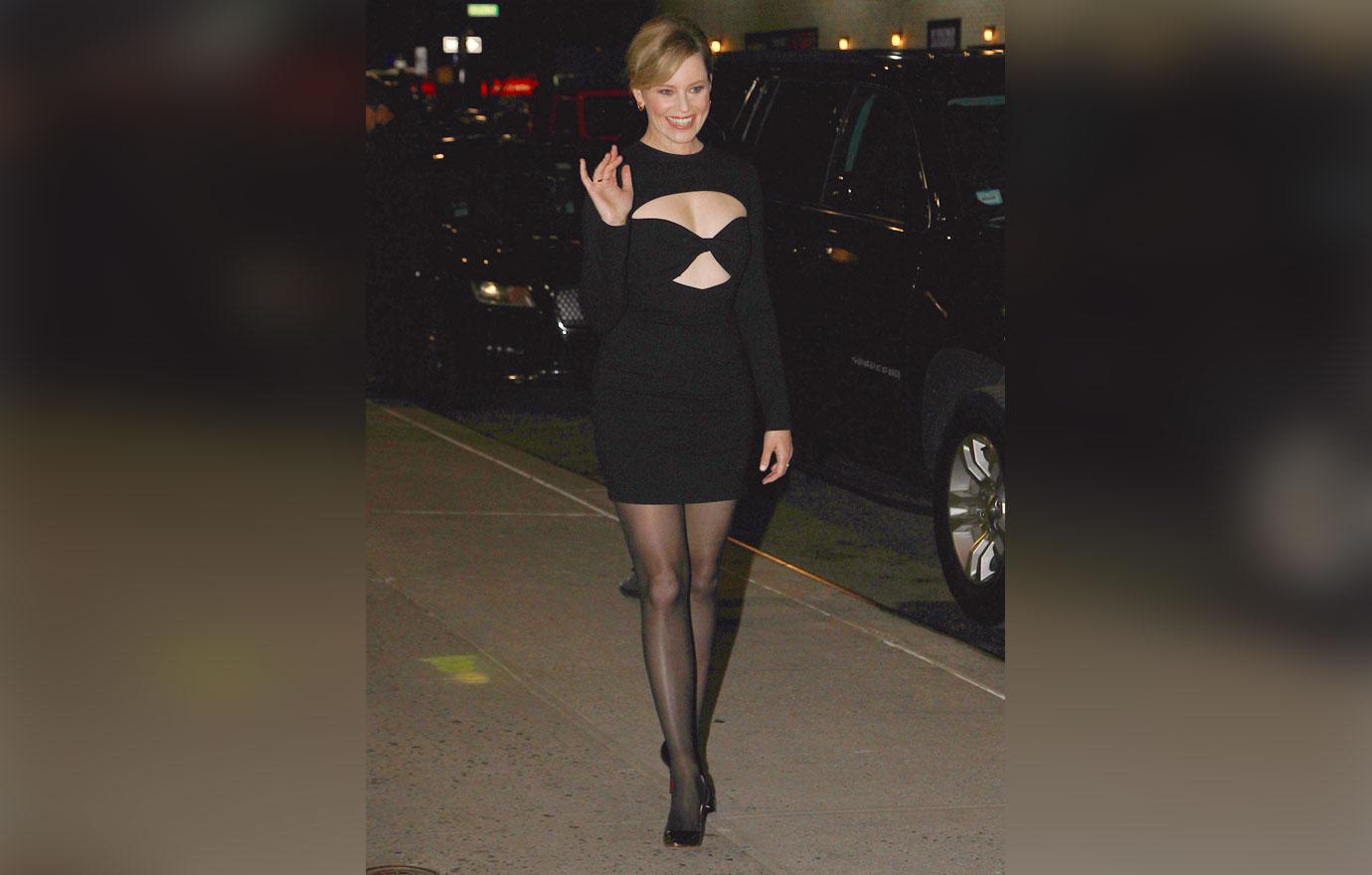 Banks and the talk show host even had a toast when she appeared on set.
"Cheers! What a way to end a whirlwind NYC escapade. @archerroosewines," she wrote.
"Tune in to hear me and a crowd chant clitoris. Hi, mom," she quipped on her Instagram Story. "No filter! Good light!"