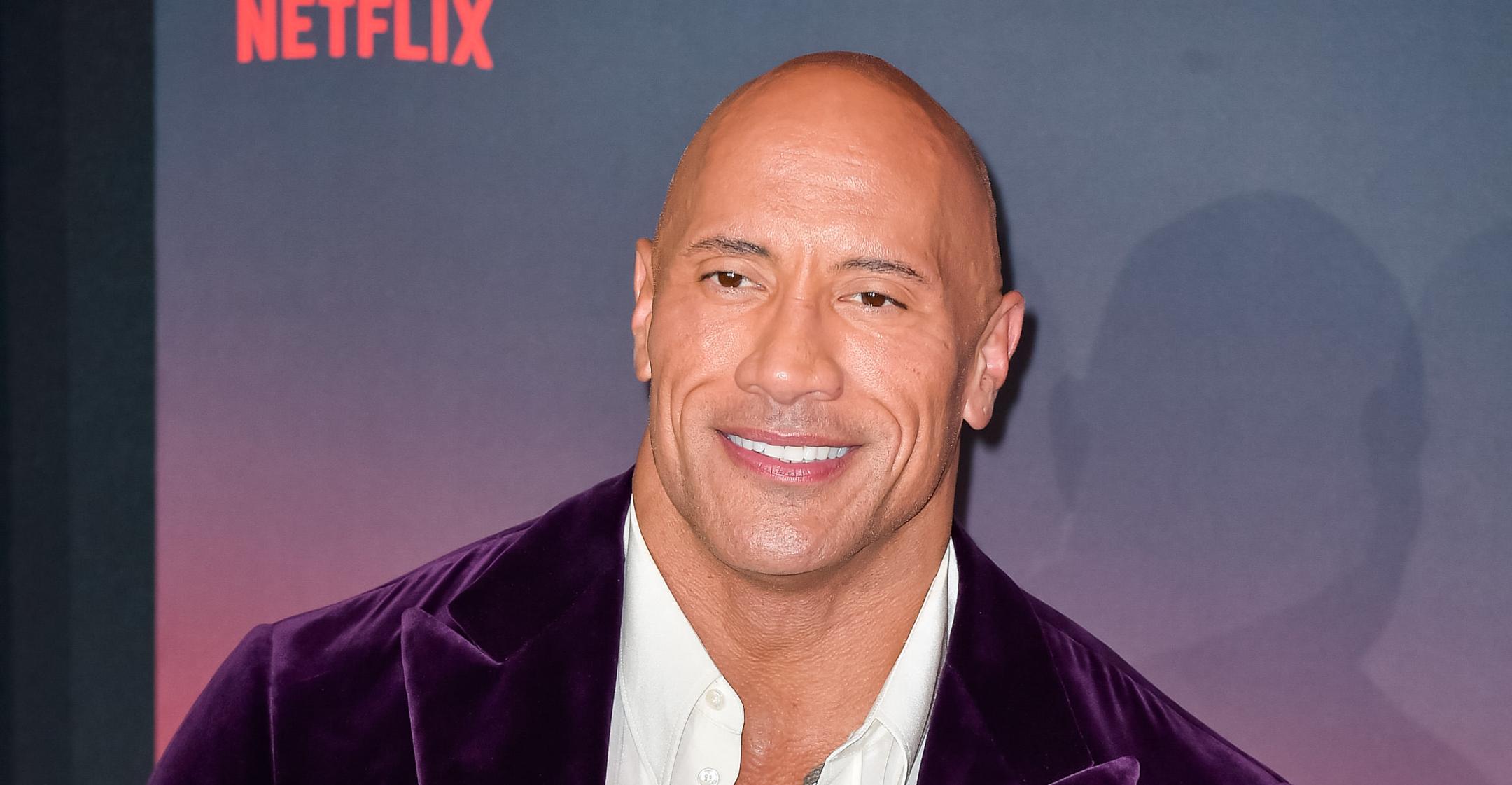 Dwayne Johnson's Holiday Collaboration With Salt & Straw Ice Cream Is Inspired By His Favorite Cheat Meals
Dwanta Claus is here to spread more delicious cheer!
Dwayne "The Rock" Johnson has teamed up with Salt & Straw for a fun and festive holiday collaboration, and once again, some of the flavors are spiked with Teremana, his brand of tequila.
Article continues below advertisement
The Dwanta Claus Pack consists of five pints, two of which are brand new.
The PB&J (Pretty Badass & Jolly) Coconut Banana Pancakes contain "golden bites of fluffy coconut pancakes adorned with homemade reeses" which are "smothered with marionberry jam" and "dusted with flakes of candied coconut." All of that is mixed with "crunchy streusel crumble," which is then added to a "spiced banana ice cream."
The second new concoction is Naughty Nutty, Tipsy Toasty Teremana Pecan Pie, which combines brown sugar, butter, vanilla and toasted pecans to make a gooey pie filling. That's folded into a spiced cream that's spiked with Johnson's Teremana Tequila.
Article continues below advertisement
The third limited-edition flavor is Dwanta's Teremana Spiked Eggnog, which is an "oaky vanilla from Teremana's Reposado" combined with rich custard, amontillado sherry and nutmeg.
Every pint of the eggnog flavor sold will prompt Salt & Straw and Teremana to each donate $1 to the World Central Kitchen.
The pack also includes Chocolate Gooey Brownie, which is made with marshmallow fluff and brownie batter, and The Double Fold Vanilla uses twice as many vanilla beans in their recipe for an extra special treat.
Article continues below advertisement
The Jungle Cruise star celebrated the launch by showing off the goodies and singing his own song to the tune of "Here Comes Santa Claus."
"🎶🎅🏾 Here comes Dwanta Claus,here comes Dwanta Claus right down Dwanta Claus lane.. he's already drunk on @Teremana, lookin' for mistletoes again 😈," he captioned his video on Instagram, which shows him opening up his freezer. "We're baaaack ~ NEW Dwanta Claus' "Naughty and Nice" ice cream flavor packs are available NOW IN MY BIO.C heck out these insanely delicious new flavors 🍨."
Each of the pints come in themed red and white packaging featuring renditions of Christmas lights, while the pecan pie flavor reads "Naughty" and the banana pancake flavor reads "Nice."
The special five-pack is available on Salt & Straw's website for $65.