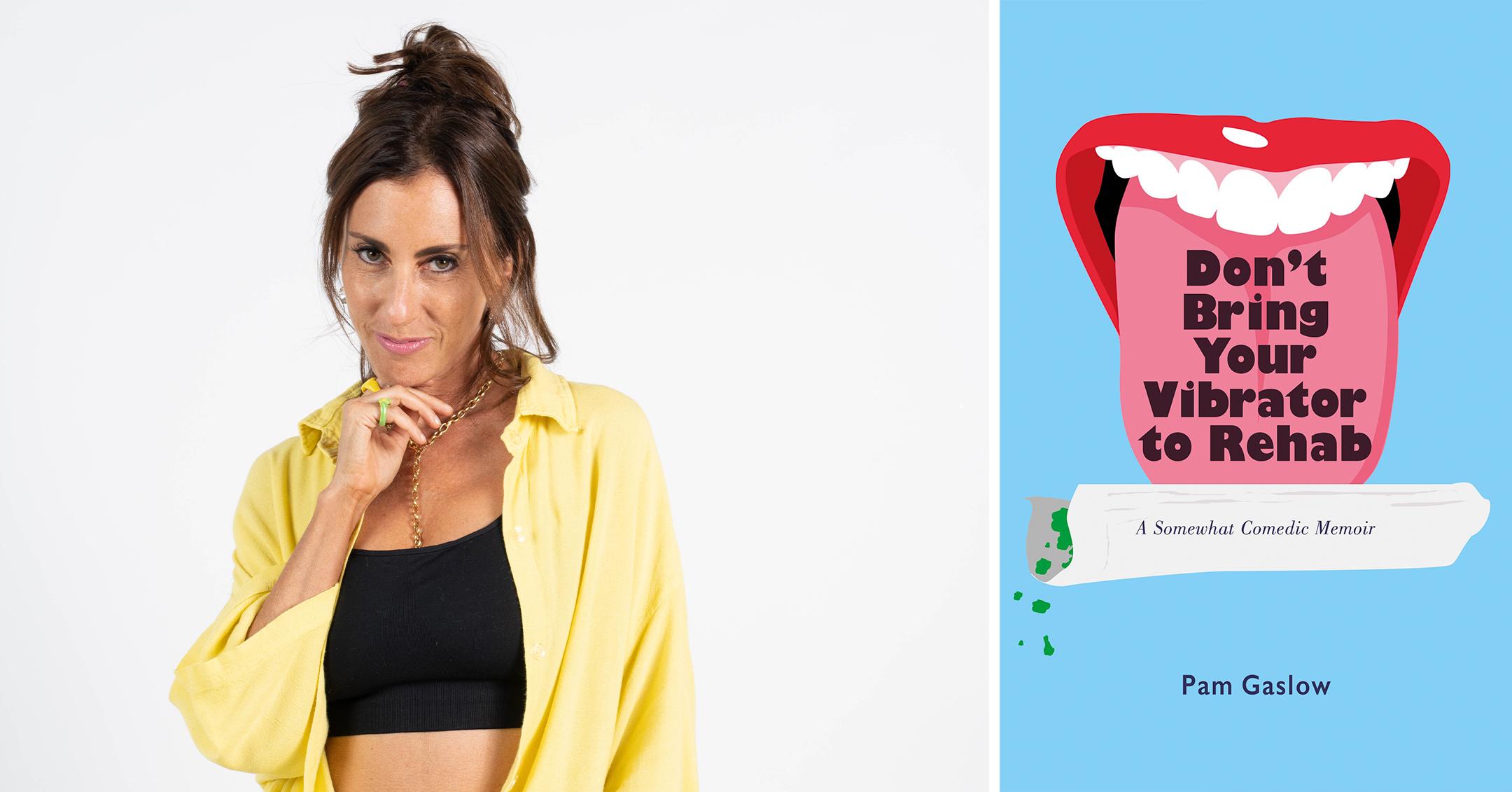 Comedian Pam Gaslow Recounts Addiction Struggles In Her Truthful Memoir 'Don't Bring Your Vibrator To Rehab'
Comedian and writer Pam Gaslow's upcoming book is filled with as much wit and humor as it is honesty.
Debuting on January 11, Don't Bring Your Vibrator to Rehab: A Somewhat Comedic Memoir is the author's "emotionally frenzied" story of how she sought help after her addiction to marijuana upended her life.
Article continues below advertisement
"When I was researching rehabs, I was given all their information. On their list of 'items to leave at home' it read 'sexual devices.' I thought that was funny and would be a great title," she explained. "Originally, my book was going to be called Don't Bring Your Teddy Bear to Rehab because it says you can't bring those either, but I liked vibrator much better."
The star recounts the "terrifying and lonely world of addiction," as after almost a decade of sobriety, she "relapsed into a life of dependency on marijuana, which nearly destroyed me."
Article continues below advertisement
"This book is a raw portrait of me being held hostage by substance abuse. I was the 24-hour defunct addict living without purpose and barely able to function. And while I was aware that pot wouldn't kill me, I couldn't feel more dead inside," she admitted. "Eventually becoming sick from marijuana toxicity, I finally found the courage to seek treatment. My journey via rehab from an entirely checked-out, lethargic, hopeless, and suicidally depressed pothead to a sober woman with clarity and gratitude is told."
Article continues below advertisement
In her work, she also shares the positive side of things, as she used equine therapy, massages, expressive arts, seaside therapy and more to help herself get back on track. And while the book is certainly a good read for those who are struggling with their own addictions, it's just as insightful for those who haven't had that experience.
"I hope that people realize that they aren't alone and that there is help if you want it. That no matter how far down you've gone, you can always turn your life around if you have the willingness," explained Gaslow. "I also want to bring more awareness about how devastating the effects of marijuana can be and that it is a drug that is frequently abused and often dismissed as harmless when it is anything but. Even 'functional' stoners could probably be a million times more productive if they weren't high but won't admit that."