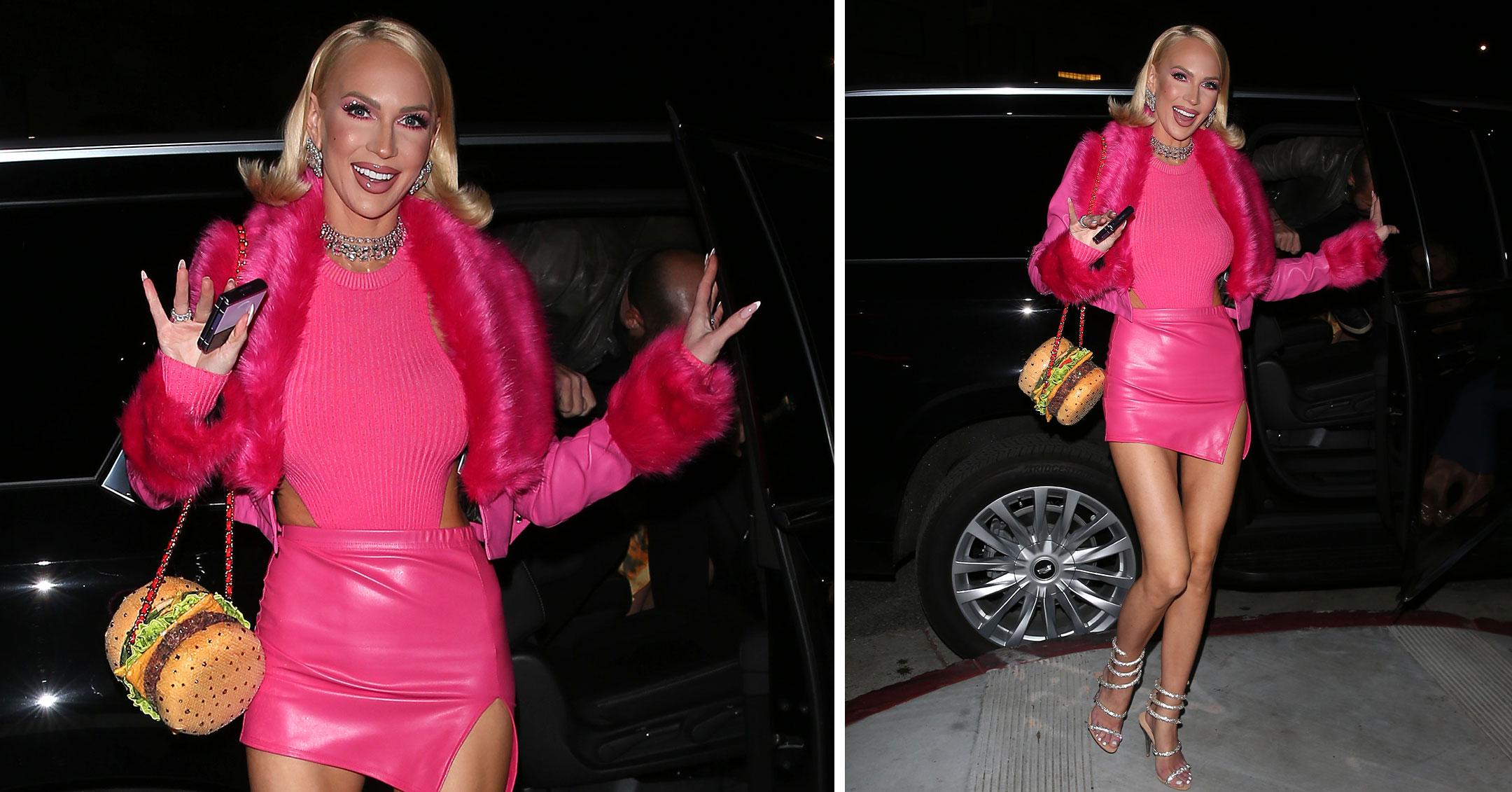 All Dolled Up! Christine Quinn Steps Out In A Barbie Pink Outfit, Carries Cheeseburger-Shaped Purse — See Pics!
The world is truly Christine Quinn's runway! On March 29, the Selling Sunset star teamed up with PrettyLittleThing to throw a party in celebration of her new Galore magazine cover, in which she poses just like a Barbie doll. To go along with the theme, the mom-of-one came out to the bash in a Barbie pink ensemble, and she also carried a quirky purse in the shape of a cheeseburger!
Check out the must-see look below.
Article continues below advertisement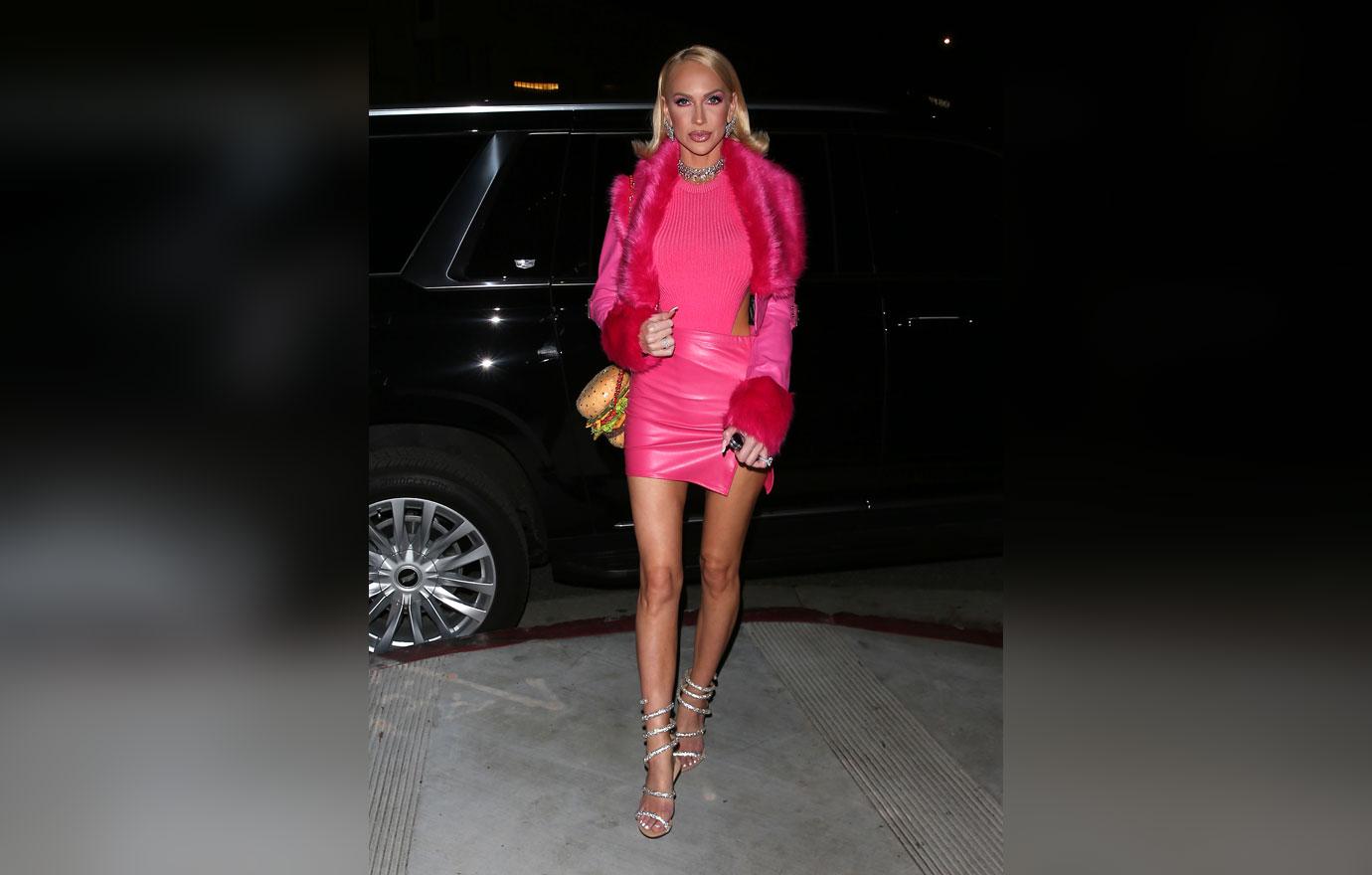 Quinn turned heads as usual in a cropped pink jacket with faux fur trim, a matching bodysuit and a leather skirt. She also wore a pair silver heels that wrapped up her ankles and carried a blinged out purse that resembled a burger.
For the final touch, she added big sparkling earrings and a necklace, as well as some rhinestones below her eyebrows.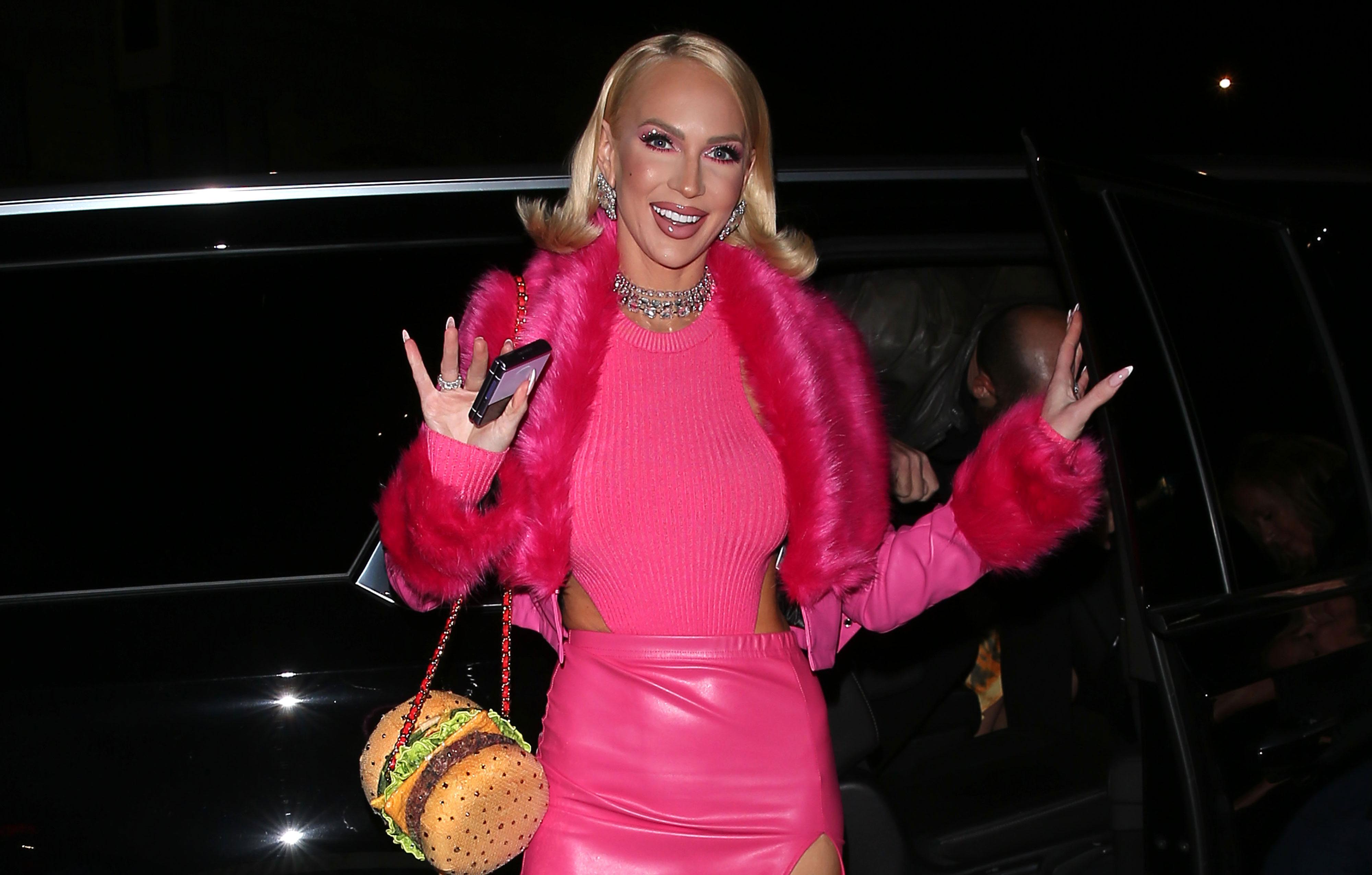 "Celebrating the launch of my @galore magazine cover at @prettylittlething last night was an absolute dream come true! I loved this outfit! 💕," she captioned her Instagram photo from that night. "To shop my look head to the link in my stories! 👗 and say a HUGE thank you to everyone who came to support and thank you to @bychrismartin for my red carpet photos!"
Article continues below advertisement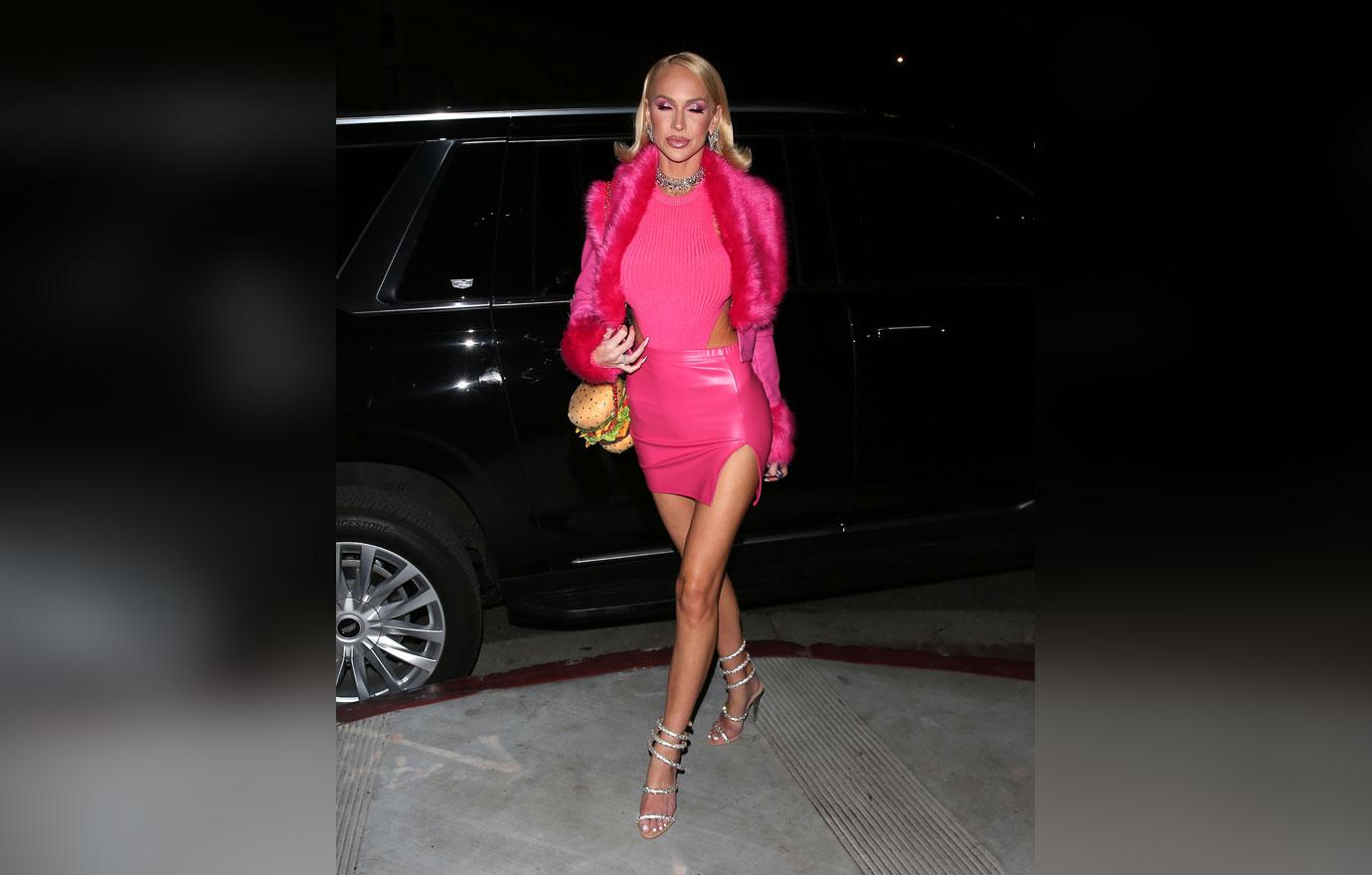 In her new interview, the How to Be a Boss B**ch author insisted that she used to be somewhat shy while growing up.
"Confidence is not something I was born with, it was instilled in me after years and years of being told 'No,'" she revealed to Galore. "So when I went into the show I decided I was going to say and do whatever the f**k I want to stay authentic and genuine to the girl who has had to suppress who she really is for years."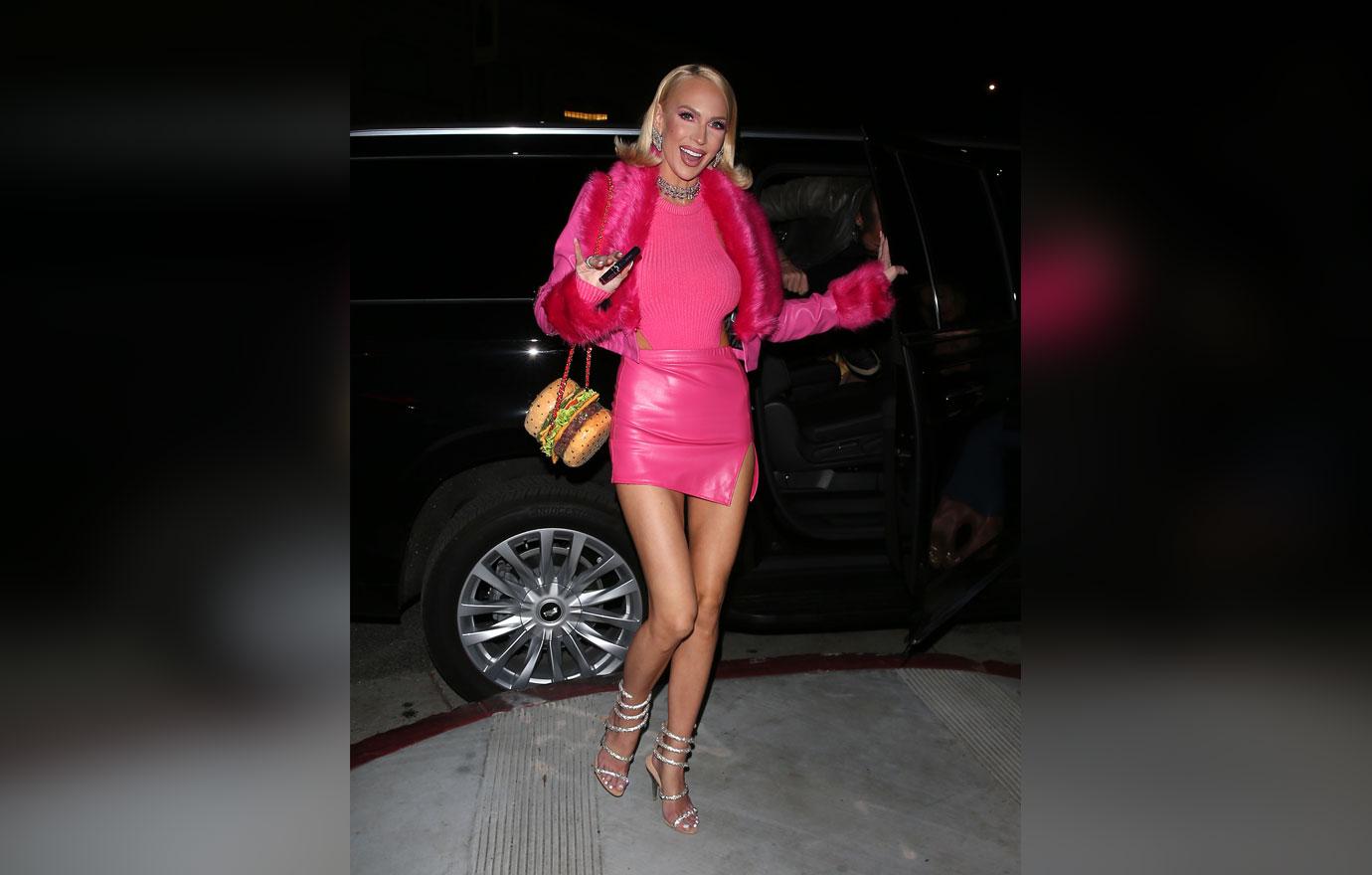 The realtor admitted she's a fashion addict and spends much of her time going through her clothes.
"I'm a closet editor-in-chief. I find myself continuously curating different looks, getting rid of faithful standbys while still making room for my favorites," she explained. "I love the feeling of a living closet – one that's got sentimental favorites, but continues to evolve. There are accessories I hold onto especially, but the clothes themselves rotate, like guests at a party. It's been fun having you, but you gotta go."