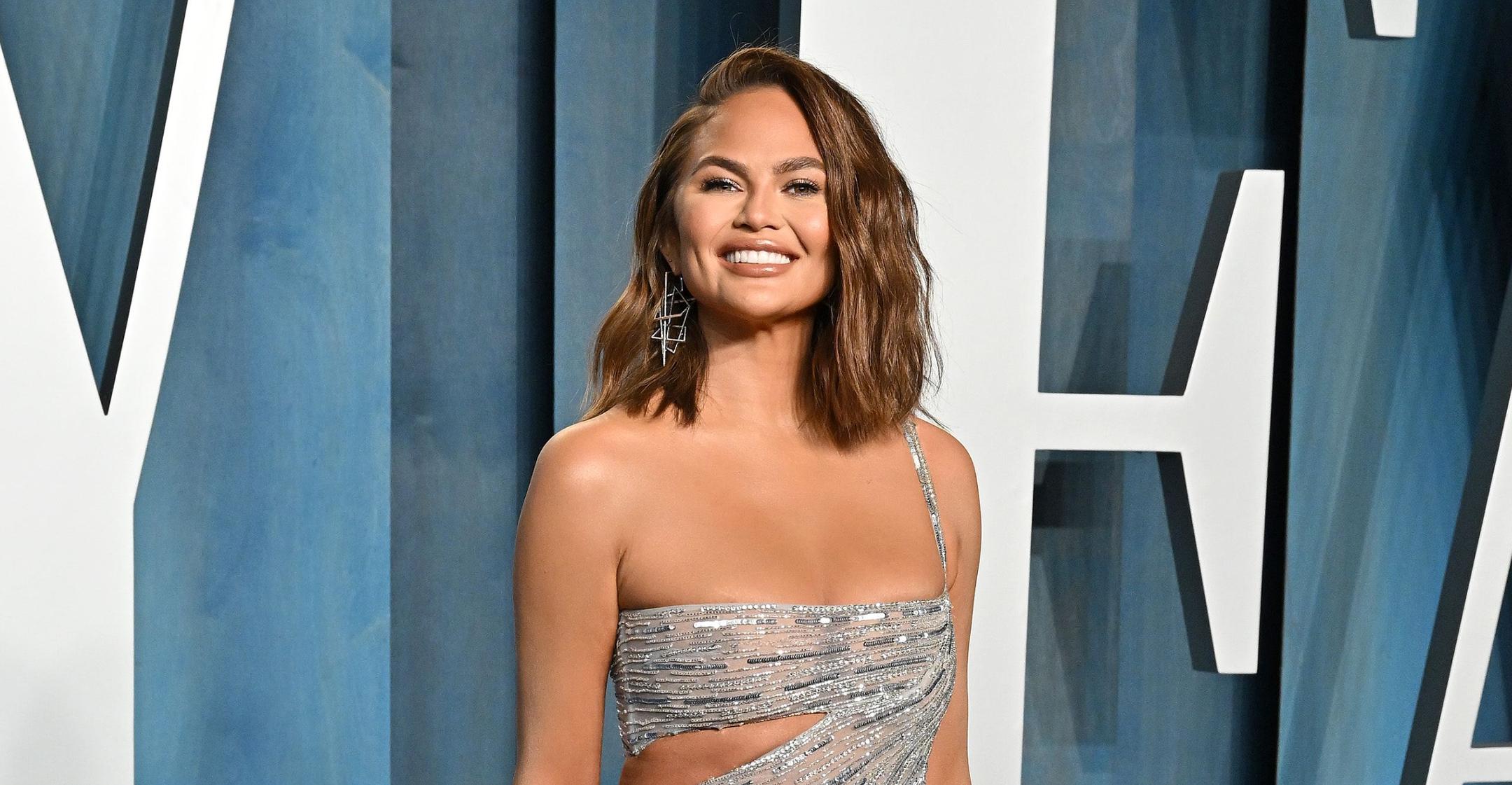 Chrissy Teigen Attends The Grammy Awards In A Voluminous Bubble Gum Pink Gown — See Photos!
She may not be a singer or musician, but Chrissy Teigen has definitely made our best dressed list at this year's Grammys!
The star wowed in a strapless bubble gum pink gown by Nicole + Felicia Couture that featured ruffles, pleats and a dramatic, voluminous skirt. She showed off the piece and her gorgeous Lorraine Schwartz diamond earrings via her Instagram Story.
Article continues below advertisement
Husband John Legend was also in attendance, and though he isn't nominated this year, he is set to take to the stage to perform later on. He looked like his usual suave self in a black velvet suit and black bow tie.
Before taking to the red carpet, Teigen shared a video of the pair walking around backstage.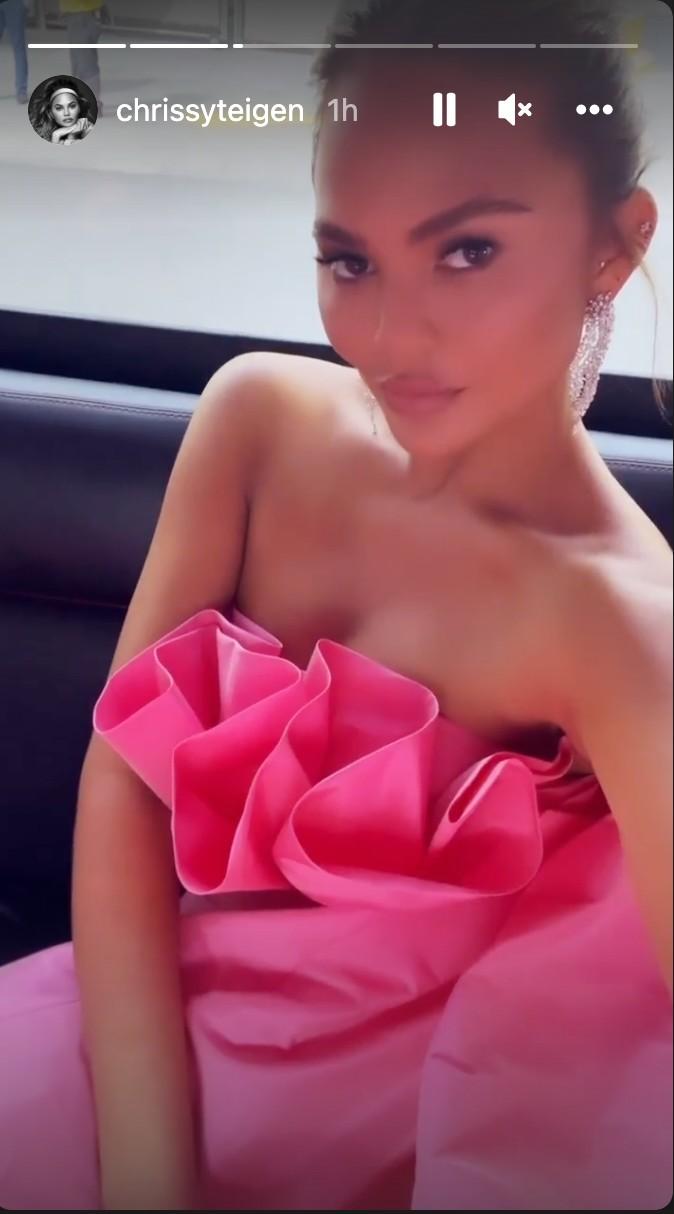 Article continues below advertisement
The Cravings author also proved just how big her dress was when she posted a photo of herself in a limo, which put the dress' tulle underlay on display.
On Legend's own Instagram, he posted two photos of them on the red carpet: he captioned the first one, "I'm a lucky man. 💕," and for the second one he quipped, "Need a wide shot for this dress #grammys."
Teigen has been sober for over six months now, so this is her first awards season without imbibing. She admitted to Entertainment Tonight that attending the shindigs without drinking alcohol has been a different experience.
"These things are very weird for me, because I'm so used to getting so hammered at these things," she noted. "Awards season, I very much connect to enjoying yourself and having champagne, but I also connected with those feelings of immense regret or stupid moments."
Article continues below advertisement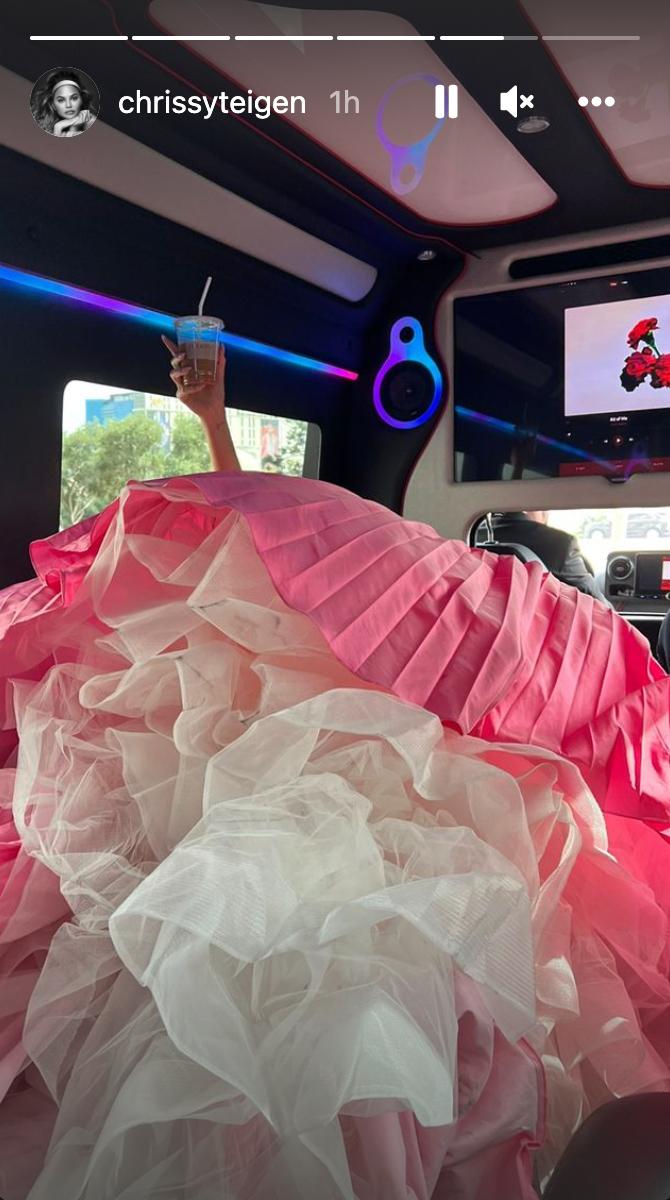 The model previously explained that she used to see award shows as just an excuse to pop bottles all night long.
"I got used to being in hair and makeup and having a glass of wine. Then that glass of wine would carry over into me having one before the awards show. And then a bunch at the awards show. And then I felt bad for making kind of an ass of myself to people that I really respected," said the foodie. "And that feeling, there's just nothing like that. You feel horrible. It's not a good look for me, for John, for anybody."