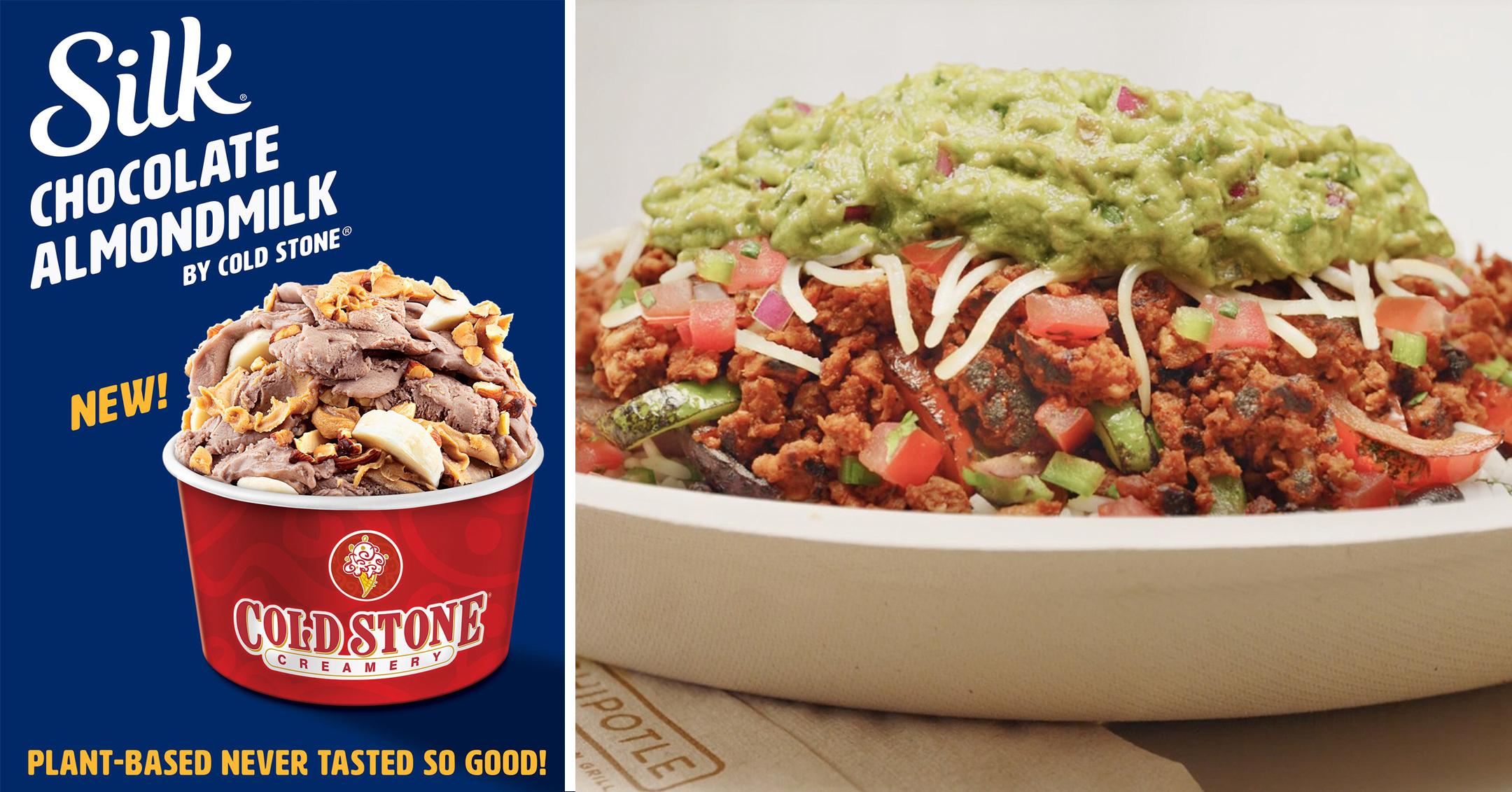 Attention, Vegan Foodies: Both Cold Stone Creamery & Chipotle Just Launched Plant-Based Options!
Popular eateries around the country are jumping on the plant-based train.
Cold Stone Creamery has debuted Silk Chocolate Almondmilk Frozen Dessert, the brand's first vegan flavor!
Article continues below advertisement
The new dessert is the base of Cold Stone's latest treat: the Don't Cry Over Spilled Silk Creation, which is made with Silk Chocolate Almondmilk Frozen Dessert, bananas, peanut butter and roasted almonds.
"We're absolutely thrilled that Cold Stone Creamery chose to work with Danone North America and the Silk brand to bring the ice cream parlor's first-ever plant-based frozen dessert to Cold Stone customers," said Derek Neeley, Vice President of Marketing for Silk, Danone North America.
Article continues below advertisement
He continued, "Cold Stone's creativity and leadership in frozen desserts paired with our expertise in plant-based dairy alternatives and strong track record of delivering great taste and texture, is a powerful combination for bringing a delicious, plant-based dessert collaboration to frozen treat lovers across the country."
Article continues below advertisement
If you're in the mood for something more hearty, check out Chipotle, which has announced the debut of their Plant-Based Chorizo, a vegan option that's made with garlic, pea protein, chipotle peppers and Spanish smoked paprika.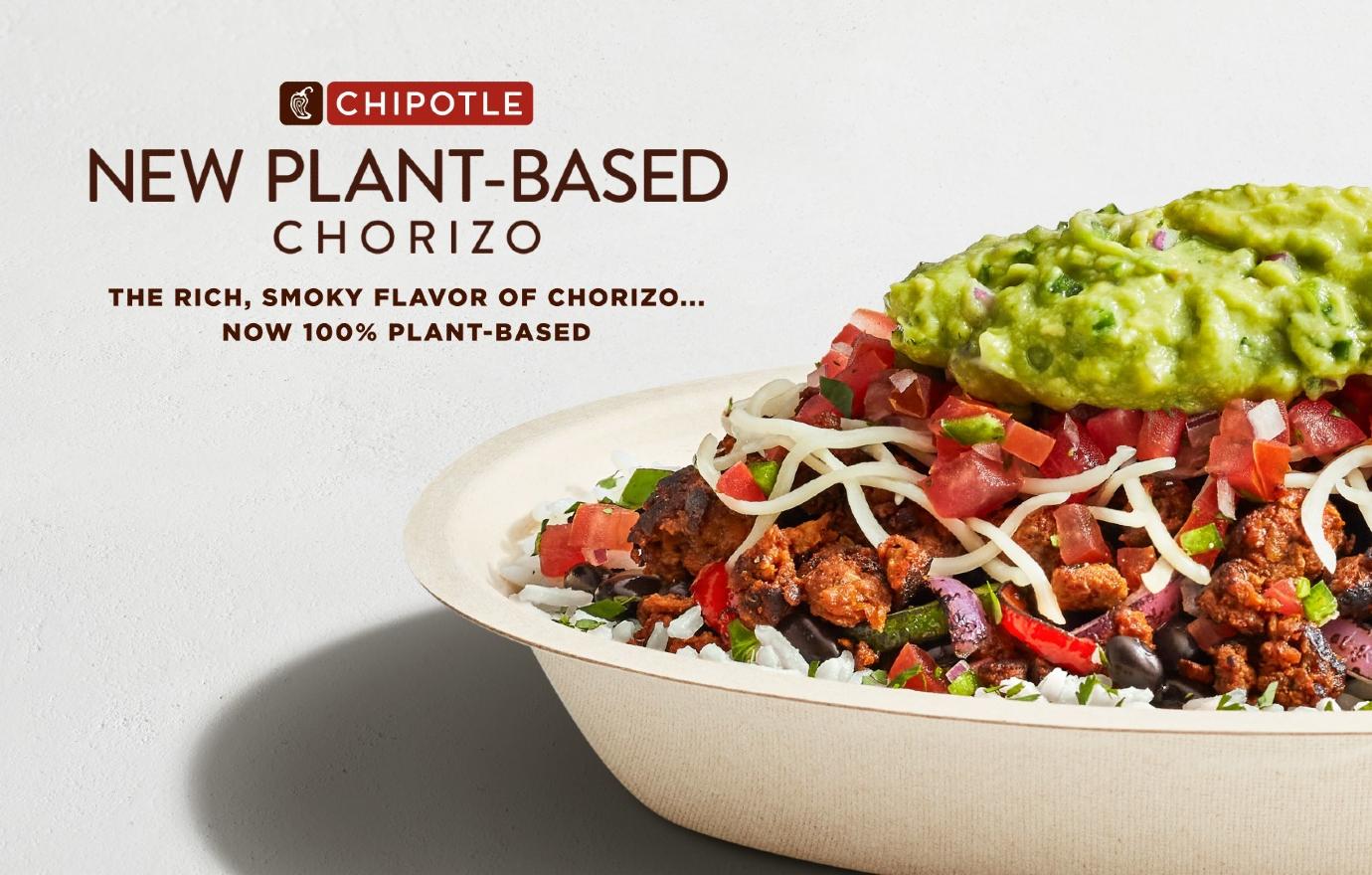 Article continues below advertisement
The new grub is made without any artificial flavors or preservatives and is free of soy and gluten. Even better, a 4 oz. serving contains 16 grams of protein.
"Creating a delicious plant-based protein that sizzles on the grill with the robust flavor and texture profile chorizo-lovers expect was a real challenge," admitted Nevielle Panthaky, Vice President of Culinary, Chipotle. "Our culinary team has worked relentlessly for years to develop this breakthrough Plant-Based Chorizo recipe that is uniquely Chipotle and aligns with the brand's industry-leading Food with Integrity standards."
In tandem, the chain launched three lifestyle bowls: the Whole30 Salad Bowl, Vegetarian Bowl, and Vegan Bowl, all of which feature the new chorizo.
The limited-time option has been in the works since last year, when select locations tested out the product and used consumers' opinions to tweak the recipe.
Plant-Based Chorizo is the second vegan protein Chipotle has debuted, with the first being Sofritas, a shredded tofu made with poblano peppers, chilies and more.