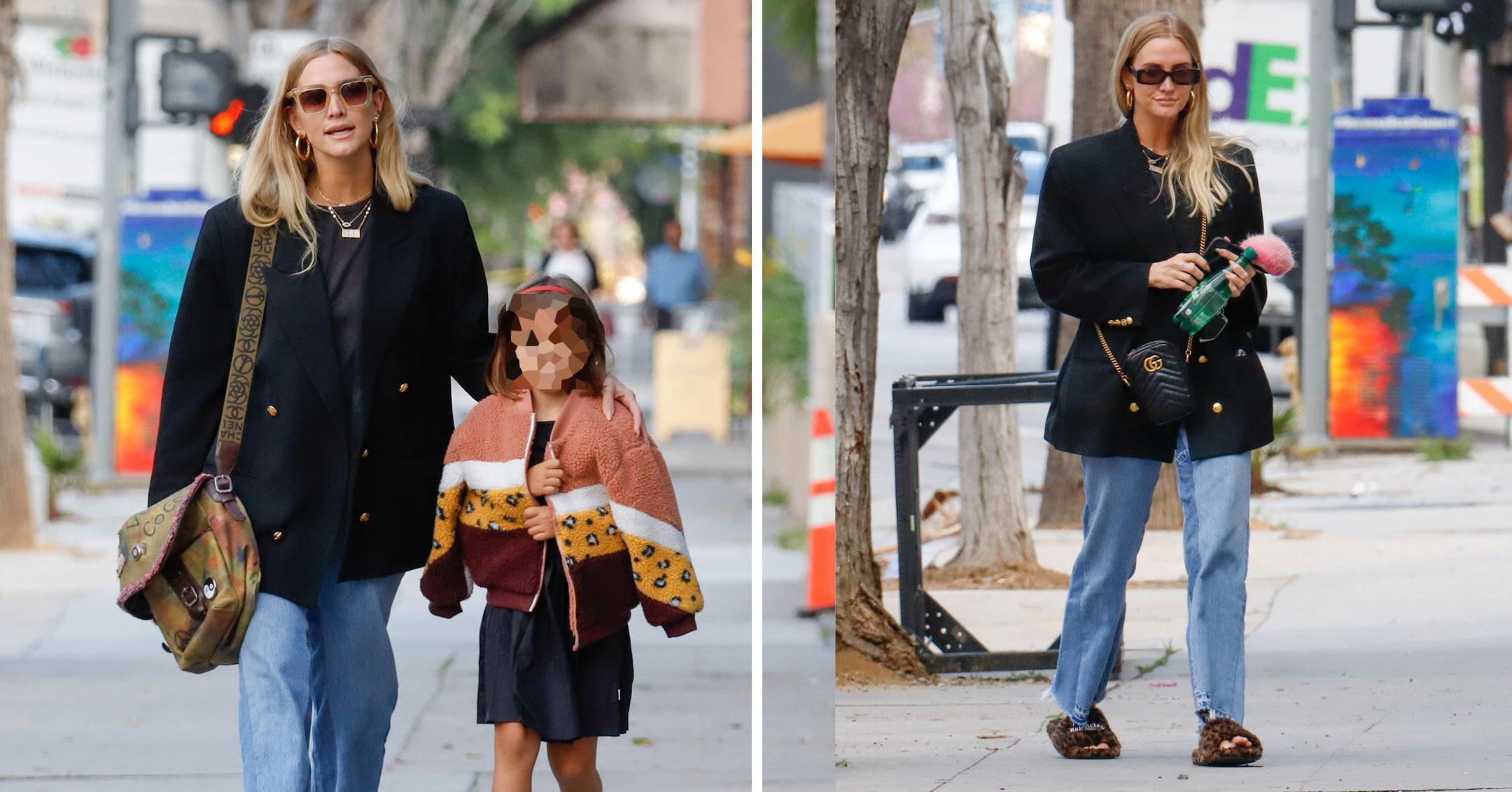 Ashlee Simpson & Daughter Jagger Are Two Peas In A Pod During Afternoon Stroll — Pics
Mommy-daughter day! Ashlee Simpson and her tot Jagger looked like two peas in a pod as they strolled around California.
The mom-of-three sported a dark coat with jeans, while her little girl wore a fun coat with a red headband.
Article continues below advertisement
Scroll through the gallery below to see the photos!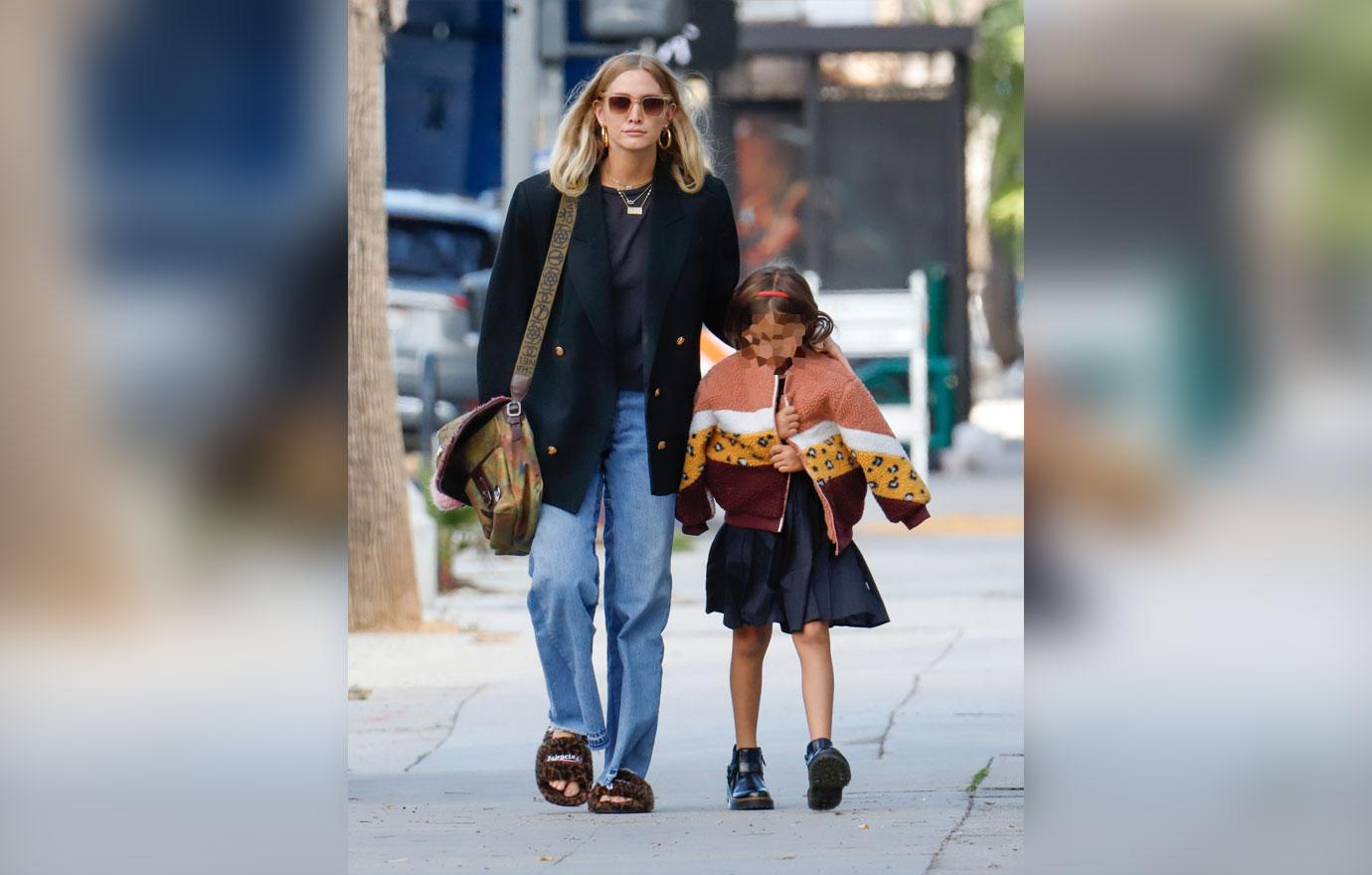 The blonde babe dressed casually while out and about with Jagger, 6.
Earlier this year, the "Pieces of Me" songstress got emotional when she sent her child to kindergarten.
"All the feels today ❤️😭," Simpson wrote on her Instagram Story.
Article continues below advertisement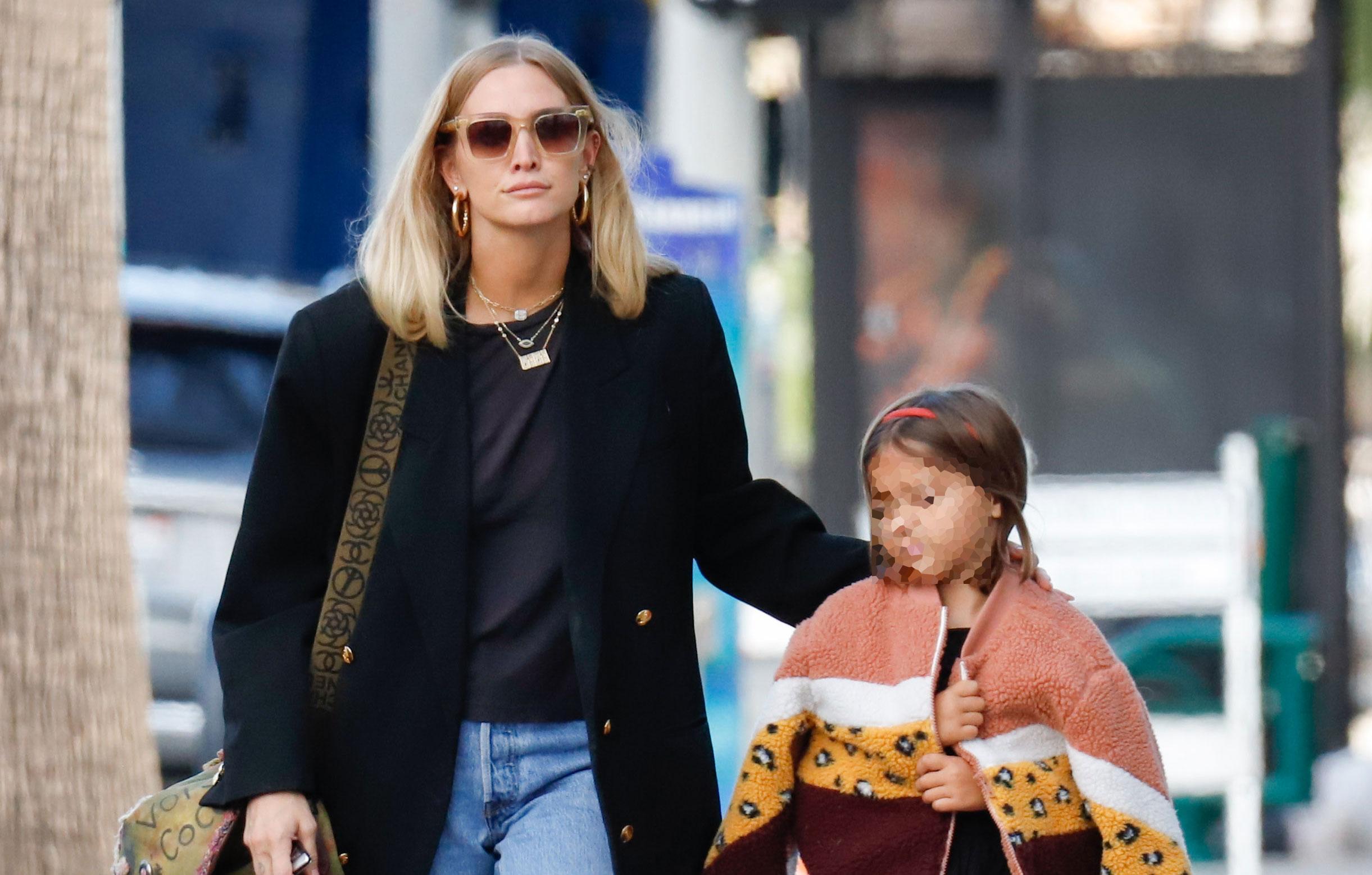 "It's an exciting time having two kids in the house," the pop star — who shares son Bronx with ex Pete Wentz — said after Jagger was born. "But your priorities in life shift. Your priority becomes your children, and that's something for every woman that becomes a mother. It's all a change for the better. Life is so good with the kids."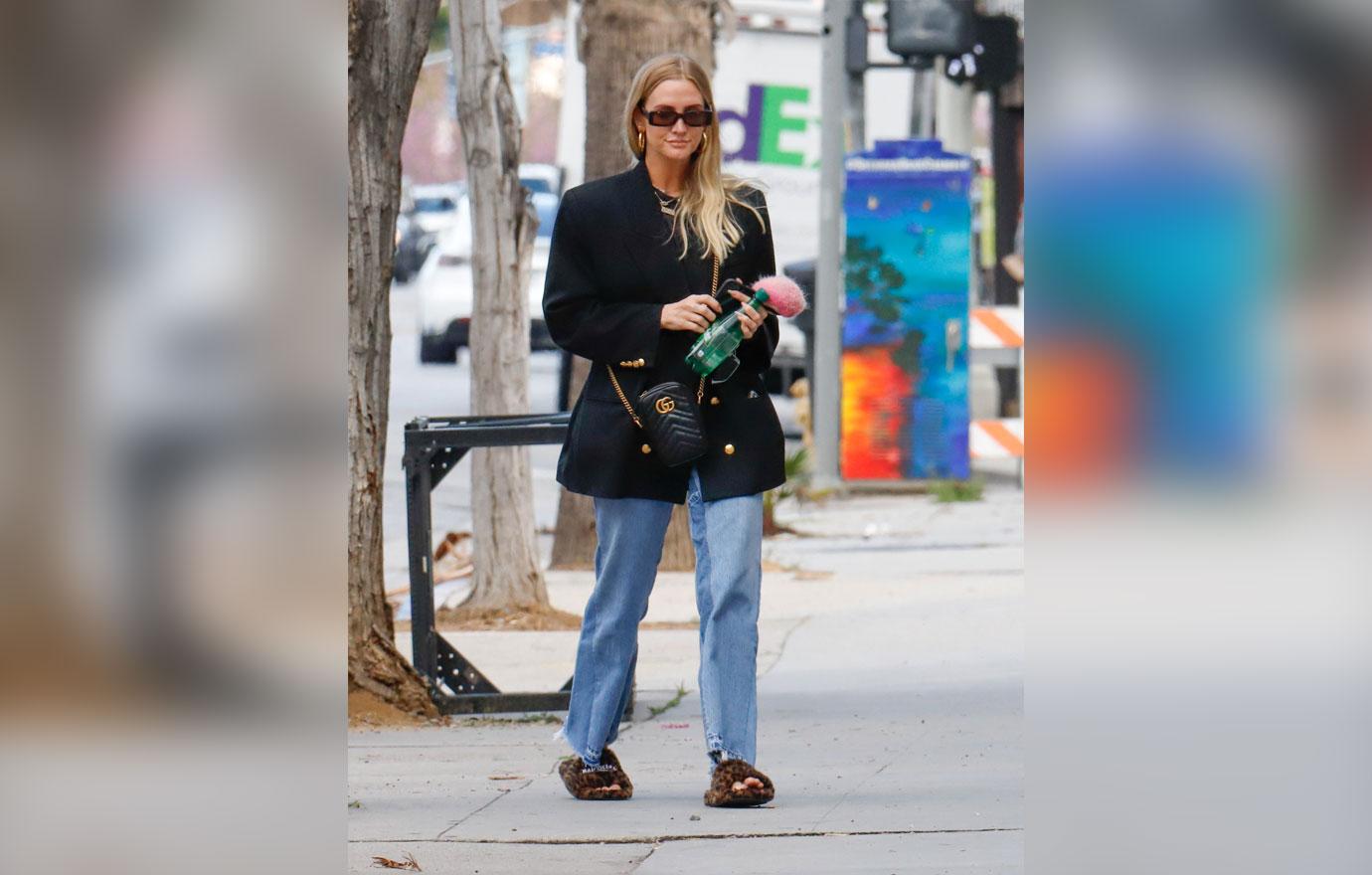 "Bronx is such a sweet big brother," she continued. "They have such a different age gap, so it's really sweet to see them interact together." However, she added, "I can already tell that it's going to be different raising a girl than a boy. She's dainty, and when I'm getting ready and Jagger is watching me, I keep thinking how this is going to be fun when she gets bigger."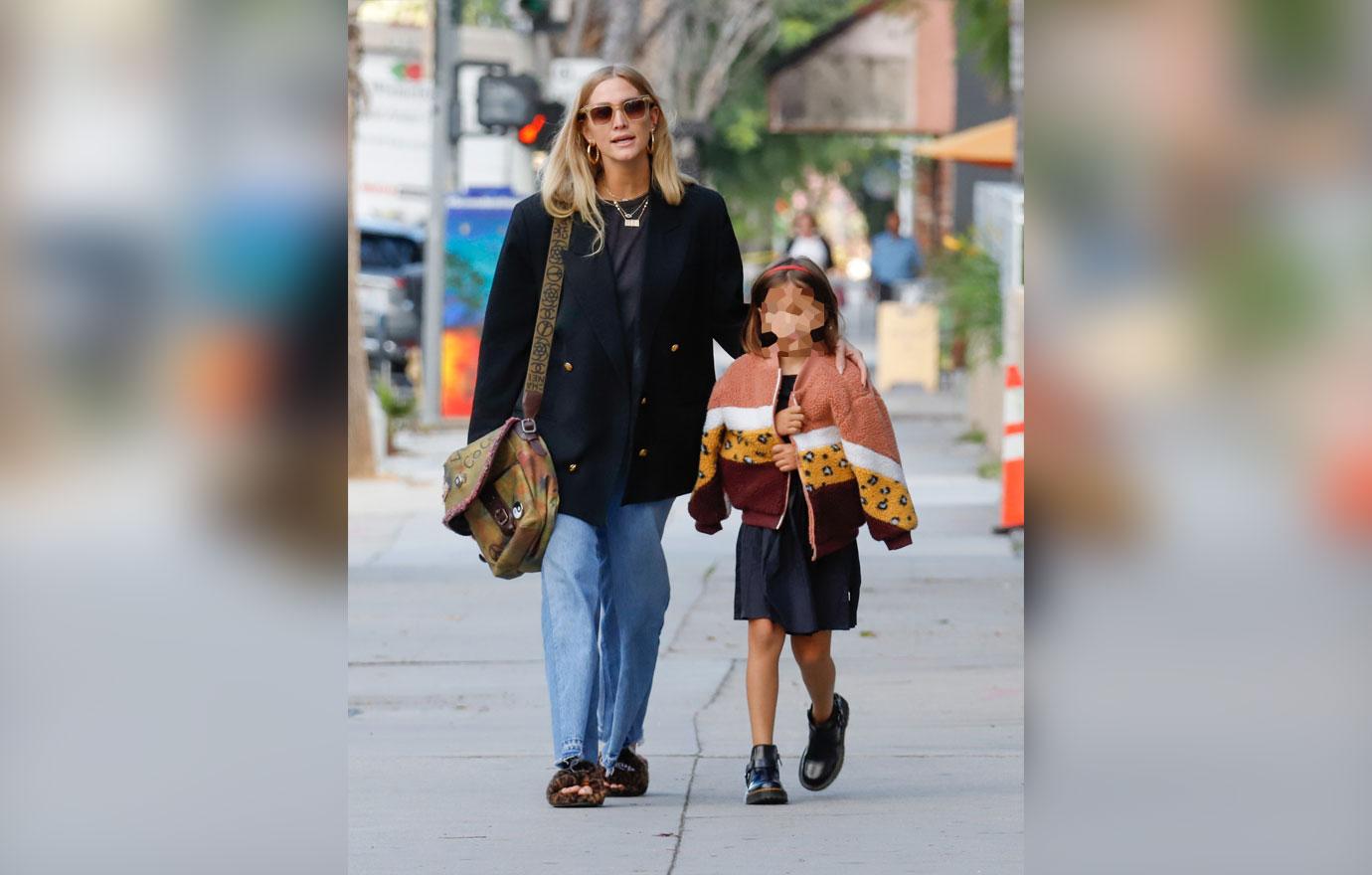 Recently, Simpson and husband Evan Ross welcomed son Ziggy into their lives — and Jagger is still adjusting to having another baby around.
"We did a gender reveal with the whole family on Zoom, and I could see her like, on my side and it was like, she broke down," Ross said. "[She] was like, so upset."
"Now, she's a great big sister. She kisses him probably every five seconds," Ross shared. "Bronx, their older brother, is the most chill guy. He's so well-grounded and takes care of both of them so well. Jagger's become this great big sister. He helps her with it too so she doesn't feel like she's having to share the attention."