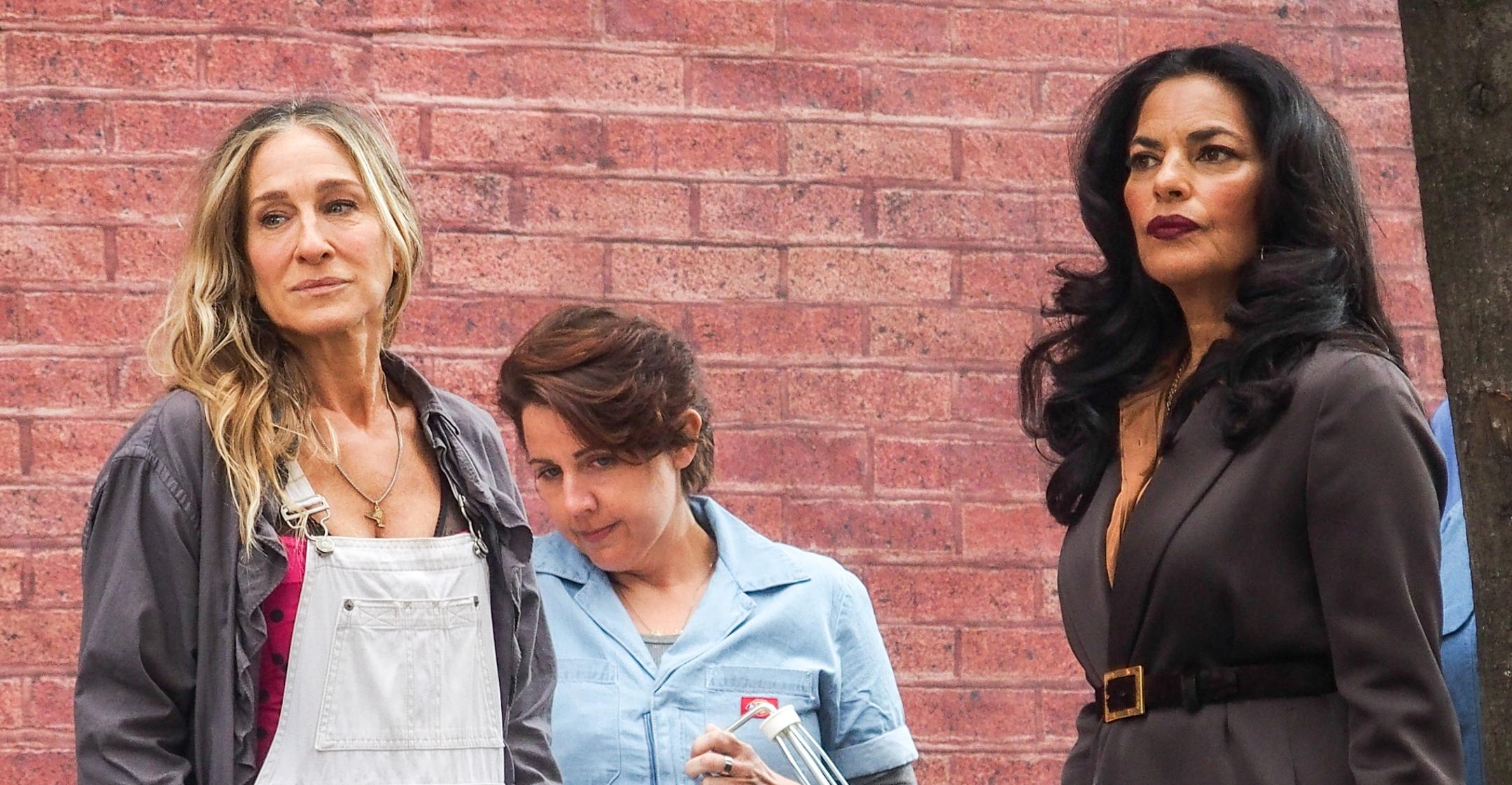 'And Just Like That' Star Sarita Choudhury 'Would Love' To Do A Second Season, Admits She's 'Addicted' To Her Character
Actress Sarita Choudhury was a bit anxious to portray a brand new character in Sex and the City's follow-up series, And Just Like That, but she found herself quickly settling into her role of confident realtor Seema Patel.
Article continues below advertisement
"I'm kind of addicted to playing Seema now," she confessed to Entertainment Tonight. "At the beginning, it was so nerve-racking for me. Now after I've done seven episodes, and I've had a break for Christmas and New Year's and, I don't know, I miss her, which I'm not really like that."
Article continues below advertisement
The British star partially has the writing team to thank for her adoration for her role, as they made sure that the series doesn't just revolve around the main trio (Sarah Jessica Parker, Kristin Davis and Cynthia Nixon).
"I kind of love the fact that they brought in four new characters and gave them new storylines because usually that doesn't happen," she explained. "Usually, you include characters, but they still remain side."
"I feel like they're making an effort to kind of ... I'm like, 'Oh my god, I have a family. I have a mother and a father.' Things like that," continued Choudhury. "I was like, 'Wow, they're making a real effort, and I'm the one who has to now fill it out a bit, and as we move forward, the subtleties will now come more and more.'"
Article continues below advertisement
The Little Fires Everywhere alum promises that the final three episodes of the first season will have more in store for her character, but she's hopeful that she'll be able to tell even more of Seema's story for years to come.
"Just the other day, I was thinking, 'I wonder.' I was thinking, 'God, I hope there is,'" the actress replied when asked if she thinks there will be a second season. "And also, I was thinking, you know when you bring in new characters and you just start establishing and everyone's getting used to all of us having grown up, Carrie's grown up. I feel like the second [season] would be able to just jump into who they really are as opposed to getting the audience used to seeing what they're seeing. So I would love a second season, but I really don't know."