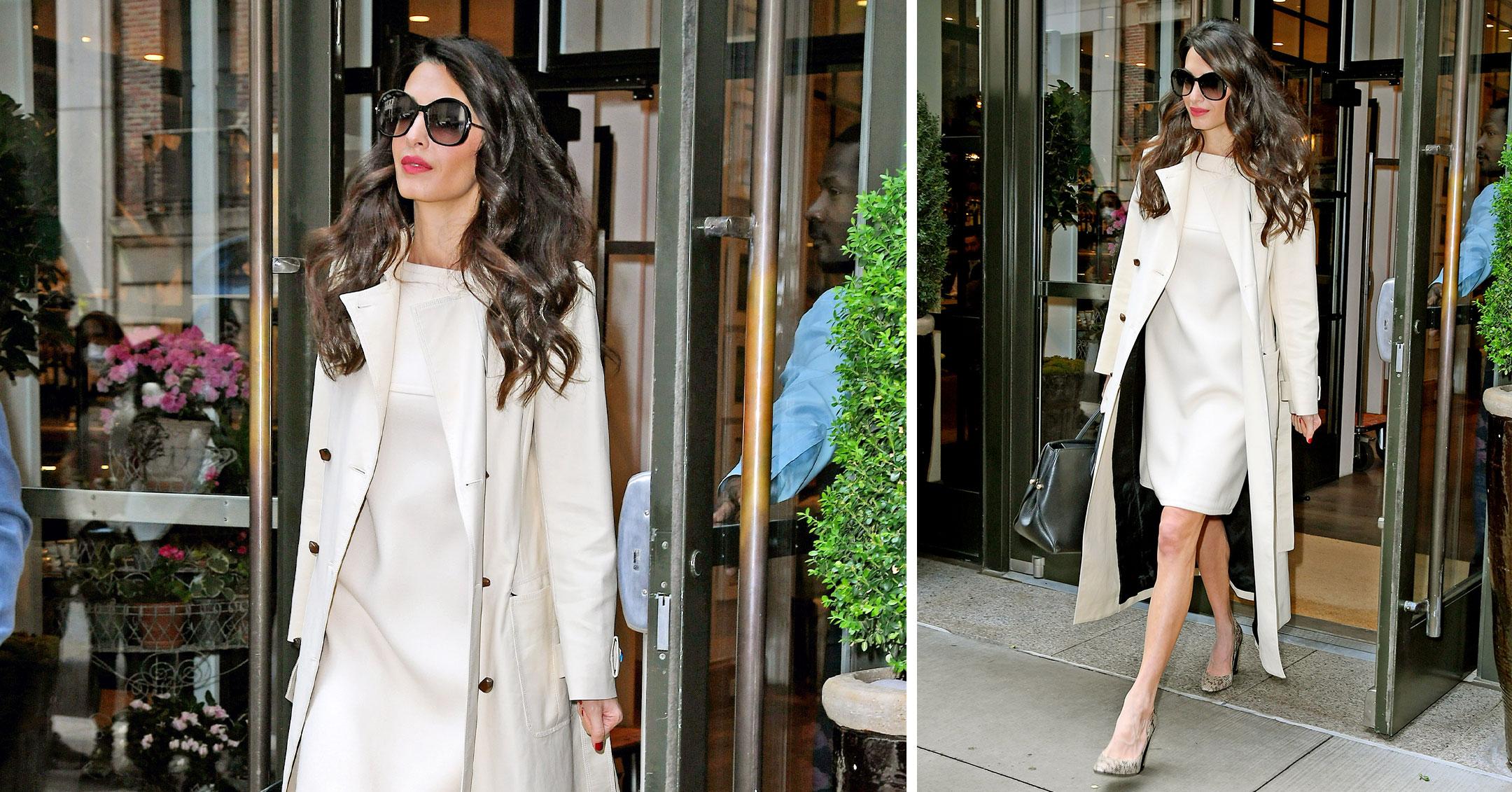 Big Apple Beauty! Amal Clooney Looks Absolutely Stunning In A Cream Dress & Matching Coat: Photos
Does she ever miss? On April 27, Amal Clooney stepped out in New York City looking equal parts boss lady and fashionista.
Scroll down to see the lawyer's lovely look!
Article continues below advertisement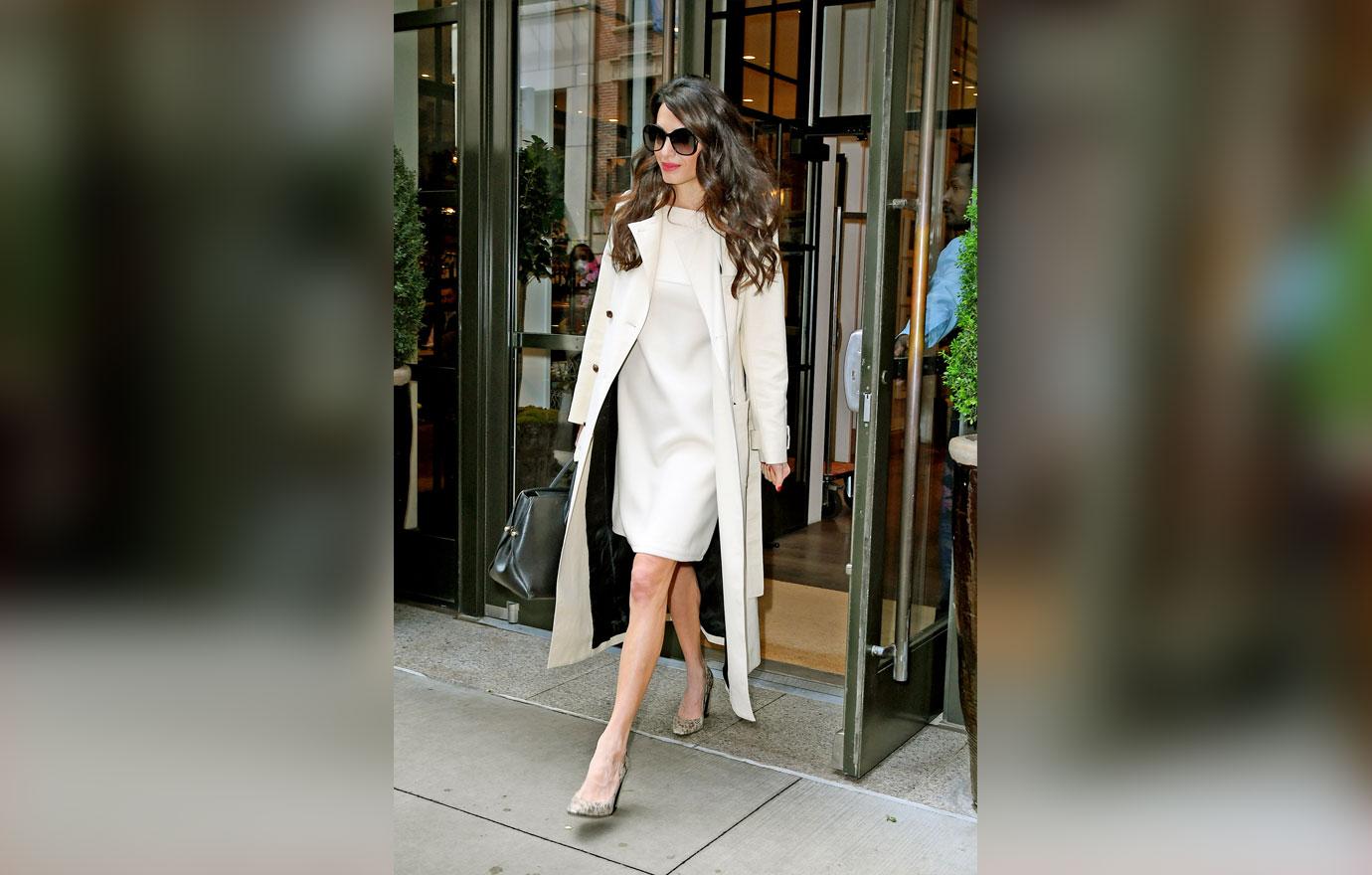 The attorney made the sidewalk her runway in a cream frock and ankle-length matching trench coat. She wore a pair of patterned heels on her feet, carried a dark leather bag and had on trendy round sunglasses.
The cherry on top of her look were her bouncy brunette tresses, which were styled in voluminous waves.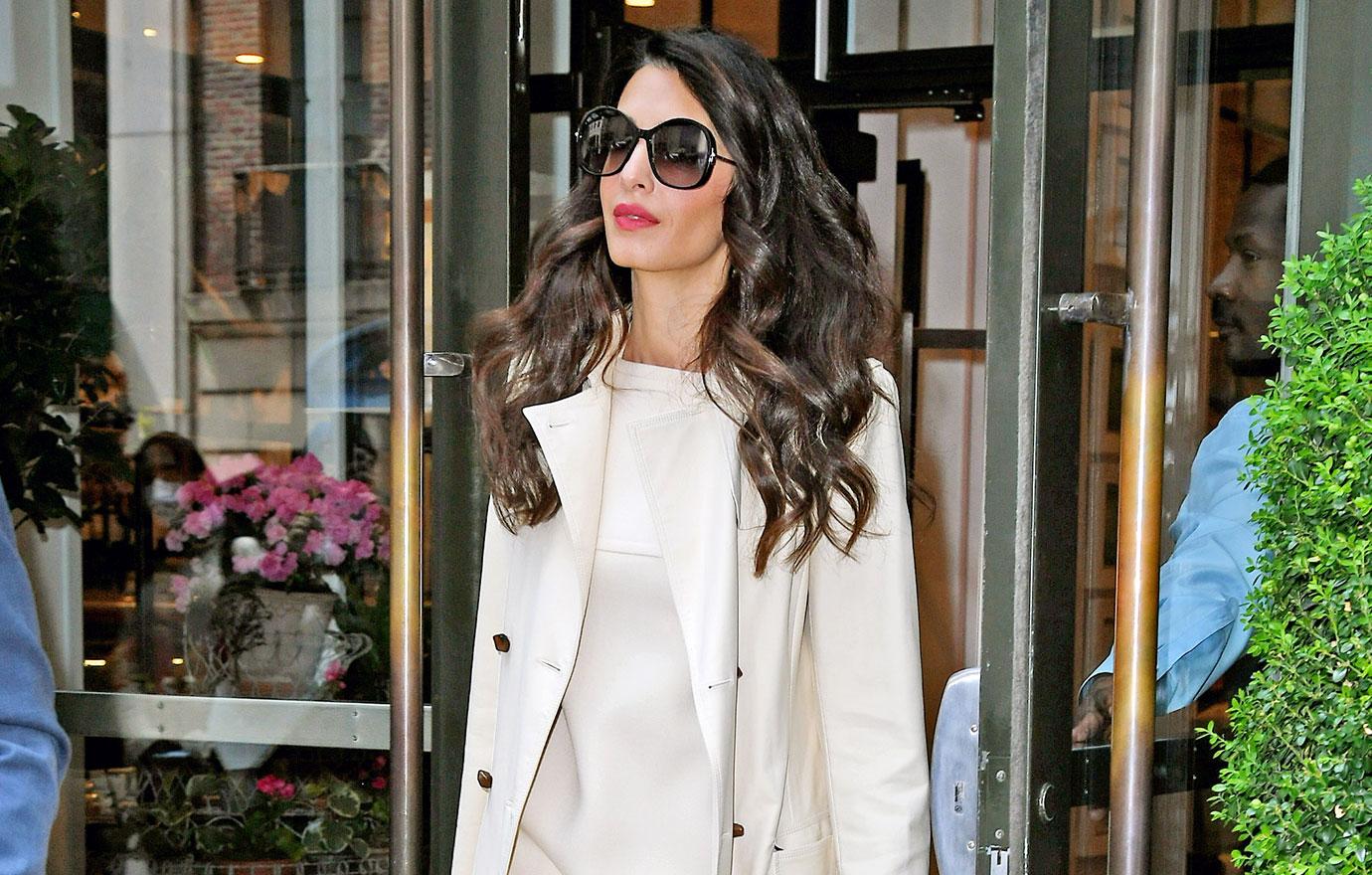 The star, who's married to George Clooney, is proud of the work she does as a human rights lawyer, and she hopes her career inspires her and the actor's kids, 4-year-old twins Alexander and Ella. "With everything going on today, I want to have a good answer when they ask me what I was doing," she told TIME of what keeps her motivated.
"I definitely work on cases that I feel passionate about. And I don't agree with advice that I've been given over the years where people have said that you shouldn't get too close to your clients. I do these cases because I believe in the clients," explained the lawyer. "And as you know, I am then the kind of person who's available anytime and who goes as far as I need to go to try to protect them."
Article continues below advertisement
Continued Clooney, "You have to have dogged determination, and you can't let go because the stakes are so high. You're coming up against people whose power and existence depends on them continuing to commit serious abuses, and so they're not going to give up. So we definitely can't give up on our side."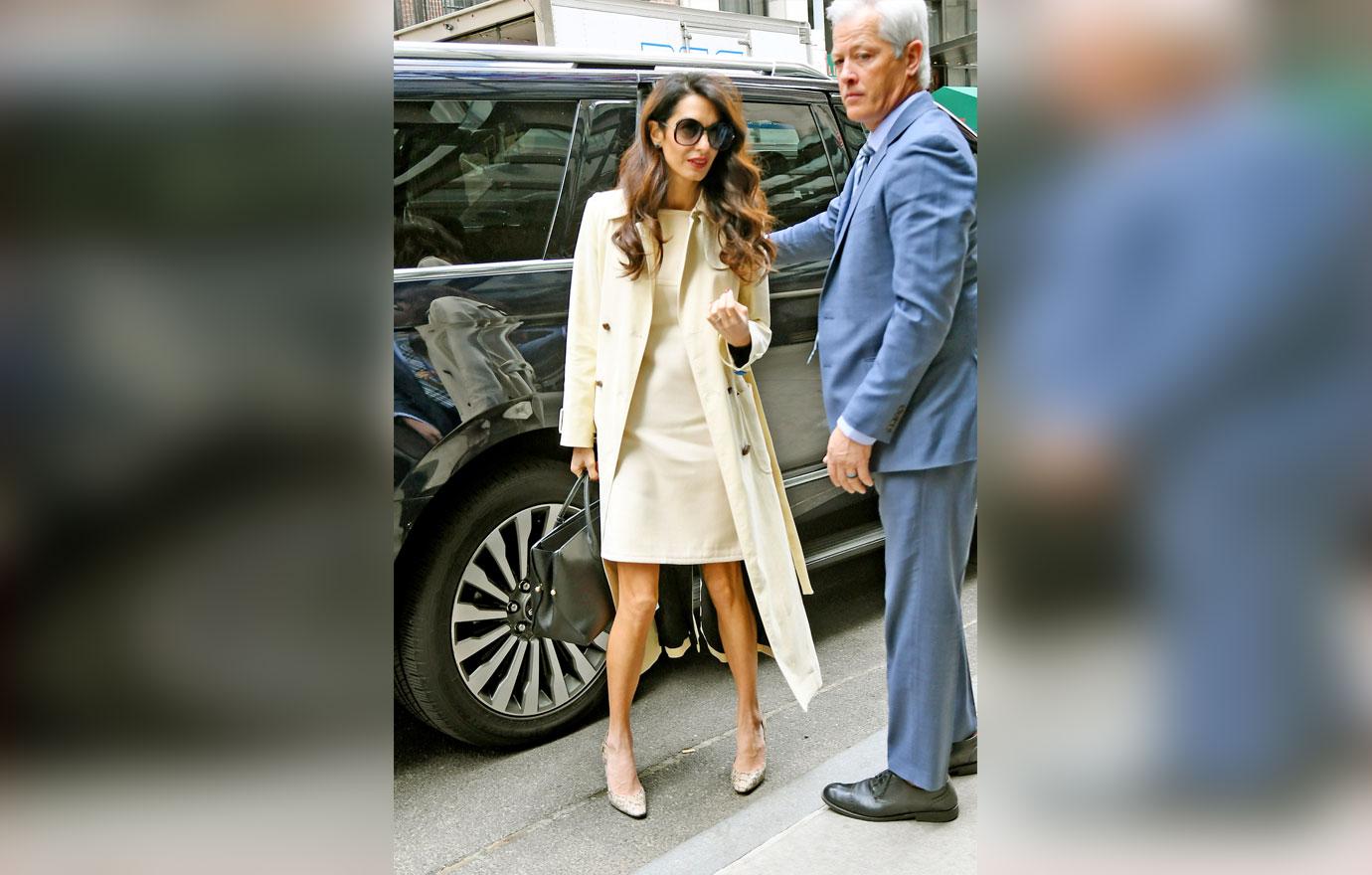 Of course, the Lebanon native finds joy in her home life as well.
"Marriage has been wonderful. I have in my husband a partner who is incredibly inspirational and supportive, and we have a home filled with love and laughter," she shared. "It is a joy beyond anything I could ever have imagined. I feel so lucky to have found a great love in my life, and to be a mother — this is how I get my balance."