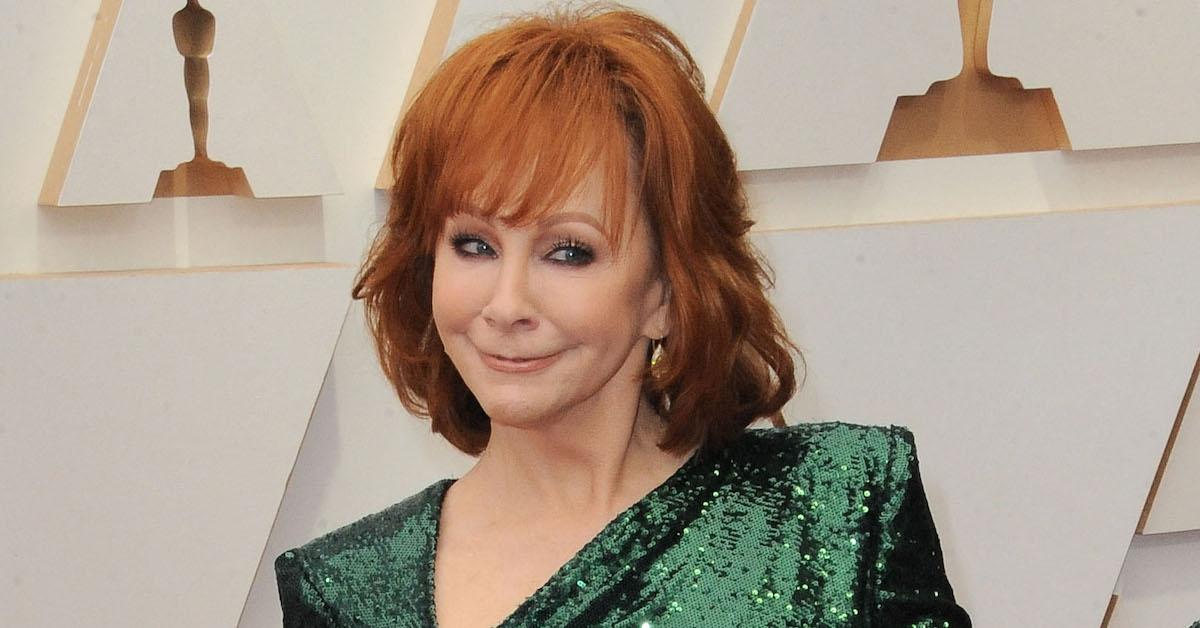 Who Is Reba McEntire Dating? The Country Singer Met Boyfriend Rex Linn on the Set of 'Young Sheldon'
Ten months after their first date, Reba McEntire finally fessed up about the new man in her life.
"It's just great getting to talk to somebody who I find very interesting, very funny, very smart, and is interested in me too," she told The National Examiner of her boyfriend in November 2020.
Since January 2020, McEntire, 68, had been quietly dating Oklahoma-reared actor Rex Linn, 66, who is best known for playing Frank Tripp on CSI: Miami from 2003 to 2012.
Article continues below advertisement
How did Reba McEntire meet her boyfriend, Rex Linn?
Currently, he portrays Principal Petersen, a recurring character on Young Sheldon, a show on which McEntire guest starred in February 2020.
While McEntire had kept mum about her new love for a while, Linn wrote a clearly-smitten post about the country music queen on Instagram last winter.
"Had a fantastic dinner with this Oklahoma girl," he gushed in January 2020. "Tator Tots and ketchup included!" (Fun fact: Their nicknames for each other are "Tater Tot" and "Sugar Tot.")
Article continues below advertisement
Born in Texas, Linn moved to McEntire's home state of Oklahoma as a teenager, which gives them a lot to talk about.
"They have a ton of similar interests," said an insider. "Rex is a great listener and storyteller. They have had a lot of fun conversations about their pasts and their careers."
During the COVID-19 lockdown, many of these chats occurred remotely. Linn was based in Sherman Oaks, Calif., while McEntire called a suburb of Nashville, Tenn., her home base.
"We were talking, texting [doing] FaceTime," McEntire said. "And that's a really good way to get to know people. [We have] discussions about our past, our family, funny stories about him being an actor, me being an actress. He's very into my music. I'm very into his career."
Article continues below advertisement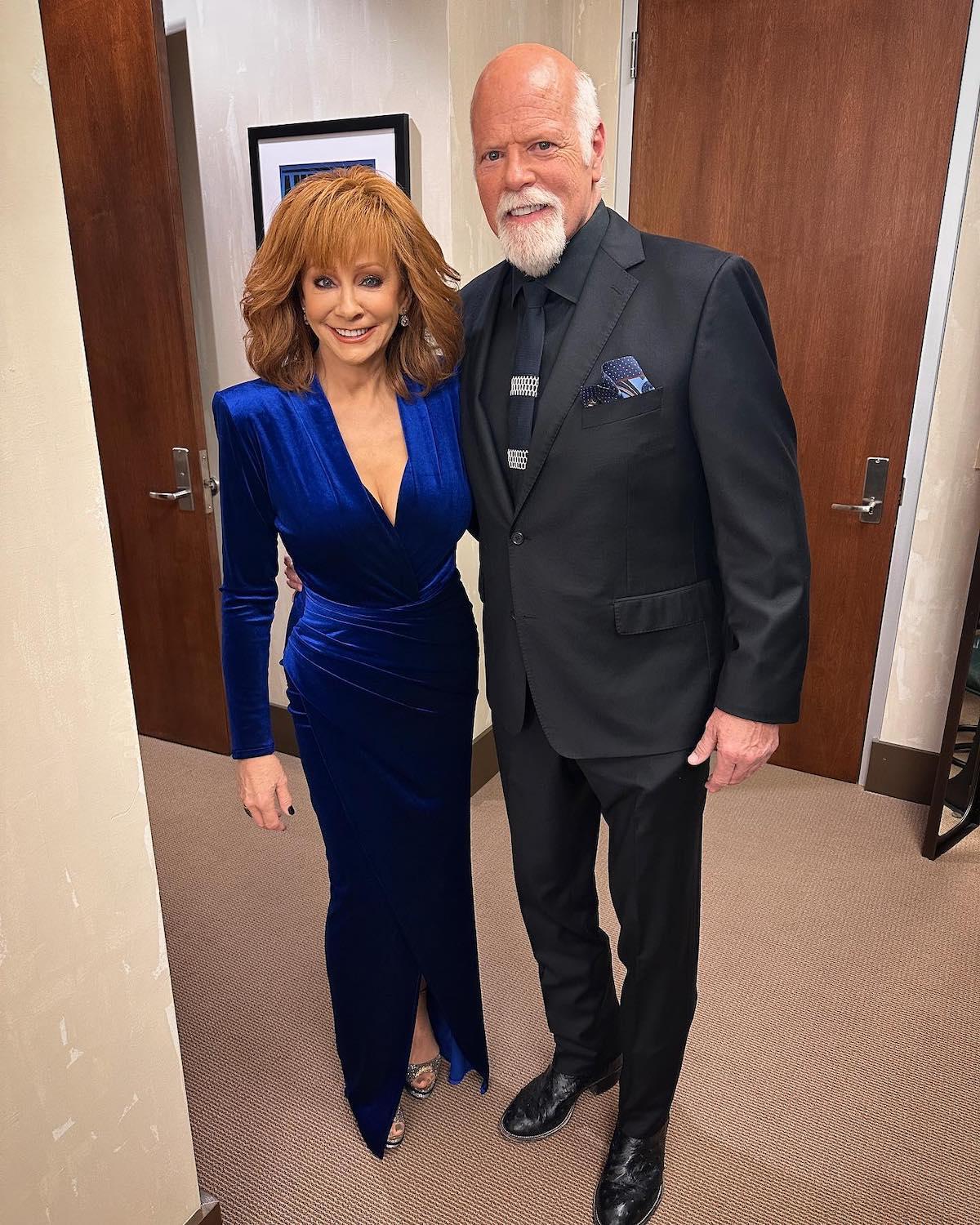 Who has Reba McEntire dated in the past?
This upbeat singer began testing the waters with Linn a few months after ending her long-distance romance with former oil company geologist and Jackson Hole, Wyo., wildlife photographer Anthony "Skeeter" Lasuzzo.
"It wasn't working between Reba and Skeeter for a while before they split. She fell out of love," confided the insider, who noted that hardworking Reba and retired Skeeter were at different places in their lives.
Article continues below advertisement
Still, admitting that her relationship with Skeeter wasn't a good fit anymore was difficult for McEntire — And a bit embarrassingly. Just months before they parted as friends, McEntire had publicly gushed about how "totally in love" they were.
"I wouldn't put up with somebody for two years if I wasn't in love with 'em !" she insisted.
While McEntire can't predict her future with Linn, she said she feels fortunate they met.
"Some say that Reba is jumping into this relationship with Rex too quickly," admitted the insider. "But Rex came into Reba's life at exactly the right time. She can't remember feeling so strongly about a man. She thinks he's just fabulous and a total sweetheart."
Article continues below advertisement
What does Reba McEntire's boyfriend, Rex Linn, do for a living?
McEntire appreciates that Linn is in the entertainment field and understands her commitment to and passion for her work in a way that Skeeter never did.
"He understands the sacrifices and the downside of fame," explained the insider.
Article continues below advertisement
Like McEntire, Linn has had to take some big leaps of faith in his career. The never-married actor spent his post-college years in business before moving to Hollywood in the early '80s.
"I didn't have the courage or the opportunity to try acting then. So I did what I could, and that was banking," Linn explained.
When his bank went under, Linn moved west and traded in his suit for a cowboy hat in the 1988 TV movie Bonanza: The Next Generation.
"I get to play a cowboy, and when you grew up as a horse, playing a cowboy is real easy," Linn said at the time.
Article continues below advertisement
Since then, Linn has continued to act in movies and on television. In addition to Young Sheldon, he returned for the 6th and final season of Better Call Saul.
"Even though he's nowhere near as big a star as she is, he understands Reba's fame," noted the friend. "And there has been no clash of egos."
McEntire has really appreciated having Linn to confide in.
"She's opened up to him about a lot of things like her devastation over [stepson] Brandon [Blackstock's] divorce from Kelly [Clarkson]," said the insider. "Rex has been a shoulder for her to lean on and is full of good, constructive advice. Reba says that he is a caring and understanding man."
Are Reba McEntire and Rex Linn still dating?
Yes! As of writing, McEntire and Linn are still very much together.
Friends are cautiously optimistic that Linn is a keeper. "He is different from any man she's ever met," says the insider. "She gets butterflies whenever she hears his voice."
Article continues below advertisement
Still, it's hard to say if McEntire will ever be ready to fully commit again. The unexpected end of her 26-year marriage to Narvel Blackstock, the father of her son, Shelby, turned her world upside down in 2015.
"What I'm learning is to live every day and take that day to live it," she said in the aftermath of her divorce. "And don't think about the past. what's past is past; you can't do anything about it except forgive, forget and go on. And then the future, that's tomorrow."
Hopefully, that tomorrow will include Linn.
"She always said she'd never marry again, but who knows? Right now, she is head over heels and love," said the insider. "There is always a possibility that we'll be hearing wedding bells in the near future."