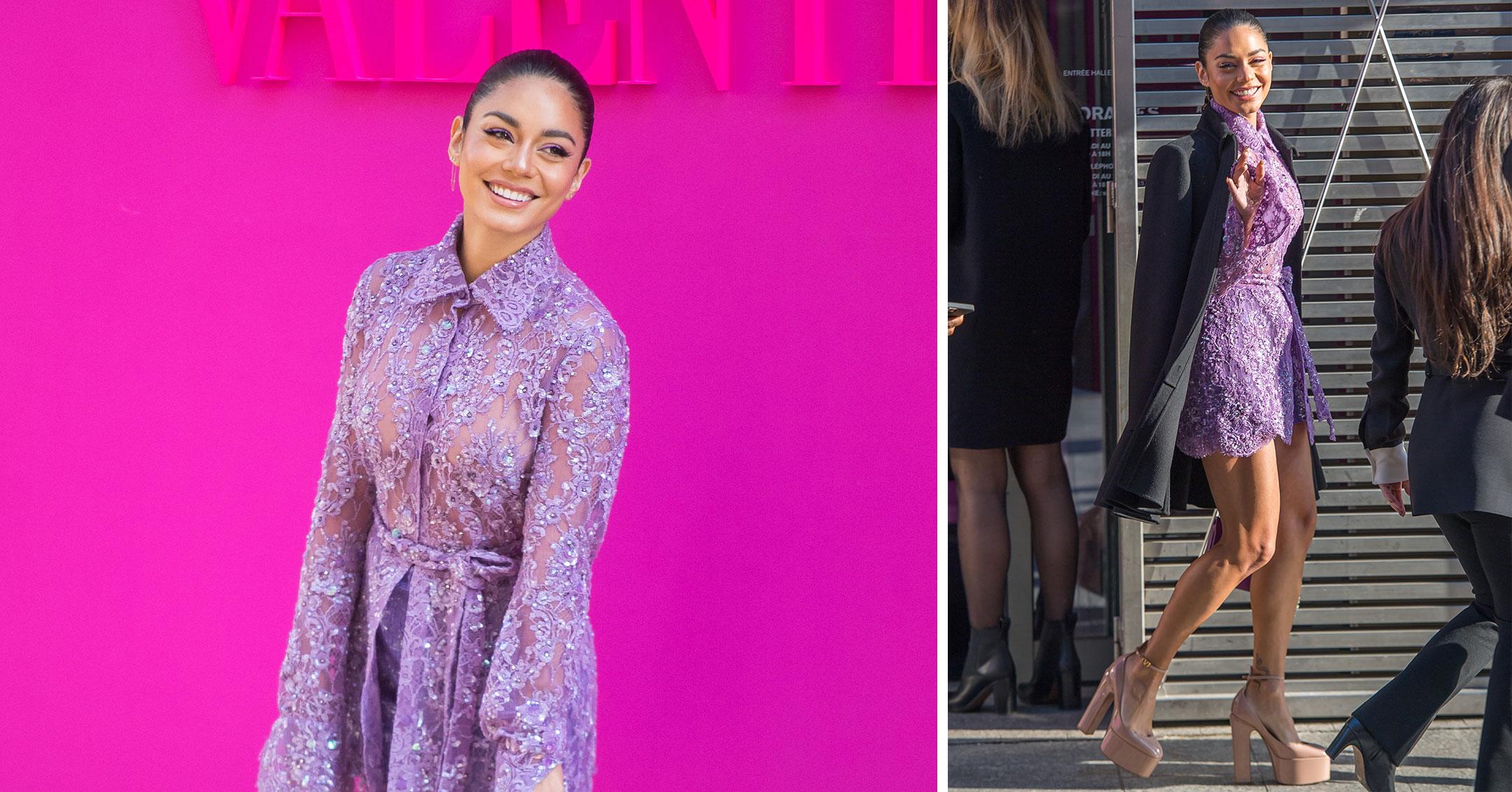 Vanessa Hudgens Wows In A Lilac Lace Dress & Sky-High Platform Heels — Pics!
Singer-actress Vanessa Hudgens was a sight to be seen while attending the Valentino Womenswear Fall/Winter show during Paris Fashion Week. While there were plenty of gorgeous threads on the March 6 runway, the star's dress turned just as many heads.
Scroll down to see her outfit!
Article continues below advertisement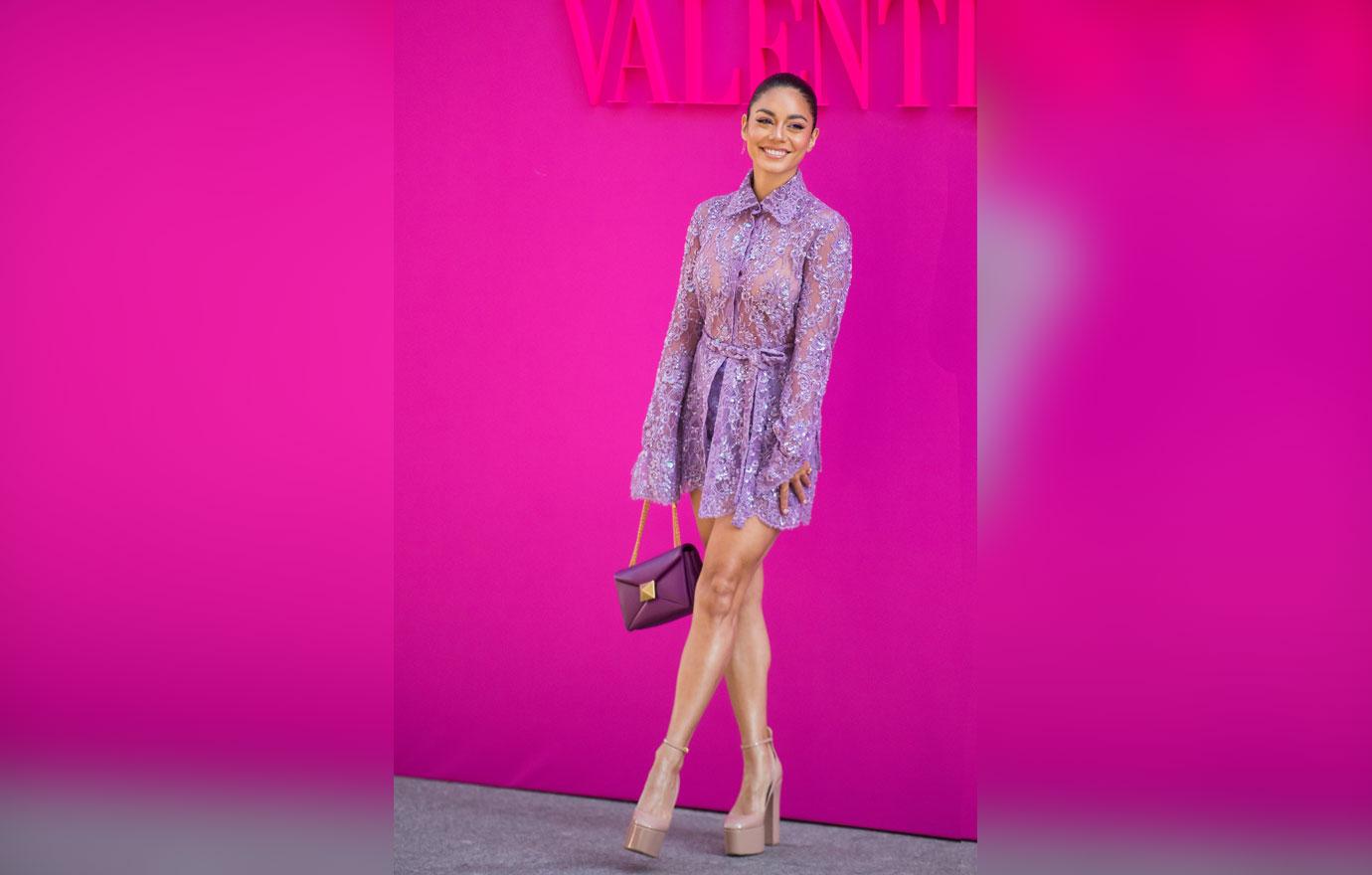 The Disney Channel alum showed off her gams in a sheer lace lilac dress. The pretty piece had a collar, which was adorned with buttons down the center and featured a tie at the waist. She also carried a plum and gold purse in addition to wearing a pair of nude ankle-strap platform heels.
For the beauty aspect of her look, she had her hair slicked back tightly and wore a matching purple shade of eyeshadow.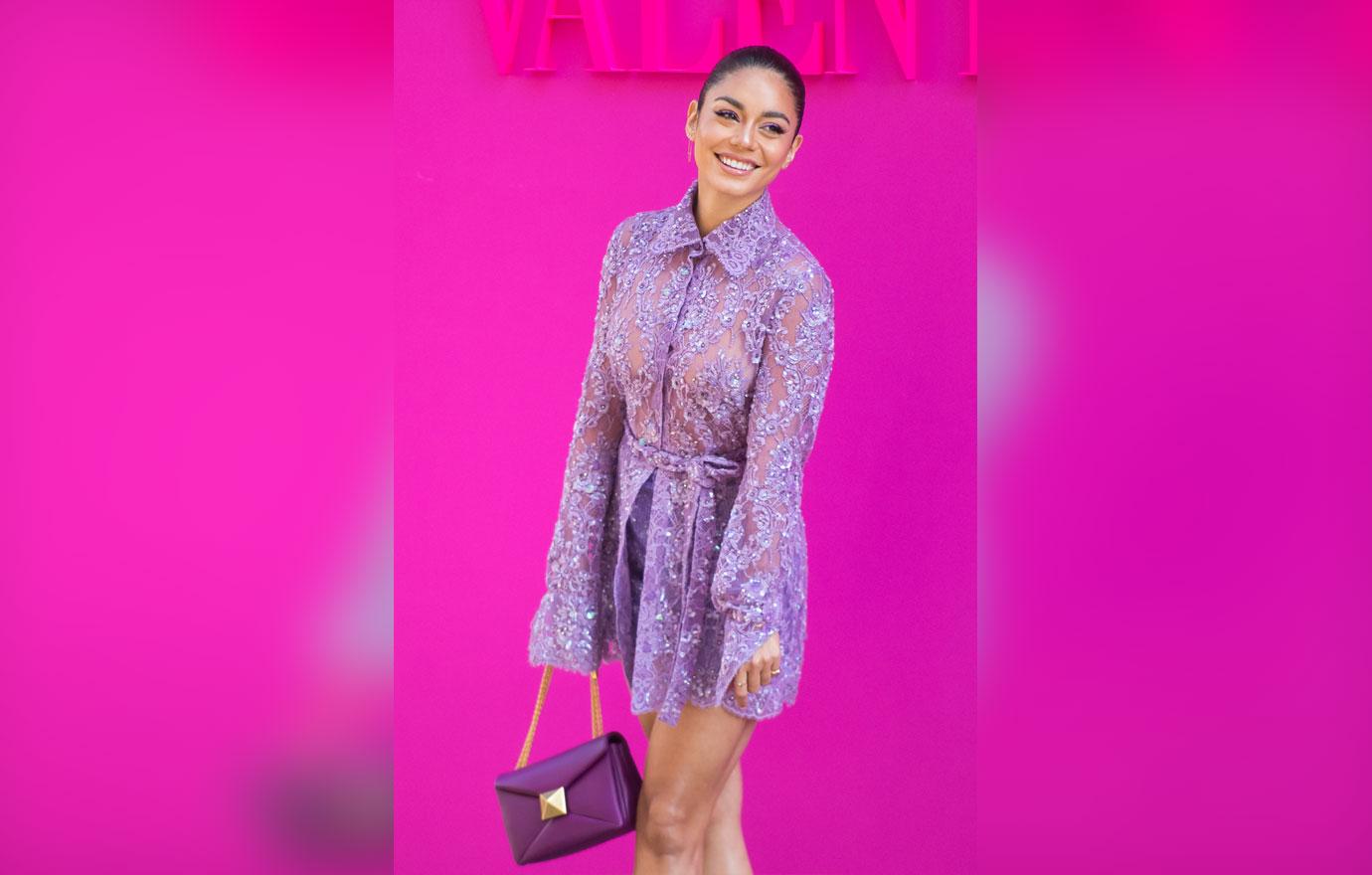 "Today we say @maisonvalentino 💗💗💗 congratulations @pppiccioli on the STUNNING show," she wrote on Instagram.
While so many people struggle with the use of the photo-sharing app, the Know Beauty cofounder turns a blind eye to the drama.
"Honestly, I don't have time to allow [social media] to stress me out. That's the space where I can share my life and be creative. It is just a place for me to keep my friends up to date with what I'm up to and where I am in the world because I do not stop," she explained to Glamour U.K. "And at the end of the day, it's just Instagram. It's cute, it's fun. Believe me, I take to Instagram all the time for inspiration and makeup looks and fashion, and I enjoy it, but I don't really put that much thought behind it. It's just Instagram."
Article continues below advertisement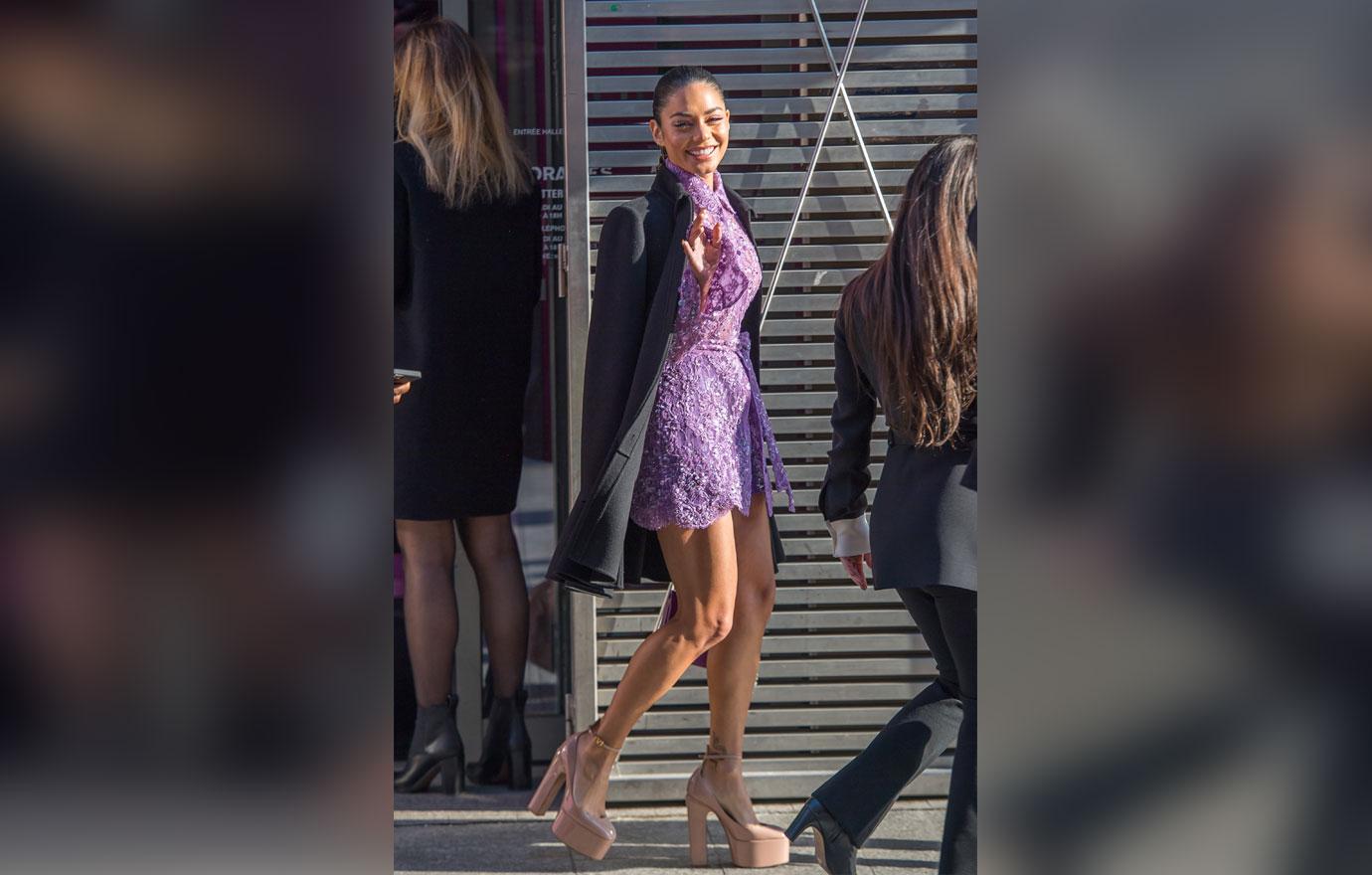 Hudgens topped off her look with a dark coat while she greeted fans outside.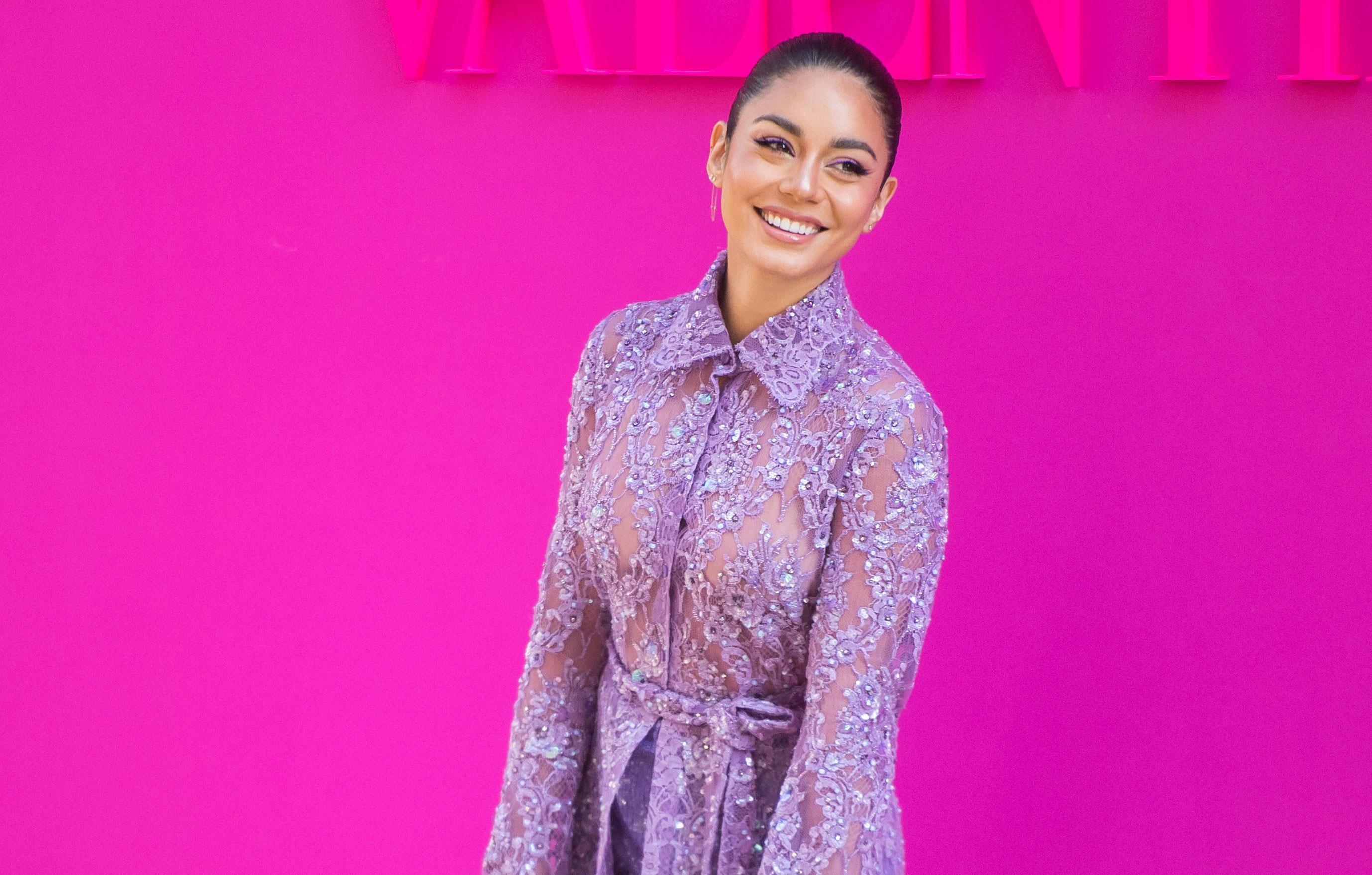 The Rent: Live star recently shared that she's in a great place in her life.
"I have peace in feeling uprooted and not settled anywhere. And it's the most freeing thing ever," she noted. "There's so much power within that because I think it allows me to really just be present in every moment and to make the best out of every moment. Because this moment is all we really have."