Simone Biles Doubted She Was 'Ever Going to Be Able to Compete Again' in Gymnastics — but She Just Made History
With 25 world championship medals (19 of them gold) — as well as seven Olympic medals (four gold, one silver and two bronze) — Simone Biles is the indisputable GOAT of women's gymnastics. Heck, she has five moves named after her. Biles now has her hopes set on competing for Team USA in the Paris 2024 Summer Olympics following a two-year hiatus from competitions.
However, at one point, the 26-year-old thought she might never compete again.
Article continues below advertisement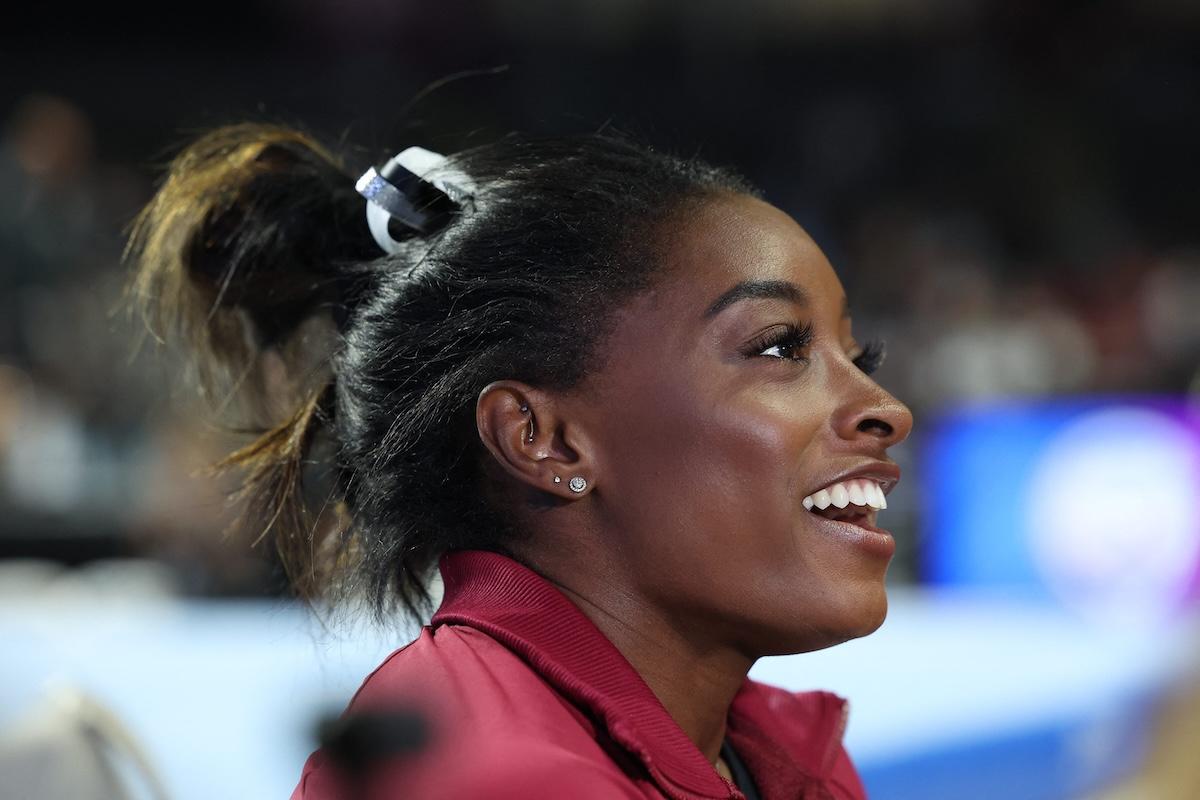 In an interview with Olympics.com, Biles explained that she had to face her fears on the mat after experiencing "the twisties", the mental/physical block that prompted her to withdraw from several events at the Tokyo Olympics in 2021.
"I didn't know if I was ever going to be able to compete again, cause there was multiple times this year, where I was in the gym and I was like, I'm actually terrified of this full in," she told Olympics.com. "Like, I'm not doing it again, never gonna do it, and then I was like, you know what, I'm just gonna come back another day, another day."
Article continues below advertisement
Biles also noted how fellow gymnasts encouraged her as she made her comeback.
"But I also think the girls on the team really helped me with that," she told Olympics.com. "Because they were like, 'No, Simone, just come in, like come on.' And I'm like, 'Okay, you're right, I can't give up now because then I'll forever be afraid of it.'"
Article continues below advertisement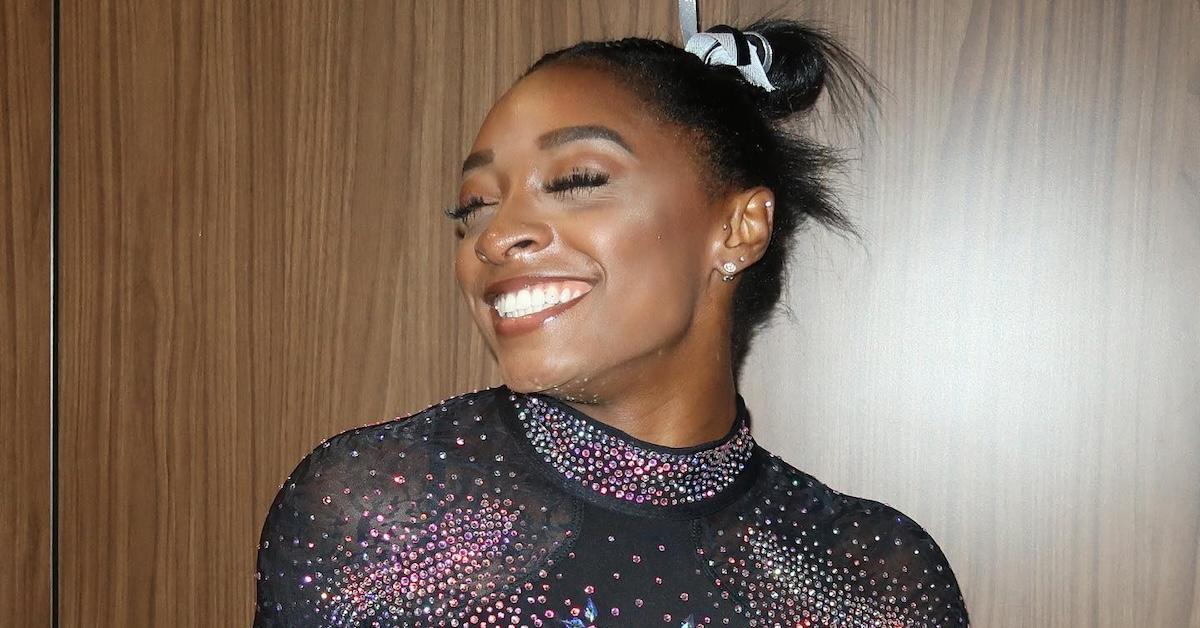 The star gymnast likely drew support from her husband, too, as Simone tied the knot with Green Bay Packers safety Jonathan Owens in April 2023.
He supported her when she withdrew from events at the Tokyo Olympics and when she won bronze in the women's beam final despite her bout of the twisties.
"Words can't explain how proud I am of you right now!! ❤️👏🏽," Owens wrote on Instagram at the time, per People.
Article continues below advertisement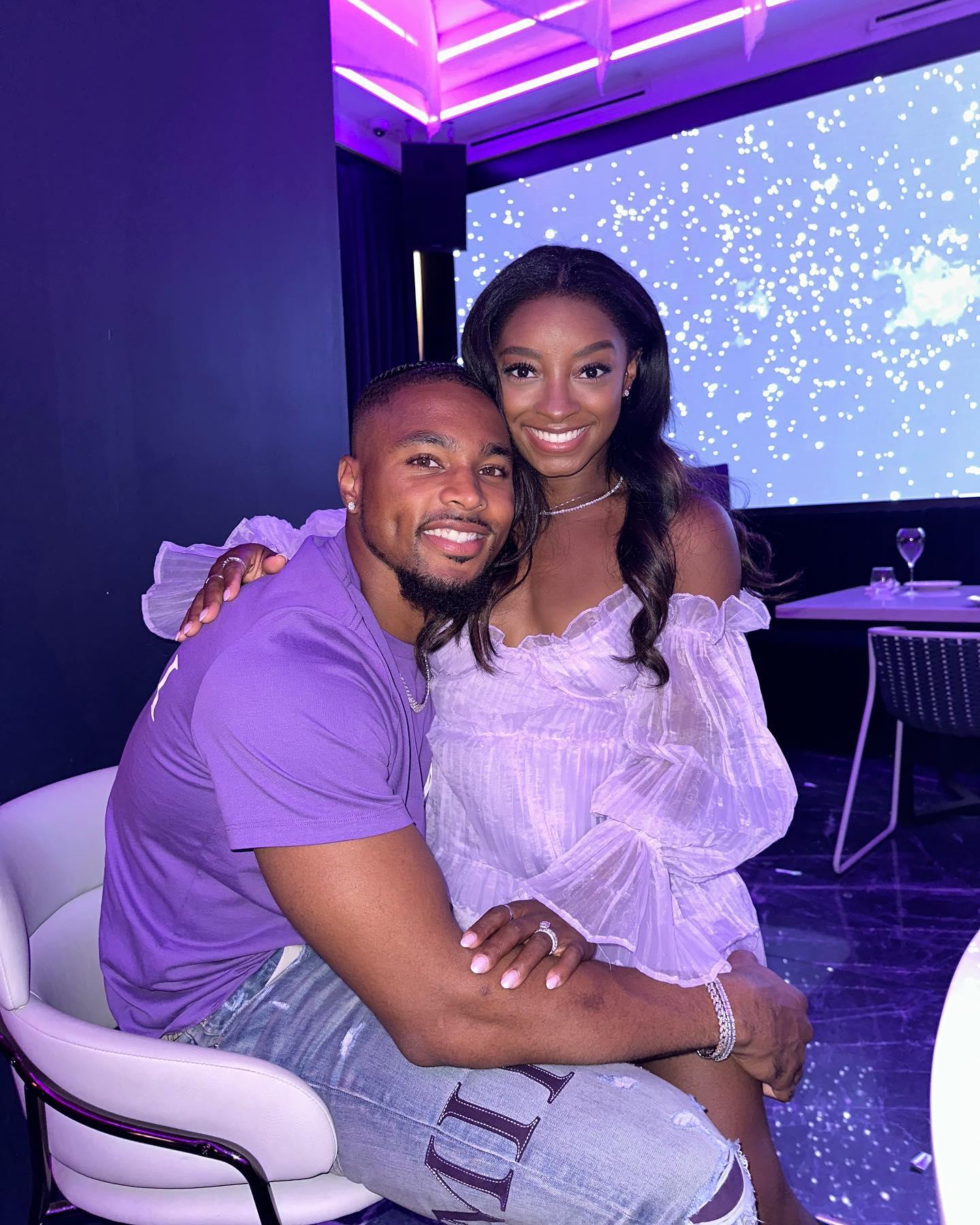 Currently, Biles is competing in the World Artistic Gymnastics Championships in Antwerp, Belgium, where she hopes to snag her sixth all-around world championship. The competition started on September 30 and concludes on October 8.
On October 1, Biles made history at the world championship event: She became the first woman to land the Yurchenko double pike vault. The move is now officially called the Biles II, internationally.
Article continues below advertisement
It seems Biles was in a good headspace going into the world championships.
"Before, everybody defined success for me, even if I had my own narrative that I wanted," she told Olympics.com. "So now it's just like showing up, being in a good head place, having fun out there, and whatever happens happens."
We wish her the best!