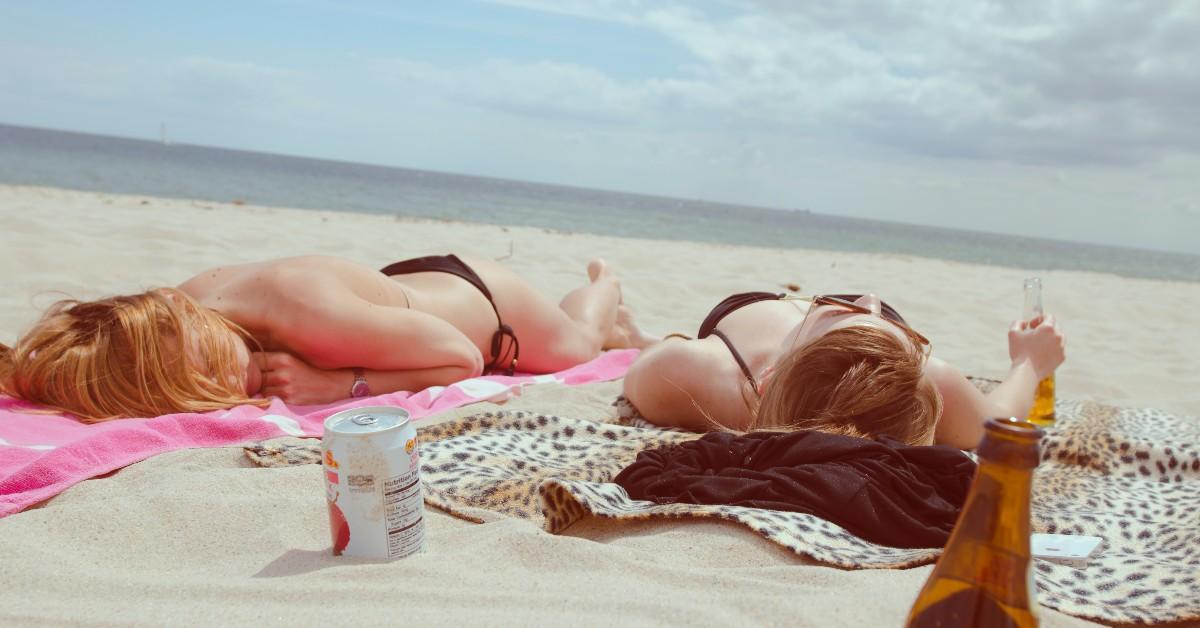 Here's Everything To Know About Self-Tanner & Body Makeup — Shop Now
All products featured on Morning Honey are independently selected by our editors. However, when you buy something through our retail links, Morning Honey may earn an affiliate commission.
If you have been scrolling through TikTok recently, you've probably seen an increase of women admitting to using self-tanner and makeup to hide the appearance of discoloration, cellulite and stretch marks. However, there might be more benefits to using self-tanner and body makeup other than vanity.
What is a self-tanner?
Self-tanner, also known as sunless tanning, is a method of using hydrating products to give a sun-kissed look, without UV damage and potential burning. Tanning beds and excessive sun exposure can increase the risk of skin cancer and other damaging effects. Using a self-tanner is a healthy alternative to looking like you've returned from a beach vacation, without taking a risk to your overall health.
There is a multitude of risks associated with extreme forms of UV exposure. According to Mayo Clinic, "The type of UV radiation emitted by most tanning beds is called UVA. It prematurely ages your skin, causing wrinkling and age spots. UVA exposure also raises the risk for skin cancer, including melanoma, the deadliest form of skin cancer. According to a study from researchers at the University of North Carolina, roughly 263,000 skin cancers occurred in the U.S. in 2015 that were attributable to indoor tanning bed use."
Instead of using a foundation to darken the skin, these products use a color additive called dihydroxyacetone. The ingredient when applied topically reacts with dead skin cells to temporarily darken the skin. Since it is formulated as a lotion, foam or oil not only help alter the skin's appearance but act as a great moisturizer.
How does self-tanner differ from body makeup?
Body makeup differs from self-tanner in a variety of ways. For starters, the two beauty items are formulated differently: one is produced with the intention of temporarily altering pigmentation, while the other is made to just cover up things such as scars, tattoos and more.
Along with being formulated differently, body makeup isn't long-lasting and washes off in the shower. These products are more for the purpose of helping to cover up insecurities. A-lister and reality star Kim Kardashian admitted to using both self-tanner and makeup to even out her skin tone and hide her psoriasis.
Keep scrolling to shop our favorite self-tanners and body foundations!
Article continues below advertisement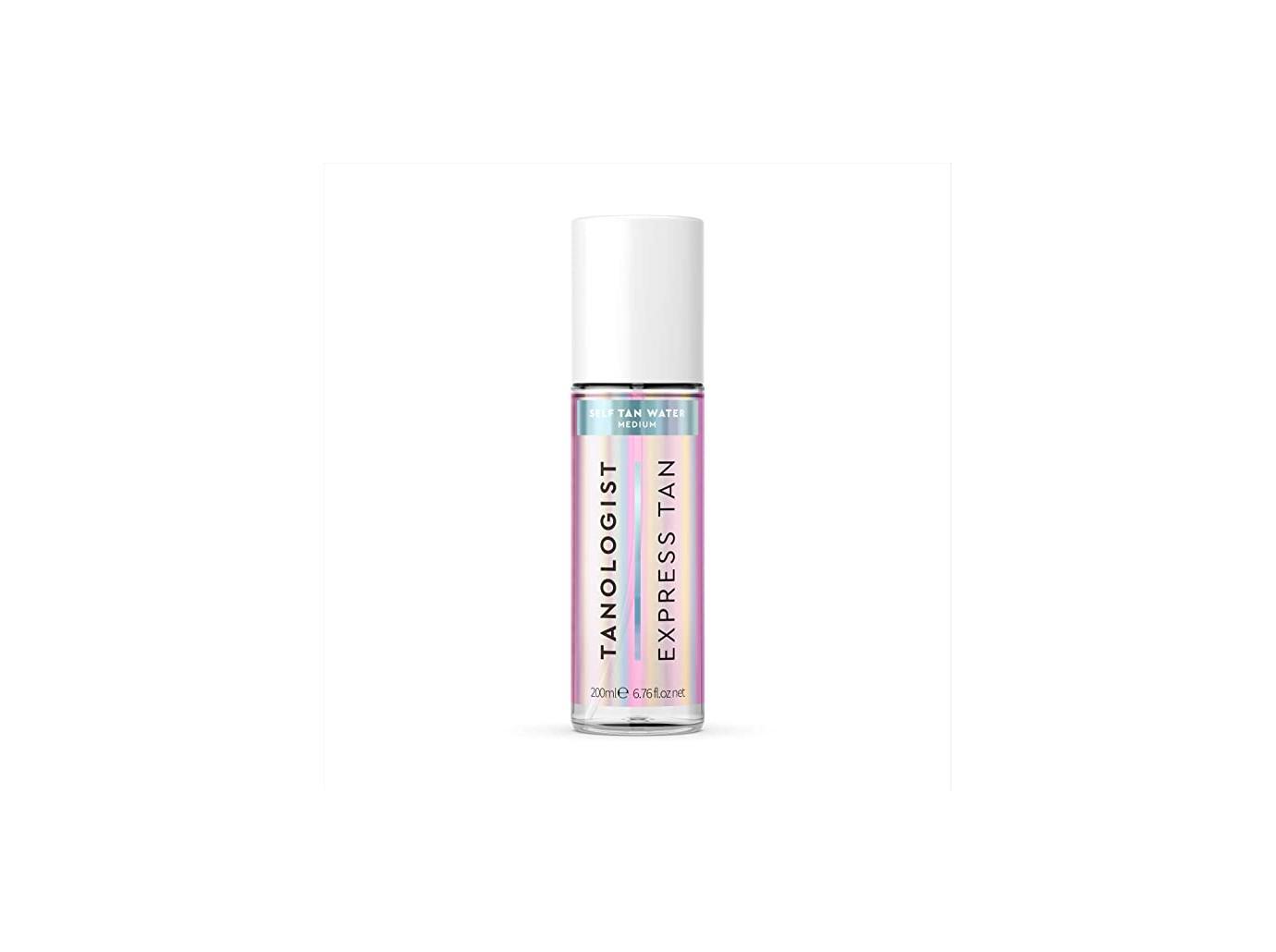 SHOP NOW
Tanologist's Express Self Tan Water retail for $17.88 at amazon.com.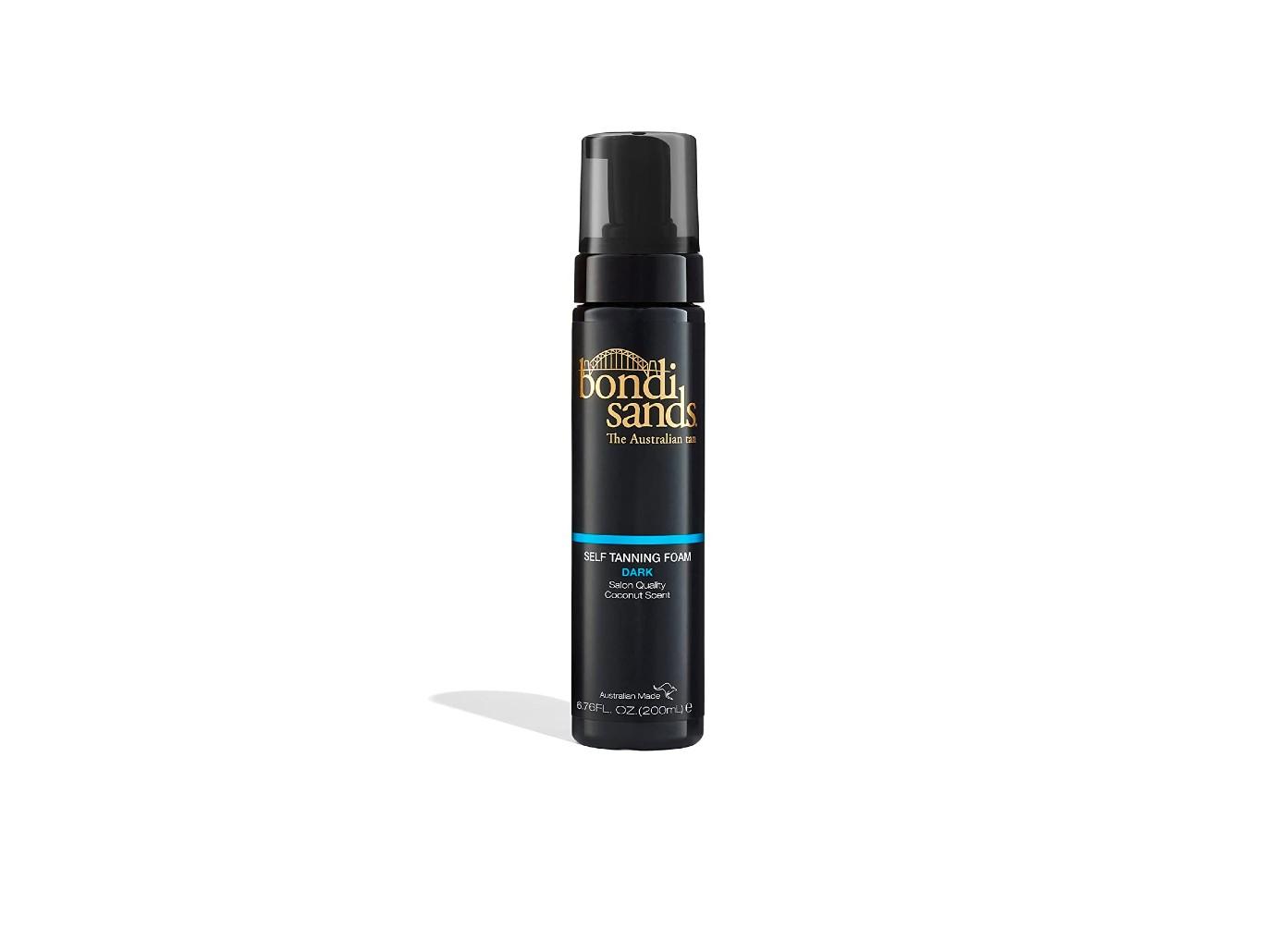 SHOP NOW
Bondi Sands' Self Tanning Foam retails for $21.17 at amazon.com.
Article continues below advertisement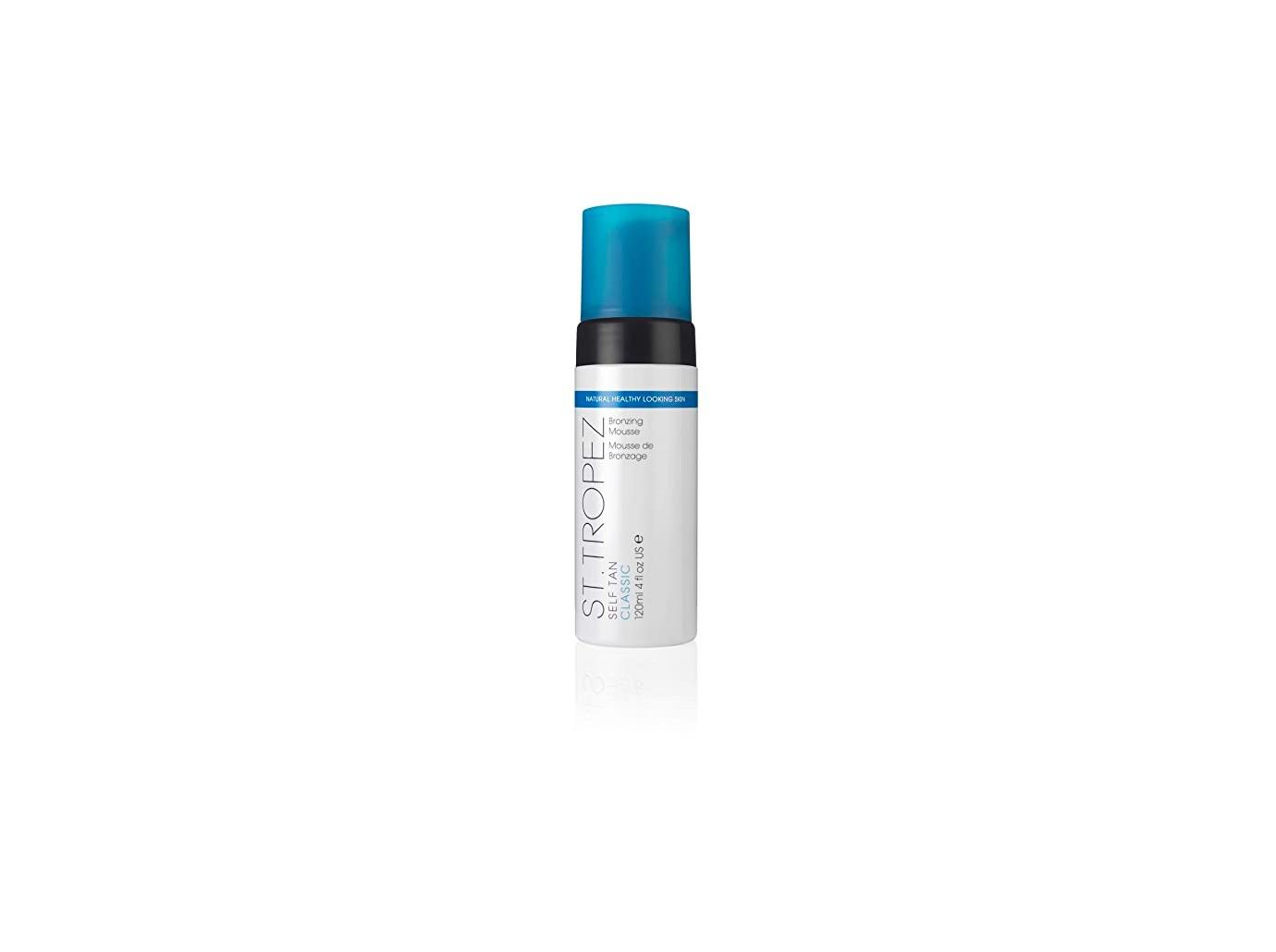 SHOP NOW
St Tropez' Self Bronzing Mousse retails for $42 at amazon.com.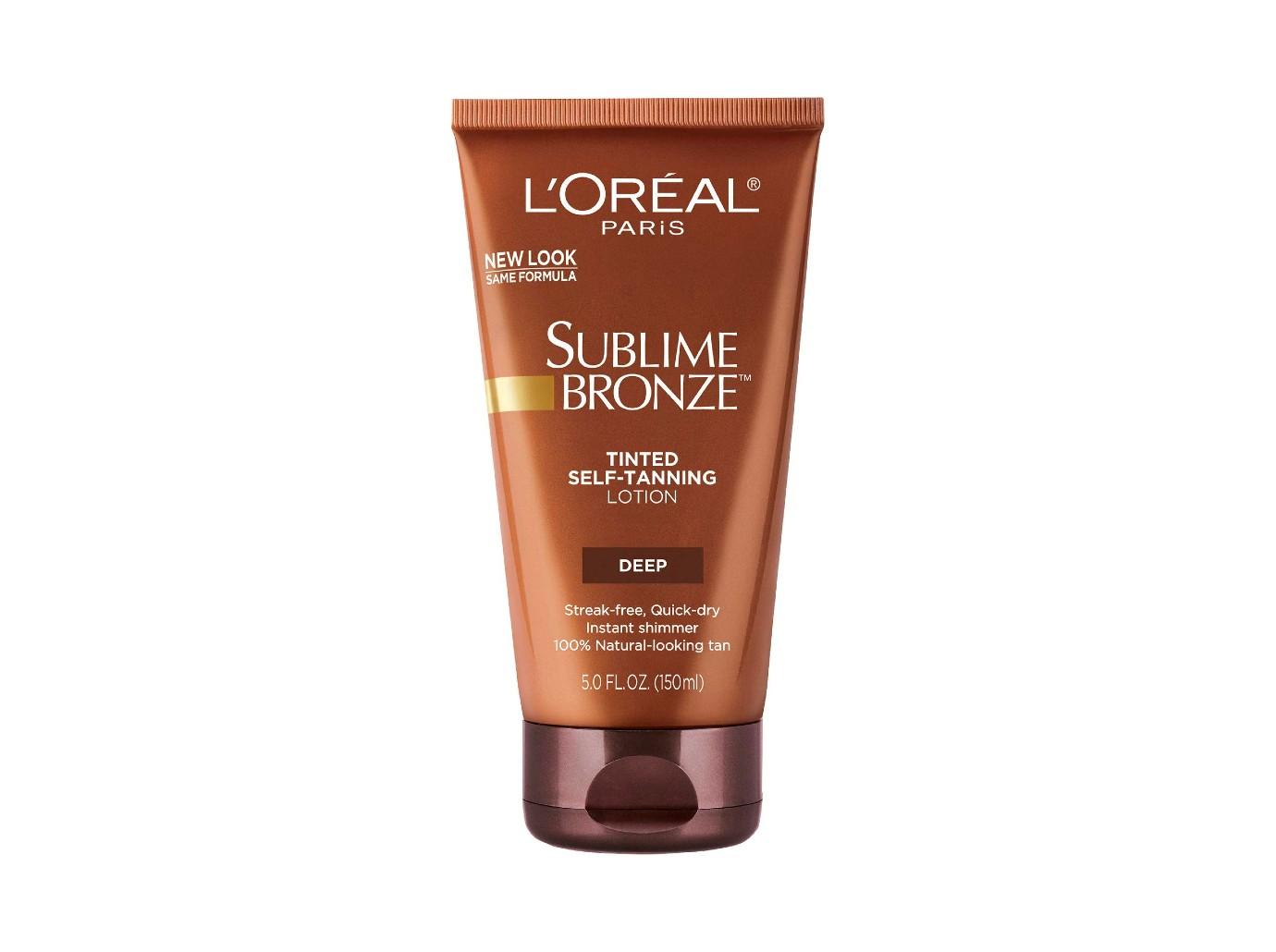 SHOP NOW
L'Oreal Paris' Sublime Self-Tanning Lotion retails for $18.71 at amazon.com.