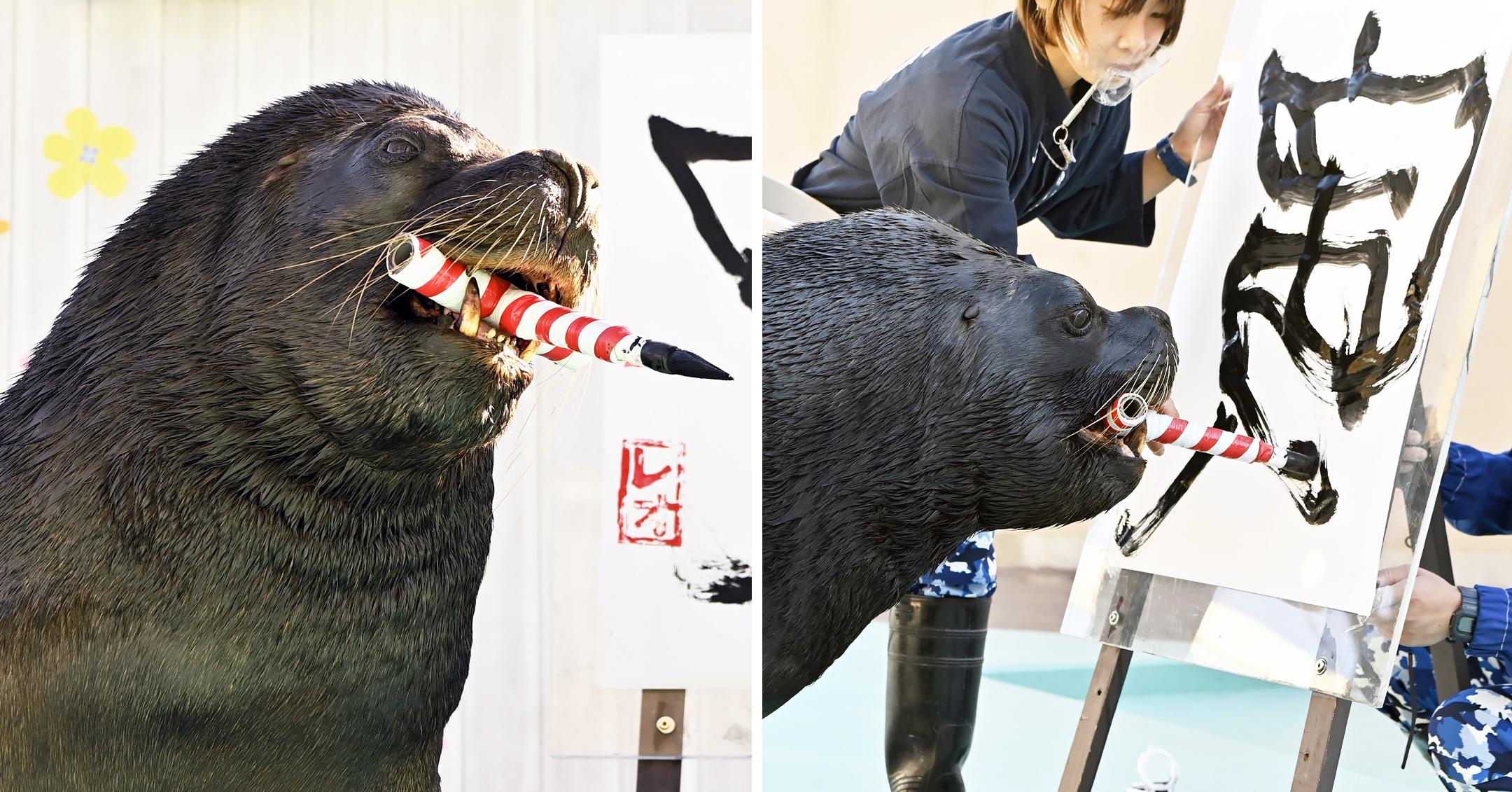 A Talented Sea Lion At An Aquarium In Japan Is Learning How To Write: See Photos Of Their Progress!
That's one smart critter!
As 2021 wraps up, the keepers at Hakkeijima Sea Paradise in Yokohama, Japan, have been teaching their South American sea lions to write. In particular, the animals are learning how to scroll the kanji character meaning "tiger," as 2022 is known as the Year of the Tiger in the Chinese zodiac.
Check out the animal in action by scrolling down.
Article continues below advertisement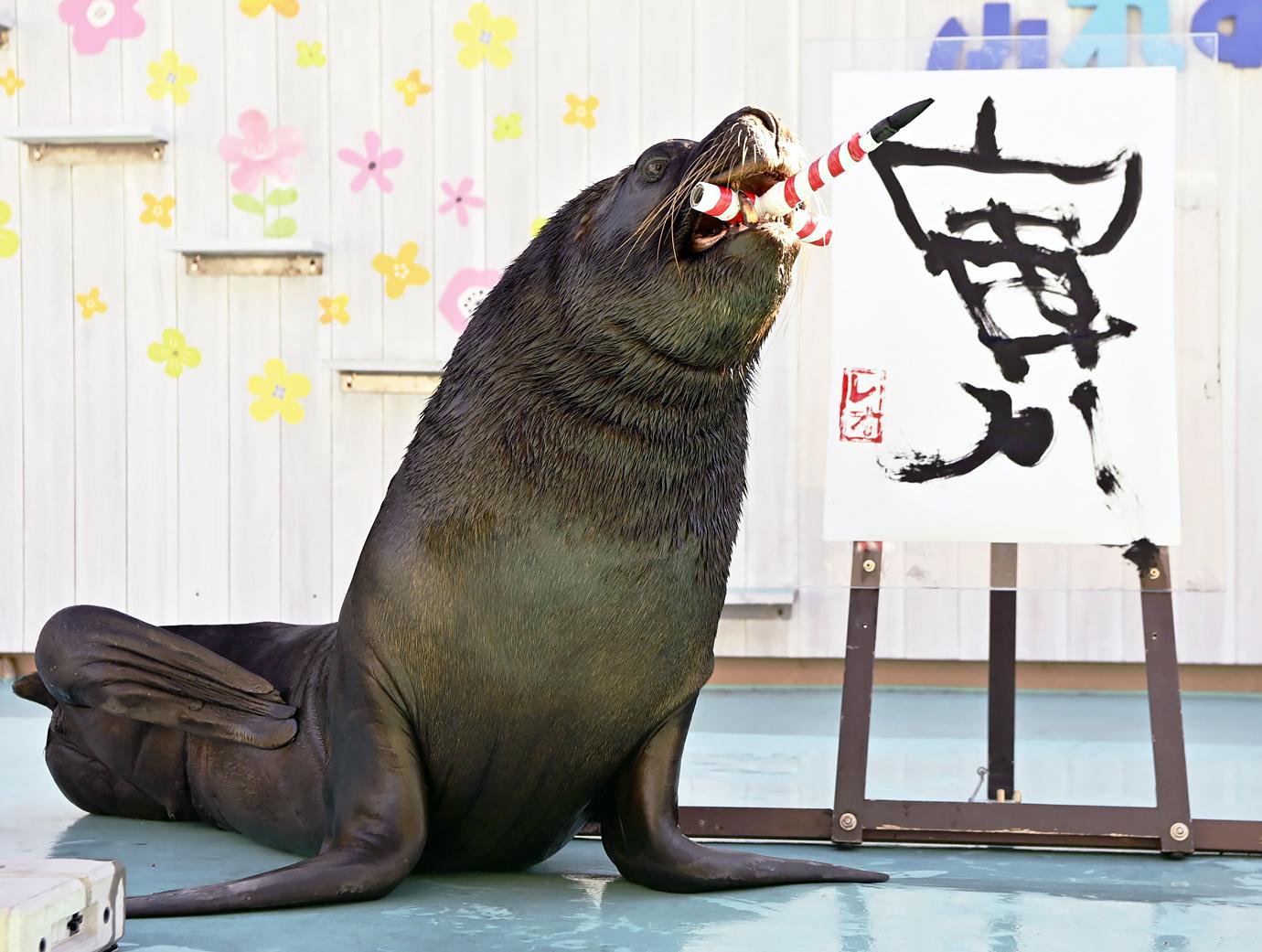 This pup will have another month to work on his skills since the Chinese New Year doesn't begin until February 1.
The water-loving animal is able to hold his brush thanks to a handle that they pick up with their mouth. The helpers likely reward them with food, such as fish, cephalopods or crustaceans.
According to Animal Diversity Web, the males can weigh from 400 to 770 pounds, and they range from 6 to 8 feet in height. The females are about 6 feet in height, but only weigh around 300 pounds.
Article continues below advertisement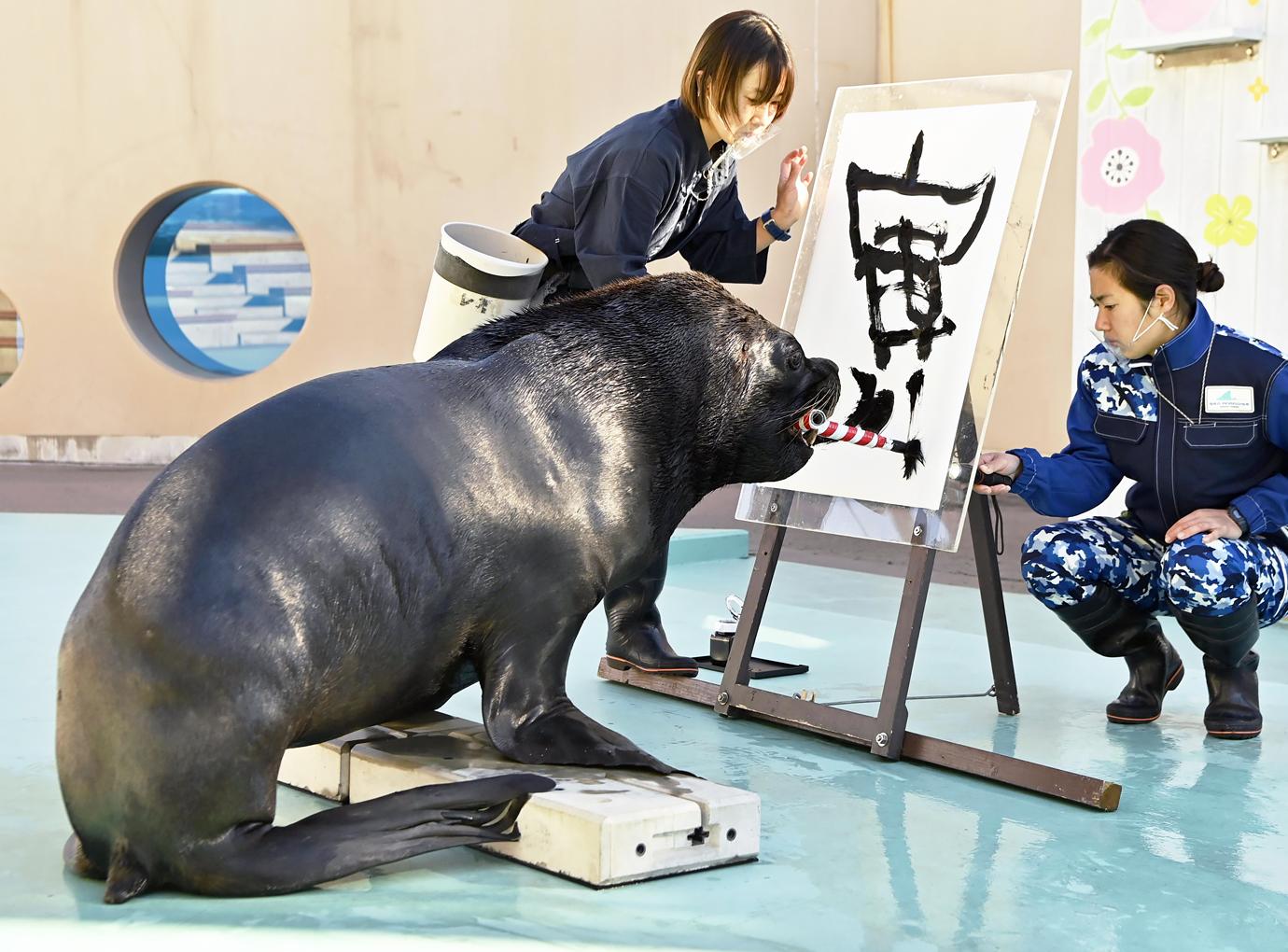 In the wild, the species tend to live around 16 to 20 years, while their lifespan in captivity is about 30 years. Regardless of their environment, they are social creatures.
They currently aren't endangered, with their population listed as stable.
The aquarium offers several fun experiences, including ones where you can touch and feed dolphins and white whales. You can also snap photos while petting otters, deep sea creatures, capybaras and more, though all of these activities come with an extra cost.
Article continues below advertisement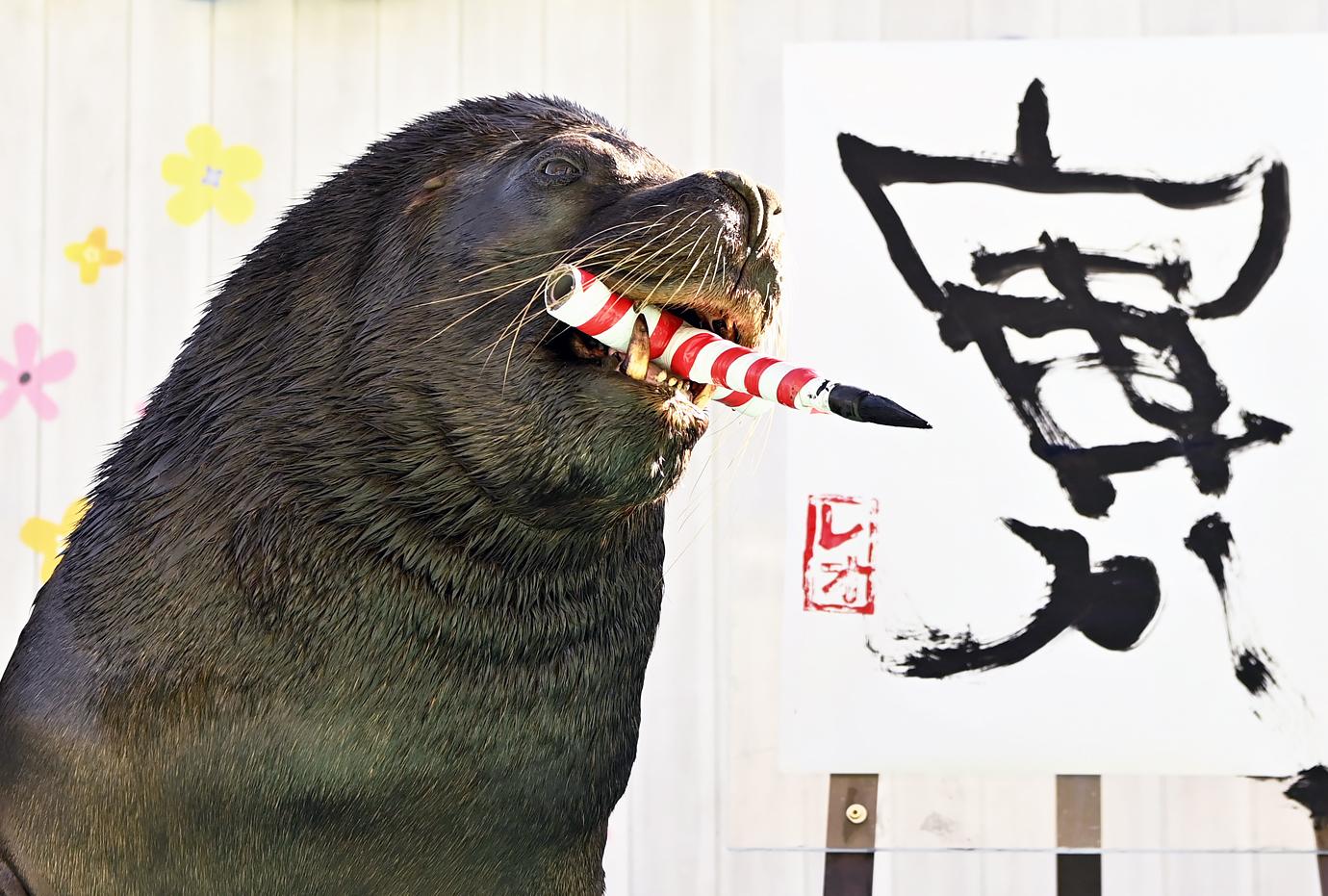 To 40-acre Hakkeijima Sea Paradise consists of four Aqua Resorts sections.
The Aqua Museum houses critters like jelly fish, hammerhead sharks, turtles and penguins. At Dolphin Fantasy, you'll see bottlenose dolphins, and a few fish, while the Fureai Lagoon features adorable Asian short-clawed otters and white whales.
At the Umi Farm, visitors are able to receive hands-on sea education experience.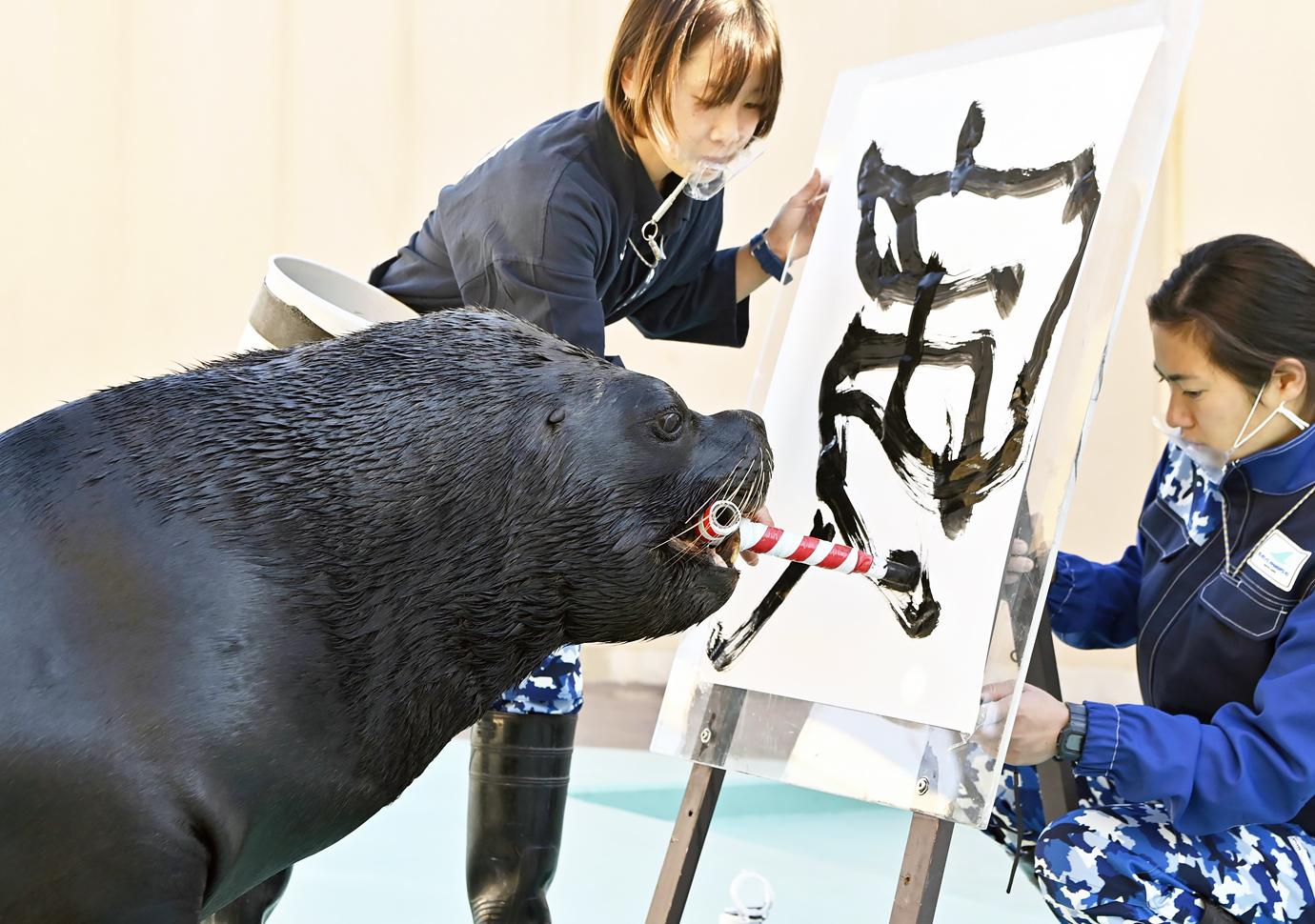 Hakkeijima Sea Paradise is also home to the Pleasure Land amusement park.
Some of their most popular rides are the Blue Fall, which is a 350-foot free-fall drop, and the Surf Coaster, a rollercoaster that includes a loop that's positioned over the sea.
The expansive area also has restaurants and shops.