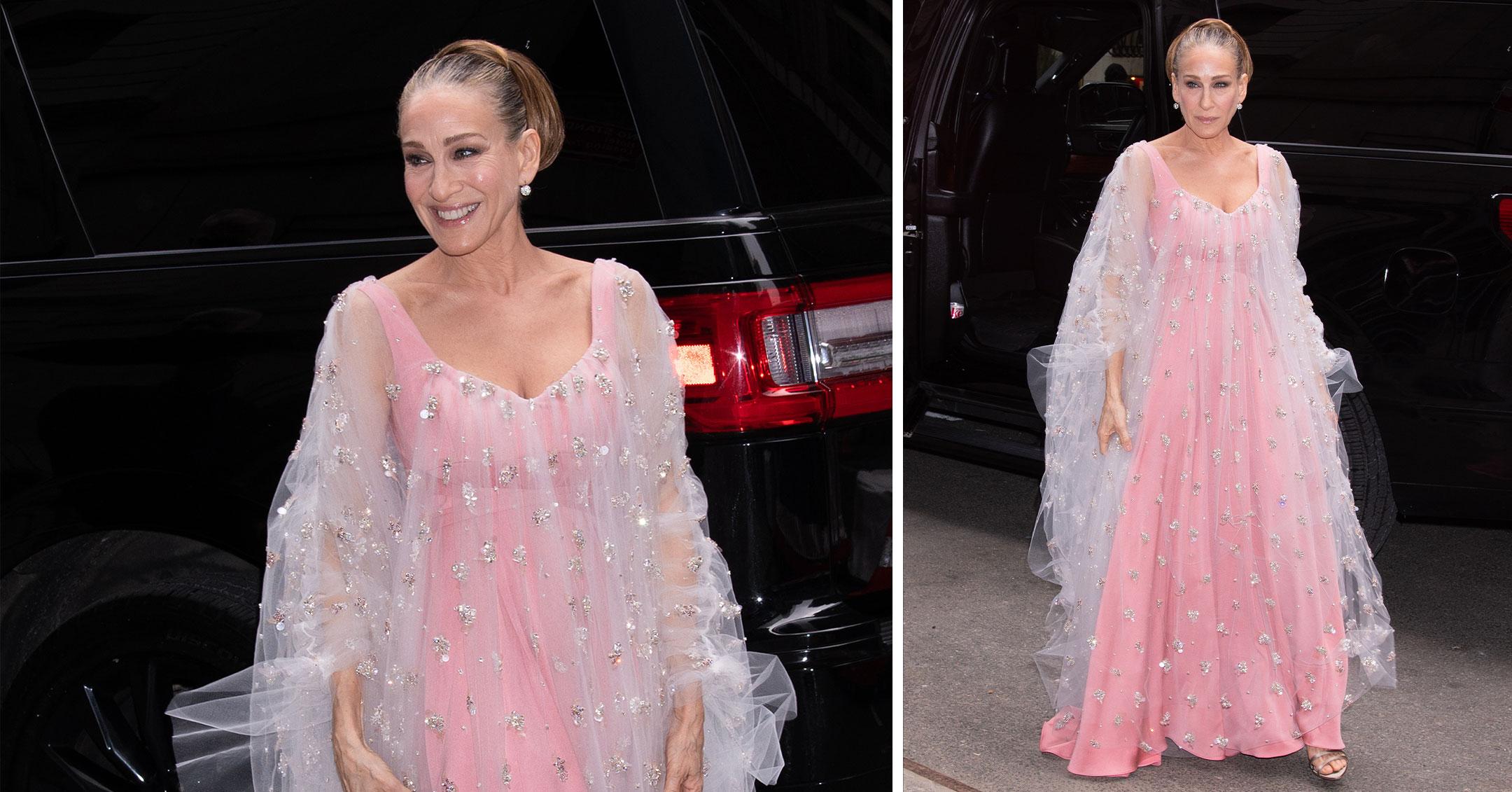 Sarah Jessica Parker Arrives To The Opening Night Of Her Broadway Show In A Flowy & Elegant Pink Gown: See Photos!
Broadway is back and better than ever! On March 28, Sarah Jessica Parker stepped out in the Big Apple for the opening night of Plaza Suite, which she stars in alongside husband Matthew Broderick. The Neil Simon-written play, which is being directed by John Benjamin Hickey, is the first time the couple have worked together on stage in two decades, so needless to say, it's a hot ticket!
Check out the elegant dress SJP wore for the big night by scrolling down.
Article continues below advertisement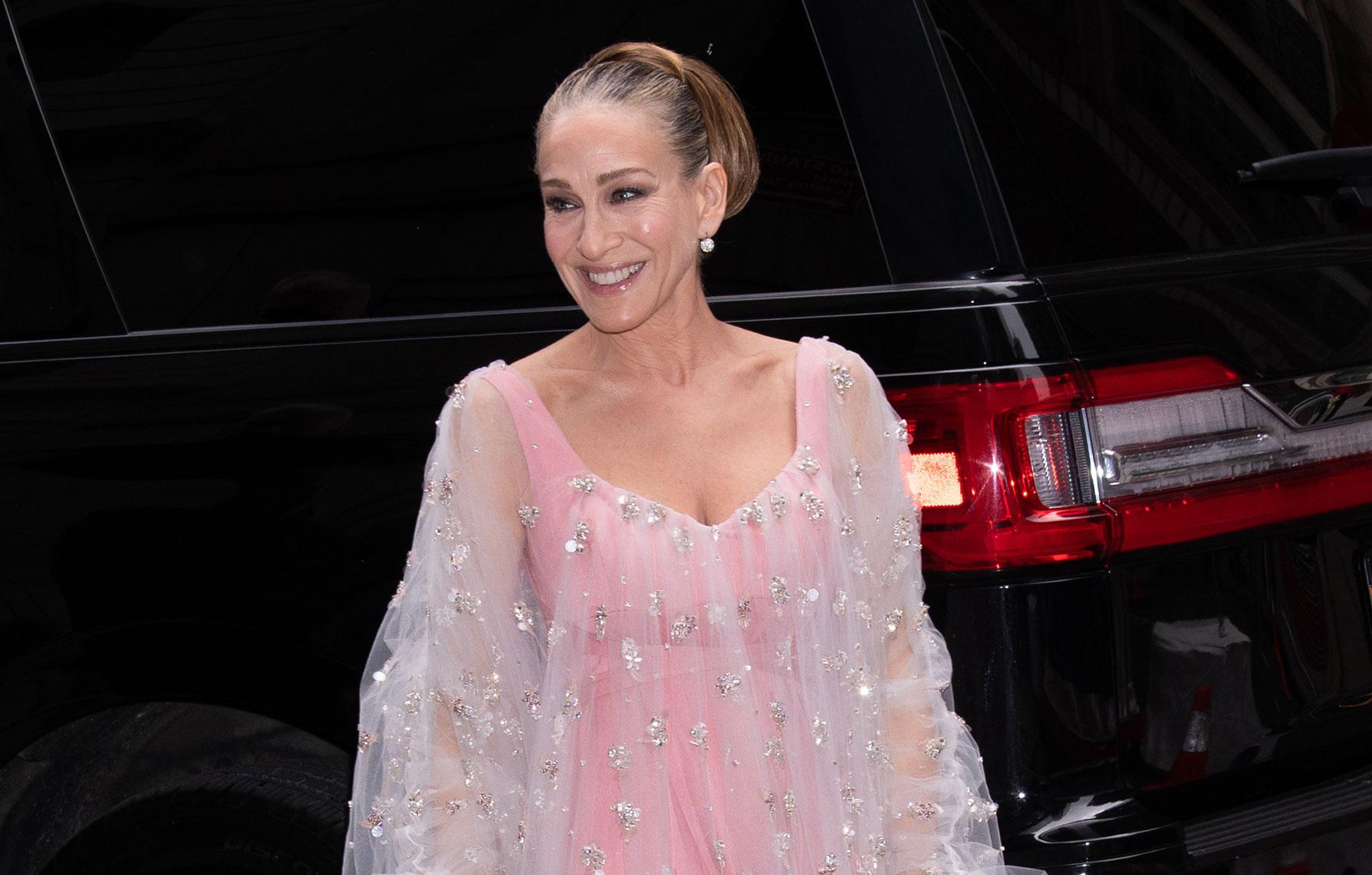 For the very first show, the actress donned a pink Atelier Prabal Gurung gown that had a sheer tulle overlay adorned with crystals. The mom-of-three shared a photo of the gown's back on Instagram, captioning the post, "Just wait until you see the front. No words right now. I'm sure they'll come later. See you in Suite 719. X, SJ."
The Sex and the City star's good pal Andy Cohen was in the audience, commenting on her post, "See you there! Break a leg!" After it ended, he declared that the show was "delightful."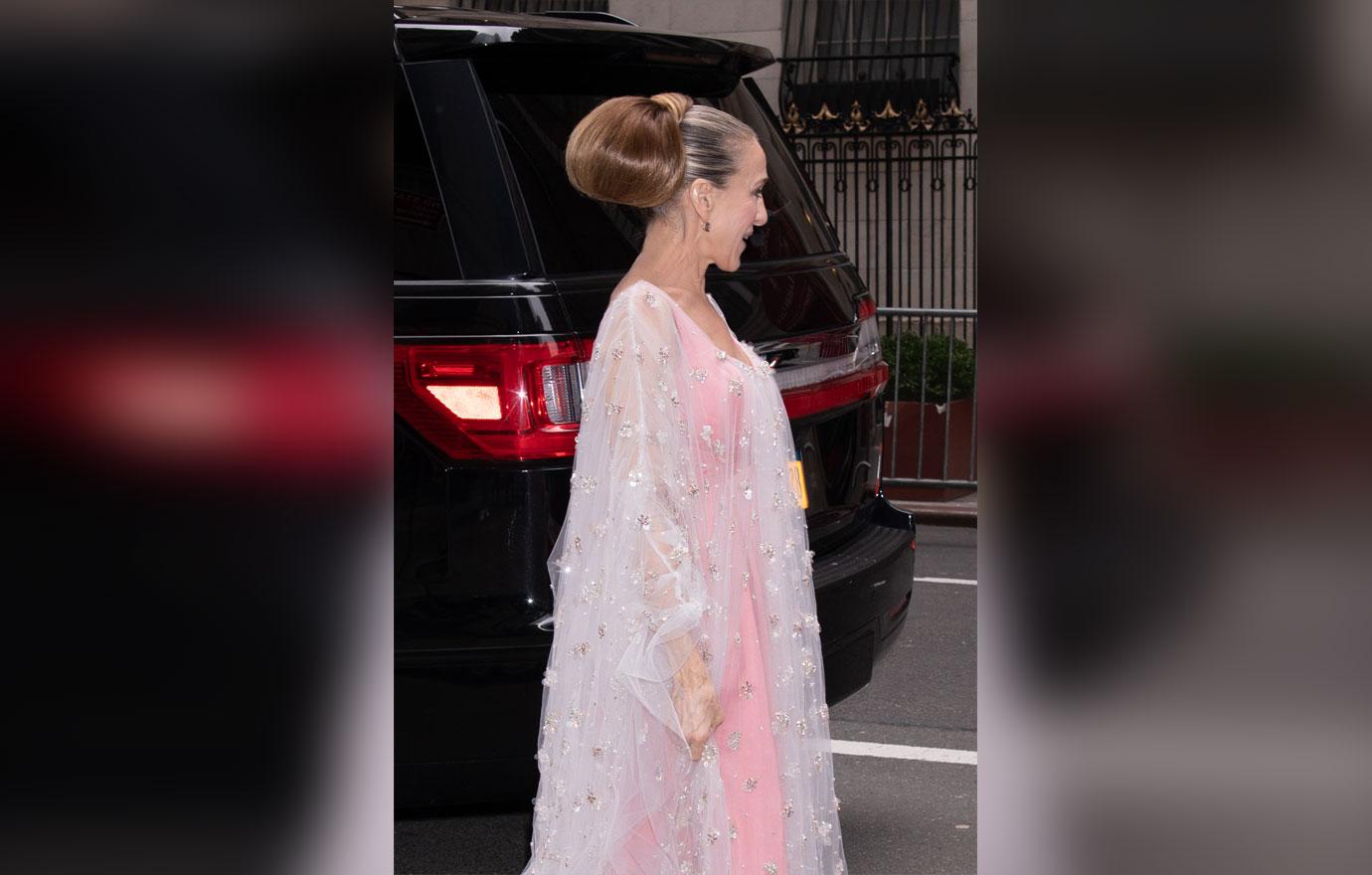 Designer Prabal Gurung also posted about the gown on social media.
"To me, nobody epitomizes New York like Sarah Jessica, in every possible way, so it was a great honor. It always makes me very emotional, because it reminds me how fortunate I am," he gushed of crafting the look for her. "I know that our industry can be arduous and challenging at times, but at moments like this, I'm so grateful that our work can be a source of joy and optimism for someone. I can't tell you how blessed I feel to be able to create something beautiful for a dear friend of mine."
Article continues below advertisement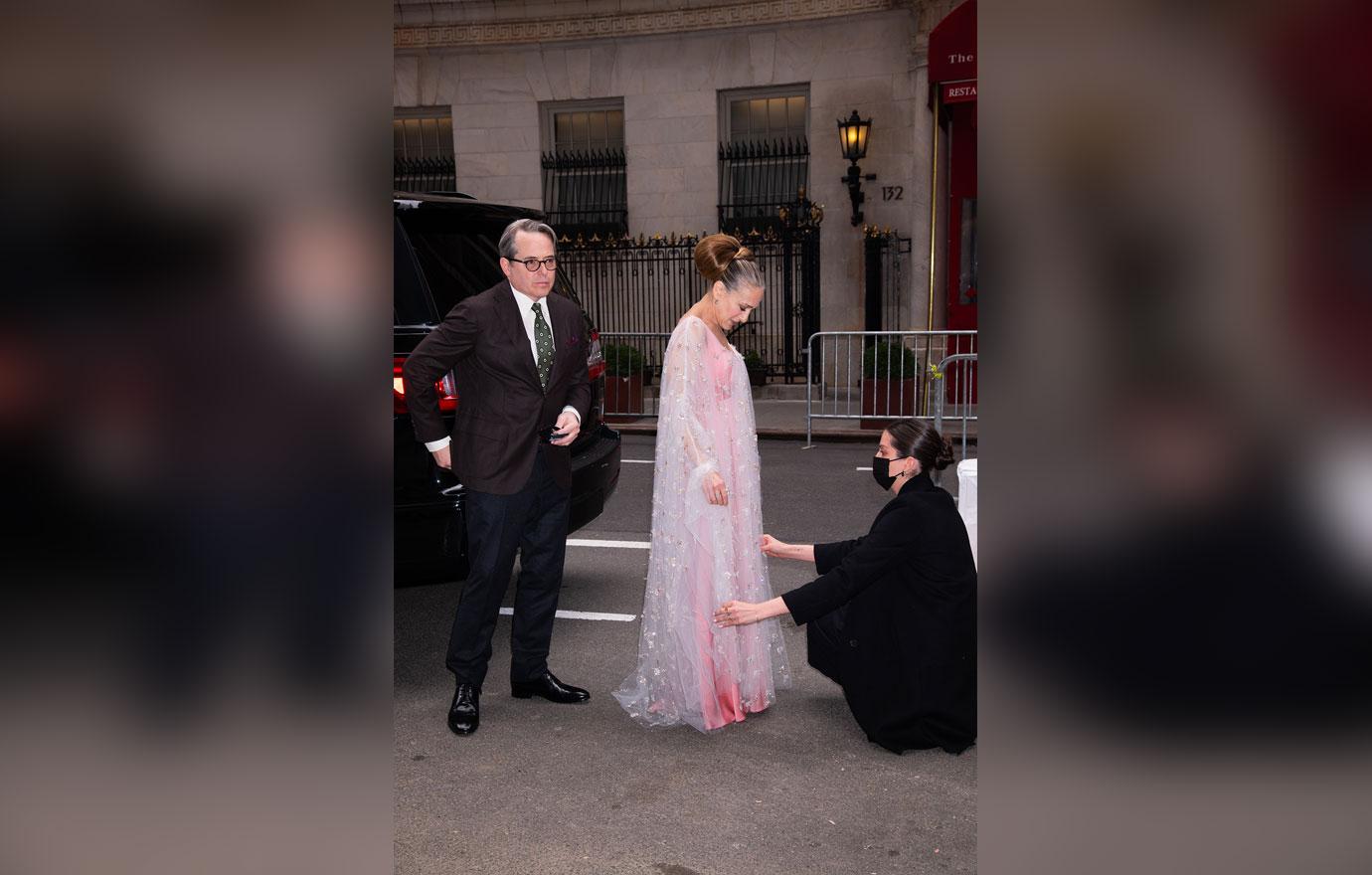 Before making her grande entrance into the Hudson Theater, an assistant untangled the dress, while Broderick wore a brown suit coat and black pants.
The shoe designer and Broderick play three different couples in the production. The official synopsis is below!
"Karen and Sam are a long-married pair whose relationship may be headed for an early checkout. Muriel and Jesse are former high school sweethearts who seem destined for an extended stay. And Norma and Roy are the mother and father of the bride, ready to celebrate their daughter's nuptials — if only they can get her out of the bathroom."